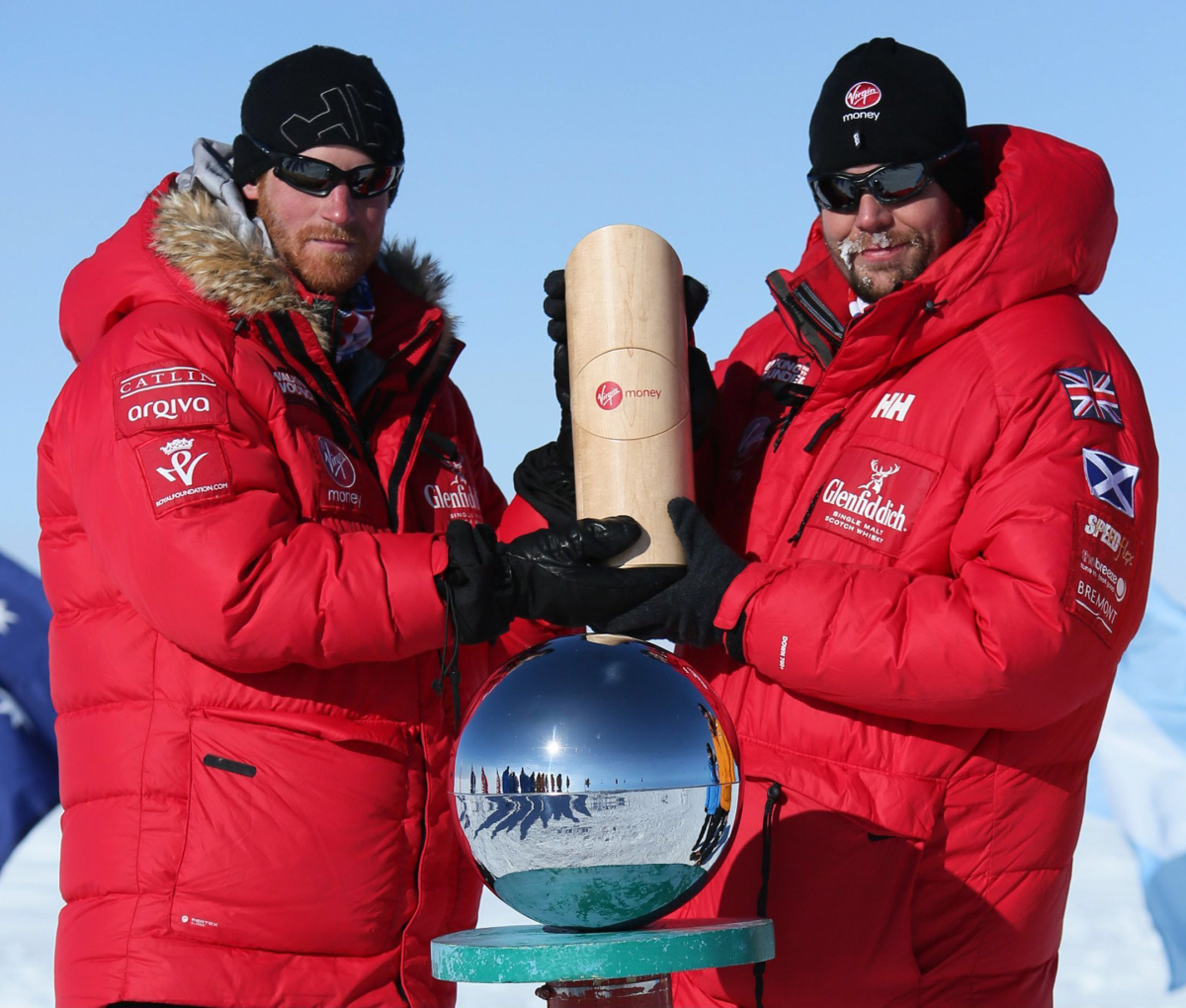 On Friday the 13th, Prince Harry and his team of wounded veterans finally reached the South Pole. They arrived at the same time as the Commonwealth and Americans, I guess – I can't find any information about who arrived first or if it even was a competition in the end. I think "success" was merely defined as "surviving the crazy journey." Harry, Dominic West and Alex Skarsgard and their teams have spent the better part of a month on this trek and they deserve a big round of applause. And a drink. Apparently, the drink think wasn't happening though. Because even though there's a bar at the South Pole, Harry was too stank to get a drink?!
Prince Harry is in desperate need of a drink, and a shower.

The randy royal and his buddies Dominic West and Alexander Skarsgard went into a bar in Antarctica and RadarOnline.com has exclusively learned not only were they denied drinks but their lack of showering has made them all pretty "smelly!"

According to an eyewitness at McMurdo Station, Prince Harry and his two friends went in for drinks but weren't able to imbibe.

"They were denied [drinks]. Only staff/employees are allowed alcohol and tobacco," and no exceptions were made for Prince William's younger brother. Apparently Prince Harry and his buddies also weren't the most desirable of customers at the bar.

"All three were very smelly and scruffy. They are only allowed two 2-minute showers per week!"
Huh. You'd think that any person who made it down to the South Pole would be allowed a beer, right? But sure, no drinks for Harry. He'll just have to wait until he gets home to London, I suppose. Or maybe he and the dudes will stop in South Africa first to get their drink on. They deserve it! Also: the Viking would probably drink Harry under the table, I'm guessing.
And if you want to hear Alex Skarsgard say "pole" several times and sound excited and exhausted, you can listen to one of his recorded updates just a day before he and his team of Americans reached the pole.
Here's Harry trying to give an update as he treked: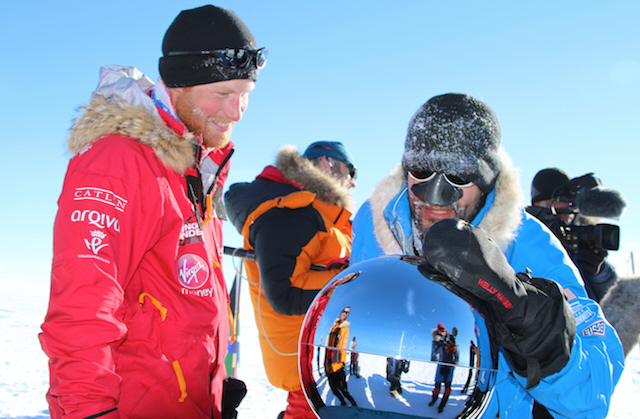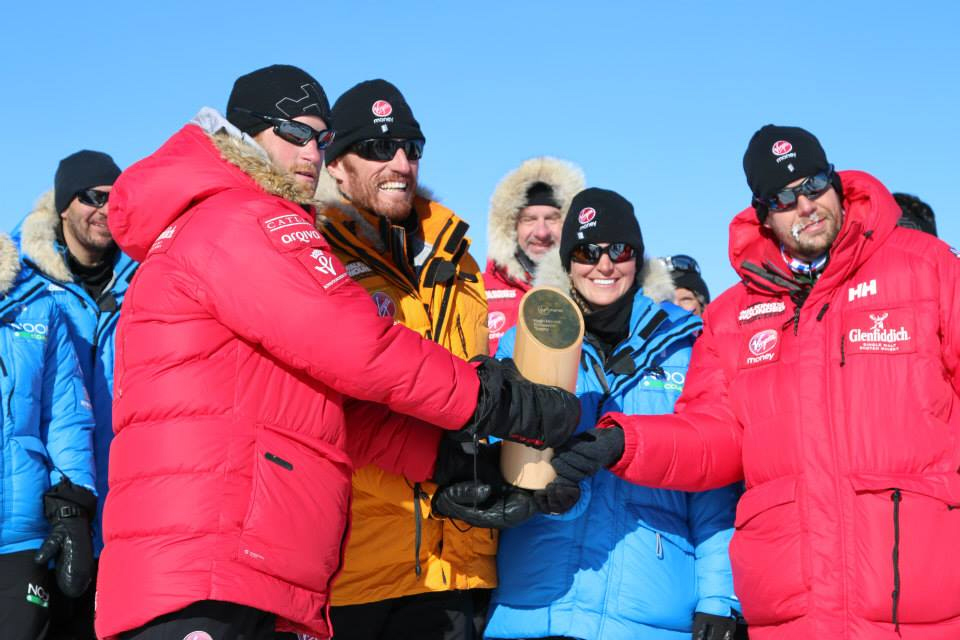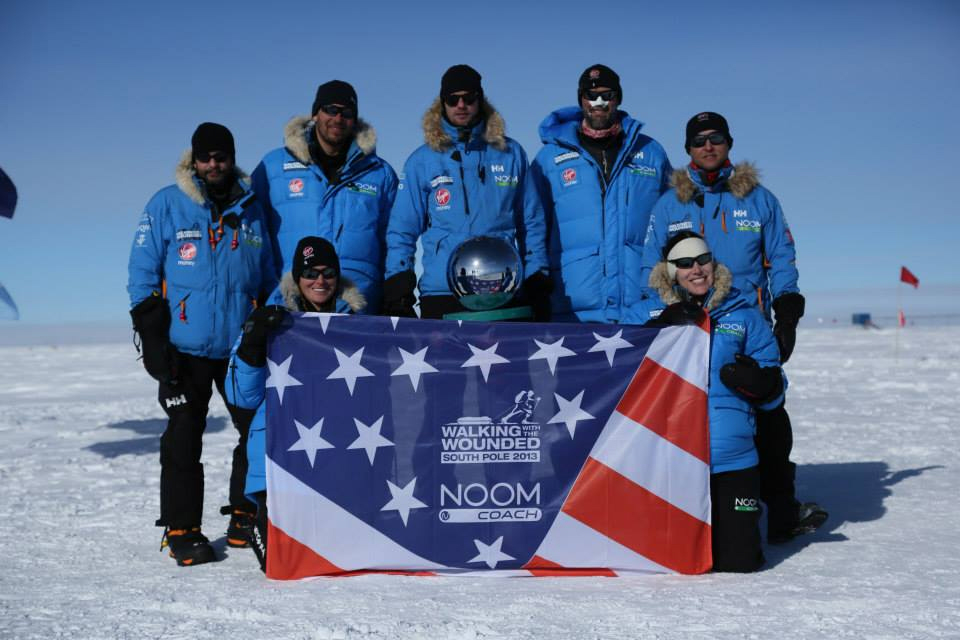 Photos courtesy of Walking with the Wounded Facebook, WENN.