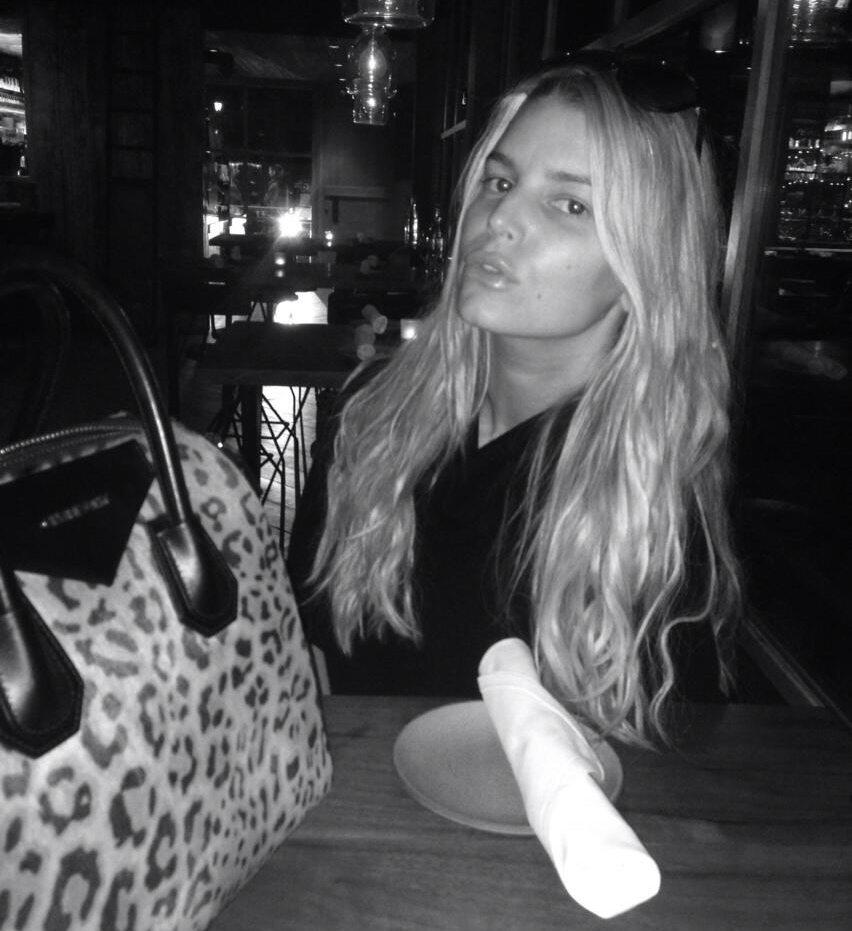 Jessica Simpson posted this photo over the weekend – it was her makeup-less date night. I'll buy that she wasn't wearing much makeup, but we need to have a conversation about her lips. I looked through her Twitter photos, and I'm now convinced that Jessica is doing the Nicole Kidman-esque lip injections. And they look horrible! Jessica always had full-ish lips, so I don't get why she needs to give herself duck lips. Anyway, Jessica has a lengthy new interview with USA Today where she's basically declaring victory in The Great Weight War. Smart – she wraps this up with an infomercial about Weight Watchers (thus, fulfilling her contract), but I get the feeling that she's pretty much over all things WW. Some highlights from the piece:
She was "constantly hungry" with her first pregnancy: "With Maxwell, I vegged out and laid around. I knew I didn't have to watch what I was eating for the first time in my life. I kind of let loose, and I gained a lot." Simpson says she lost more than 50 pounds on Weight Watchers after Maxwell was born. She's 5-foot-3. Weight Watchers tells members that a healthy weight range for a person of her height is 113 to 141 pounds. When she got pregnant for a second time, Simpson says she gained "what a normal pregnant woman would gain. I did put on a good amount with Ace," but she won't give the exact number.

During the second pregnancy: She kept exercising, working with her personal trainer three times a week and going on "walks with Eric, my almost-husband. I tried to get 8,000 to 10,000 steps a day. I wasn't trying to lose weight. I didn't mind gaining weight." When the doctor gave her the OK after Ace was born, Simpson says, "I jumped back on Weight Watchers."

After Ace, she began WW's new Simple Start plan: It's a two-week program that doesn't require people to count points. It provides a shopping list and menu of options for meals and snacks, as well as splurges such as a glass of wine or serving of ice cream. The plan is based on studies that indicate that weight loss during the first month of dieting is very predictive of both short- and long-term weight-loss success, says Gary Foster, co-chief scientific officer for Weight Watchers. "I saw the results really quickly," Simpson says, and then she went back to the PointsPlus program.

She doesn't really cook though: As far as preparing the family meals, Simpson says she has "somebody who comes in and helps out. I do want to make sure I stick with the right recipes, and obviously my schedule is a little jampacked." She describes herself as "an OK cook. I'm not one of the best. Eric is really good at chopping vegetables. I'm not good at chopping."

Exercise: One day recently, she walked 18,000 steps. "With both kids, I'm running up and down my stairs a million times. Kids can keep your metabolism going. Eric and I go on walks together. I try and walk about 4 miles a day consistently. It makes me feel better." Exercise helps her "with all the hormones I have to deal with. Working out and being active overall makes me a happier person to be around. I let out so much more anxiety if I go out and walk and talk to Eric, who is basically my therapist on our walks." She is also working with personal trainer Harley Pasternak four days a week for 45 minutes. "It's a lot of resistance training, lots of lunges and squats. There are bursts of cardio throughout the workout as well."

Dealing with criticism about her weight: Simpson is on a mission "to be the best version of myself and to feel great. I want to be a great mom and a great example to my kids….People are going to talk about this no matter what. I might as well choose to live a healthy lifestyle. It does get old having people harping on how much you weigh or your body after pregnancy. I need to feel comfortable in my own skin. People are going to pick me apart no matter what I do. I'm always going to have critics out there who will make a story out of something."
She also says that she's planning her wedding and looking at sketches for the dress – God knows when it's going to go down. I kind of hoped she would do something low-key, perhaps a destination wedding, but I really have no idea these days. She's also asked about whether she would get knocked up again, and she says: "I can't even think about being pregnant again right now… but I would never say never." Lord. She's going to get knocked up again, I can feel it.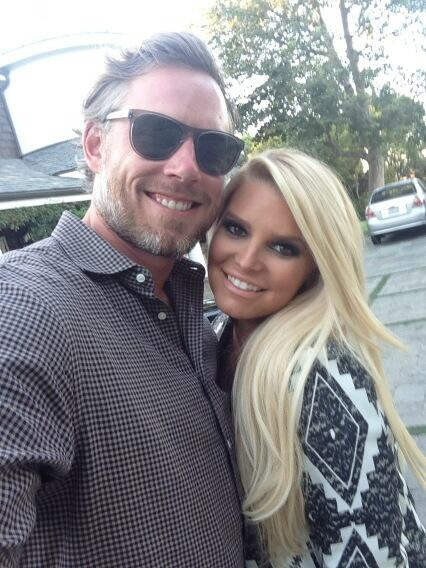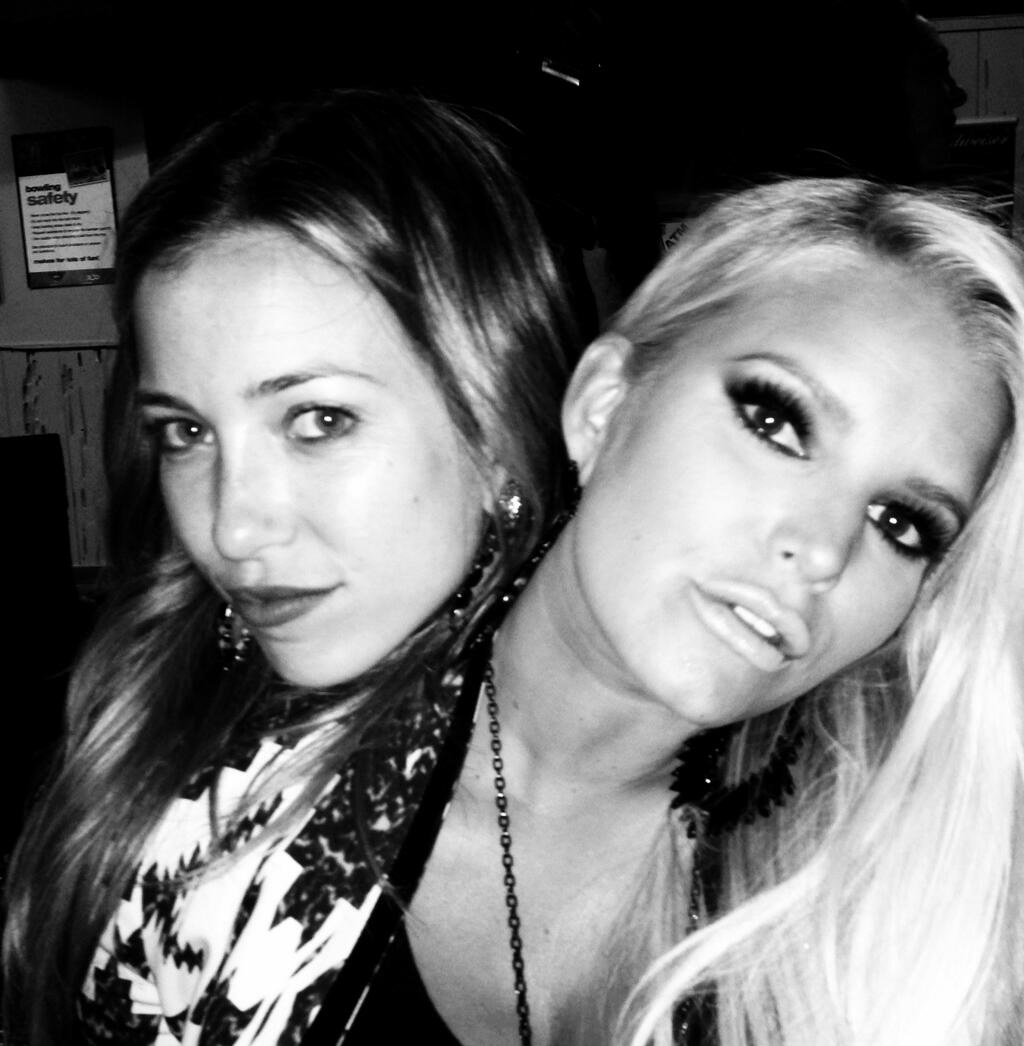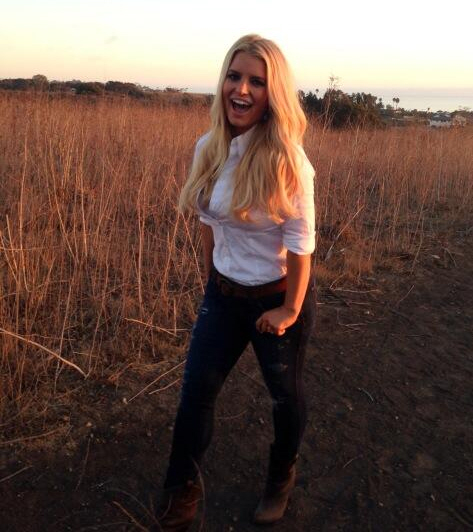 Photos courtesy of Fame/Flynet and Jessica's Twitter.