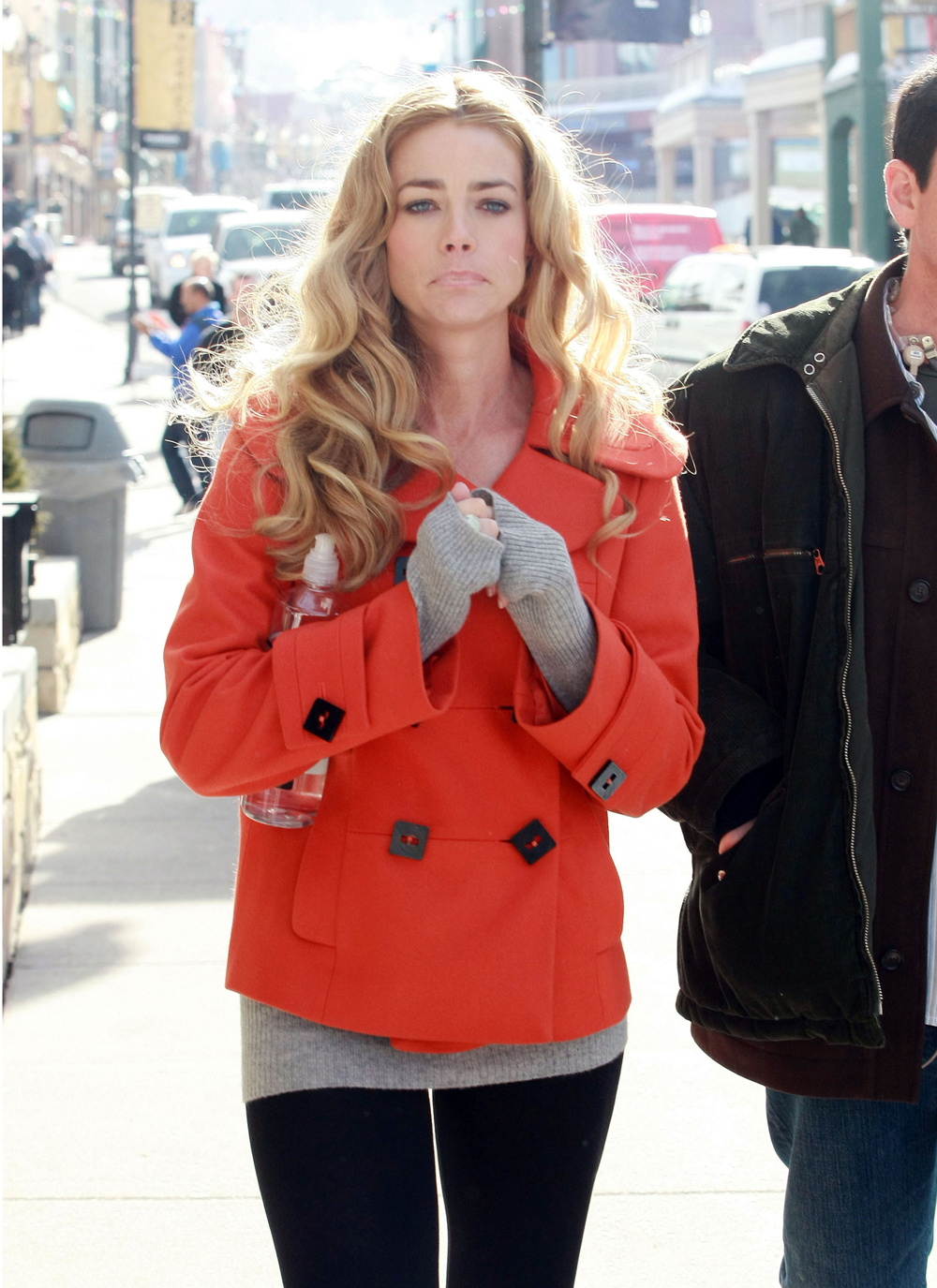 Denise Richards and Charlie Sheen have been fighting an epic war of "Who's the craziest person," for the last few years. And the funny thing is – for the most part – they're both winning. Sheen has been trying to prevent Richards from featuring their daughters on her reality show, "Denise Richards: It's Complicated," for fear they'd be exploited. The courts have sided with Denise, and the premise of the show was a young, hot, single mom looking for love.
But Sheen has finally won and E! has given in – now the show will have to take a new – and equally innovative – direction.
Watch for BIG changes on the second season of the DENISE RICHARDS reekality show, "It's Complicated."

Thanks to interference from dad-on-patrol CHARLIE SHEEN, two faces will be noticeably absent, their daughters SAM, 4, and LOLA, 3.

After protective dad Charlie threatened exec producer RYAN SEACREST and E! TV with everything from baseball bats to legal action, they finally caved to his insistence that the girls shouldn't be on-camera and on-set endlessly.

Ryan finally bowed to Charles-In-Charge, and now the show will focus on Denise as a dating single mom.

Ryan promises a hipper story line focusing on Denise's bosom…er, bosom buddies and her, shopping, bopping and gallivanting to Vegas on girls-gone-wild forays.
[From the National Enquirer]
It still sounds completely unwatchable. Charlie and Denise have so much vitriol for each other that it was always hard to tell who the crazy one was. Clarification: crazier one. But it seems to me it's probably Denise. Their kids always look so miserable in photos. It was a big deal the one time a photographer caught them smiling. The last thing they need is the pressure of performing on camera. Yeah it's a reality show, but let's be real – most of it is staged. Those two little girls need as much privacy and normalcy as they can get. And I really doubt their absence will make the show noticeably worse. Mostly because it was impossibly bad to begin with. Why drag little kids into that mess?
Here's Denise cruising through Park City, Utah during the Sundance Film Festival on January 18th. Images thanks to Fame.