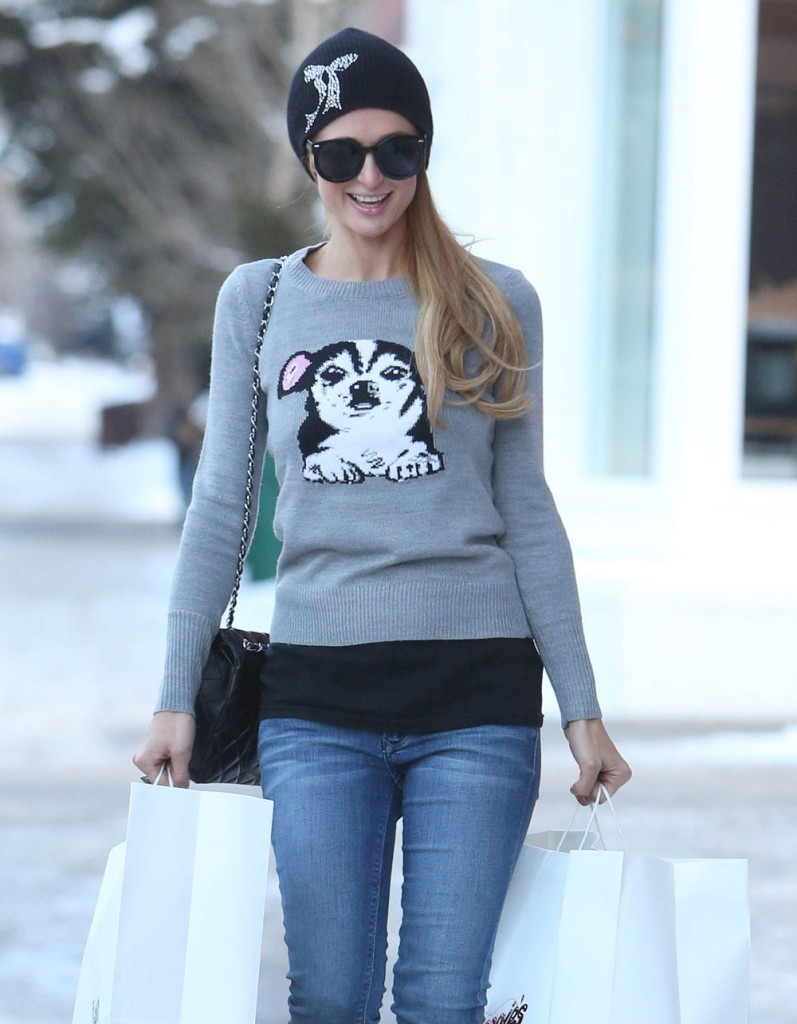 Here's a sobering thought around the holidays: Paris Hilton makes between $100,000 to $350,000 per hour when she does a DJ set. In a recent chat with a paparazzo at LAX, Paris mentioned in her monotone voice that "I'm one of the top five DJs in the world." TMZ provides a link to Forbes' top paid DJs, which doesn't include Paris at this point but probably will soon. In the top five are Calvin Harris at $46 million, Tiësto at $32 million, David Guetta at $30 million, Swedish House Mafia at $25 million, and Deadmaus at $21 million. Chances are high Paris made around $20 million for DJing this year and is using this list as comparison, noting that she's earning as much as DJs who have worked in the industry for years and are seasoned musicians and producers.
Paris started DJing in the summer of 2012, drawing on her extensive experience dating DJ Afrojack for about a year. (Incidentally Afrojack is at #7 in that Forbes list.) Celebrity DJ Samantha Ronson described Paris Hilton's entry into the field as similar to her "calling myself a doctor from like reading WebMD twice."
It doesn't matter if Paris' competition doesn't take her seriously, because she rakes in the dough. She's not relying on her vast music knowledge or mixing skill to get bodies in the door, it's all name recognition. TMZ notes that Paris is likely telling the truth about her earnings, because she has a fat contract with a top club in Ibiza, Amnesia, and is headlining at The Bellagio in Las Vegas this New Year's Eve.
I looked for videos of Paris DJing and apart from one last year in which she seems pretty incompetent, all I could find was this promotional video from the Ibiza club. She's good at dancing around, I have to say, but it's telling to me that they put their own track on top of the footage.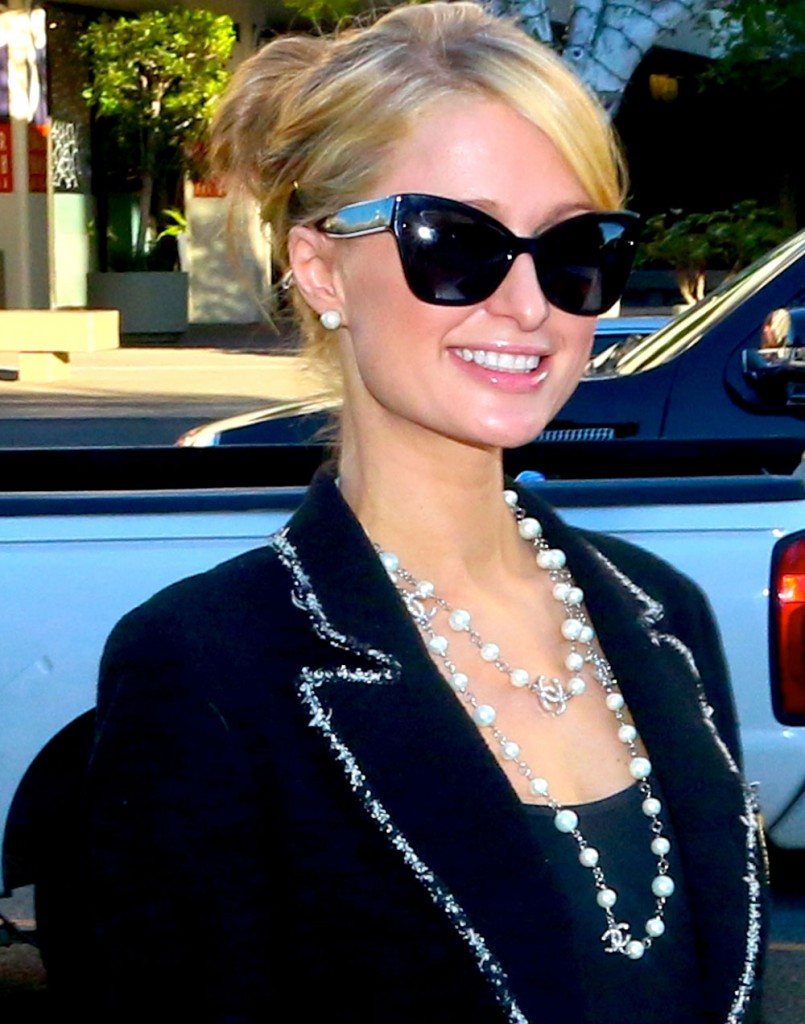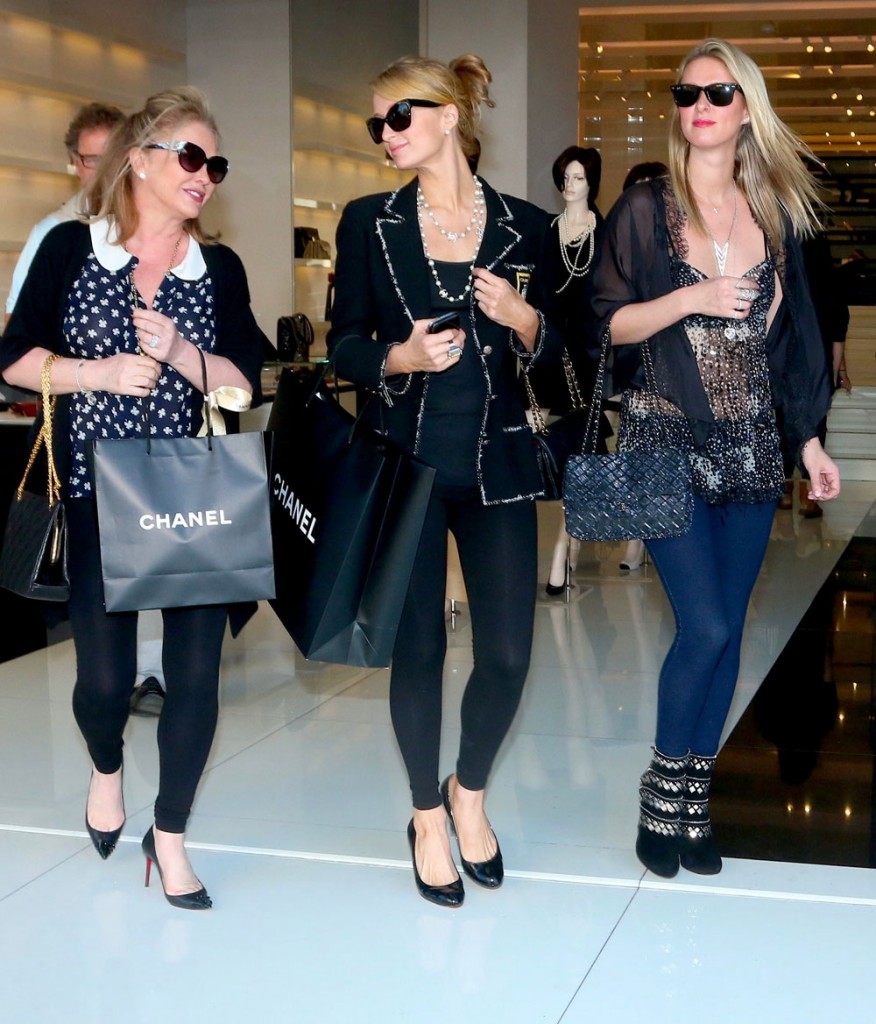 Here's Paris shopping with her sister, Nicky, and their mom, Kathy, on Christmas Eve in Beverly Hills. She's also shown out in Aspen yesterday (dog sweater) and outside a Jay-Z concert on 12-10 (black outfit). Credit: WENN.com and FameFlynet