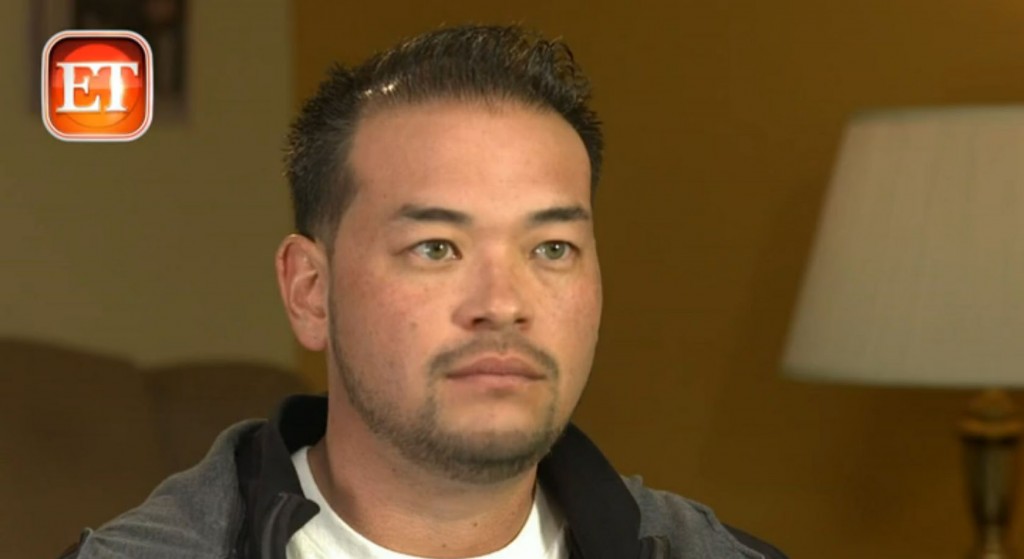 Philadelphia Magazine has an extensive interview and profile of former reality show dad of eight, Jon Gosselin. We heard recently that Gosselin is living in a cabin in the woods without a television or Internet and is working as a waiter. He's a ball of defensive contradiction in that he claims that he wants to be taken seriously as an "ordinary, normal" guy, but he continues to do interviews and take reality show gigs (after insisting he was done with both).
Philadelphia's journalist points out how hypocritical Jon sounds, while Jon freely admits that he's hoping to rebrand himself as an everyman. Like Kate, he needs to keep hustling, he needs to keep selling himself if he's going to make money when his fame has dwindled down to a trickle. It's clear in this interview that Jon hasn't changed much from the put-upon yet self-important asshat he showed himself to be years ago. Jon is about to make his debut on Couple's Therapy, with his girlfriend of a whole two years, Liz Jannetta.
The comments of Jon's that are getting the most play, and the ones that the article ends with, are where he's trashing Kate. He's right in some respects but that doesn't mean he's the more mature party by any means, and he shouldn't be saying this stuff to a journalist. Their older daughters could definitely read it. Here's more:
On Kate's lawsuit against him (which she dropped)
Everyone thinks I'm out to get Kate. I don't give a f&ck! What would I get out of it? Everyone knows she's an a-hole, you know what I mean? I don't have to—she's proven that! Kate wants to still be on television. She's now digging into the past, because that's what sells. Too late, honey. No one gives a f&ck, really.

On how his "brand" is ruined
The main thing the tabloids did was separate me from my brand. My brand was Jon & Kate Plus 8. Now that I'm divorced? My new brand, because of the tabloids, is Jon Gosselin. In 2009, I was on 52 covers. Most-photographed person in 2009.

On how Kate wrecked his "good name" by suing him for hacking her computer
My good name is tarnished. I'm just a normal person. Let's not use 'normal' anymore. Let's use 'ordinary.' Ordinary is: I'm a f&ckin' tax-paying, law-abiding citizen of Pennsylvania. That just happened to be on TV for five years. You know what I mean? That's it.

On how Kate is the fame whore, not him
Yeah, Twitter. I deleted it last year. Best thing I ever did. I can disappear. Nobody knows where I am. [Kate] tweets everything. To the world, all about my children. I think it's disgusting and awful. They can't even have a normal life.
Ah so Kate's digging into the past because she wants to be on television. Kate tarnished Jon's good name, after he tried to smear her by giving her personal diary to a "journalist" friend. Jon considers himself so mysterious in comparison to Kate, even though he's doing multiple interviews, making it known where he works and is doing Couple's Therapy with his current piece. It's like this guy has zero self awareness and everything is his ex's fault.
If Jon didn't care about Kate he wouldn't be ranting about her and accusing her of things he's clearly done too. Don't get me wrong, I don't like Kate either, but Jon isn't much better. He says on one hand that he wants to be "ordinary," but then he brags about his tabloid covers. He claims he's not out to get Kate, but then plays the victim because Kate didn't just roll over and allow him to leak her personal info for a tell all. I hope that their kids have some other positive adult role models in their lives, because Jon and Kate are both pieces of work.