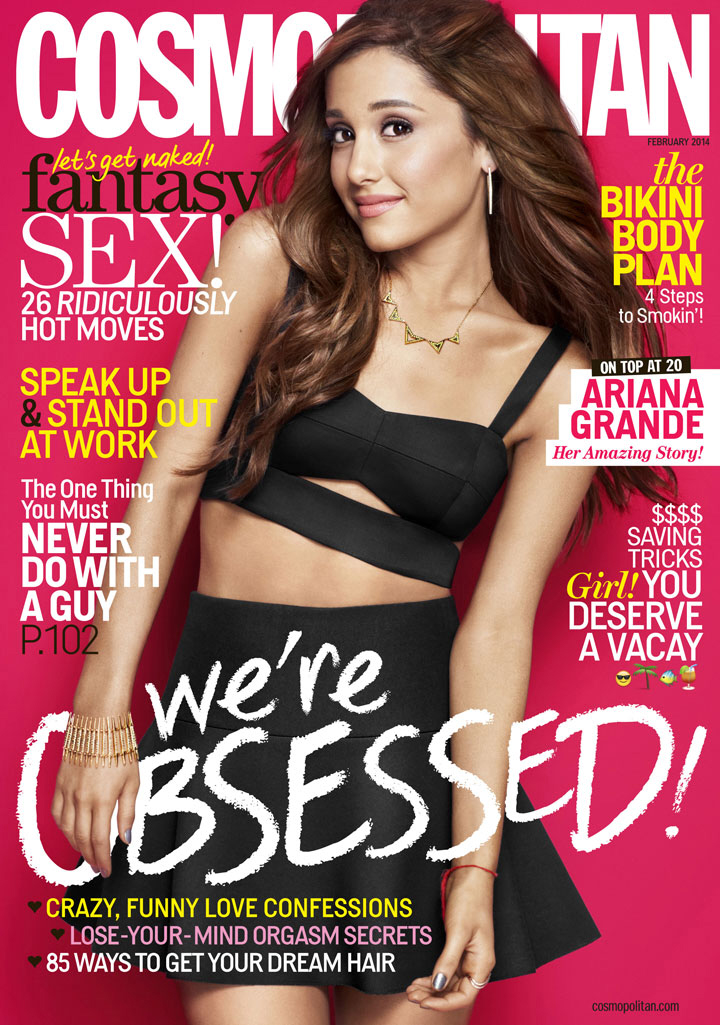 I've been wanting to write about Ariana Grande again ever since I covered her crazy Complex interview a few months ago. That was the first time I'd really paid attention to her, and good lord, Ariana is a GOOD interview. She's kind of crazy, very sweet, rather gullible and extremely superstitious, all of which means she talks about crazy things like "textbook demons" and sulfuric black clouds during interviews. But at heart, she's just a nice Italian girl from Boca. Her words! Anyway, Ariana covers the new issue of Cosmo and I love these excerpts – although she's not talking about ghosts again, which is sad.
She was a hazard in Amsterdam: "I never want to be the person who avoids my own fans, so I always try to stop and say hi," she says. "But it turned into a big mosh of people, and it became quite dangerous. I got sent to the police station, and they told me not to come back to that airport!" Later, so many fans camped out to see the singer that the manager of her hotel dubbed Grande a safety risk and forbade her from going out on her balcony to wave to them. "I just went out anyway," she says. "I said, 'You can't stop me!' That's one thing to get in trouble for: loving your fans too much."

On dealing with her Twitter haters: "Oh, they're evil as hell! I don't even block them anymore, because I feel like it's giving them negativity in return. So I just let it happen and forgive them and move on. Those people are fighting their own battles."

On being a positive role model: "I think I'm an old soul. What excites younger people doesn't excite me… I'm kind of a boring, normal girl who likes Harry Potter and to sit in her pajamas and sing. A lot of my friends are partiers, but I've never really clicked with that. I like Barbra Streisand, and when was the last time you saw Babs getting, like, turnt up? That's kind of the road that I, as a lady, would like to go down."

On her first date with Nathan Sykes, the youngest member of British boy band The Wanted: "We were going back to his hotel to watch a movie, and he had Ladurée macaroons and sunflowers waiting—I love Parisian baked goods, and sunflowers are my favorite flower. He had taken the DVD player out of the bedroom and into the living room, because he said he didn't want to take me into the bedroom on the first date."

On making a name for herself in the music industry: "I never really expected to be taken seriously as an artist, and it's just been the ultimate, proudest achievement. I've dealt with a lot of people not knowing what to expect from me because of my age and my personality. People often mistake my kindness for weakness, and they didn't expect much from me, because at the end of the day, I'm just a nice Italian girl from Boca."
It's always sad when a young lover gushes about her boyfriend and then by the time the interview comes out, she and the dude are over. Ariana and Nathan Sykes split up last week! But I did like her first date story – sunflowers and macaroons? Adorable. Also: "when was the last time you saw Babs getting, like, turnt up?" Classic. I hope she stays like this and doesn't turn into some kind of beav-flashing Miley with nothing interesting to say.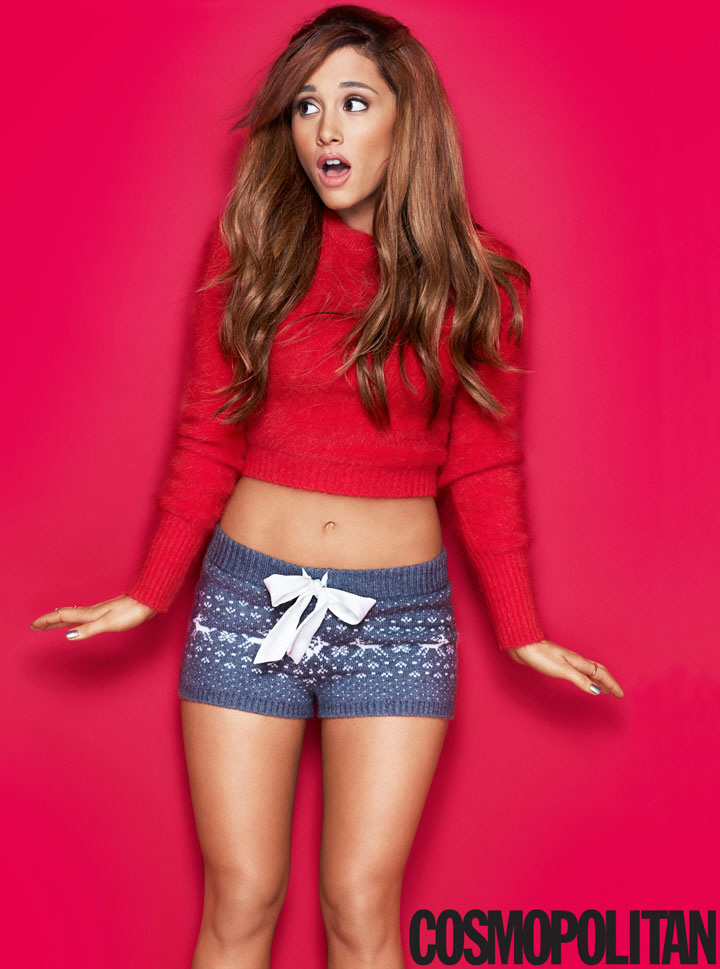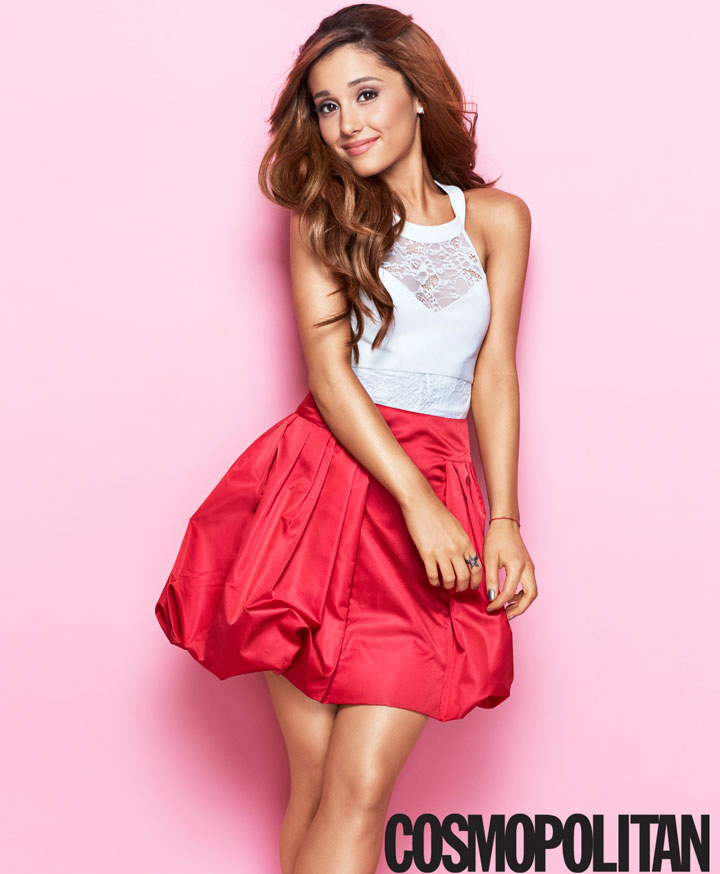 Photos courtesy of Matt Jones/Cosmo.