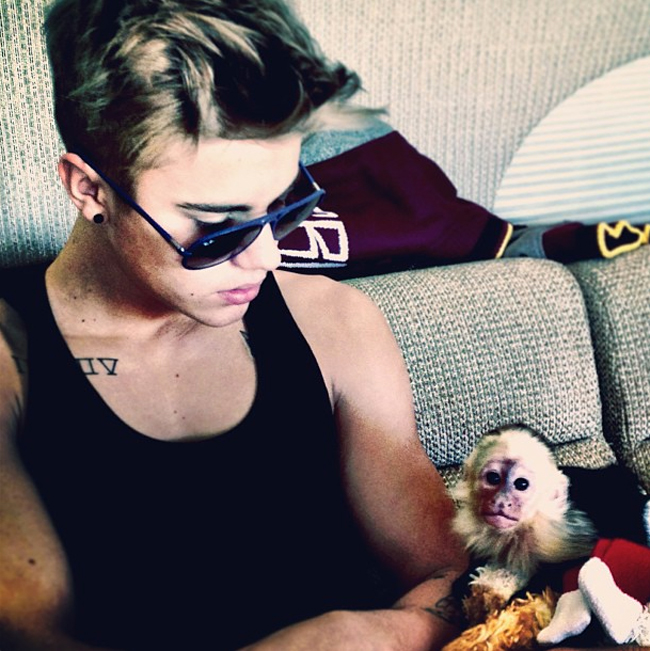 Never forget the tale of Justin Bieber and little Mally the monkey. To recap, Justin was gifted the capuchin monkey in March of this year. A few weeks later, Justin was lurching through his international tour when German authorities seized the animal because none of Justin's crew bothered to bring papers. Rather than deal with the issue, Bieber left the country while poor Mally languished in a shelter. Fortunately Mally had a happy ending after he was eventually placed in a facility where he could socialize with other capuchins.
Justin went on with his try-hard life like nothing happened. Then in June, Justin was gifted another pet monkey and promptly lost it too. You think Biebs would have realized by that point that he is not well suited as a pet owner. Nope. Meet Justin's brand new puppy, Karma, who is an American Bulldog. He's adorable and has no idea what's in store for him once Justin loses interest.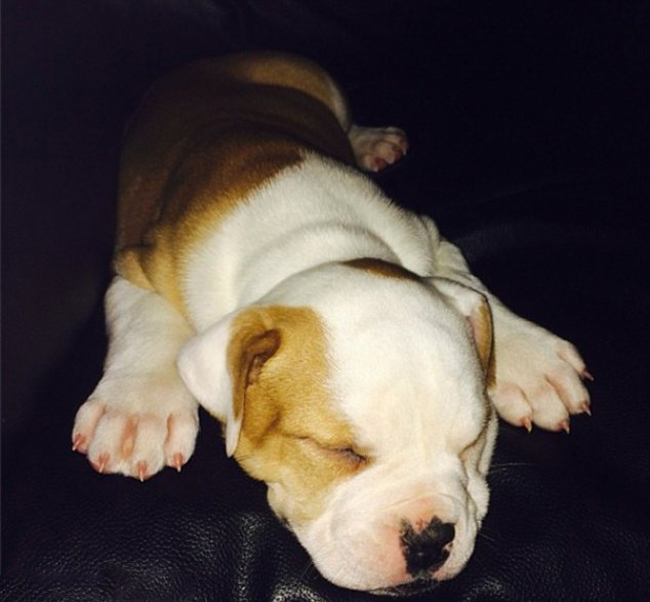 This photo came from the Instagram account of his dad, Jeremy Bieber. Baby Bieber confirmed his new pet via Twitter.
Got a new pup

— Justin Bieber (@justinbieber) December 27, 2013
Naturally Twitter was outraged with various people asking if Bieber was going to abandon this animal too. I won't call out any non-celebrities here, but you can view the responses to Justin's tweet for a taste of the head shaking. I guess Justin's dad asked for the internet's help in naming the unfortunate doggie. I think the internet's collective response is a way of saying Karma will one day bite Bieber in the ass.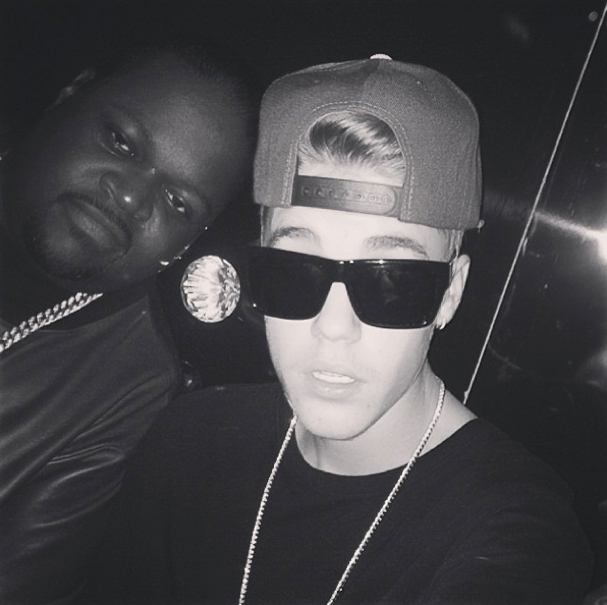 Photos courtesy of Justin Bieber on Instagram, Jeremy Bieber on Instagram & WENN