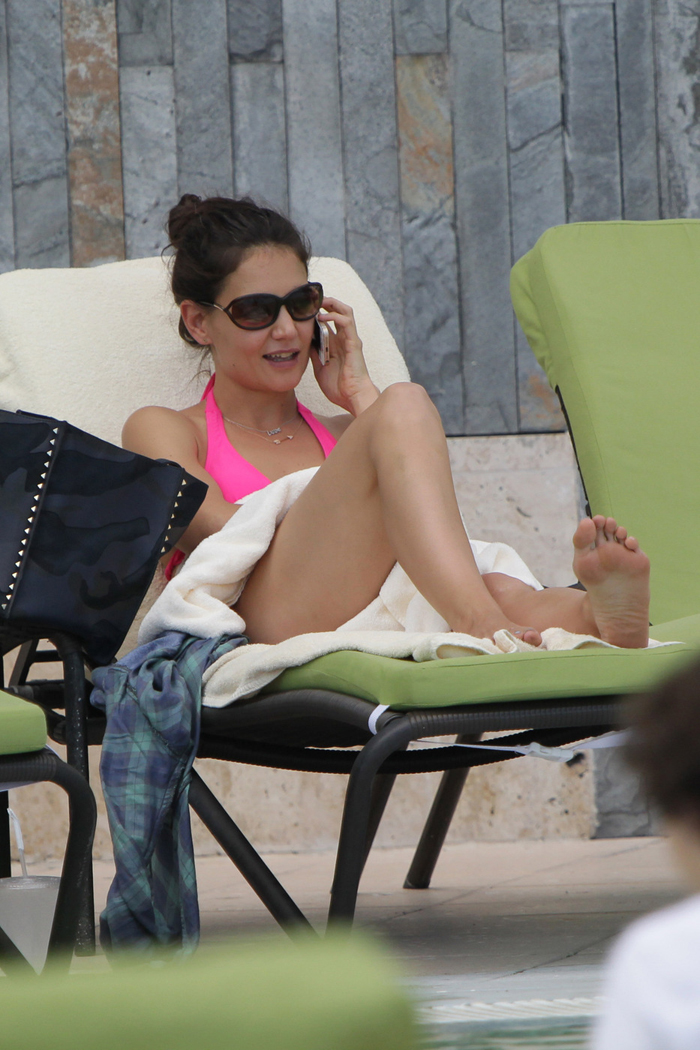 Katie Holmes is ringing in the latter part of 2013 in Miami. To be more precise, Katie is hanging with Suri on the beach. They look happy and relaxed and — most importantly — are thousands of miles away from Tiny Tom. Katie is rocking a hot pink bikini, and you can see more full body shots here. Katie's working the swimsuit without flaunting it, and that's a tough balance to achieve.
Suri looks really cute in her Hello Kitty swimsuit too. I know some people will get all worked up about a young child in a two-piece suit, but I don't see a problem here. My daughter wore a bikini when she was seven years old like Suri, but now it's nothing but a one piece. Give Suri a few years, and she'll probably grow into an "embarrassed" tweenager too. I miss those days when my daughter was carefree enough to not worry about what people think of how she looks at the pool.
I'm also including gallery photos of Katie at the recent Jingle Ball in New York City. She's pose harding like her life depends on it. That's kind of funny because you know Tom hates it.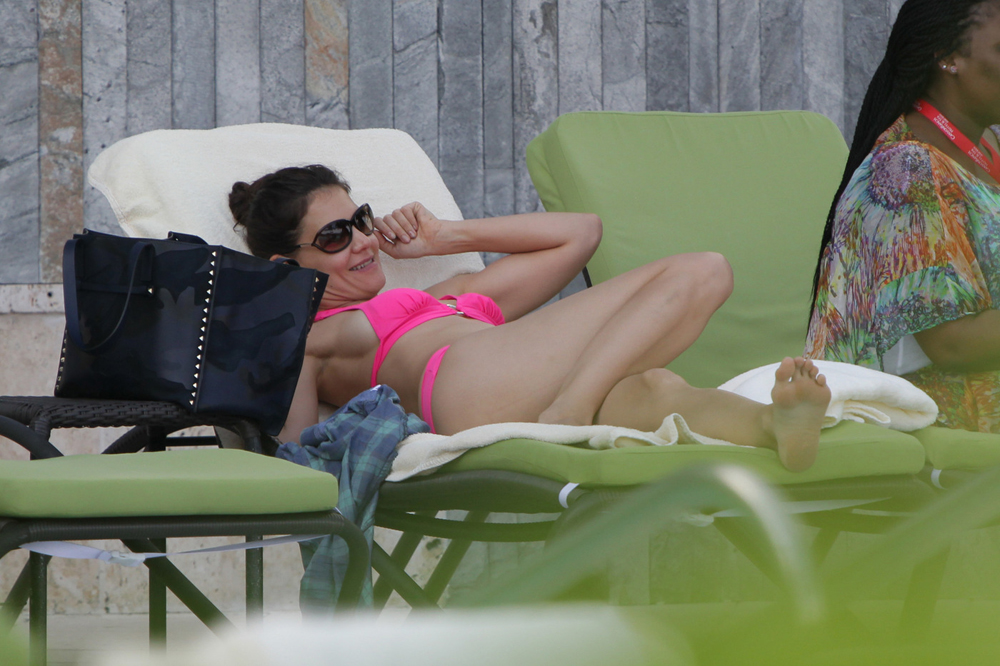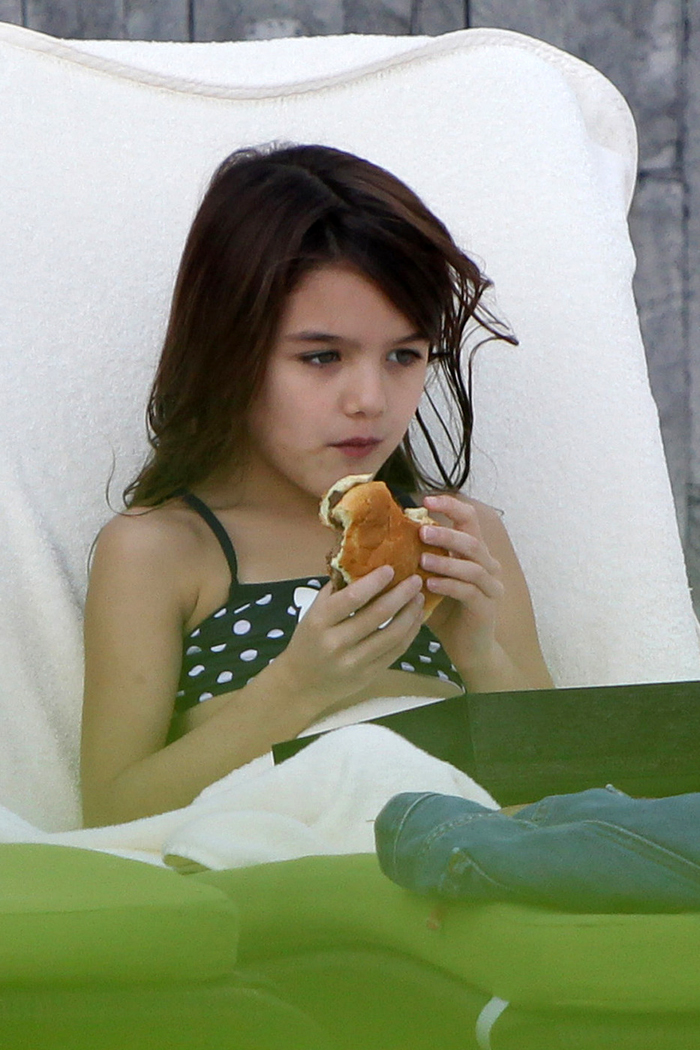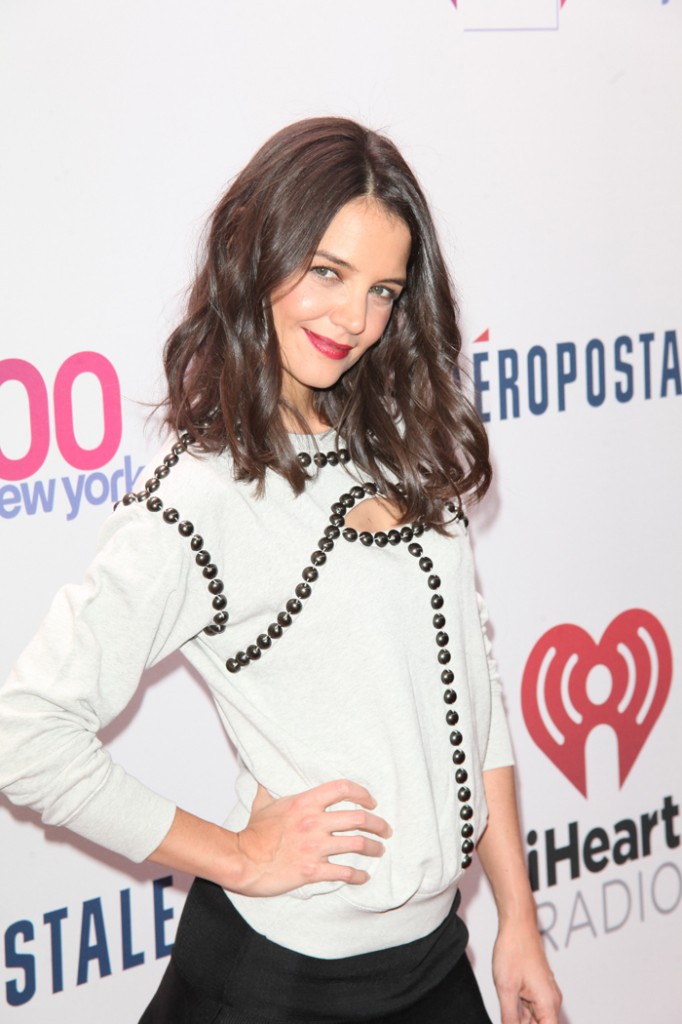 Photos courtesy of Pacific Coast News & WENN