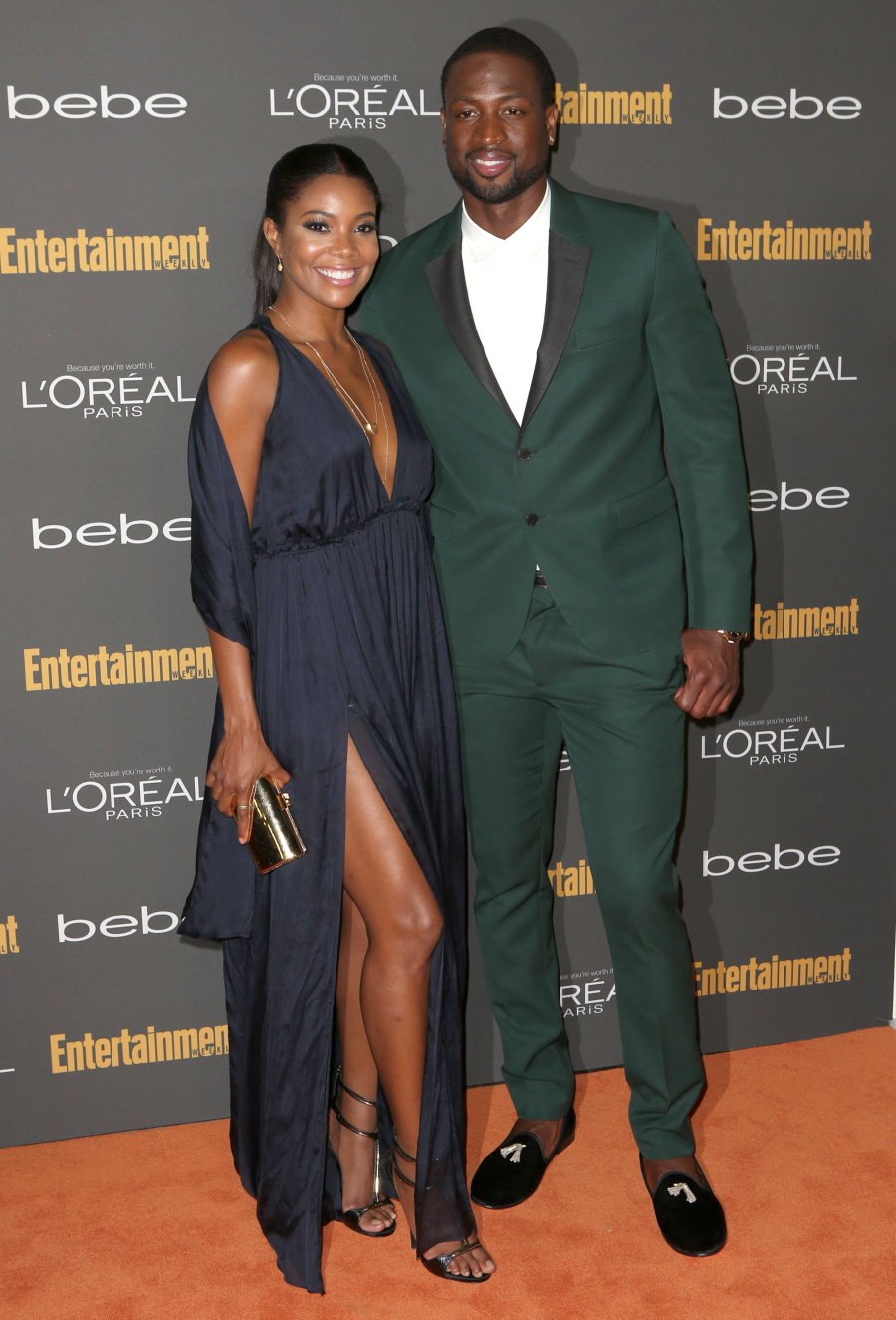 Dwyane Wade and Gabrielle Union just got engaged a week ago. I thought they had been "together" for four years or so, which was when there was all of the shadiness about Wade leaving his wife and getting with Gaby and how there was probably/definitely some overlap between those relationships. I also think there's plenty of shadiness when it comes to ballers and their fan-girls for the most part, and if you told me that Wade had been fooling around on Gabrielle this whole time, I would believe you. But… I didn't know that Union and Wade had actually split up at one point earlier this year. And during that split… Wade fathered a third child (he has two sons with his ex-wife Siovaughn).
Dwyane Wade fathered a son during a temporary split from his now-fiancée Gabrielle Union earlier this year, Entertainment Tonight reports.

The actress, 41, was aware of the child before she accepted the Miami Heat guard's proposal on Dec. 21, a source tells the show, and the pair have worked through the issue privately. Wade, 31, has known the baby's mother for years and recently visited with his new son.

Wade spoke to Jay Leno on The Tonight Show in September about the break from Union, whom he had dated since 2009. The separation was largely due to the demands of their work lives, he explained.

"Celebrity relationships [are] very hard," he says. "This was a big year for us and our relationship from the standpoint of she was shooting her show Being Mary Jane, going most of the year. I was dealing with my injuries, trying to win a championship, so we kinda took a step back."

"We supported each other … but at the end of the day we came back together and [said], 'Listen, we want to continue this, we want to continue to try to get better each day,' and she's been with me, and I've been with her all summer long. We're going strong now."

The couple shared a behind-the-scenes look at their holiday photo shoot, which features some adorable outtakes with Zion and Zaire, Wade's two sons with ex-wife Siohvaughn Funches, as well as nephew Dahveon, whom he raises.
Do you think this "brief breakup" angle is an after-the-fact cover-up that Wade and Union organized once they found out Wade had fathered this third son? That's what it feels like. It also feels like he might have more kids out there that he's left unacknowledged. Plus, there was a lot of reporting on the urban blogs this past summer that Dwyane had knocked up his "side chick" and Gabrielle knew all about it at the time. So, is the "breakup" story contrived as a way to explain this unconventional relationship where Wade gets to bang and impregnate whomever and Gabrielle is fine with it as long as she gets the ring?
But let's be positive. Hey… at least he's acknowledging this kid and I'm assuming he's going to spend time with his son and financially support him. That's something.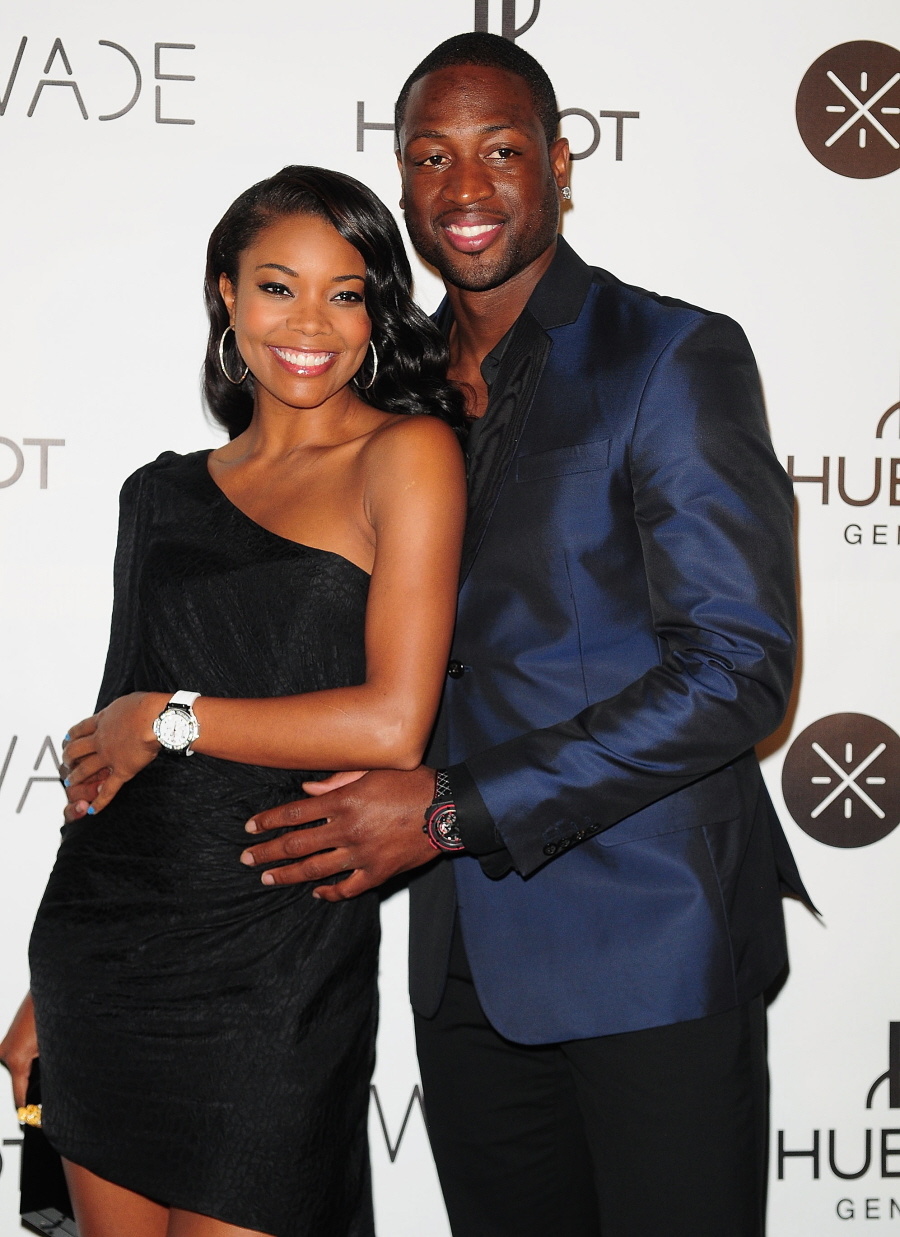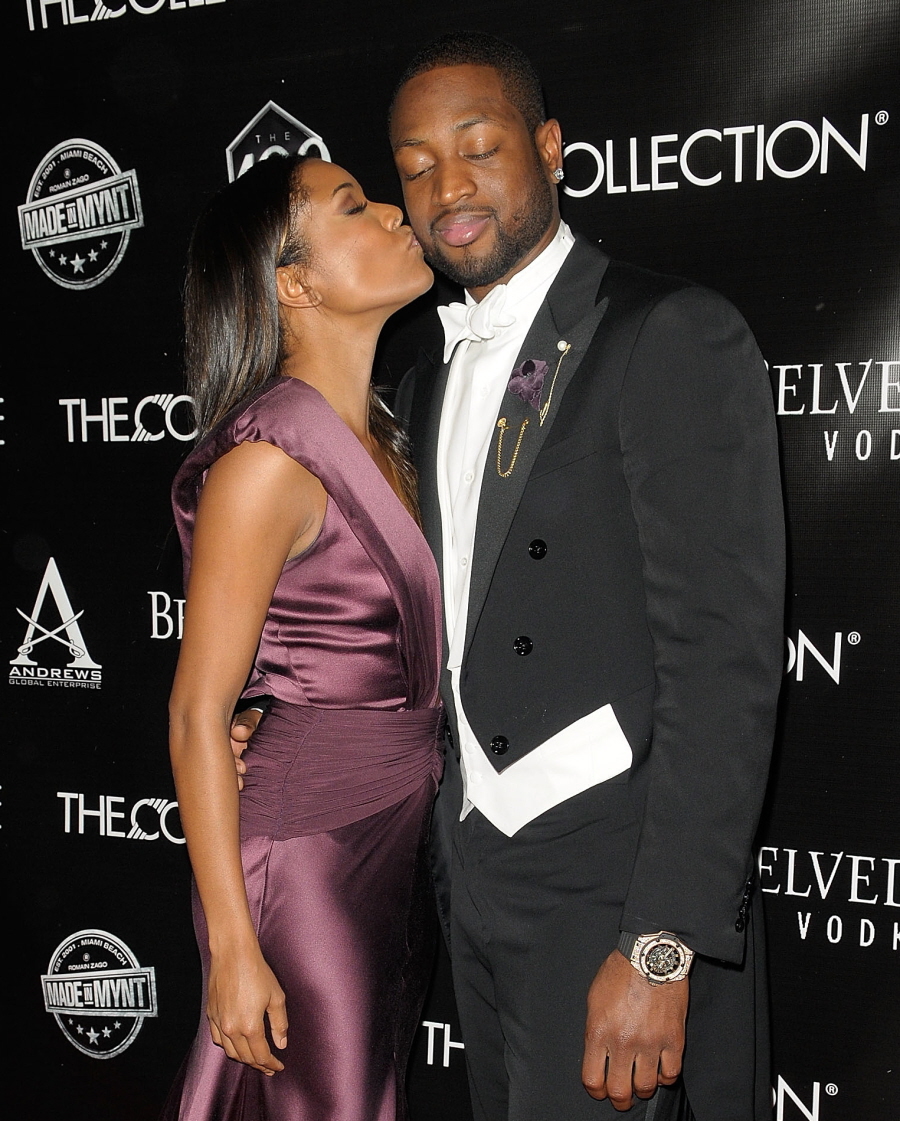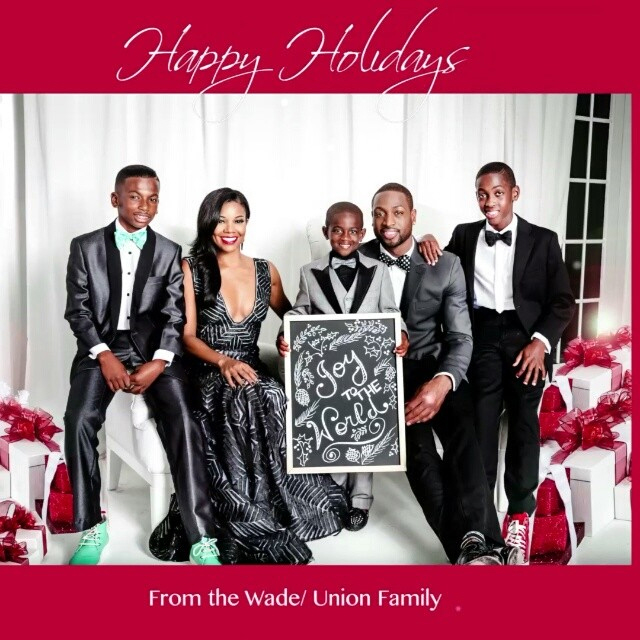 Photos courtesy of Instagram, WENN.