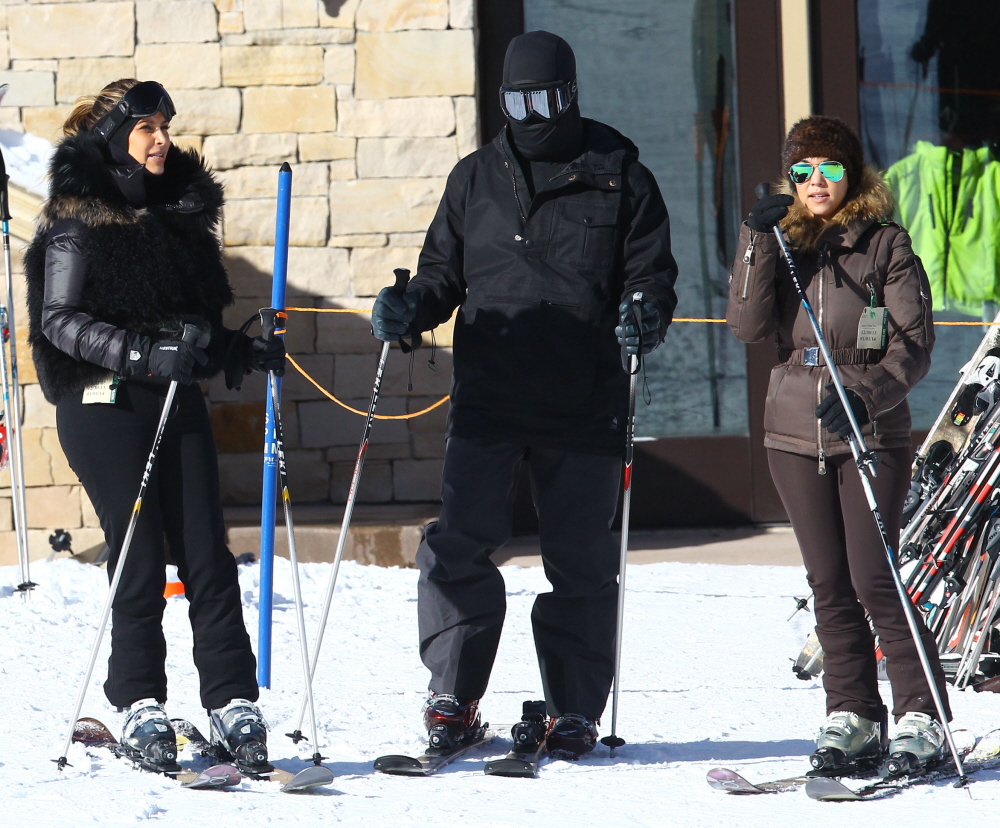 I don't know why these photos are making me laugh. They just are. Kim Kardashian, Kanye West and the rest of the Kardashian-Jenners are in Aspen, Colorado for the New Year, and these are photos of Kim, Kanye and Kourtney on the slopes. Kanye is the one in all black, including a full-coverage ski mask so you don't even know it's him. So… why are these photos so funny to me? I guess it's because Kim doesn't look like she's very good at this whole "skiing" thing. To be fair, though, it's not like I could do any better on the slopes – I've never even tried to ski (I've never broken a bone and I have no desire to, and believe me, I am the type of person to break a leg the first time skiing).
In other Kimye news, Kim and Kanye topped the annual "Worst Neighbor" poll done by Zillow. Zillow asked Americans who they believed would be the worst neighbors in America, and Kim and Kanye came out on top. Which I don't really get. I don't think Kanye and Kim would be terrible neighbors at all. Justin Bieber? YES. Terrible neighbor. Chris Brown? AWFUL neighbor. Any of the Real Housewives? Terrible neighbors. But Kimye? Nah.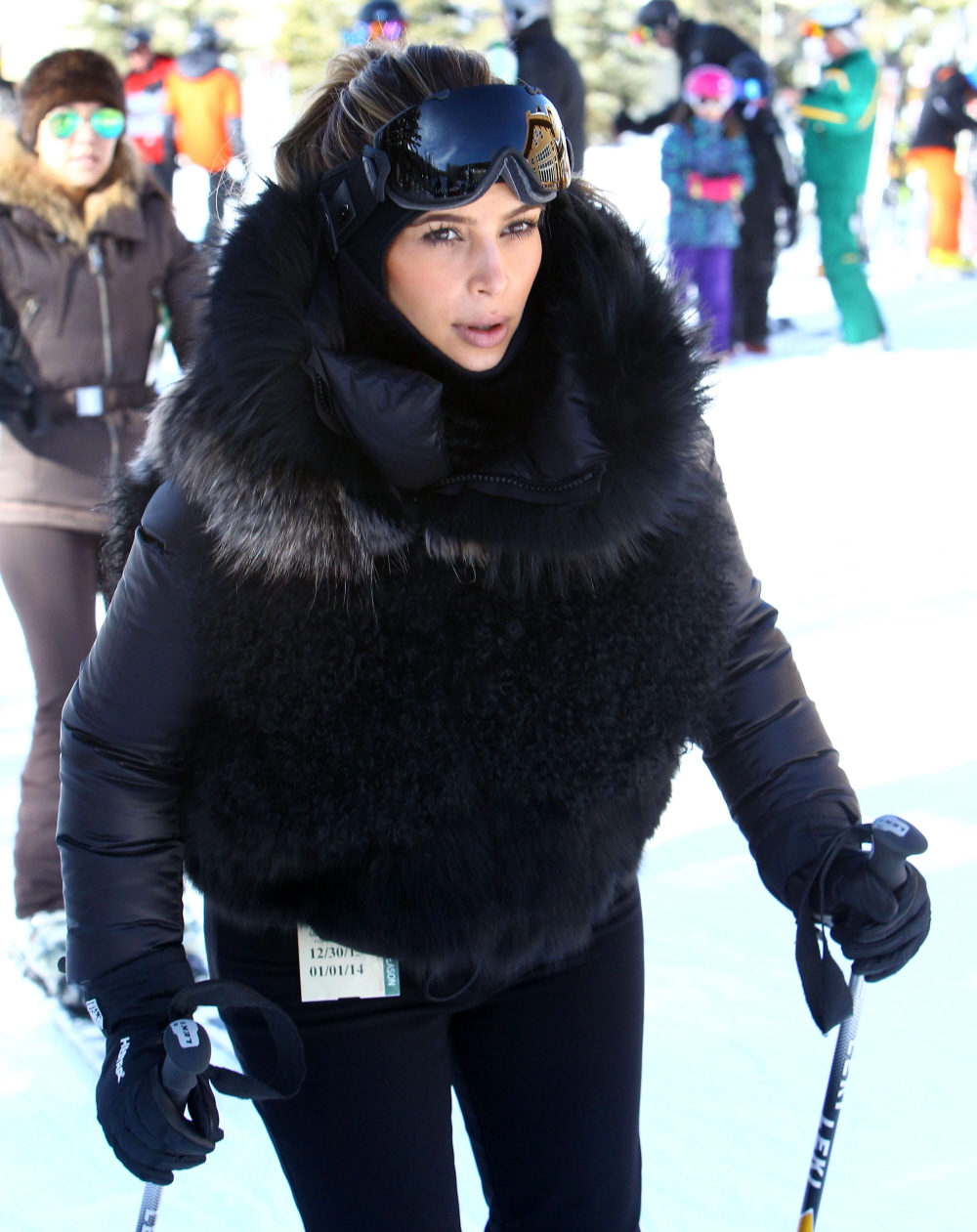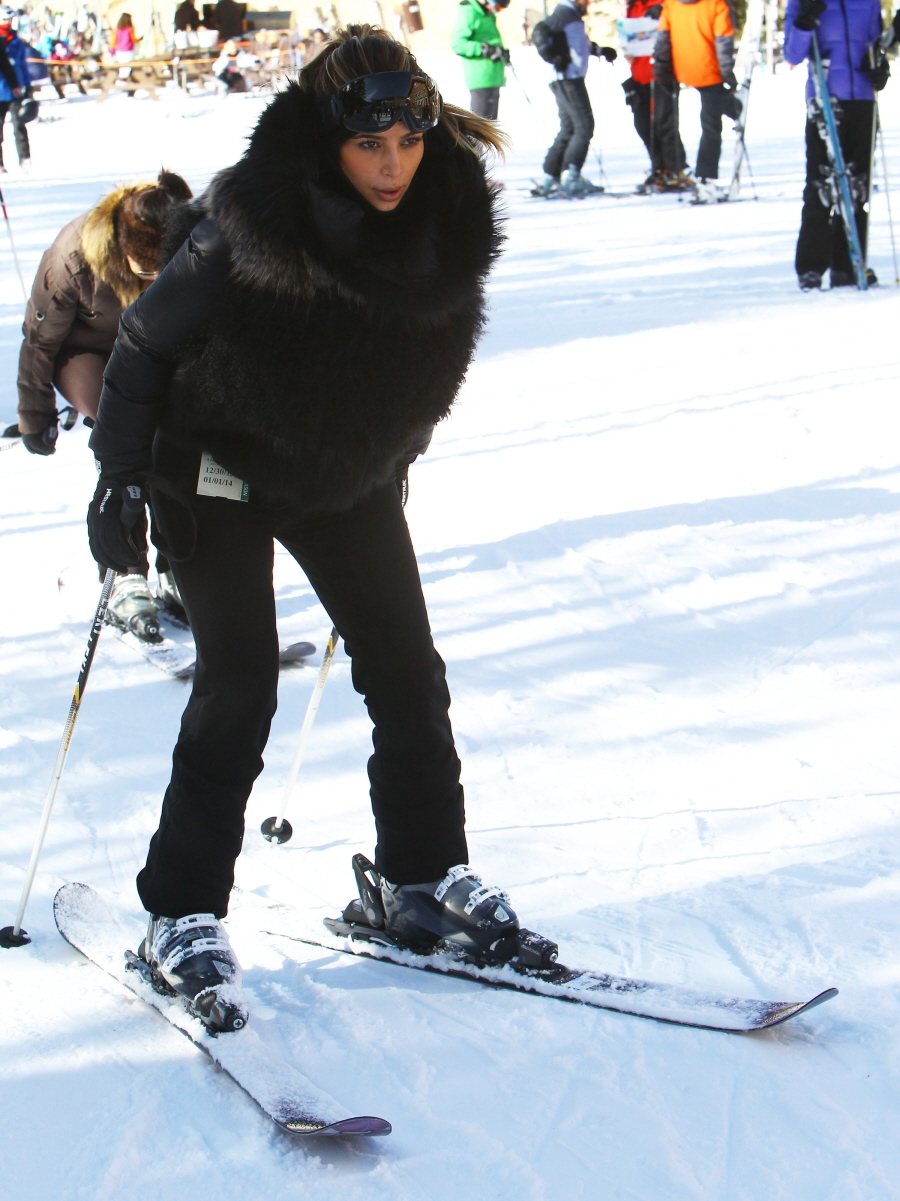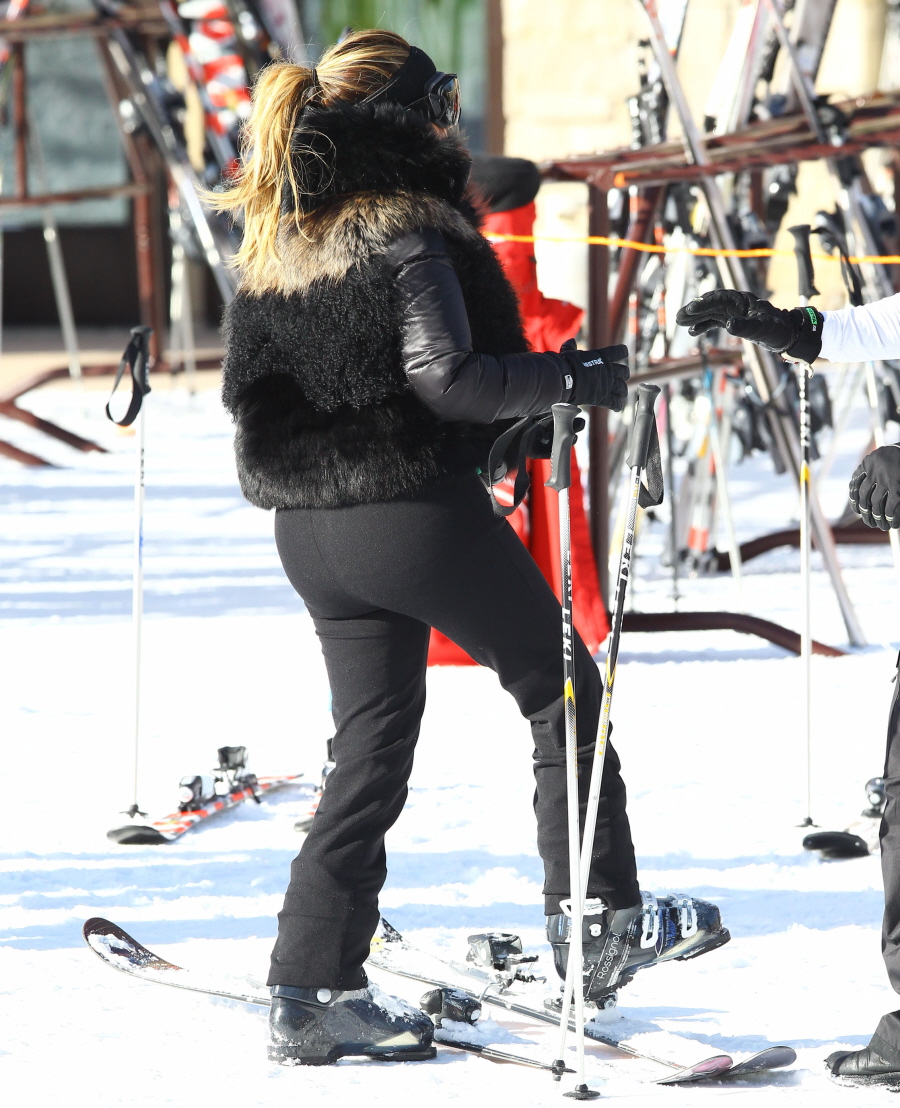 Photos courtesy of Fame/Flynet.