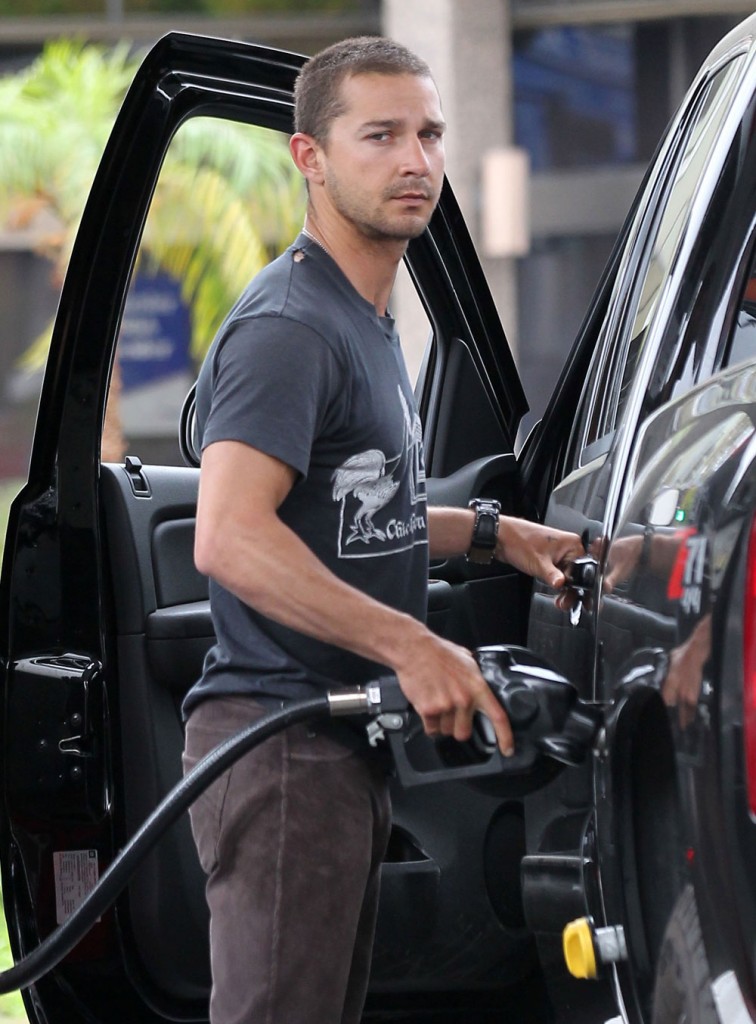 It was about two weeks ago that Shia LaBeouf was called out for plagiarizing his short film, HowardCantour.com, from a comic strip by Daniel Clowes. Clowes was made aware of the blatant theft of his work, and made it clear that Shia had "implied authorship" of his ideas. Clowes added, "I'm not sure if it's more disturbing that he plagiarized, or that he could rationalize it enough to think it was OK and that he might actually get away with it."
Once it became known that Shia was lifting other people's ideas without credit, he sort-of acknowledged his error and went on to tweet "apologies" that were cut and pasted from other sources on the web. (This was actually the second time he had been caught plagiarizing "apologies.") This would have been acceptable if he had simply linked or otherwise named the authors. A lot of people retweet and quote others on Twitter, it's just necessary to acknowledge the source. Only Shia was lifting other people's words with no attribution whatsoever.
Fast forward to now and Shia is still doing this. He's still "apologizing" by blatantly cutting and pasting. EW points us to several of Shia's recent tweets that are cut and pastes, but there's even more. Here are examples. I've put letters next to each tweet as reference.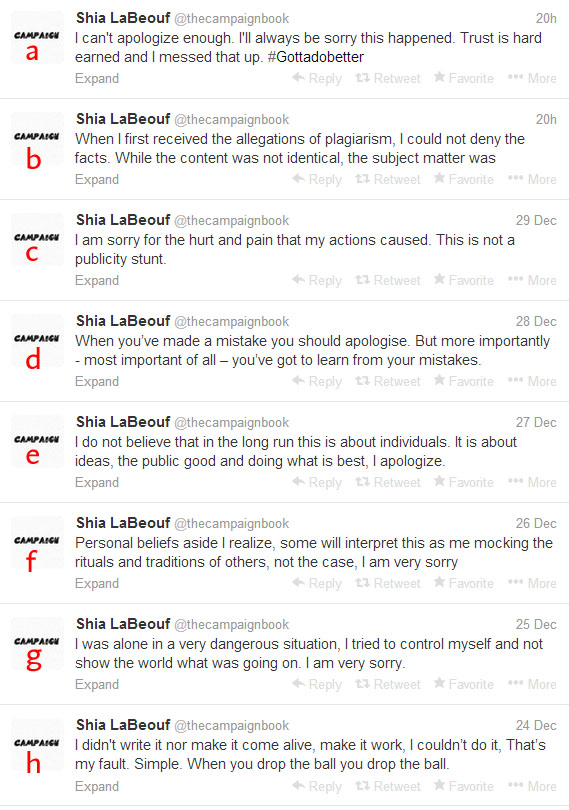 Here are the sources for all those tweets.
A. Mr. Marcus [via EW]
B. Plagiarist Kristi, who copied from BeautifullyInvisible.com
C. Jade Goody [via EW]
D. Nick Clegg
E. Elliot Spitzer [via Perez Hilton]
F. Russell Crowe [via Perez Hilton]
G. Fake sign language interpreter at Nelson Mandela's memorial.
H. Shia LaBeouf – 2010
I could go on, but I'll spare you. So basically almost all of Shia's tweets, even the ones where he's apologizing for plagiarizing, are plagiarized. Except one where he's quoting himself. I would say he's trolling us, particularly when he's lifting recent quotes from high profile scandals and other celebrities that don't apply to his situation. On the other hand, he's shown a severe lack of awareness of what exactly constitutes plagiarism. He did graduate from high school in 2003. This is something he should have learned in grade school. I doubt anyone taught him how to share his toys, either.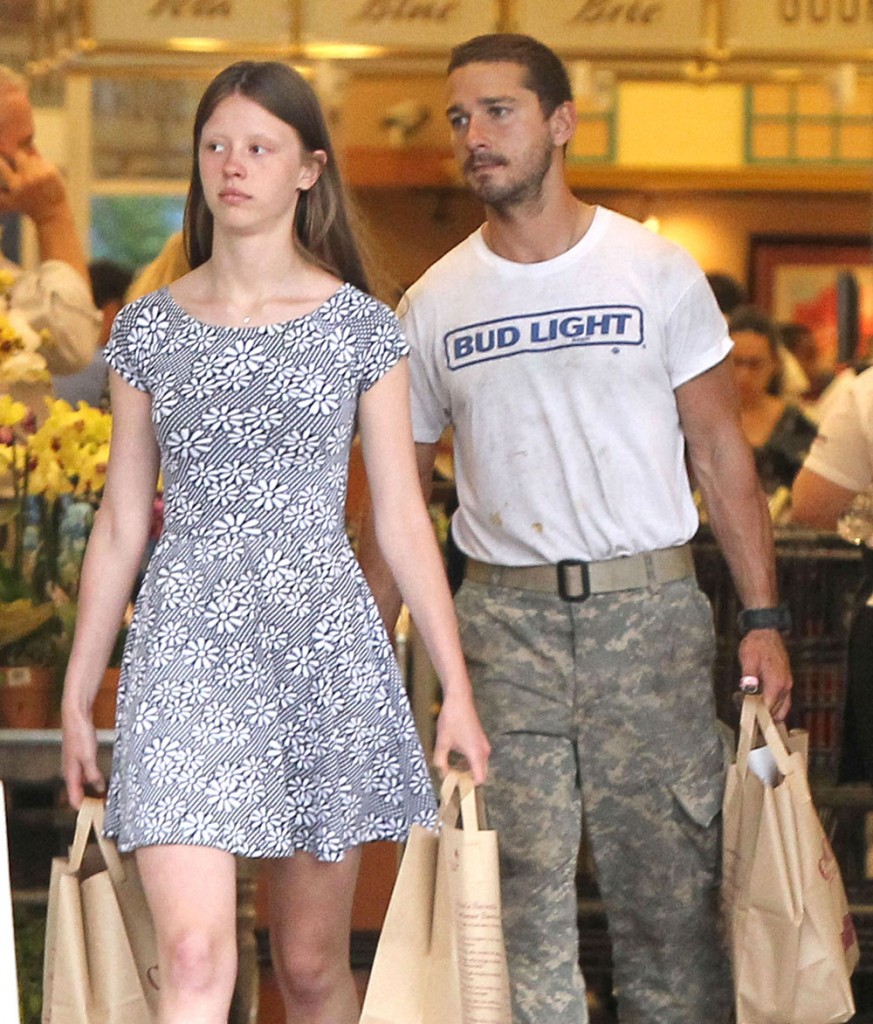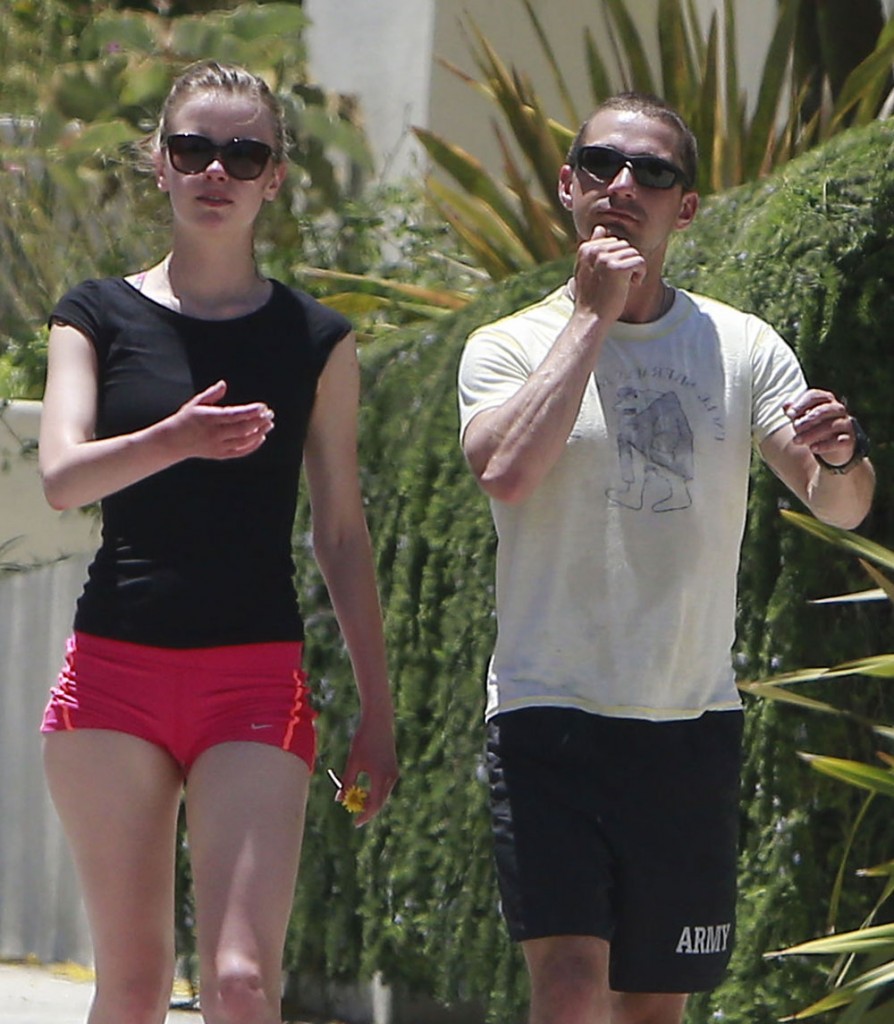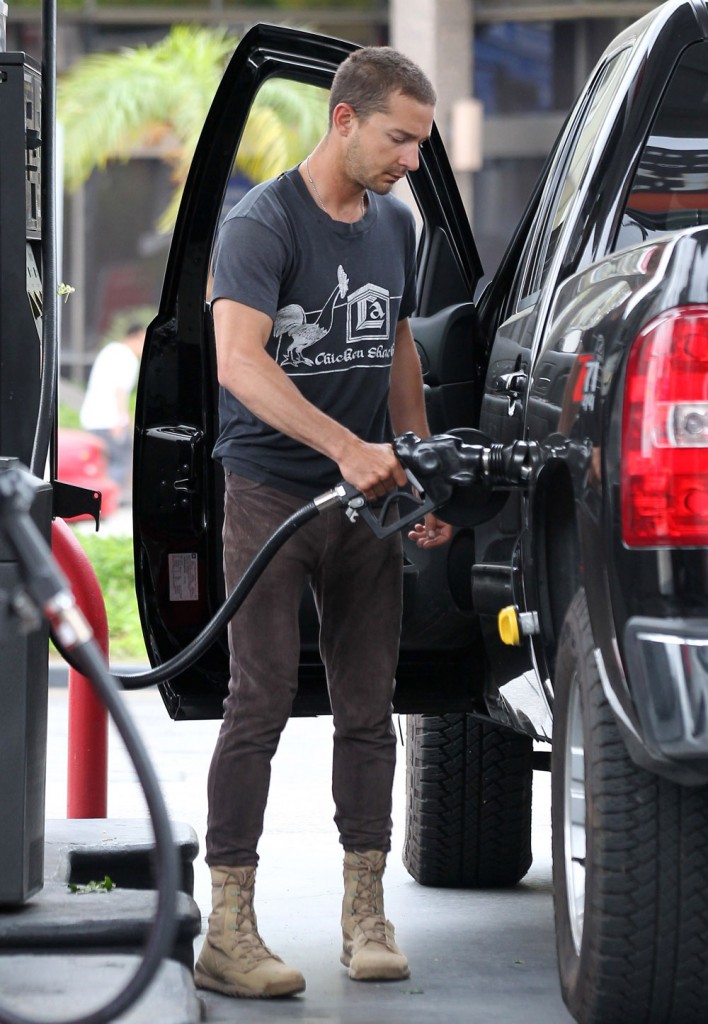 Shia is shown out with his girlfriend, Mia Goth, in May, June and July. Credit: WENN.com and FameFlynet