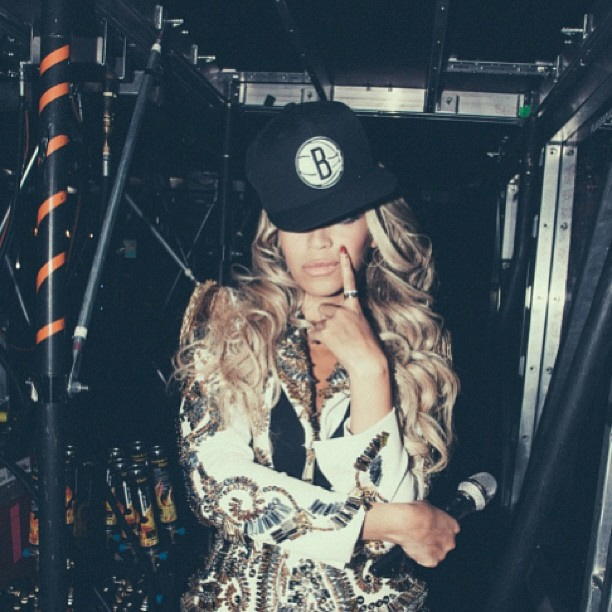 I've finally succumbed to Beyonce's new album. Not the whole thing… at least not yet. But "XO" has become my workout jam and I'm really enjoying it. So, of course I've noticed that at the very beginning of the track, there's a short little audio clip of what sounds like NASA control talking to a space shuttle. Turns out, that's exactly what it is –it's an archival audio clip from… the Challenger disaster from 1986. Yeah. So, that's in poor taste and now everyone is piling on Beyonce and she had to issue an explanation about it:
One of Beyonce's new songs has struck the wrong chord with family of the victims of the 1986 Space Shuttle Challenger disaster. The pop star's new song, "XO," opens with a six-second audio sample that originally was broadcast in the immediate aftermath of the Jan. 28, 1986 explosion that took the lives of all seven crewmembers on board.

"Flight controllers here looking very carefully at the situation. Obviously a major malfunction," then-NASA public affairs officer Steve Nesbitt can be heard saying before the synthesizer hook kicks in on the love song.

But not everyone listening to the tune from Beyonce's recently released self-titled album is the mood to dance.

June Scobee Rodgers, the widow of Dick Scobee, the shuttle commander on the ill-fated STS-51-L mission, said she was "disappointed" to hear of Beyonce's use of the clip.

"We have always chosen to focus not on how our loved ones were lost, but rather on how they lived and how their legacy lives on today," she told ABC News.

Beyonce moved quickly Monday to defuse a major public relations malfunction.

"My heart goes out to the families of those lost in the Challenger disaster," Beyonce said in a statement to ABC News. "The song 'XO' was recorded with the sincerest intention to help heal those who have lost loved ones and to remind us that unexpected things happen, so love and appreciate every minute that you have with those who mean the most to you."

Challenger exploded just 73 seconds after launch from Kennedy Space Center — caused when an O-ring seal failed on one of the shuttle's boosters, causing it to break partially free from the external fuel tank, and to the eventual break up of the craft in flight.

Astronauts Scobee, Michael J. Smith, Ronald E. McNair, Ellison Onizuka, Gregory Jarvis and Judith Resnik and Christa McAuliffe, who would have been the first teacher in space, died in a calamity that horrified the nation watching the launch on television.

"The Challenger accident is an important part of our history; a tragic reminder that space exploration is risky and should never be trivialized," a NASA spokeswoman said in a statement to the Daily News.
Do you buy Beyonce's explanation? It's not even a half-hearted apology, which bugs me. She didn't say "I'm sorry, that's inappropriate, my bad." I actually wonder if she even realized that the audio clip was from the Challenger disaster before NASA issued their statement. You know, it could have been some producer's choice and Beyonce was like, "That's tight, that sounds good." Because "XO" is just a sweet love song, it's not really about grief or loss or anything, so using the Challenger audio makes no sense.
Incidentally, Beyonce did give an interview where she discussed how she put together this album – go here if you'd like to read her kiss her own ass.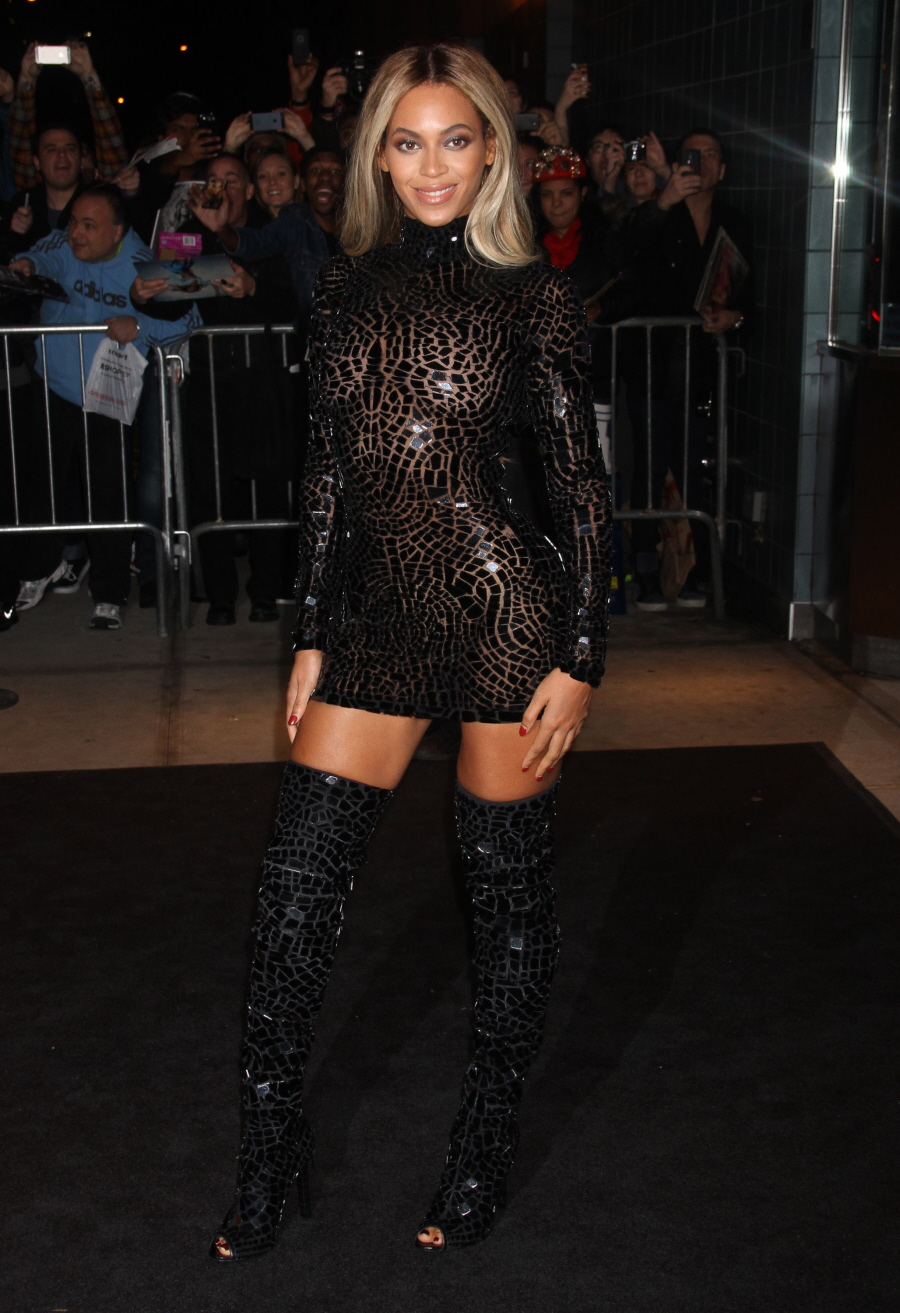 Photos courtesy of Fame/Flynet, Instagram.