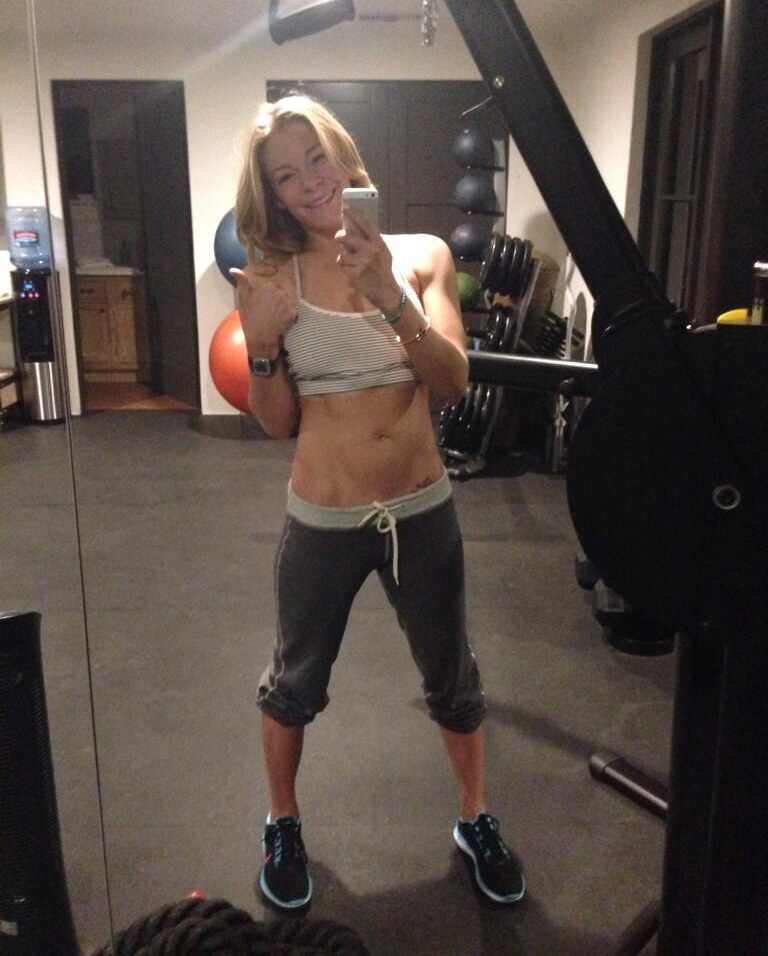 Here is a photo LeAnn Rimes posted on her Twitter yesterday, just in case you thought LeAnn was going to let you call her "chubby" without pushing back. LeAnn posted this photo with the message: "5am workout before a glutinous week. Who got up w/ me?! #healthybodyhealthymind #Monday". I can't believe I'm agreeing with her, but my workouts over the holidays have been really great too. You know why? I have the time to really put in an exhausting workout. Some people use the holidays as an excuse to roll around covered in chocolate and ham (and I did some of that too, no judgment), but many of us do like the more relaxed holiday atmosphere when it comes to gym time. That being said, I have never and will never get up at 5 am for a workout and I certainly wouldn't tweet a photo of myself working out. No one needs to see that.
I'm also including photos of LeAnn, Eddie, Mason and Jake at LAX yesterday, where I'm assuming they were on their way to Aspen, which is where all of the celebrities are for NYE it seems. Don't hate on LeAnn for "calling the paps" in this situation – the paparazzi just park themselves at LAX to get photos of all of the celebrities leaving LA for New Year's, they just managed to catch LeAnn and Eddie. Okay, she might have texted them to give them a heads up, but I swear, the paps were already there.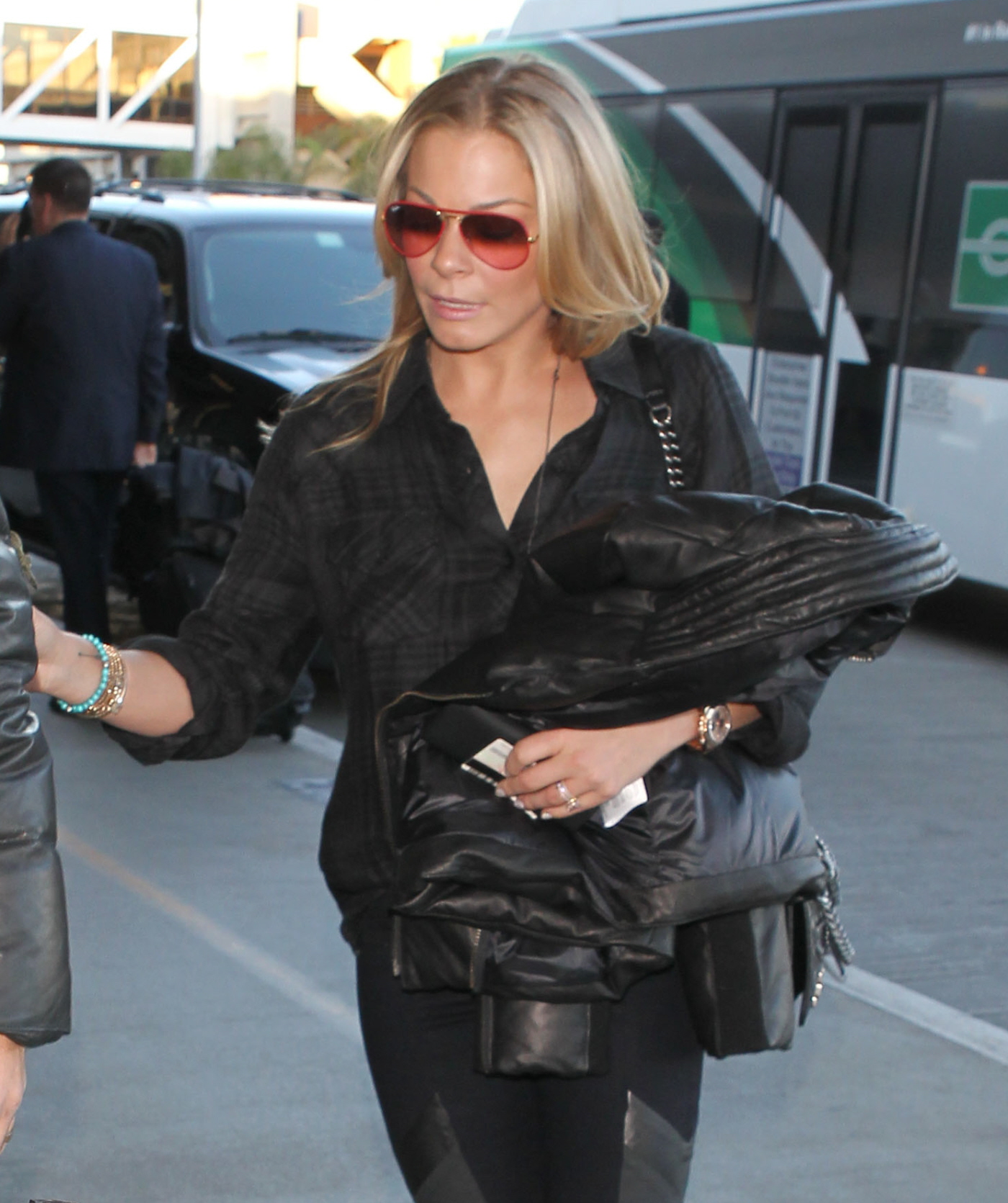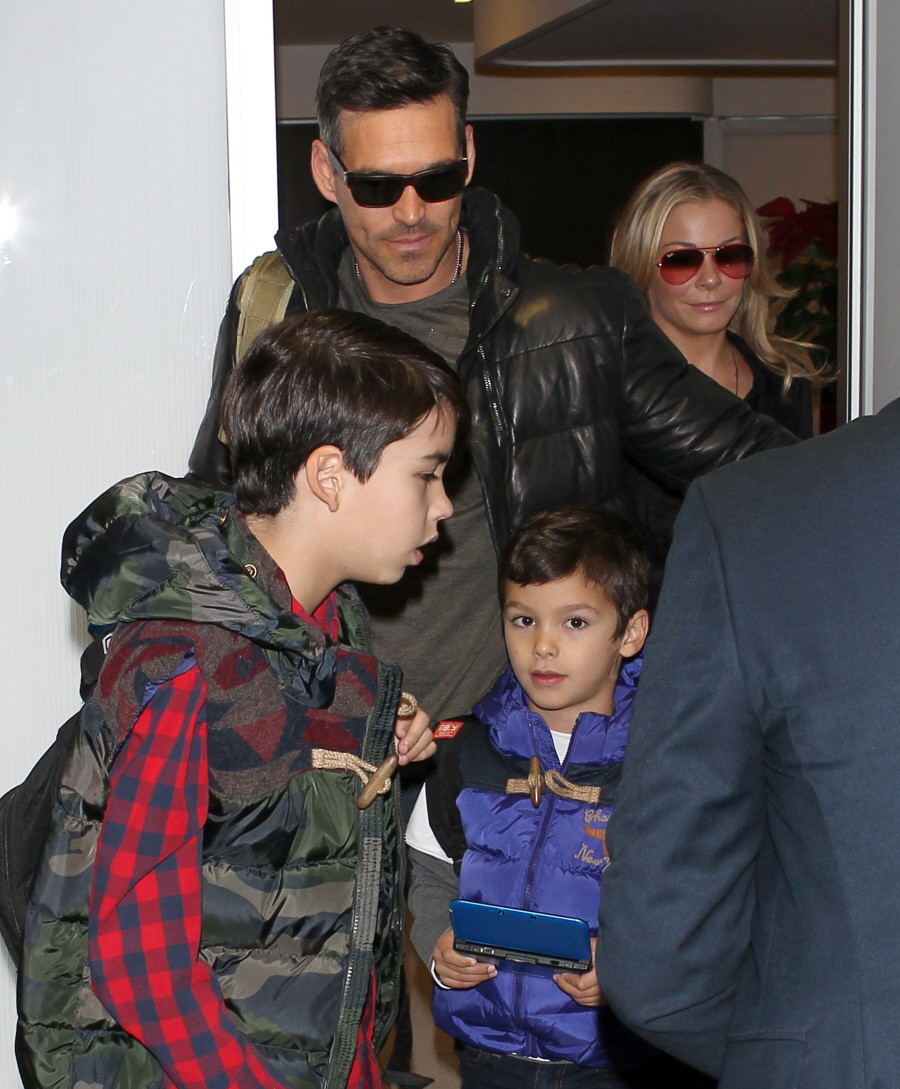 Photos courtesy of Fame/Flynet and Twitter.