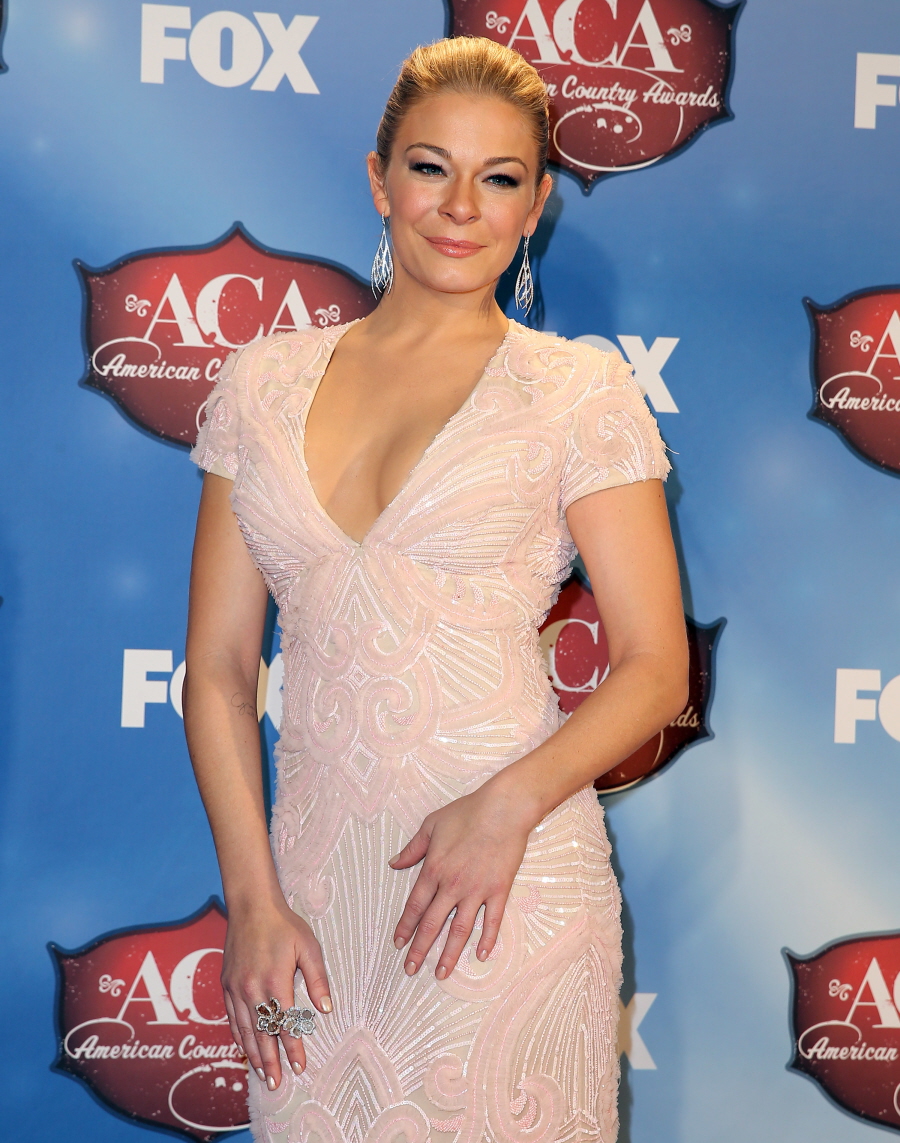 Many of you LeAnn Rimes-watchers keep noting that LeAnn has been without her diamond engagement ring for months. She hasn't worn it in public on the red carpet or during casual outings either. Apparently, there was a blind item about it too – something about LeAnn throwing the diamond ring at Eddie and then not being able to find it later. But what if LeAnn never threw it? What if she still has the ring, but she's just too vain to get it resized for her finger? That's what the Enquirer claims:
LeAnn Rimes is too chubby to wear the engagement ring Eddie Cibrian gave her three years ago – and she's too vain to get it resized! In December 2010, the then-scary-skinny country star couldn't wait to show off her custom-made 5-carat sparkler when she announced her engagement to Eddie, 40.

But LeAnn, 31, slowly started gaining weight after they married, and her gorgeous rock has been noticeably missing from her ring finger in recent photos.

"I think she's a bit in denial about the weight she's put on," said a source close to LeAnn. "I wouldn't call her fat, but she's got a thicker, bigger body now, and I'm sure the ring became snug. If I had to guess, I'd say she's put on 25 pounds since she married Eddie."
[From The Enquirer, print edition]
From LeAnn's absolute skinniest… yeah, she probably has put on about 25 pounds. And I think she needed those 25 pounds. I think she looks so much better now than when she posing her bones off in bikinis every weekend. Now, would that kind of minor weight gain (which is basically just her body correcting itself to a normal size) radically change her ring size? Well, my ring size changes depending on whether I've worked out – if I've been exercising and running around, my fingers are slightly swollen (is that common?). So… maybe LeAnn's ring size has gone up. It seems weird that she wouldn't just get it resized though.
But! The Enquirer does say later that LeAnn got an "early Christmas present" from Eddie a few weeks ago, and that it was another (different) diamond ring. Then she showed off this ring on her Twitter yesterday, writing, "The bing ring…. #besties #christmaslove #husbandsROCK". I think LeAnn's hand is the topmost. Is that the new ring or her old engagement ring? I think it's the new ring. Her engagement ring is oval with a diamond surround. And this ring looks sort of like an emerald cut, maybe?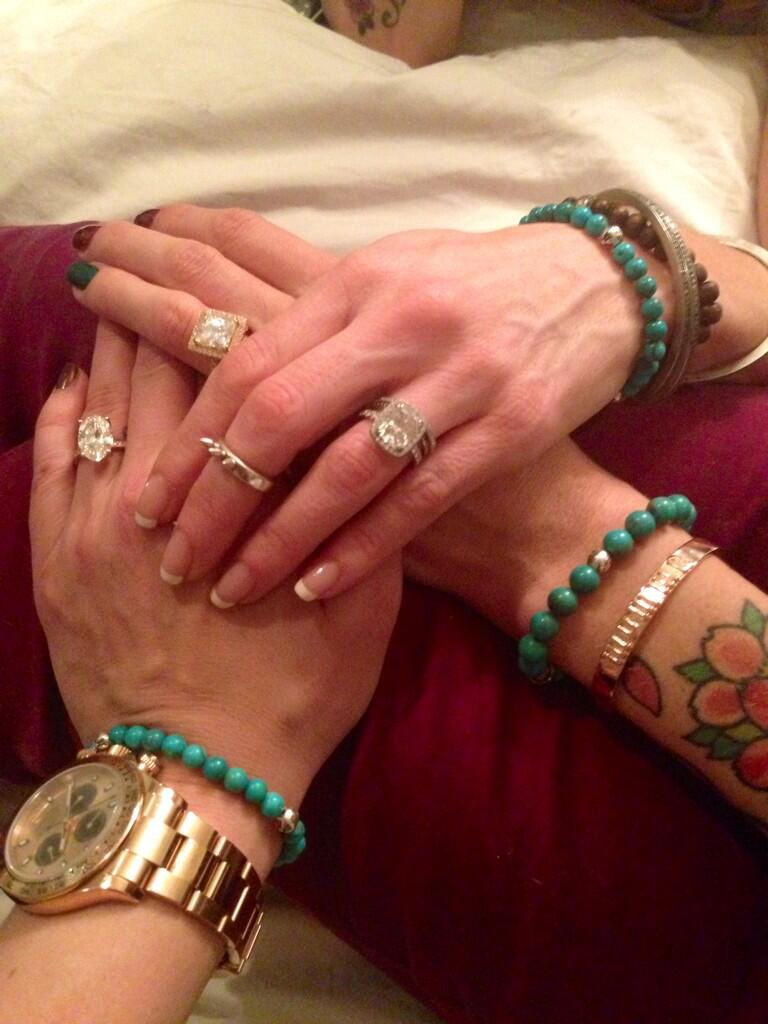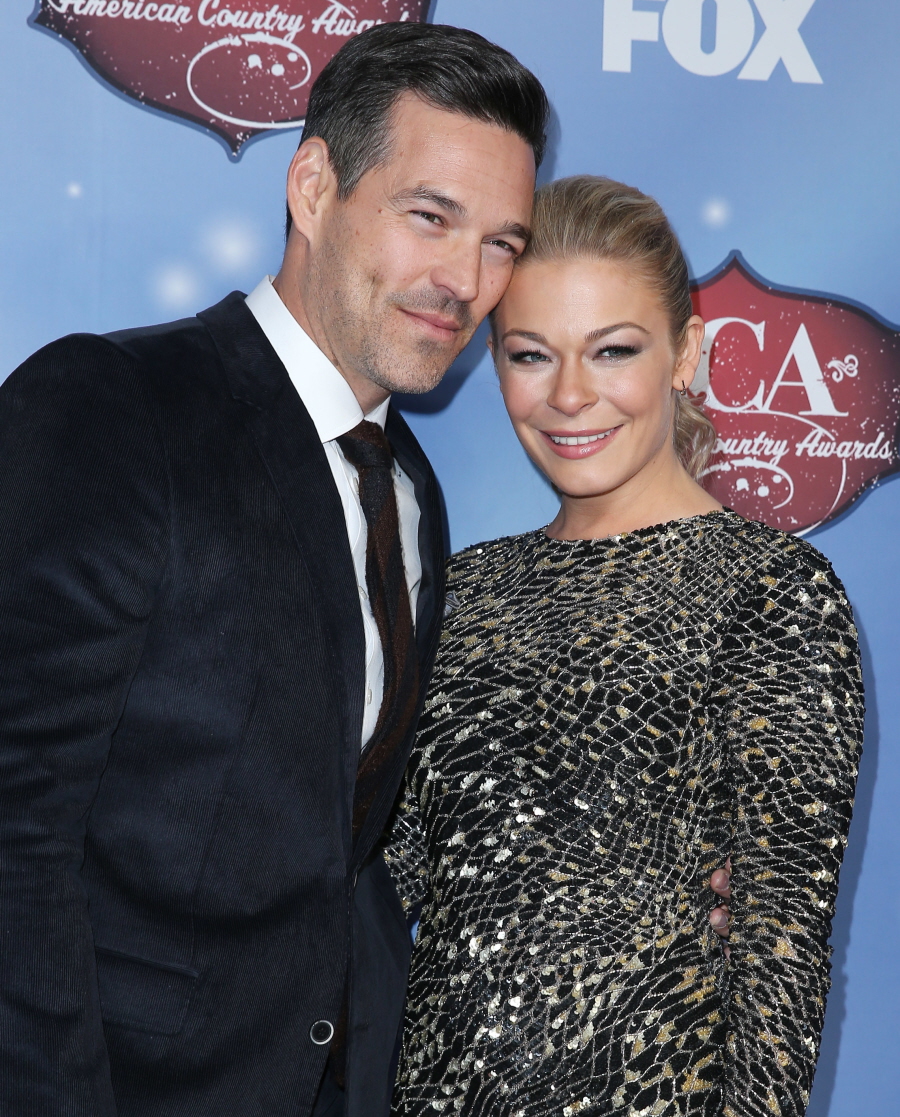 Photos courtesy of WENN, LeAnn's Twitter.