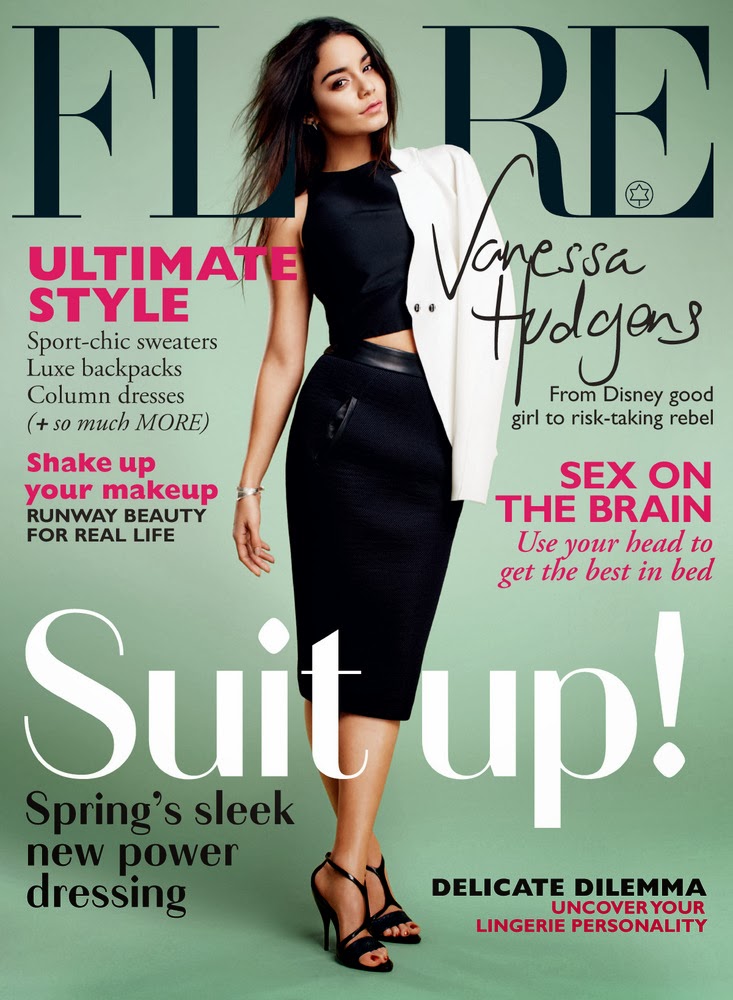 Vanessa Hudgens covers the February issue of Flare magazine. I almost ignored her completely, but then I realized she's promoting her role as a pregnant teenage runaway in Gimme Shelter. While I agree with Kaiser that Vanessa will never win or be nominated for an Oscar, the trailer for this film shows some definite acting range from Vanessa. The movie looks lousy, but she's working it. I can appreciate this sort of role for Vanessa over that shameless bikini romp and threesome with James Franco from Spring Breakers. If Disney starlets want to prove they're grown up, they need to stop acting like disrobing will do the trick. Talent goes a lot further than simply waving the knockers in the air like they just don't care. Here are some scant excerpts from the Flare interview:
On taking on more mature roles: "They send you roles that you've just done, but I don't want to do the same thing twice. I want the parts I gotta go out of my way for."

On her fans: "Now it's adults, and not even those who have kids, who actually know me. It's kinda cool because people my age are actually seeing my work and appreciating it."
[From Flare]
She seems a bit — I don't know — smug and deluded in a typical Hollywood starlet way. I doubt that anyone has ever decided to watch a movie because Vanessa is in it. She's always been the cute girl who can dance and hold a tune but never the main attraction. Maybe Vanessa will get there one day if she manages to churn out more interesting turns like the one in Gimme Shelter.
Vanessa looks lovely in this shoot even if it is a little bit bland. Flare always plays it a bit too safe.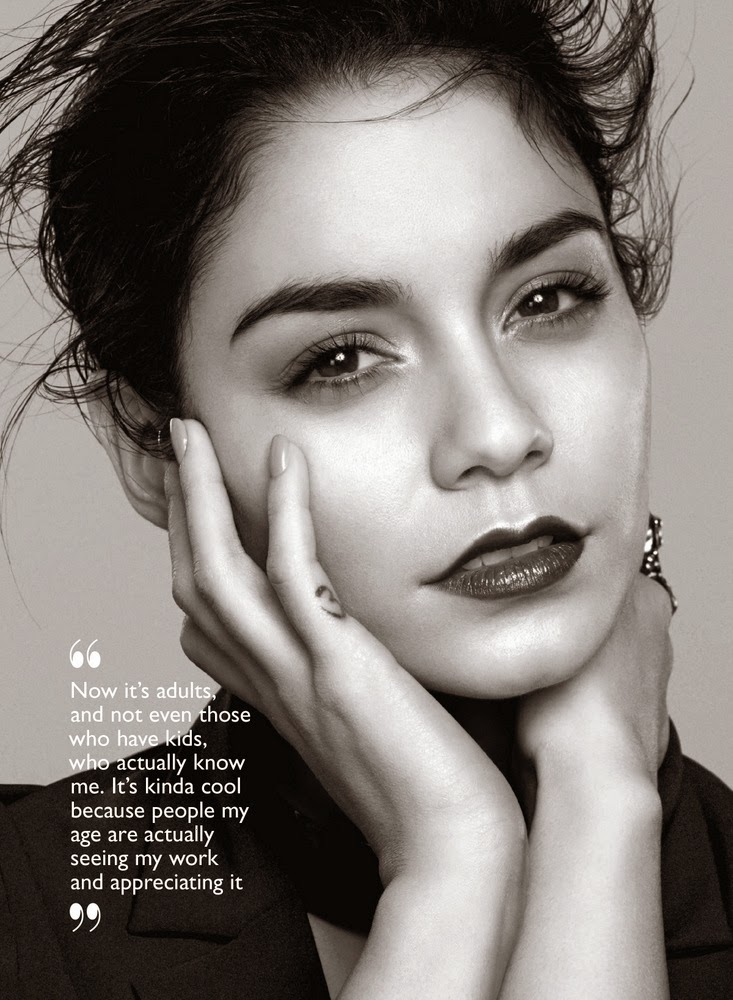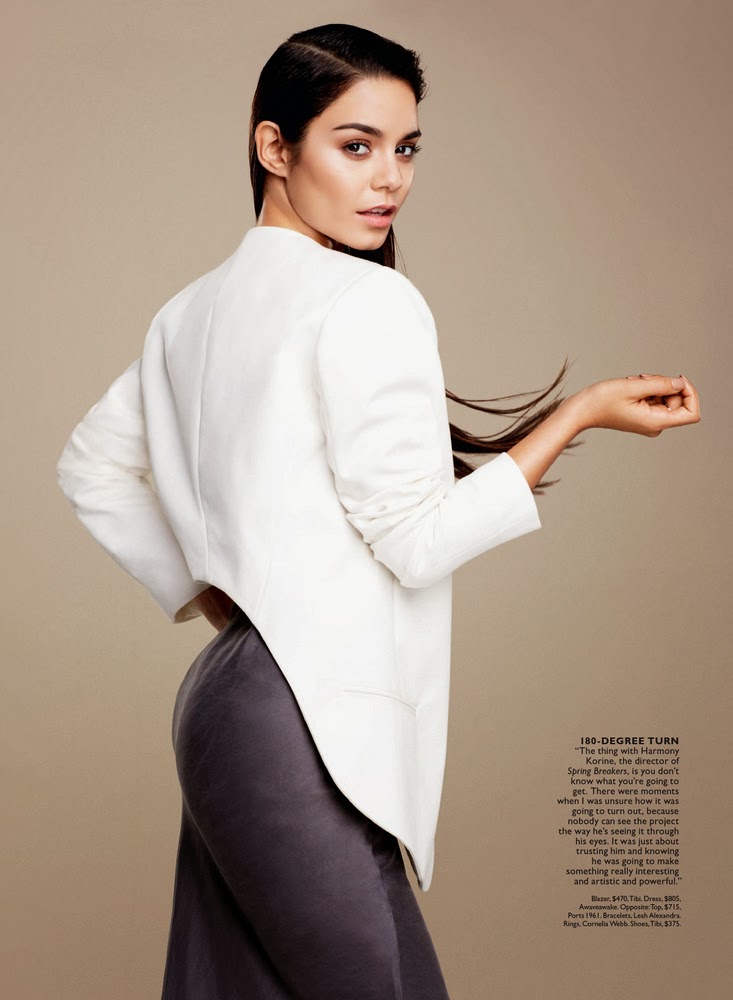 Photos courtesy of Flare magazine