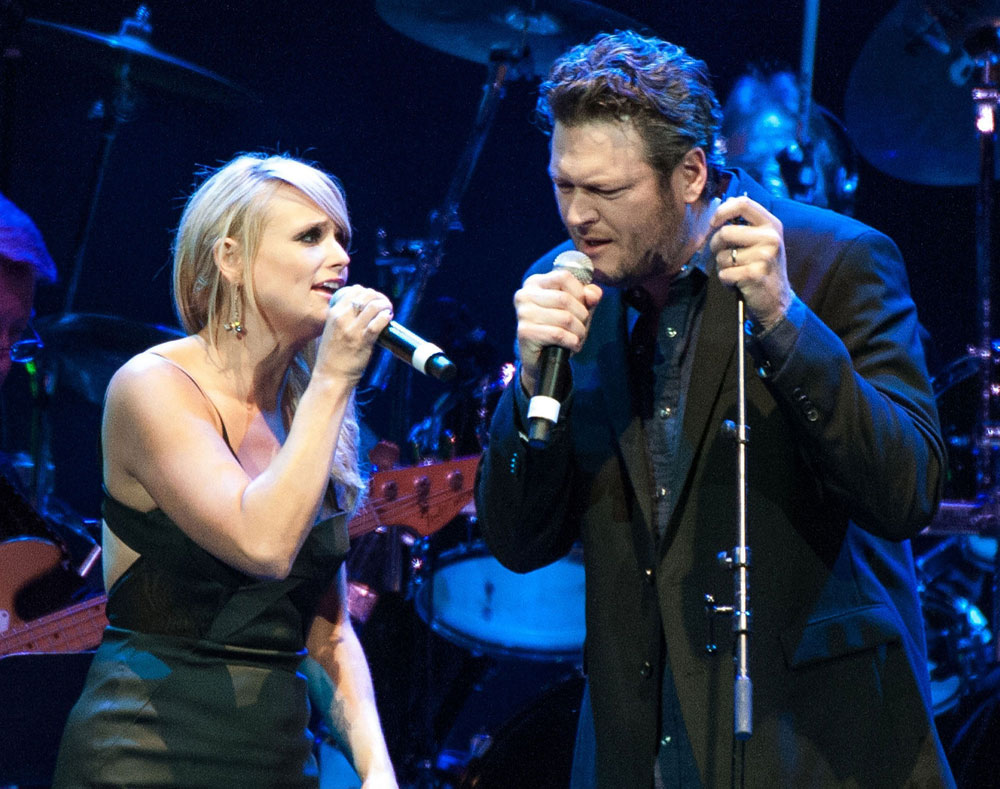 I tend to believe the rumors that Miranda Lambert and Blake Shelton are having problems. Miranda practically admitted that she got together with Blake while he was married to his last wife. She also admitted to snooping his phone. Meawhile Blake has claimed that Miranda is difficult to get along with, while Miranda slimmed down dramatically this year. It just reminded me of how Khloe Kardashian lost weight right around the time that Lamar was cheating on her.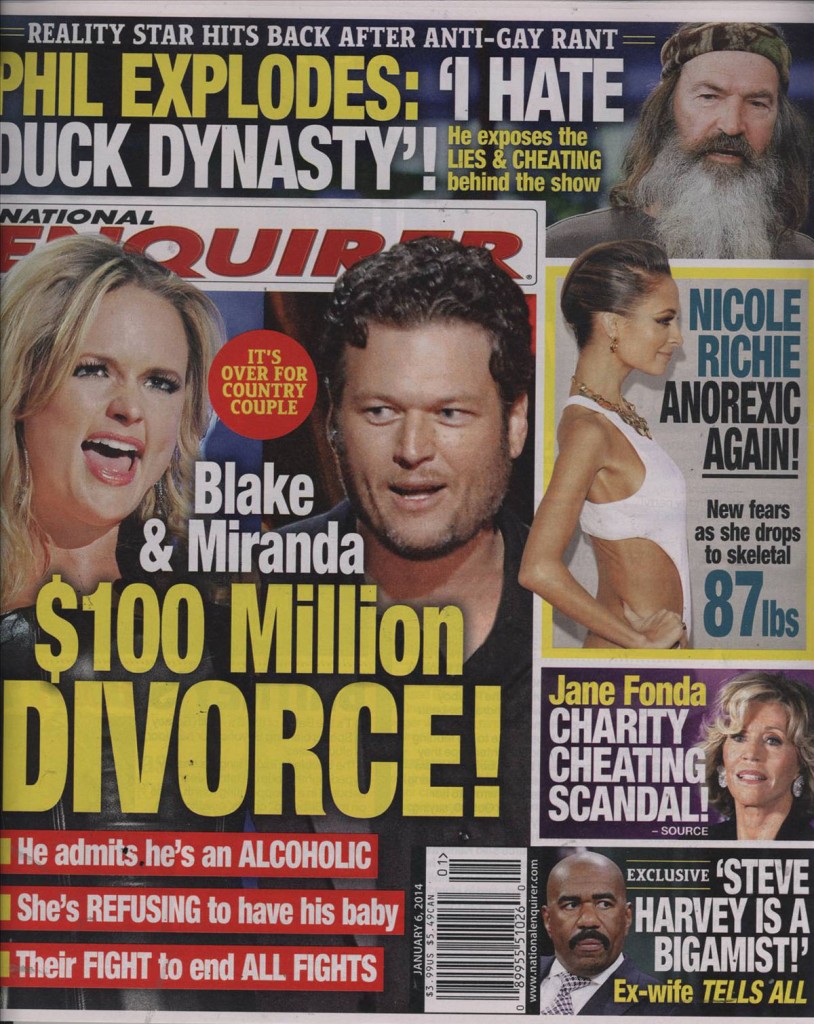 Miranda and Blake's alleged split, which we've been hearing about for over a year at least, takes the cover of the current National Enquirer. Here's a segment from that story, which claims that Miranda wants Blake go to rehab, and that Blake wants children and Miranda isn't ready.
Country musics's hottest power couple got into a "rip-roaring screaming match" after Miranda demanded that the booze-loving "Voice" star check into rehab. And things got even more heated when Miranda – who recently dropped 30 pounds – threw Blake another curve by balking when he got on her case about having a baby.

"All hell broke loose," said a source. "Blake said he wanted Miranda to be pregnant by their third wedding anniversary in May. He's sick of waiting. He said that if Miranda was a good wife, she'd give him a baby. Miranda shot back 'No way – not after losing all this weight…

"Miranda tore into Blake, calling him a 'stupid idiot' for thinking that she'd willingly let herself balloon back up after just getting into amazing shape," said the source. "Then she dropped another bombshell. Miranda told Blake that she wouldn't even consider bringing a baby into their lives unless Blake goes to rehab to tackle his drinking problem."
[From The National Enquirer, print edition, January 4, 2014]
Blake tweeted the following in response to the cover, not really denying much, but mocking the rumors in general.


Radar points out that Blake and Miranda were spotted together in Charlotte at one of Blake's concerts. They point us to this fan picture of the two of them looking happy.
This is literally perfection of Blake and Miranda #socute pic.twitter.com/3XyIo7HoAH

— j's in my name (@_jessnelson) December 28, 2013
So are they having trouble or not? Signs point to yes for me. I mean they admit they don't see each other much and they've both admitted, on the record, that things are rocky. But it's a good sign for them that they're fighting back against the rumors.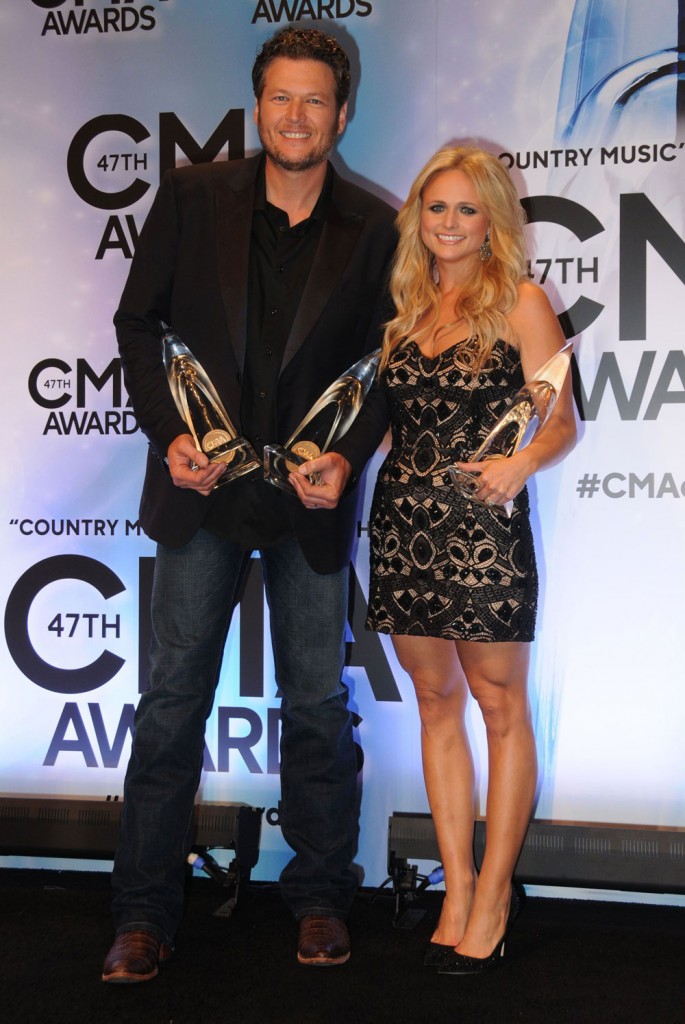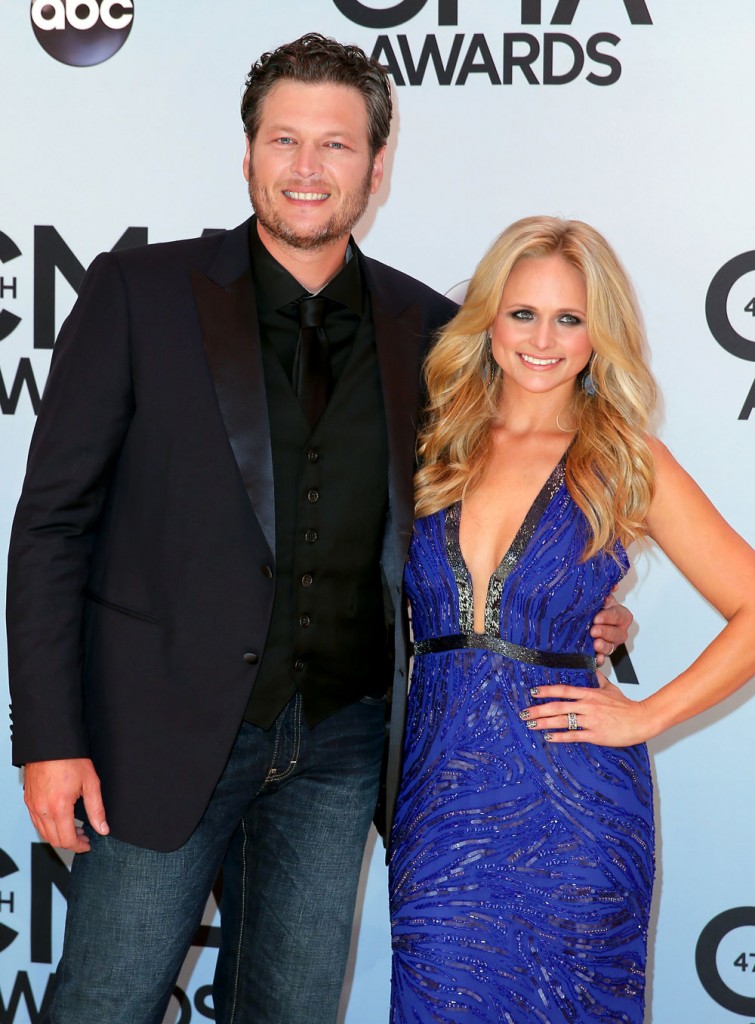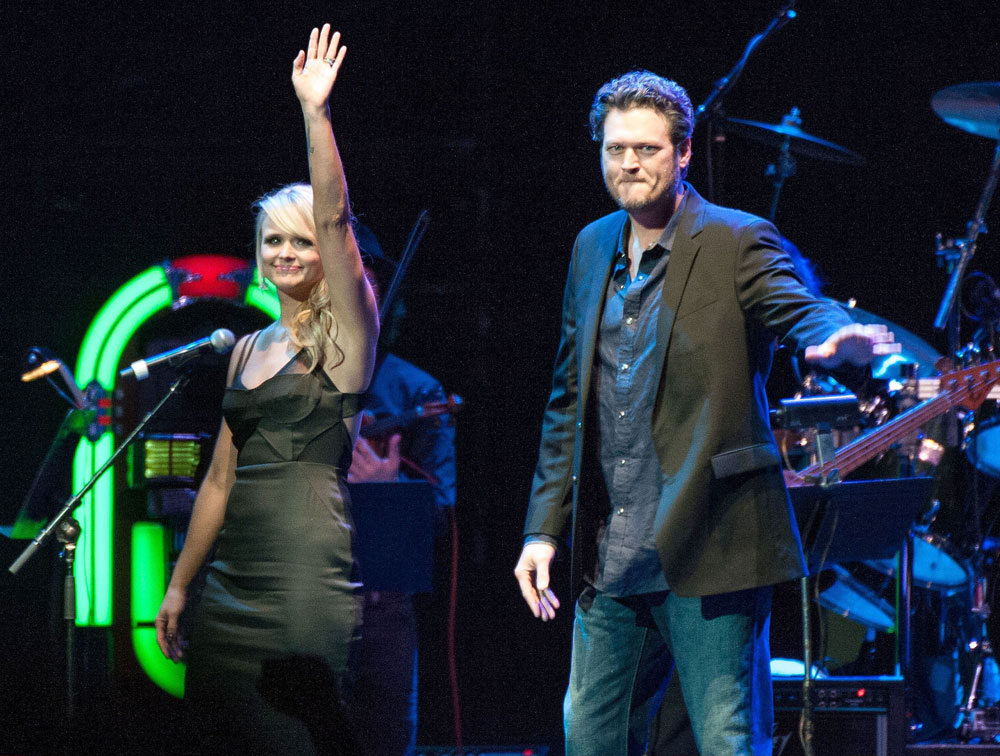 Photo credit: WENN.com and FameFlynet