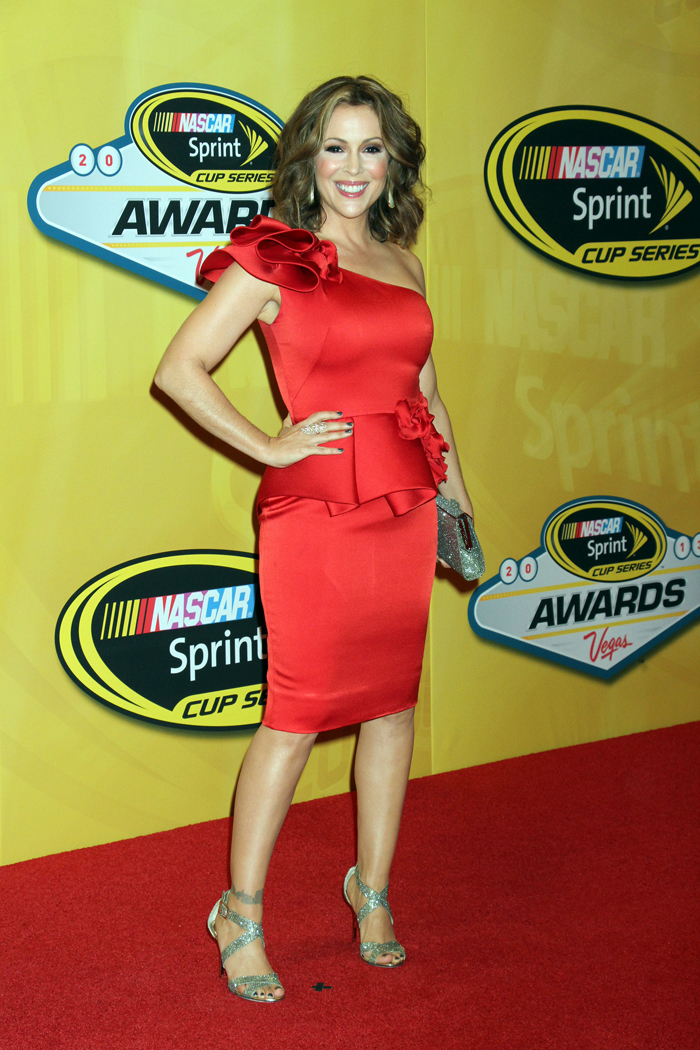 As I've mentioned before, Alyssa Milano was a total girl crush for me during my tween years (and a lot longer than that). I totally wanted to be Alyssa on the pages of Bop! magazine, and I was so jealous that she was BFF with Corey Haim. He used to be so dreamy. Shush. You know it's true, girl.
Alyssa's not the most diverse actress, but she has managed to carve out a lifelong career in television. Not too shabby for a former child star, right? She also does occasional public appearances including the Nascar awards ceremony photographed here in early December. Comedian Jay Mohr (who has very little going on these days in the way of a career) hosted the ceremony, and now he's bashing Alyssa for her … post-baby weight. I don't get it. Alyssa gave birth to son Milo about two years ago, and she looks amazing now. She always looks good no matter what, but Jay Mohr doesn't think so. He's even calling her out in public! What a douche:
Alyssa Milano is a class act when it comes to being the target of a cheap joke.

The gorgeous actress, who at 41 looks better than most women half her age, found herself on the receiving end of a low blow by comic Jay Mohr after the two attended NASCAR's Sprint Cup Series awards ceremony at Wynn Las Vegas on Dec. 6. Mohr had hosted the event, and Milano presented race car driver Jimmie Johnson with his championship award.

Afterward, where Milano was spotted looking stunning in a rose-red, one-shoulder silk dress, Mohr did a radio interview where he called her "Melissa Milano," then made fun of her "gut" and some problems she had while on the air.

"She was one of the presenters. … She's very tiny. In height," he said. "It seems like she had a baby and said, 'I don't really give a s—' … I read it on her gut."

Mohr, who has two kids of his own, one with current wife Nikki Cox, went on to say "Melissa what's-her-name" was very nice but didn't look so great.

"Somebody sat in the director's chair and was not wearing Spanx and I was like, 'Jesus Christ,'" the admitted comedy plagiarist said.

Mohr wrote in his 2004 book Gasping for Airtime that he lifted a joke from New York comic Rick Shapiro and turned it into a Saturday Night Live sketch. NBC later settled with Shapiro.

Who's the Boss star Milano, meanwhile, responded to Mohr's mohr-onic talk with a tweet, writing: "@jaymohr So sorry you felt the need to publicly fat-shame me. Be well and God bless. Please send my love to your beautiful wife."

The actress' Charmed co-star Rose McGowan jumped in, retweeting Milano's tweet last Thursday and adding, "What?! Do I need to kick someone's ass?"
[From NY Daily News]
Geez. Jay Mohr is a complete a-hole! I know he's supposed to be a "comedian," but that remark wasn't funny at all. He was simply being mean, and there's no excuse for saying something this tasteless about a woman's figure. Alyssa handled herself with pure class in response, and I love that Rose McGowan jumped to her defense. If I were Jay's wife, Nikki Cox, he'd be sleeping on the couch forever.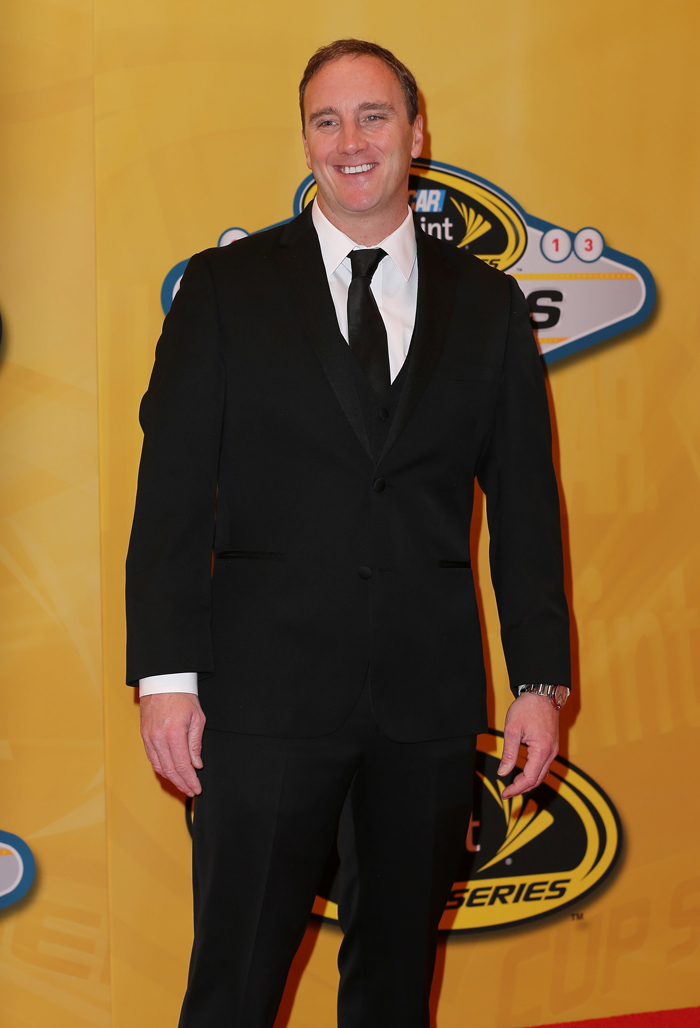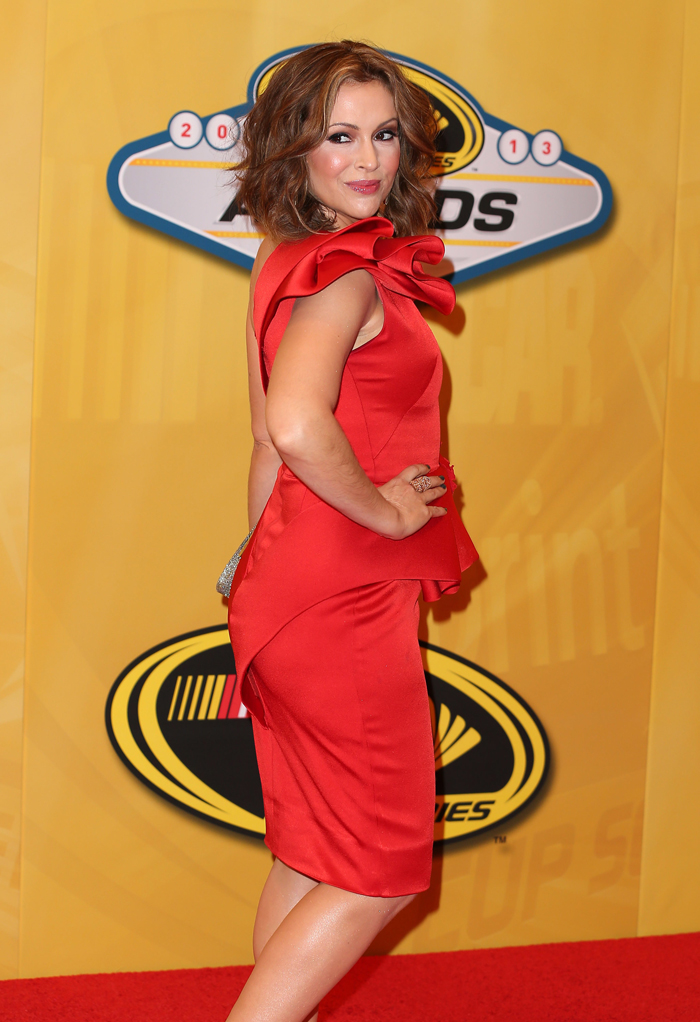 Photos courtesy of WENN