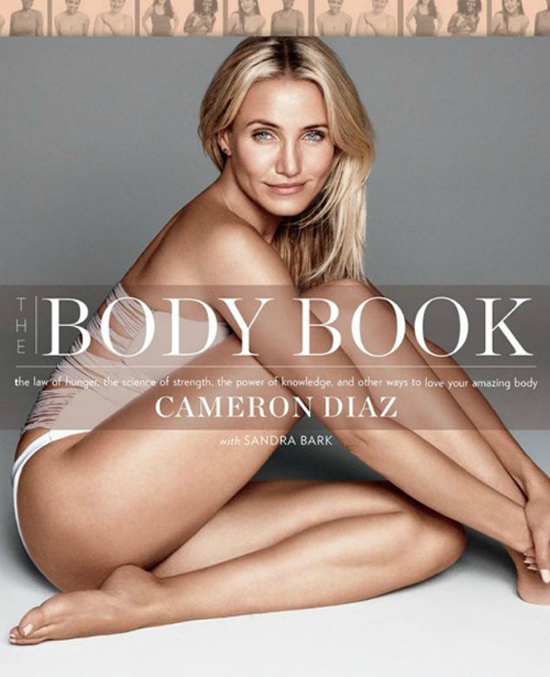 This story kind of blew my mind for a moment, which isn't hard to do this week. Cameron Diaz has already talked about adult acne and gone makeup free to promote The Body Book. Now Cam's talking all about down-there hair as she continues to promote her lifestyle guide which sounds hella cooler than anything Goop could write.
I've lost track of what stories we've covered about celebrities and their preferences for pubic hair. There have been a lot of them. Oh wait. My memory has kicked in, and I think Walton Goggins is perhaps the best example in my opinion. The man waxed rhapsodic about how much he misses pubic hair ("so beautiful, so feminine"). Janeane Garofalo and Daniel Radcliffe are also big fans of pubic hair, and even Goop has admitted to rocking a '70s vibe. Cameron now discusses in great detail why one shouldn't necessarily dare to bare:
Cameron Diaz has never been shy about going below the belt when it comes to discussing personal grooming habits. Earlier this year, she publicly described a friend "who is obsessed with having a 70s bush" during Britain's Graham Norton Show. The mystery friend was widely assumed to be Gwyneth Paltrow, but could Diaz have been talking about herself? The actress-turned-author waxes poetic (no pun intended) in a section of her new health guide The Body Book titled "In Praise of Pubes."

"I hear that there's a big fad these days of young women undergoing laser hair removal on all of their lady bits," Diaz writes. "… Personally, I think permanent laser hair removal sounds like a crazy idea. Forever? I know you may think you'll be wearing the same style of shoes forever and the same style of jeans forever, but you won't. The idea that vaginas are preferable in a hairless state is a pretty recent phenomenon, and all fads change, people."

Then — fair warning — Diaz gets a little graphic. "Pubic hair also serves as a pretty draping that makes it a little mysterious to the one who might be courting your sexiness," Diaz intones. "Pubes keep the goods private, which can entice a lover to come and take a closer look at what you have to offer. Also, let's be honest: just like every other part of your body, your labia major is not immune to gravity. Do you really want a hairless vagina for the rest of your life?"

She continues, "It's a personal decision, but I'm just putting it out there: Consider leaving your vagina fully dressed, ladies. Twenty years from now, you will still want to be presenting it to someone special, and it would be nice to let him or her unwrap it like the gift that it is."
[From Radar Online]
The funny thing isn't what Cameron is talking about but that I can hear her saying these words in my head. I really didn't need to hear her thoughts on "gravity," but she does have a point. Didn't Kim Kardashian remove all of her body hair by laser? She's going to regret that one day. Ugh.
Here's more of Cameron as Miss Hannigan in the Annie remake. She needs to do some pap walks to promote this crazy ass book.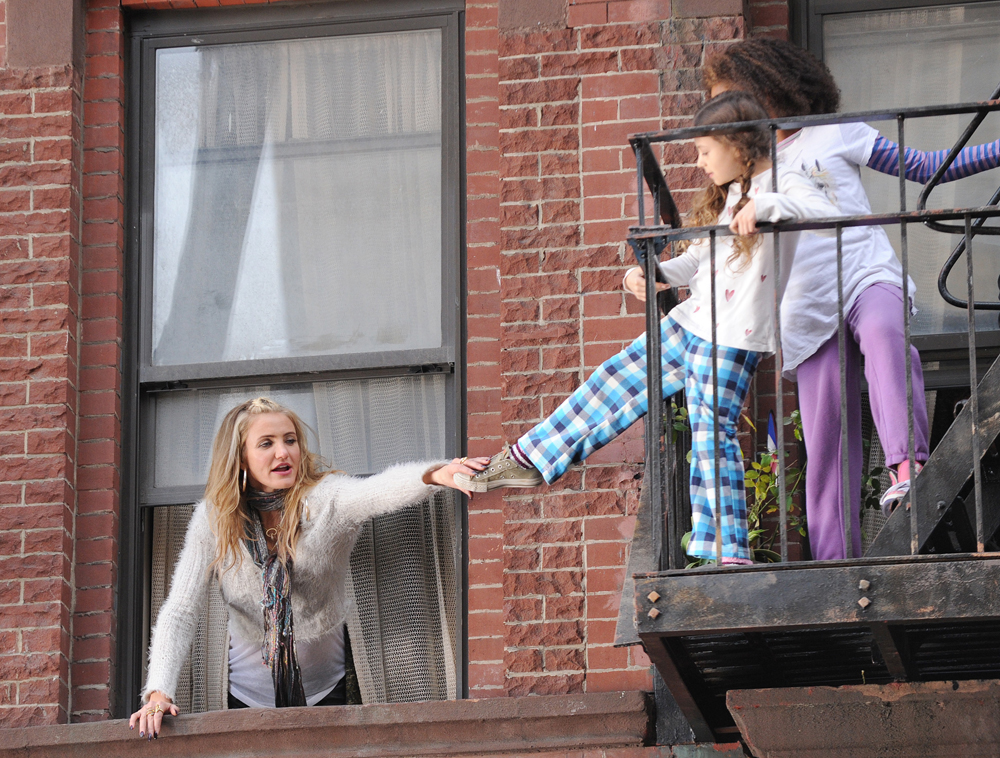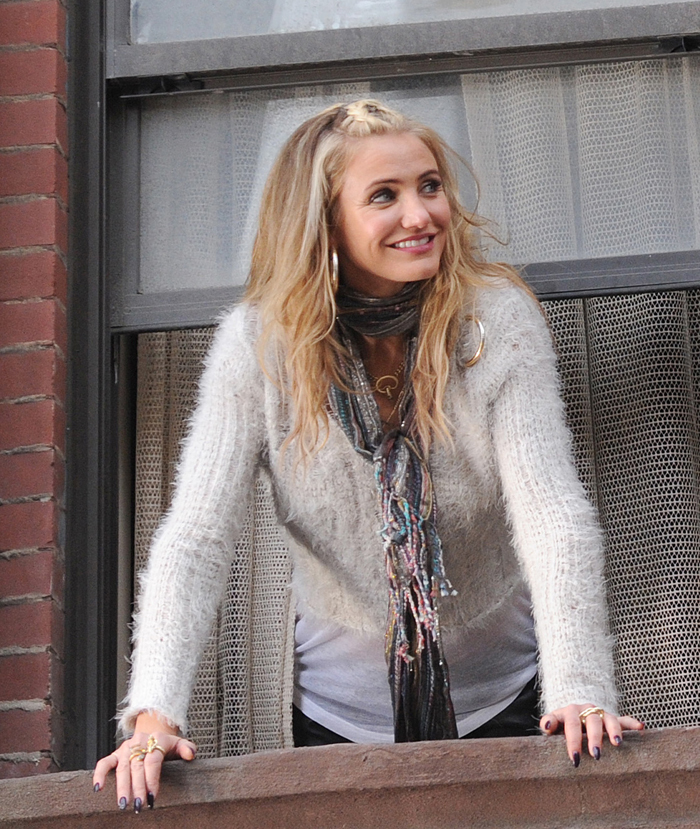 Photos courtesy of HarperCollins, Fame/Flynet & WENN