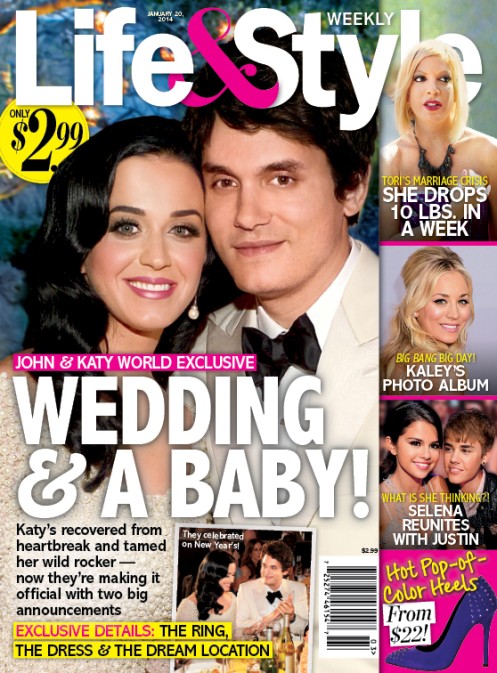 Life & Style is running with a cover story about Katy Perry and John Mayer. I almost want to immediately chalk this up to a slow gossip week, but let's do this anyway. The tabloid says that Katy and John of the suspiciously coupley Vanity Fair portraits are planning a secret wedding. Further … Katy is allegedly pregnant with John's baby. Are you laughing yet? Because this is some funny sh-t.
These two are in heavy rotation phase of their joint single, "Who You Love," which drives me nuts every time I hear it at the gym. Not only is it a ridiculous song, but it unnerves me that John is so blatantly using Katy to revive his own career. If body language means anything at all, John is not really into Katy. She hasn't picked up on that yet, and she's even telling friends how John is about to propose. Now Life & Style is adding their version of events:
Life & Style can reveal that Katy Perry and John Mayer have planned a very special Hawaiian getaway for their friends and family — which has pals believing it could be something more than just a tropical retreat.

"John and Katy flew about 12 of their closest friends to Hawaii," a source close to John reveals to Life & Style. "They wanted it to be very special, so they flew them on a private plane."

Katy and John are so wildly in love, the source says it wouldn't shock those close to the couple if they surprised friends and family with a secret island wedding.

"John says all the time that Katy is going to be his wife," a source tells Life & Style. "He says she just gets him like no one else does." And the feeling is certainly mutual. "I am so madly in love with him," Katy has gushed about John. "He's got a beautiful mind."

The source tells the mag, "John is usually so private so the fact that he flew all his friends in to be with them was very special. John and Katy greeted all of them with huge smiles and hugs and told them she wanted each one of them with her and John in Hawaii and that she loved them all."
[From Life & Style]
Well Katy set herself up for tabloid stories like this. Maybe her team is even dictating the part about John saying he wants Katy to be his wife. She is most definitely not pregnant. Katy is preparing to embark on her Prismatic world tour in May. Plus I doubt she's ready for kids in general. Remember how (in her Part of Me documentary) she told Russell Brand, "Babies can't have babies, and I'm a baby"? Katy may be crazy about John, but a baby is not in the forecast.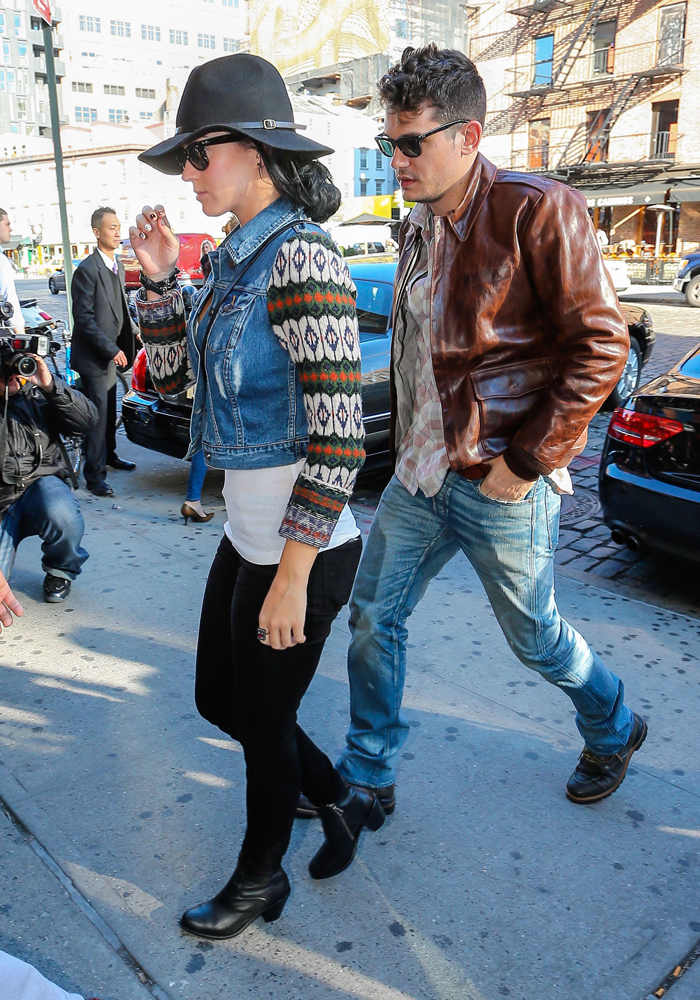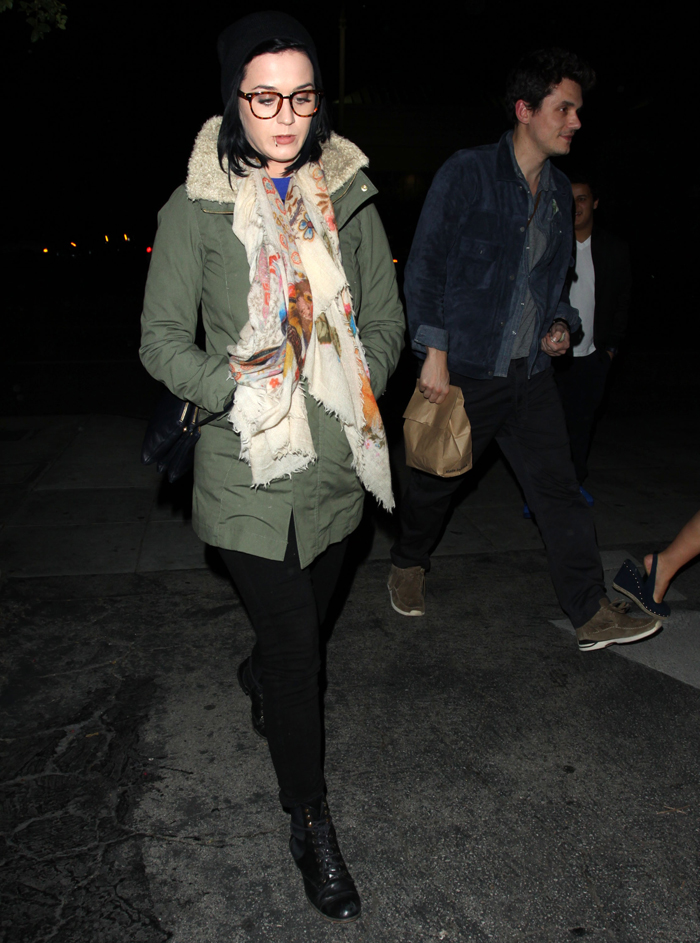 Photos courtesy of Fame/Flynet & Life & Style