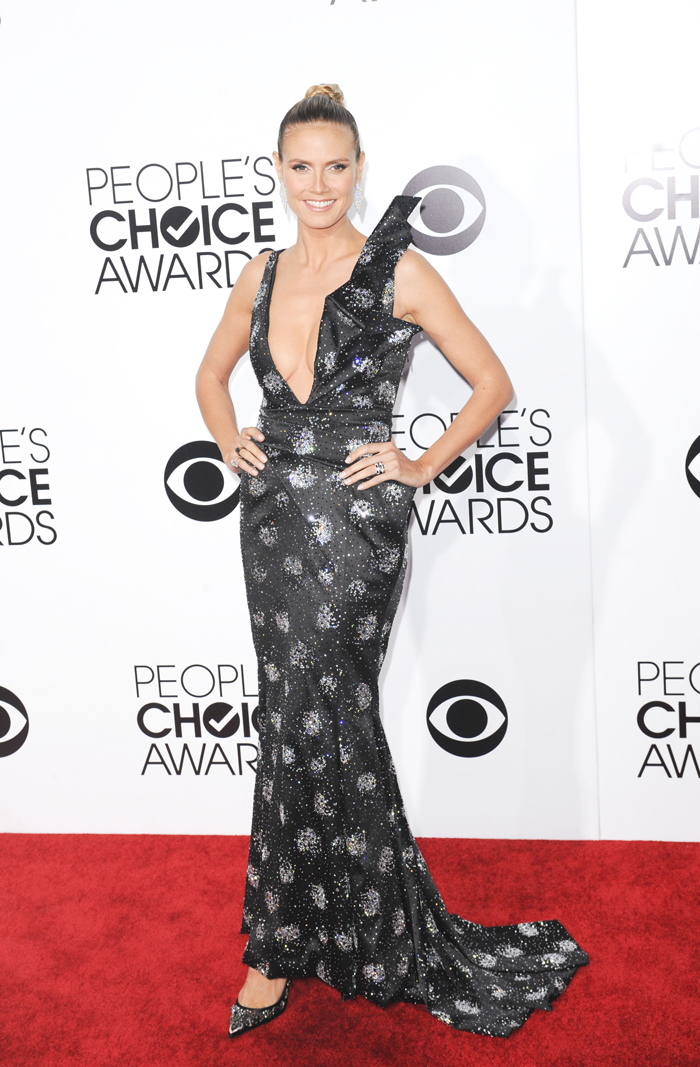 With nearly every awards show, I wait to see what gawd-awful confection Heidi Klum will wear. Surprise! She actually fared pretty well (for Heidi) in a Giorgio Armani gown. Leave it to Heidi to wear a full-on gown to a relatively minor awards show. All eyes must be on her. The sad part is that Heidi wore the best dress of this bunch. It's all downhill from here, folks.
Heidi chose a gown with a dramatic plunging neckline, and her body does look great. I especially think the dress looks cool from a back and view (and away from the harsh white background of this red carpet). Heidi accessorized with ginormous bejeweled Lorraine Schwartz earrings and Louboutin pumps. Her hair is probably what I like best out of her own ensemble. The hybrid braid/twist is just right for this dress. I'm just not sure this dress is right for the event. Oh well, it's Heidi. She can't do simple.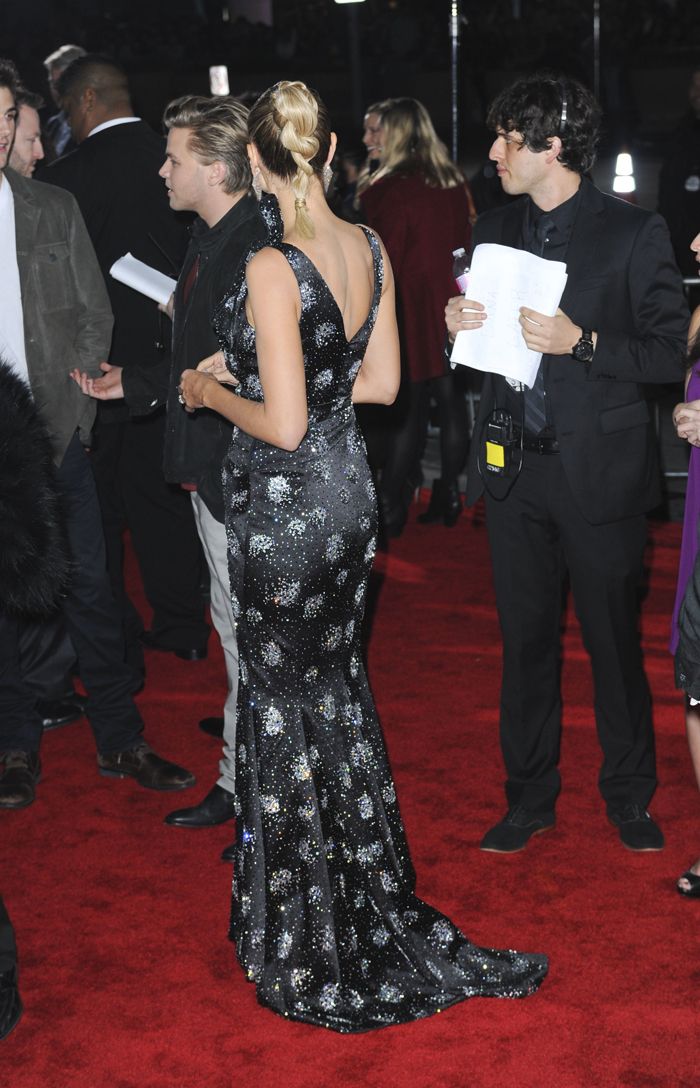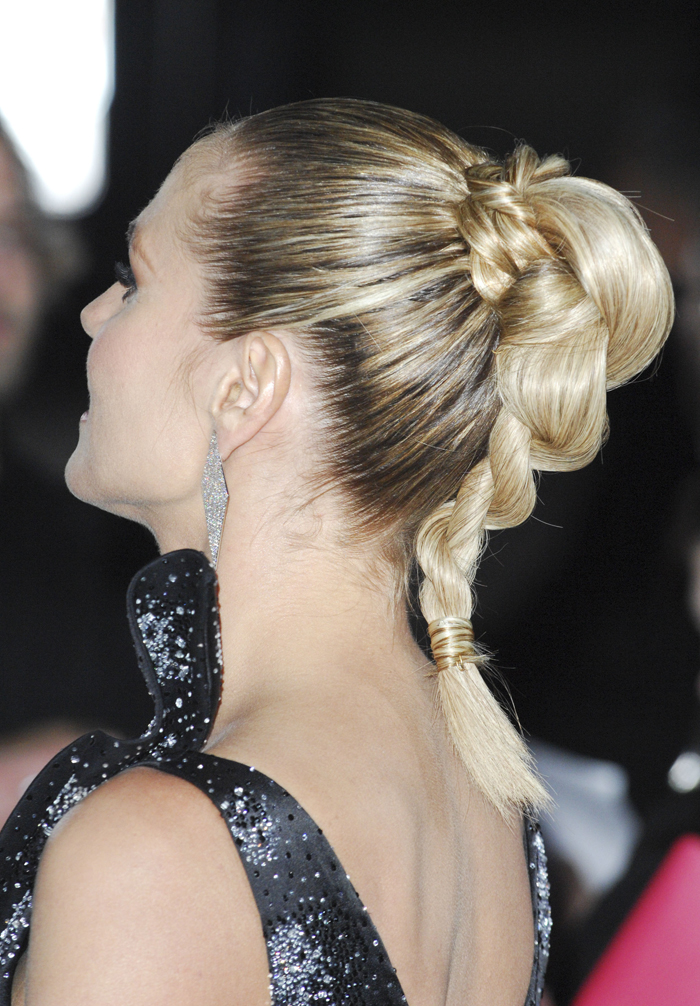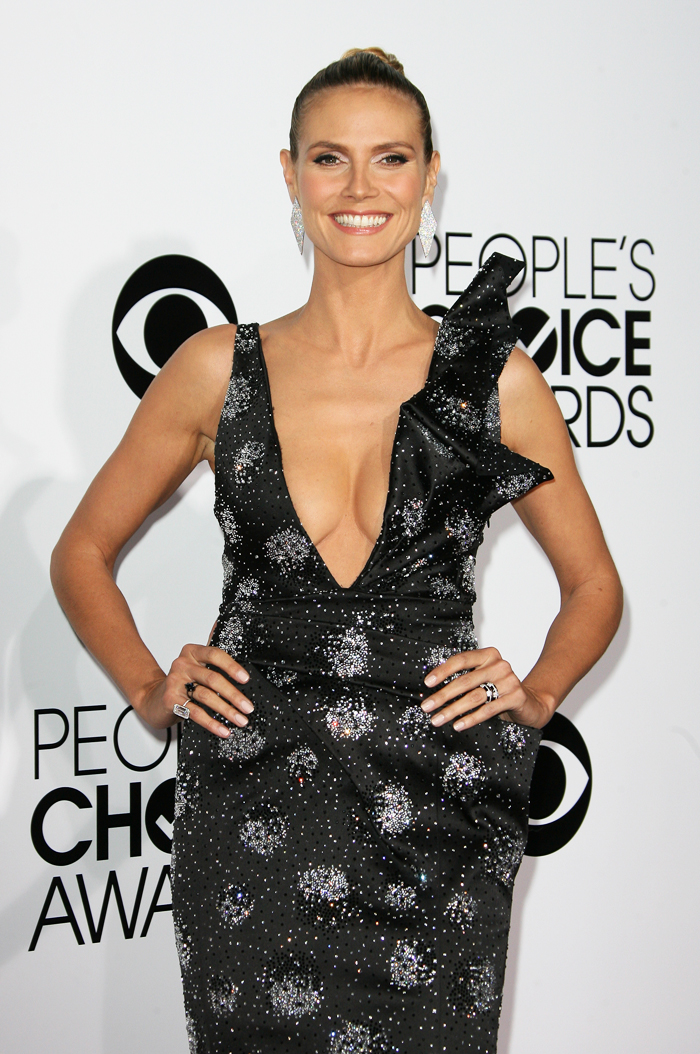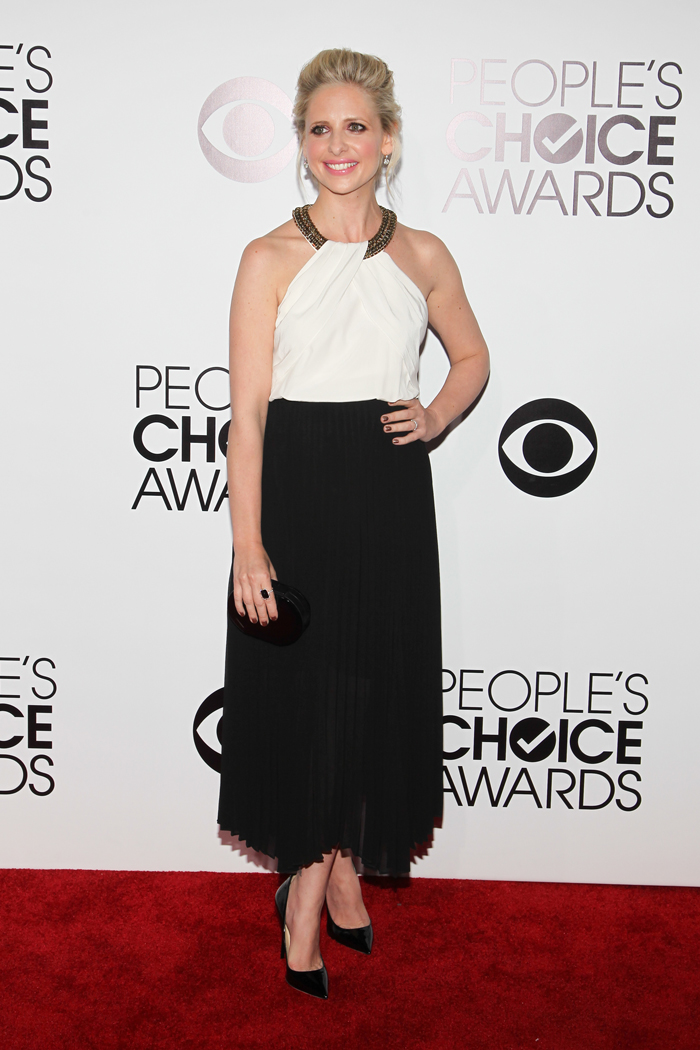 Sarah Michelle Gellar's dress isn't that awful really, but it is boring. Sarah Michelle won the Favorite Actress in a New TV Series award for her role in The Crazy Ones. For her big moment, she wore an understated Sachin + Babi dress in black and white. The dress is lovely but hung on SMG's body. Perhaps a little more tailoring would have helped, or maybe the dress was supposed to be loose. Whatever the case, Sarah could have brought a little more fun and drama to the red carpet. Those smokey eyes tell the tale of what could have been.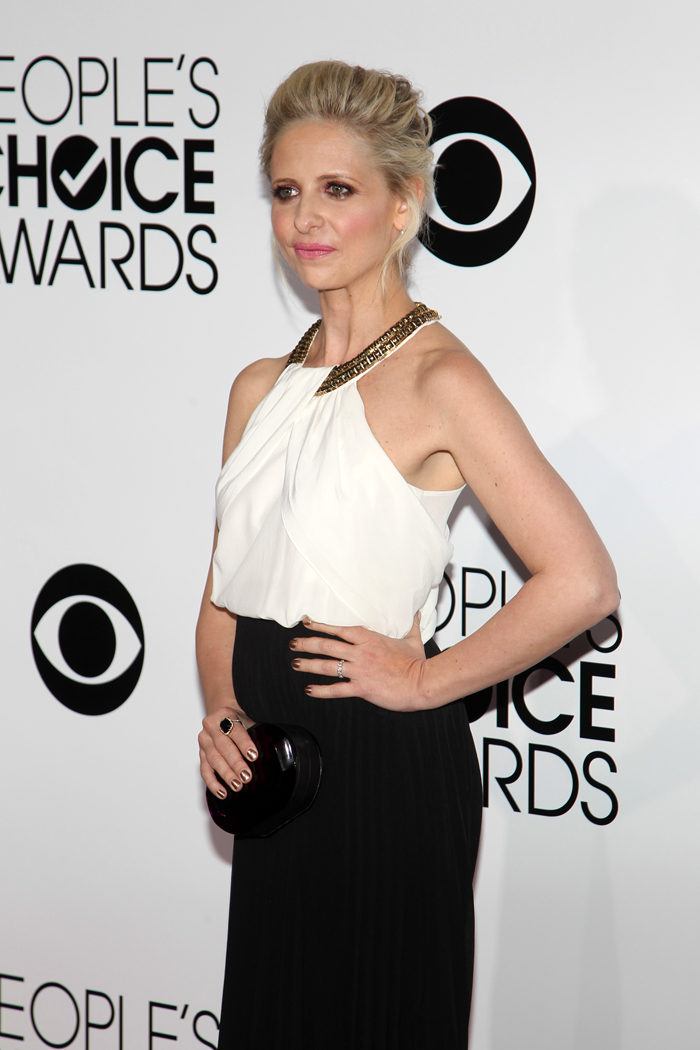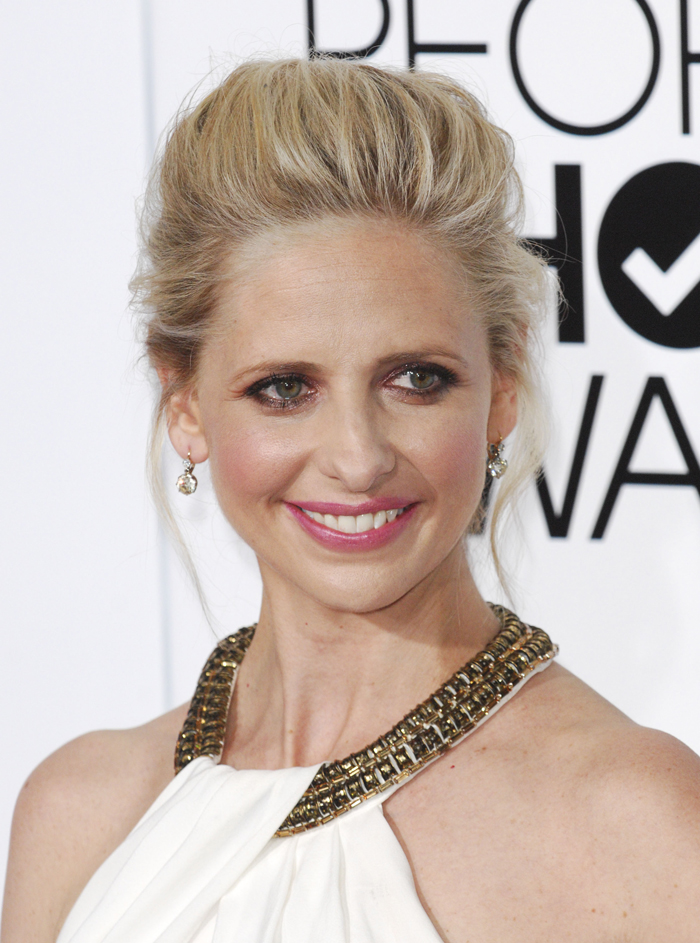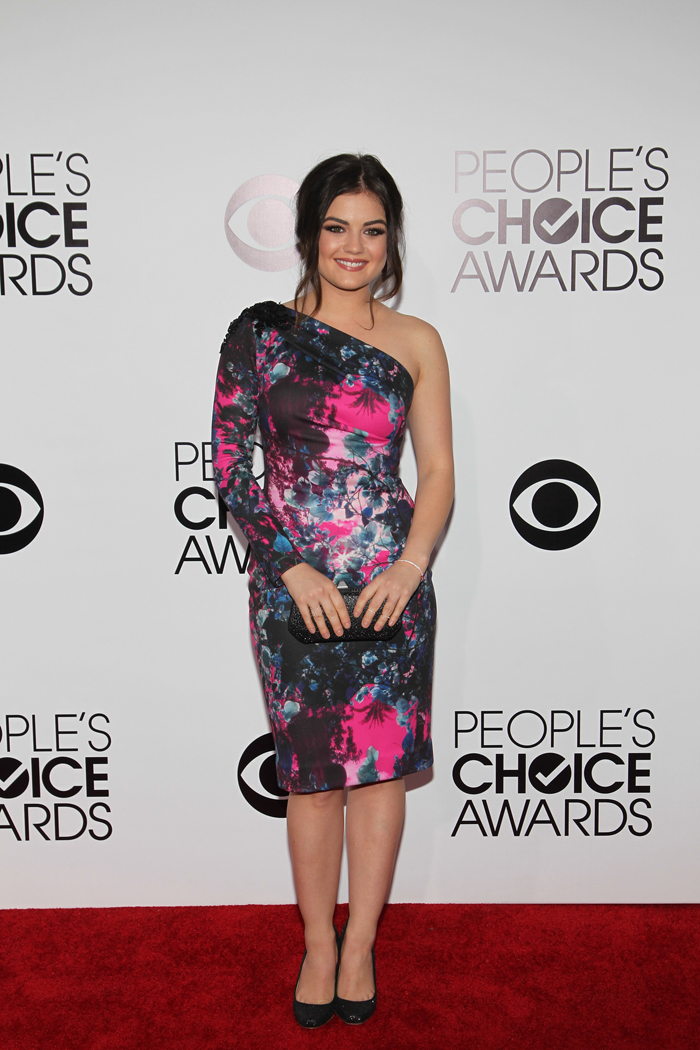 Lucy Hale's Gabriela Cadena dress is actually interesting from a close-up view. The abstract, exploding-flower print is quite pretty. From a distance though, Lucy looks like a bunch of street taggers covered her in spray paint. That's not a terrible thing if one is going for a dramatic look, but the ordinary black pumps ruin that vibe. Shiny silver shoes would have been better. Lucy scored well in the hair and makeup department.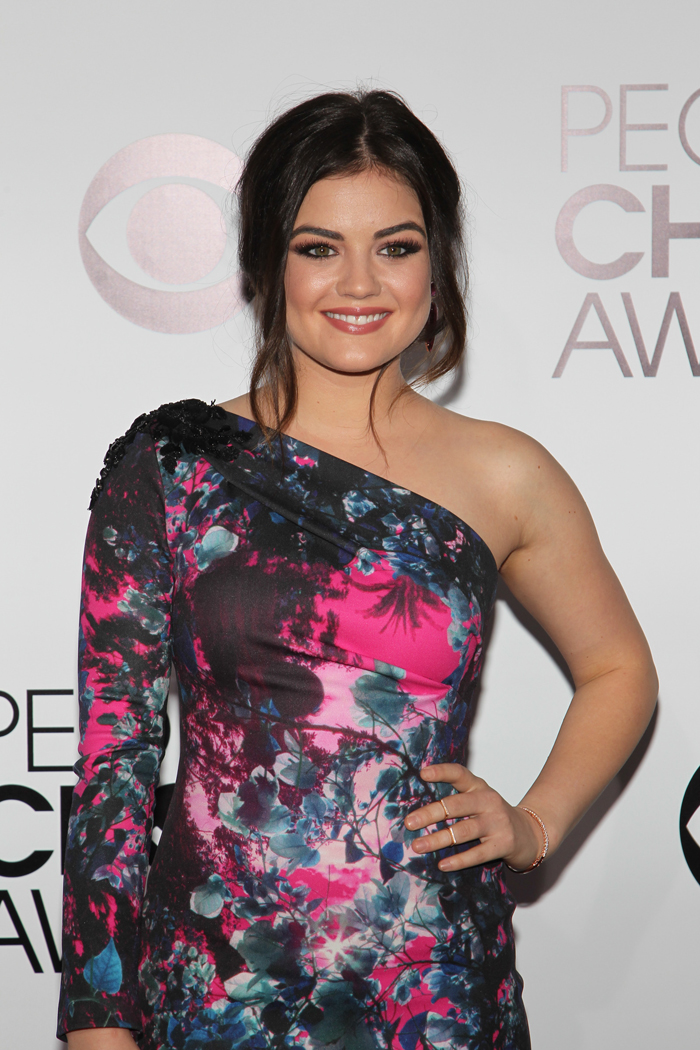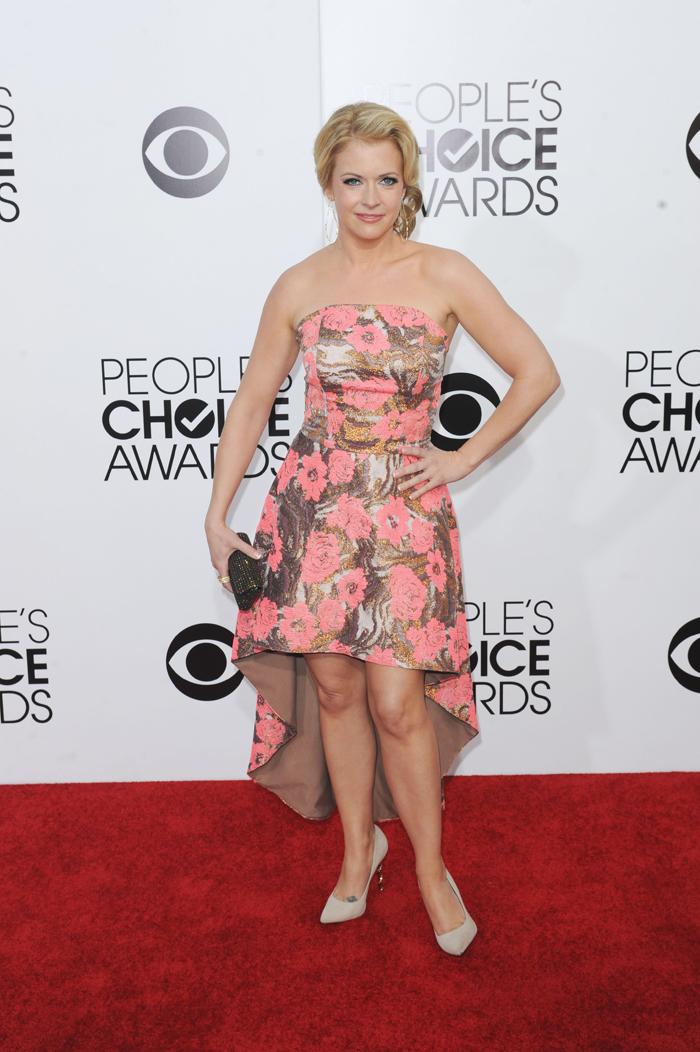 Melissa Joan Hart may have believed she was attending the Country Music Awards. Mel wore a shiny pink-and-gold strapless mullet frock. This dress is so dated and actually would have fit right in during Mel's 1990s heyday. Her clutch is Oroton. Melissa also went too matchy matchy with the makeup, which is the same shade of pink as seen on the flowers of her dress. This look is way too girly.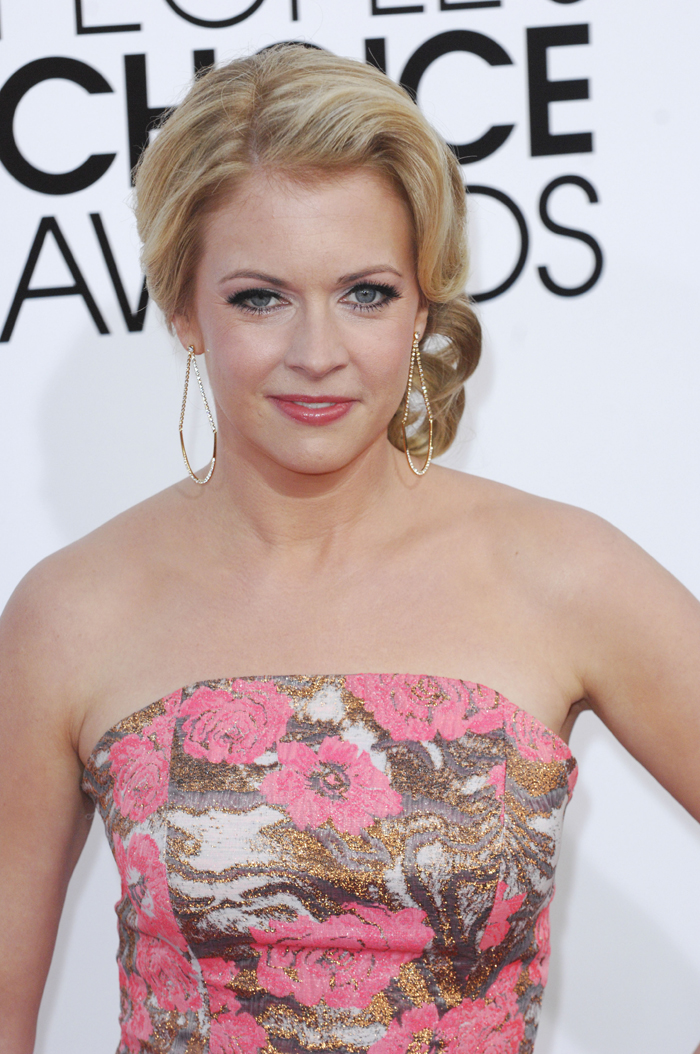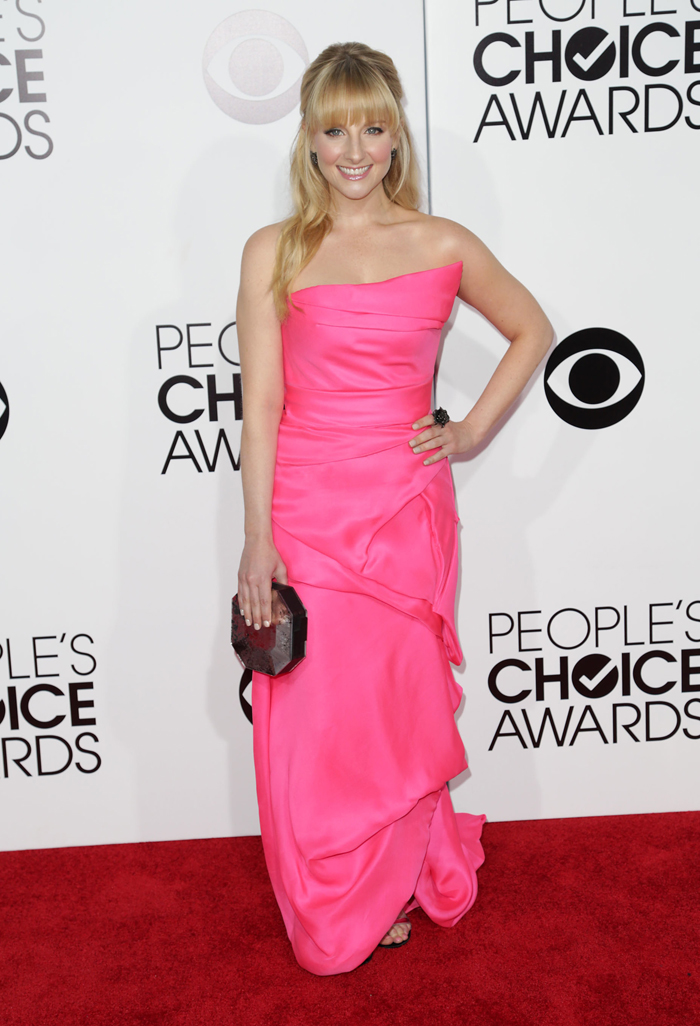 Melissa Rauch (Big Bang Theory) decided she was going big or going home in this hot pink strapless Rubin Singer gown. This is almost a strapless fancy toga because of the "wrapped" effect. Oh well, you can't say she didn't try. The hair is a little bit lazy though. Maybe an updo would have helped? Nah.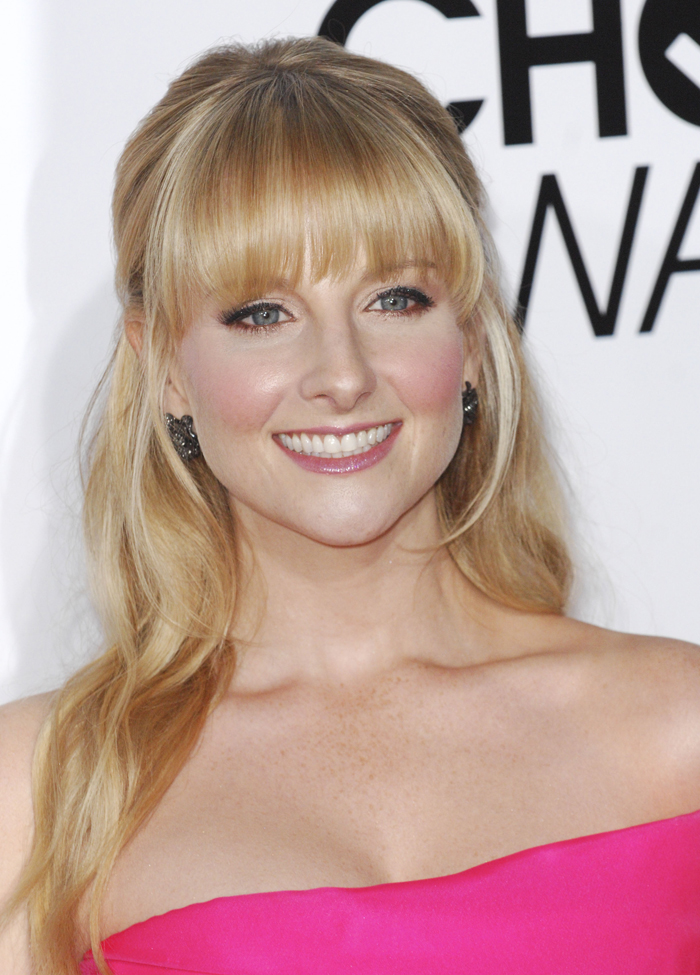 Photos courtesy of WENN