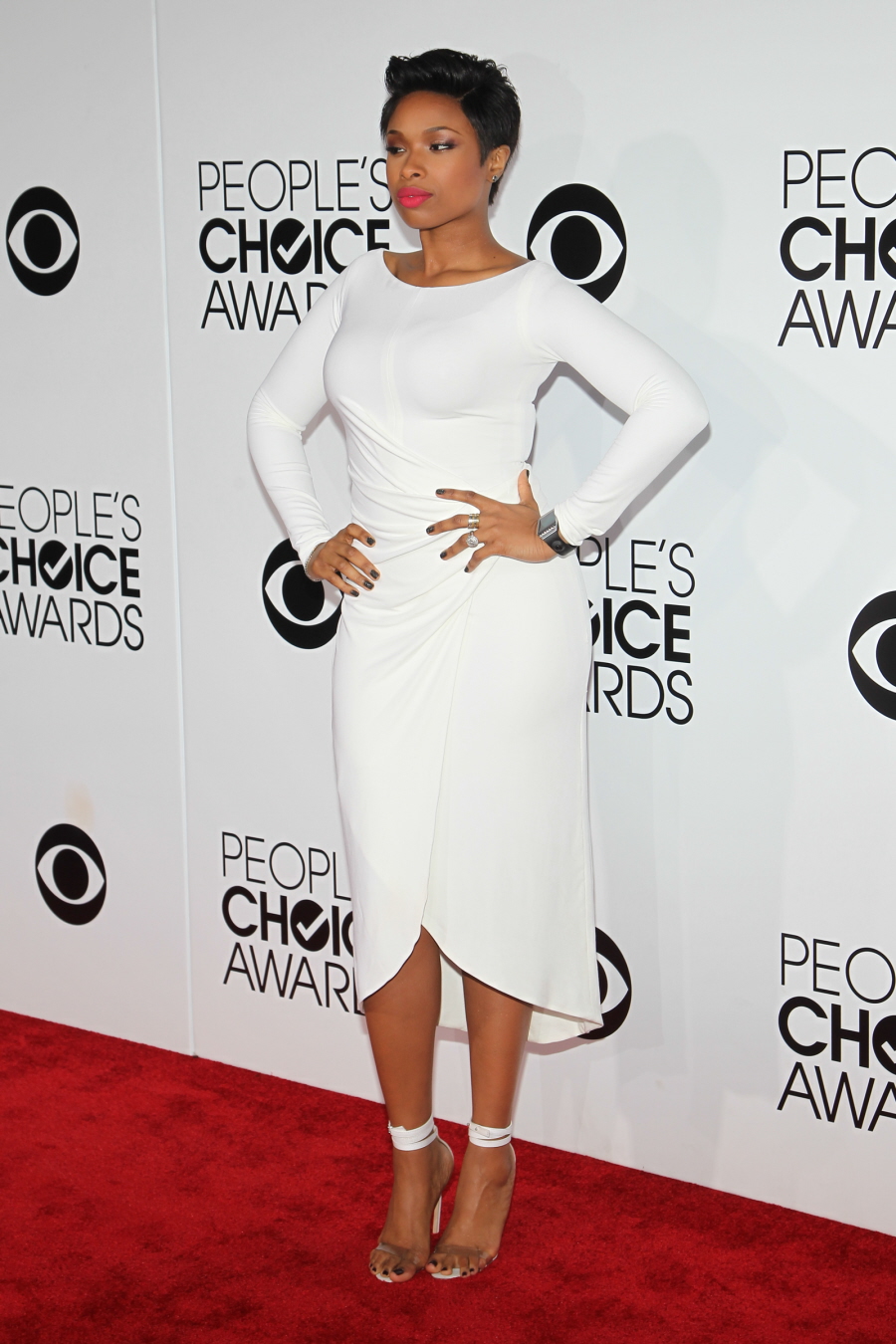 Jennifer Hudson won the People's Choice humanitarian work last night. Her speech, which I've included below, was a touching testimony to her faith and her work with children. But let's talk about the superficial stuff because that's who we are, right? J-Hud wore this sleek Kaufmanfranco dress which fits her beautifully. The bright pink lipstick was a bold choice, but I like it. Her hair has grown out enough and it's so much better these days. All in all, I have to say that J-Hud is probably my choice for Best Dressed Lady of the People's Choice. (PS… I definitely think she had a boob job too, look how high they are now.)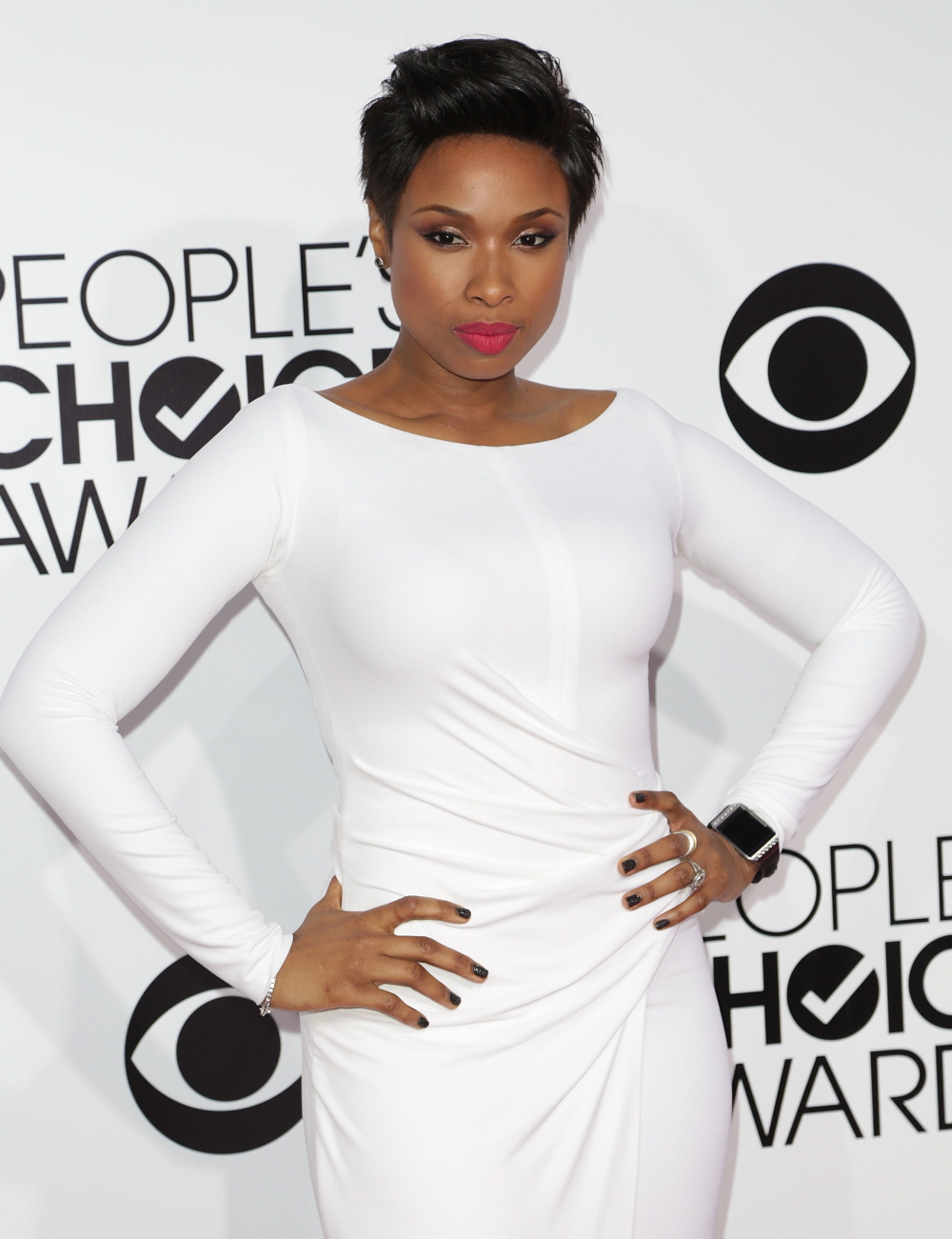 Jessica Alba goes to the opening of an envelope – awards shows just invite her present because they know she'll show up and look pretty. Alba wore this white Jason Wu, which is really pretty, albeit a bit too tight in the bust. The Wu dress is also giving me some Herve Leger vibes, which isn't great.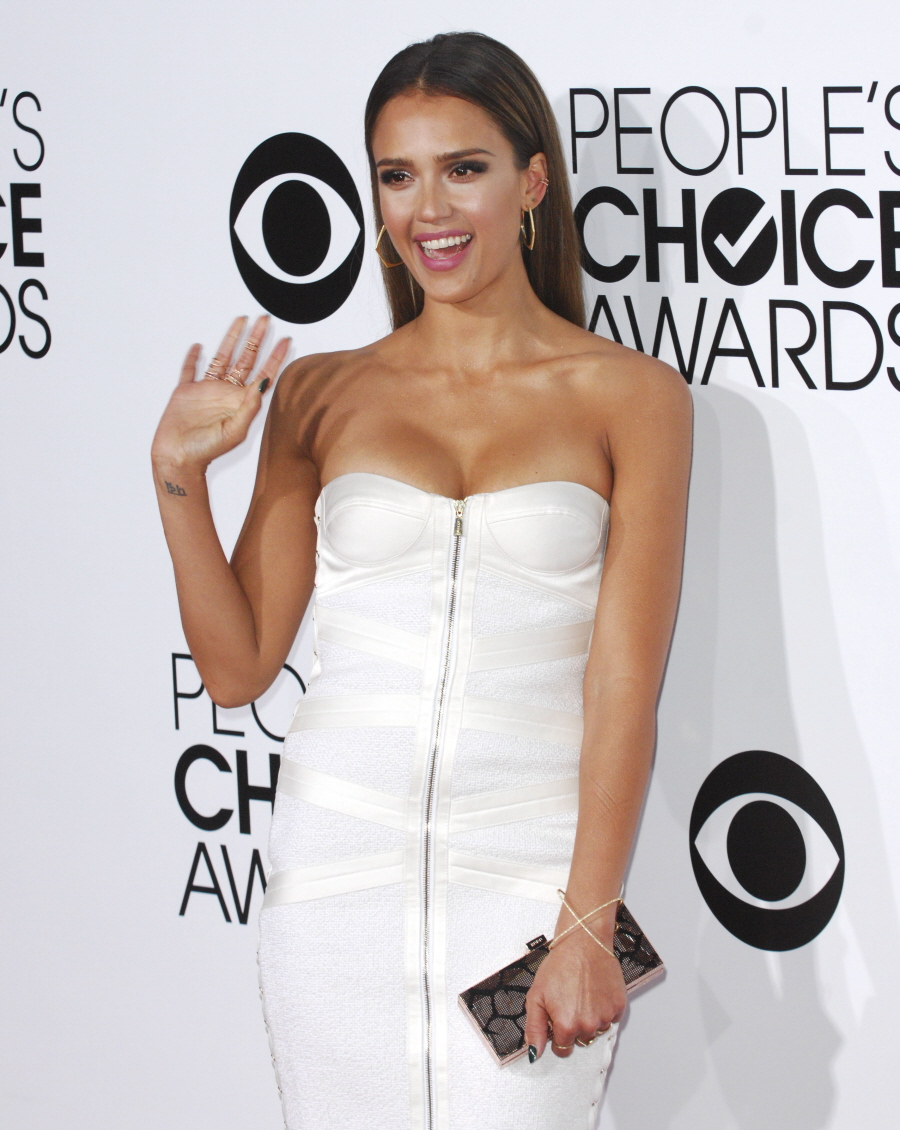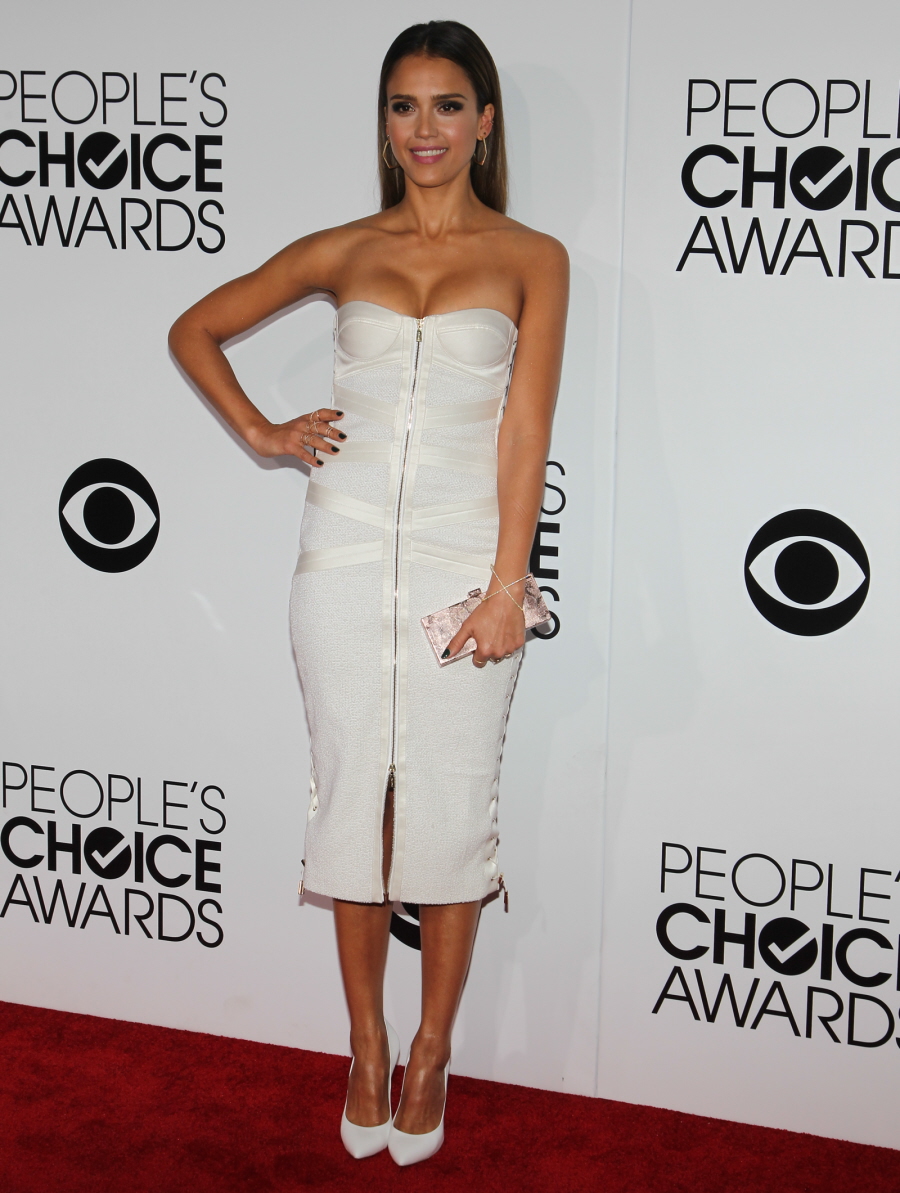 Holy crap, Naya Rivera has completely remade herself into Jennifer Lopez!! YIKES. I swear, in the thumbnails of these photos, I really thought it was J.Lo. But it's just Naya, who has lost weight, had some work done on her face and discovered the joys of colorblocking. The dress is Michael Kors. I don't hate it, but it would have been cuter without the mullet.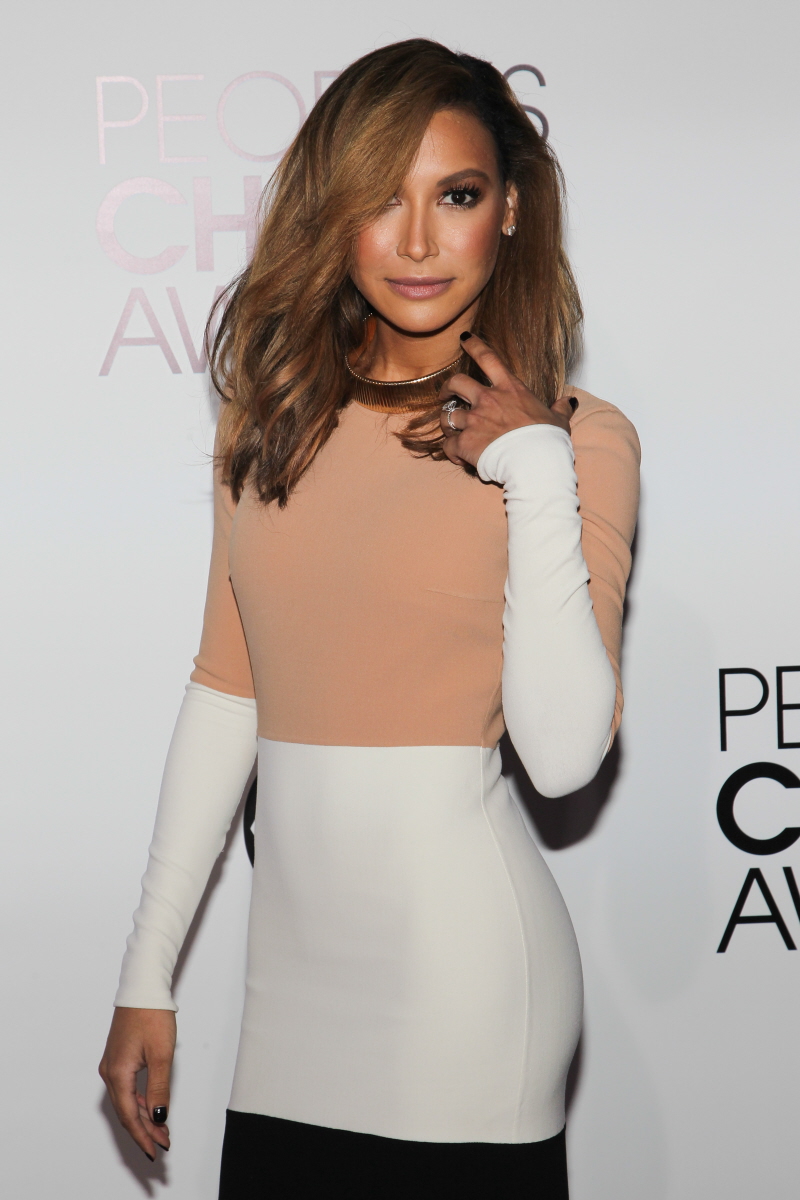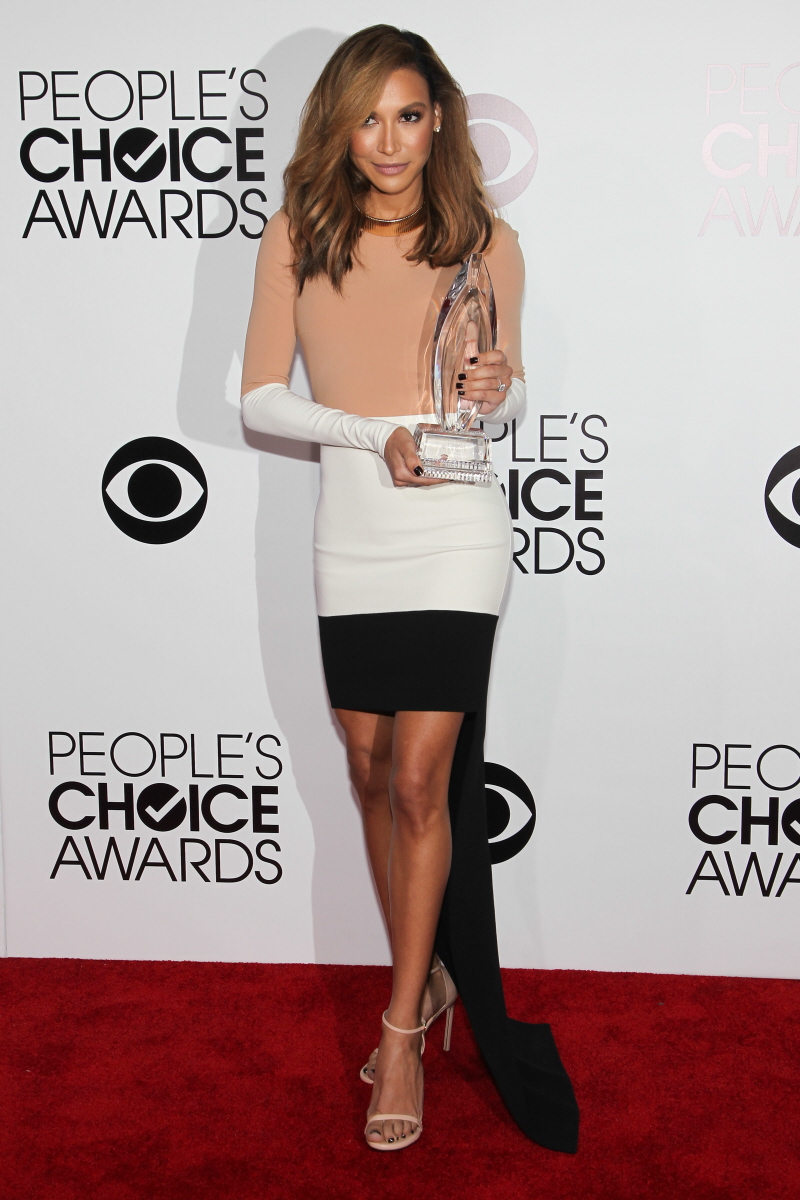 Queen Latifah in a simple black Angela Dean dress. Flattering, conservative, pretty. Her styling takes a simple look to the next level though – Latifah looks gorgeous.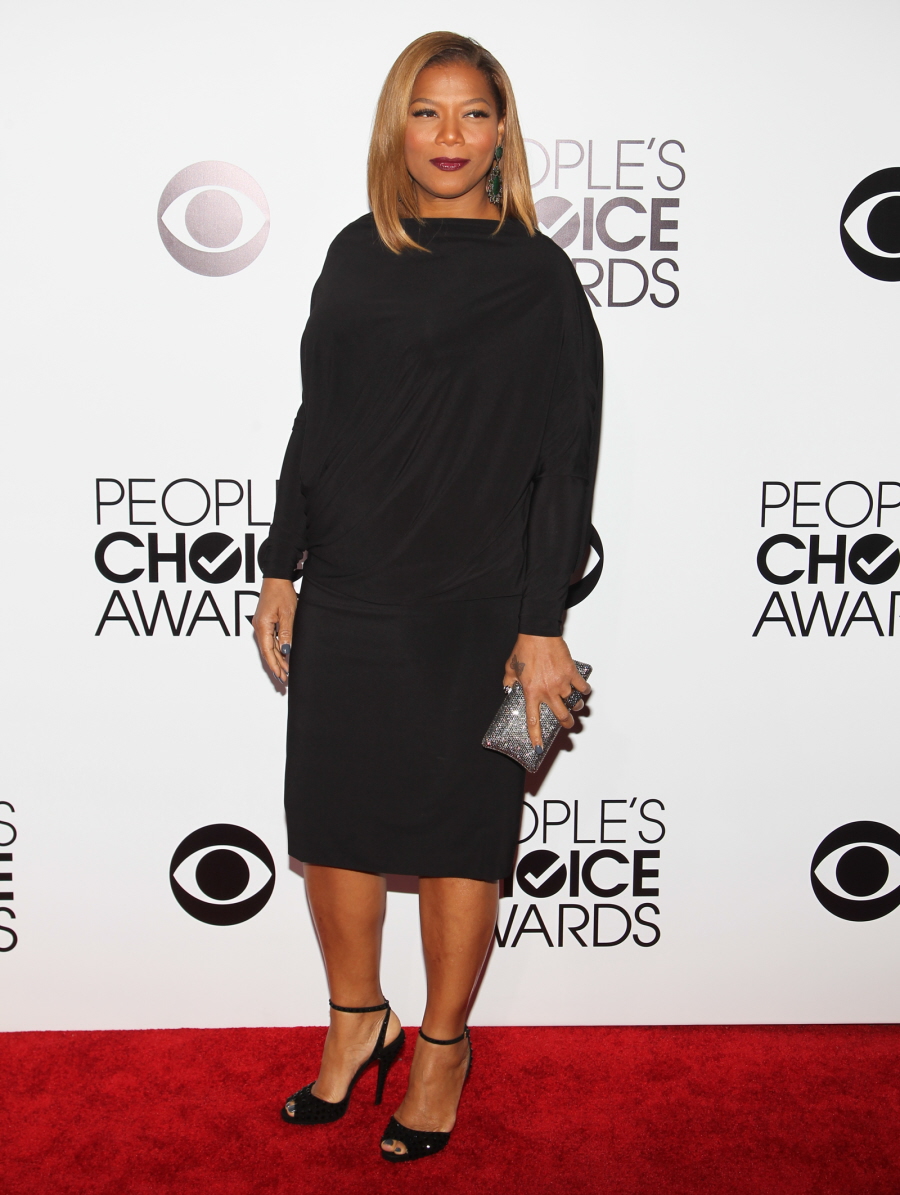 Emily Deschanel in Max Azria. I hate this dress. But I usually hate her dresses. Emily is so pretty, but her style sucks.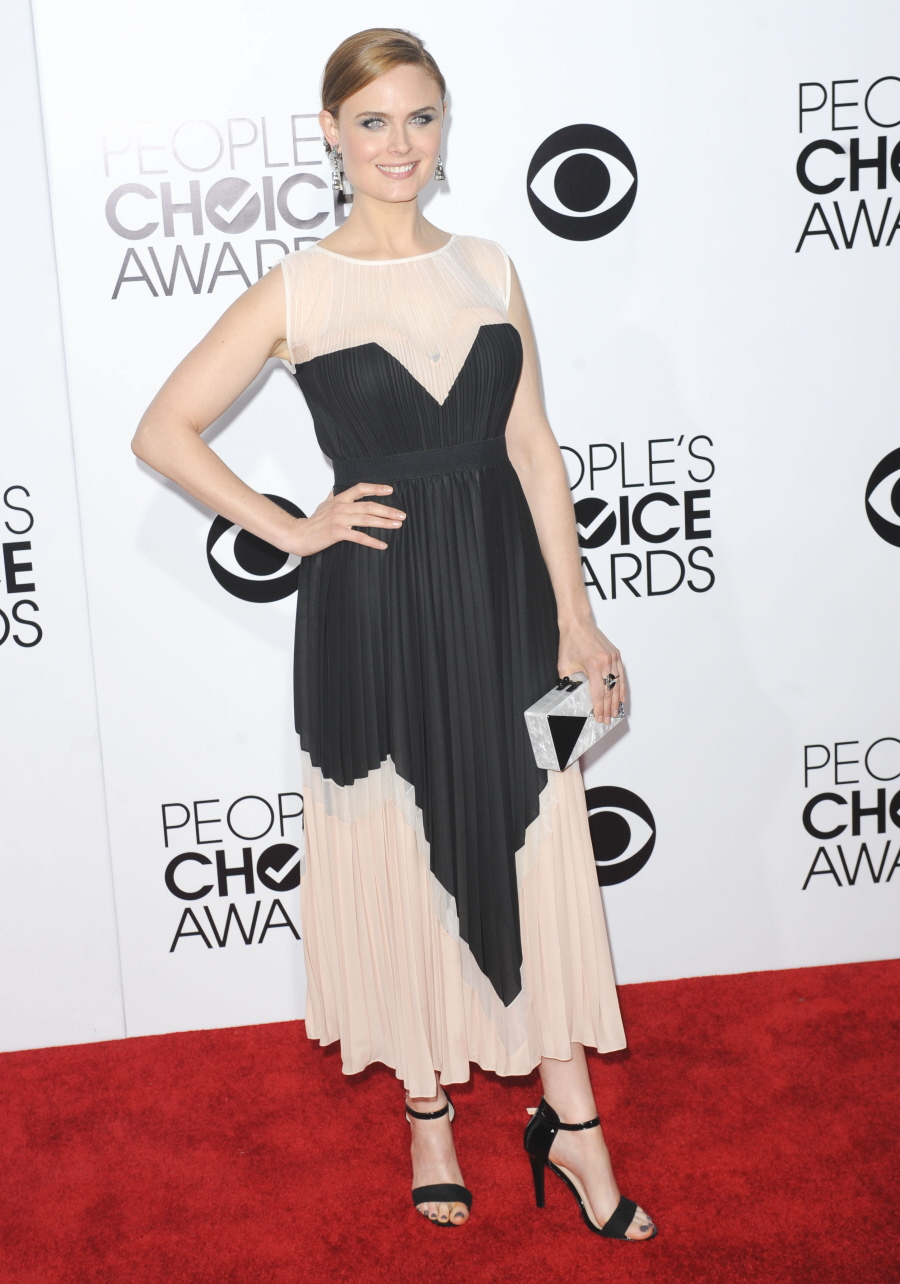 Photos courtesy of WENN.