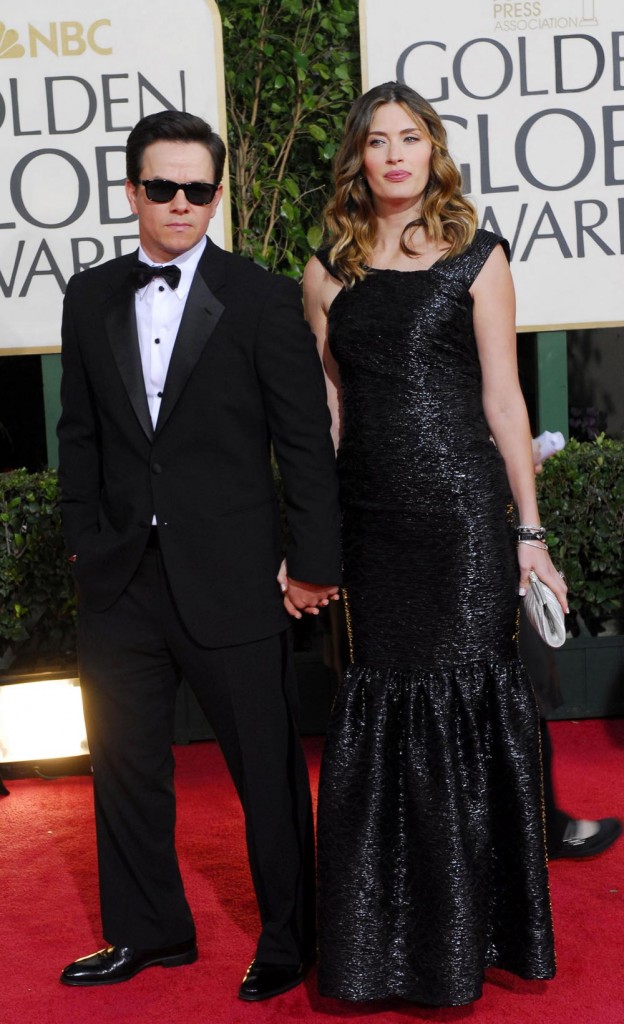 Mark Wahlberg is finally going to make an honest woman out of Rhea Durham, after making her jump through hoops for years. Mark and Rhea have been together for more than six years, this woman has given birth to three of Wahlberg's children, and he's made her (allegedly) sign away any financial interests in a really strict pre-nup.
Mark is talking to People Magazine about how he's all about the traditional Catholic wedding. Not that I'm some sort of Catholic doctrine scholar, but getting married after having three children out of wedlock doesn't scream "tradition" to me. No judgment! Whatever makes Rhea happy, she's waited for him long enough.
Mark Wahlberg and longtime girlfriend Rhea Durham tie the knot in Southern California, don't expect his entourage to be in attendance.

"If we do it here [in L.A.], it'll probably just be us and the kids," Wahlberg, 37, told reporters at Monday's Callaway Golf Foundation Challenge at the Riviera Country Club in Pacific Palisades, Calif., benefiting the Entertainment Industry Foundation's cancer research programs.

"If we do it in Boston, I would say there'd be a lot more family members, so there'll be some fighting," he joked.

Walberg and Durham, who have three children – Ella Rae, 5, Michael, 2, and 4-month-old Brendan Joseph – haven't finalized all the wedding details, but the actor says it will most likely happen in August and will "definitely [be] in a Catholic church."

And even with some sibling rivalry in the Wahlberg household, the Entourage executive producer says the family's newest addition, Brendan Joseph, is doing well and is "well behaved."

"He doesn't go crazy like the other little ones," he explained. "They love him. Everybody wants mommy's attention but they love him."
From People Magazine
My heart melts a little when Mark talks about his kids. I really do adore him as an actor, but I'd be willing to bet he's a douche in his private life, the kind of guy who thinks he's God's gift to women. "Meh" to all of that, but congratulations to the happy couple. I hope this time Rhea actually gets him down the aisle.
Mark Wahlberg and Rhea Durham are shown at the Golden Globes on 1/11/09 and out Christmas shopping with their kids on 12/22/08. Credit: WENN