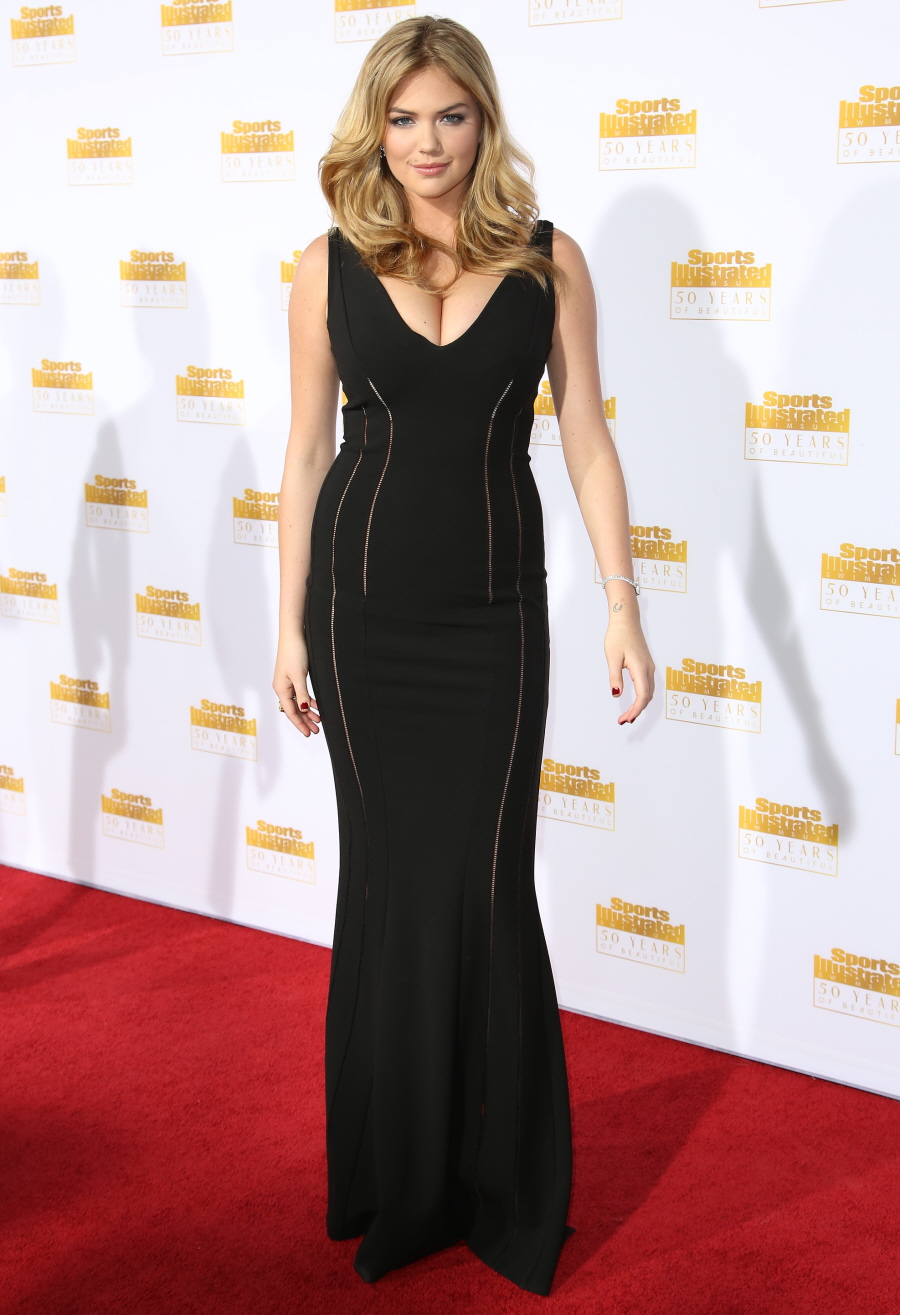 Call me crazy, but I'm enjoying the hell out of these photos. The event: the 50th Anniversary celebration for the Sports Illustrated Swimsuit Issue. Old and young Swimsuit Issue cover girls came out to celebrate, and it's like a who's who of mainstream models from the past three decades, give or take some nips, tucks and Botox. Some wannabes were also in attendance (Ireland Baldwin!) too. I'm starting with Kate Upton and her two-year cover reign. I'm kind of wondering if Kate isn't going to get her third SI cover this year, right? As for how she looked at this event… the dress is too tight in the bust (it's giving her uniboob), but her styling is the best I've ever seen from her.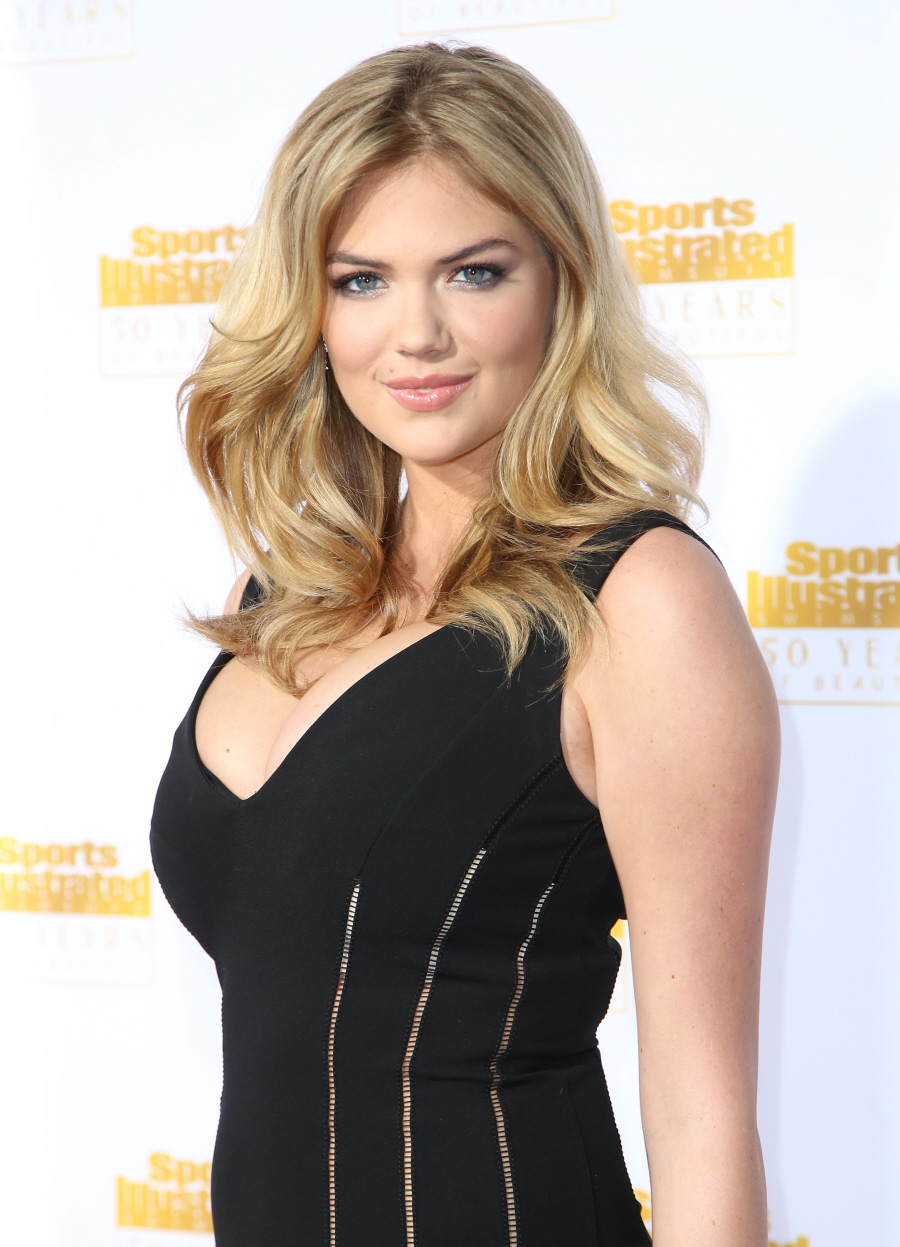 Kathy Ireland looks like a game-show hostess. But maybe she always had that sort of look, right?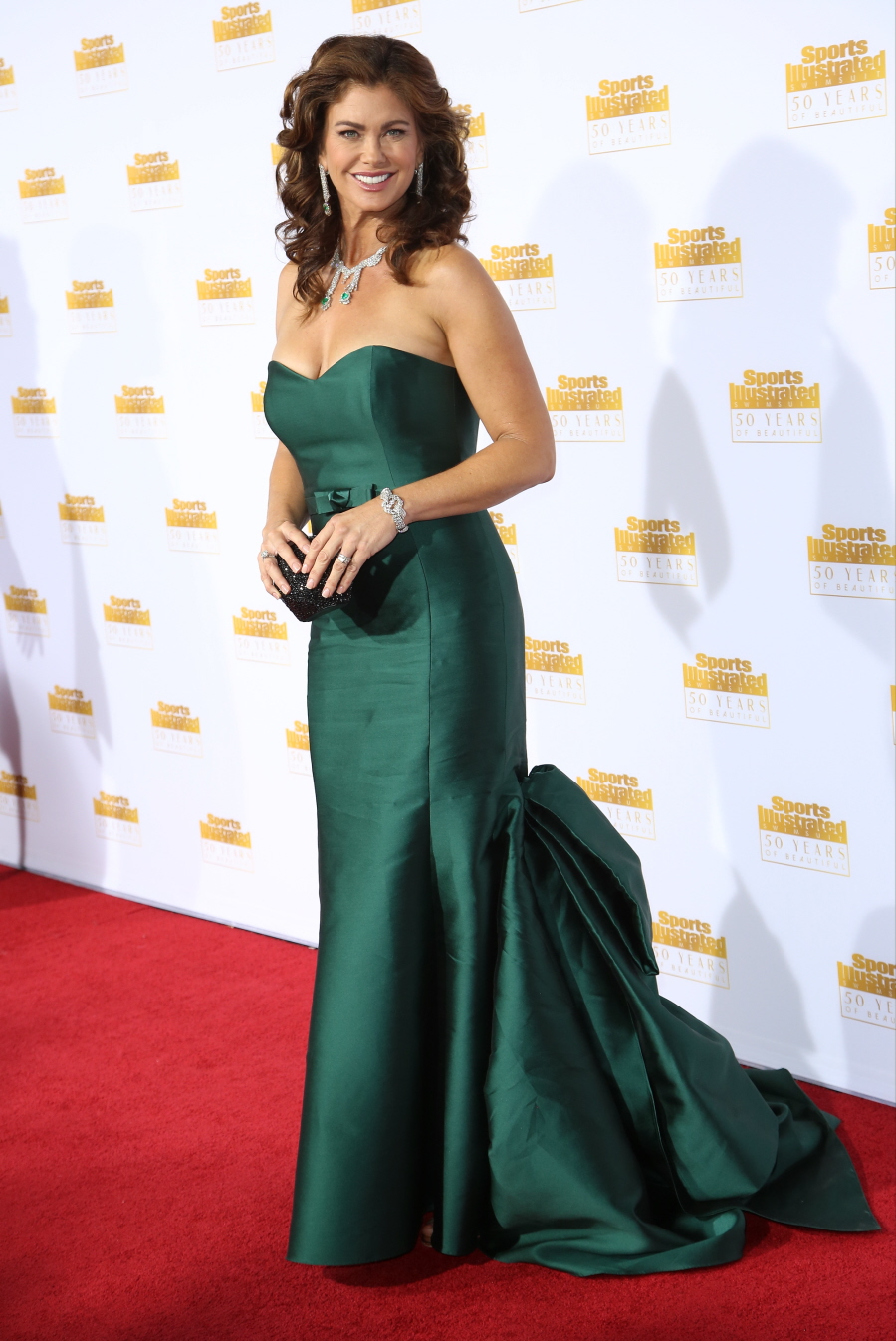 Tyra Banks STOLE ALL THE WEAVES for this look.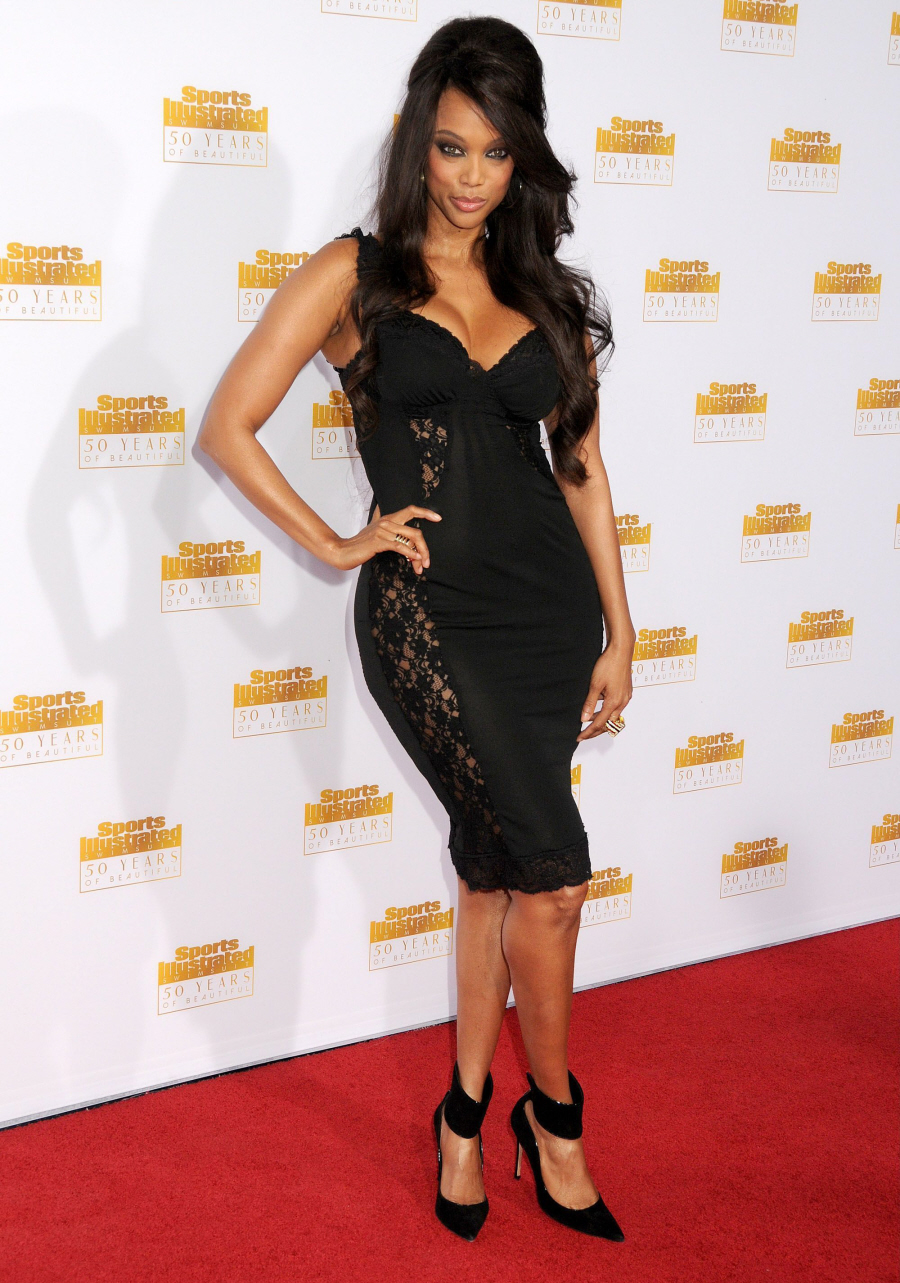 I feel like we're about to see "accidentally" see Chrissy Tiegen's vadge.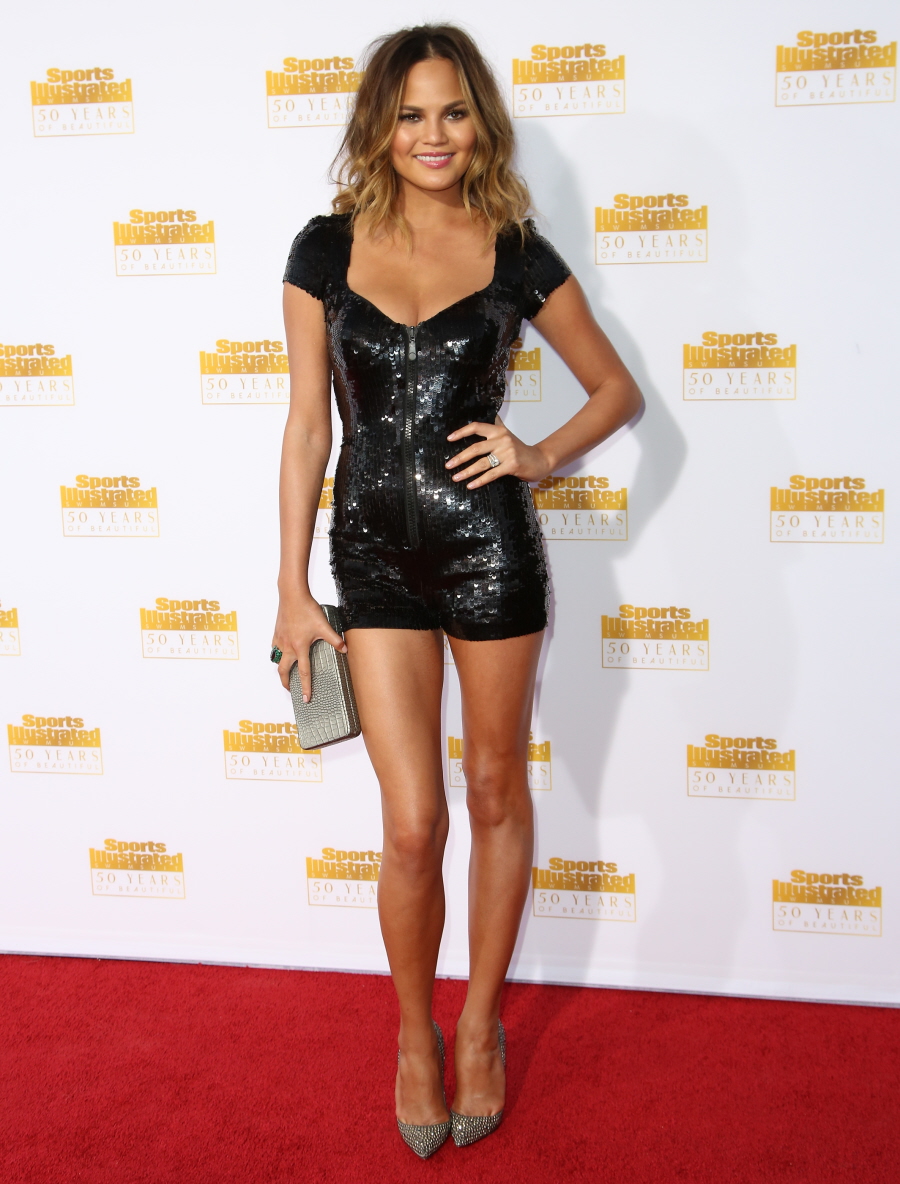 This is just a bad dress and bad look overall on Rebecca Romijn. She's so pretty, but NO.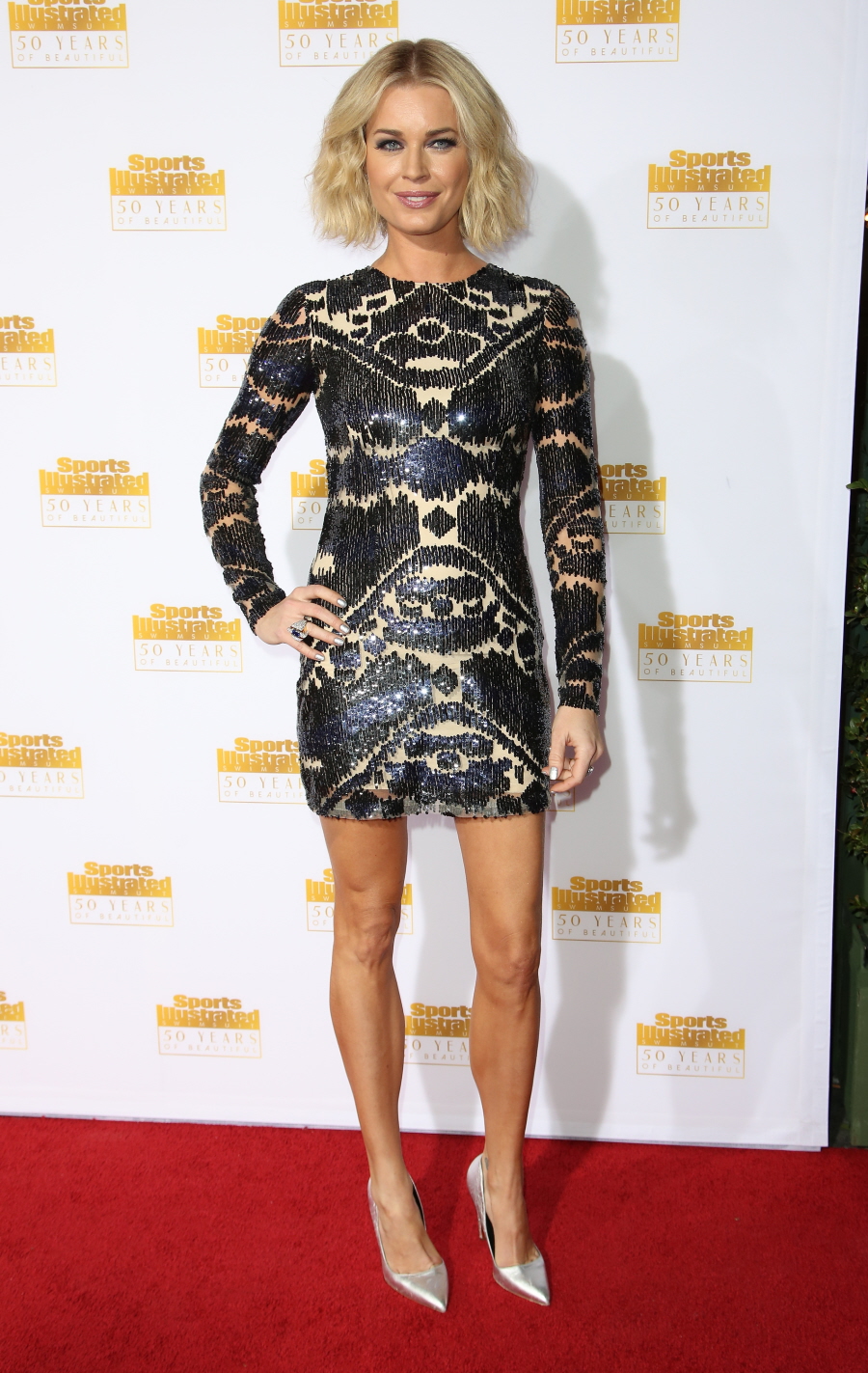 Remember when Marissa Miller was a thing?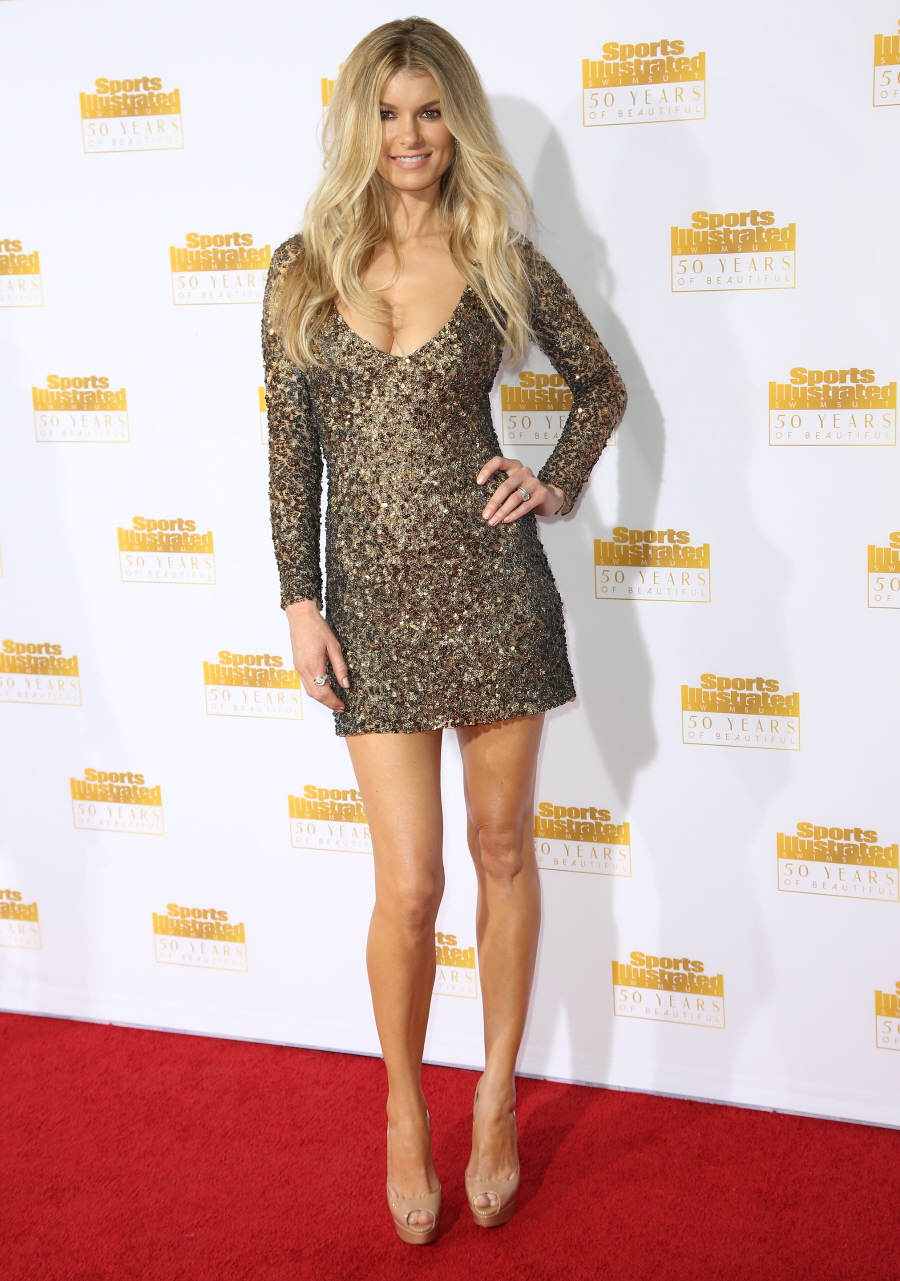 Christie Brinkley STOLE ALL THE BOTOX for this look.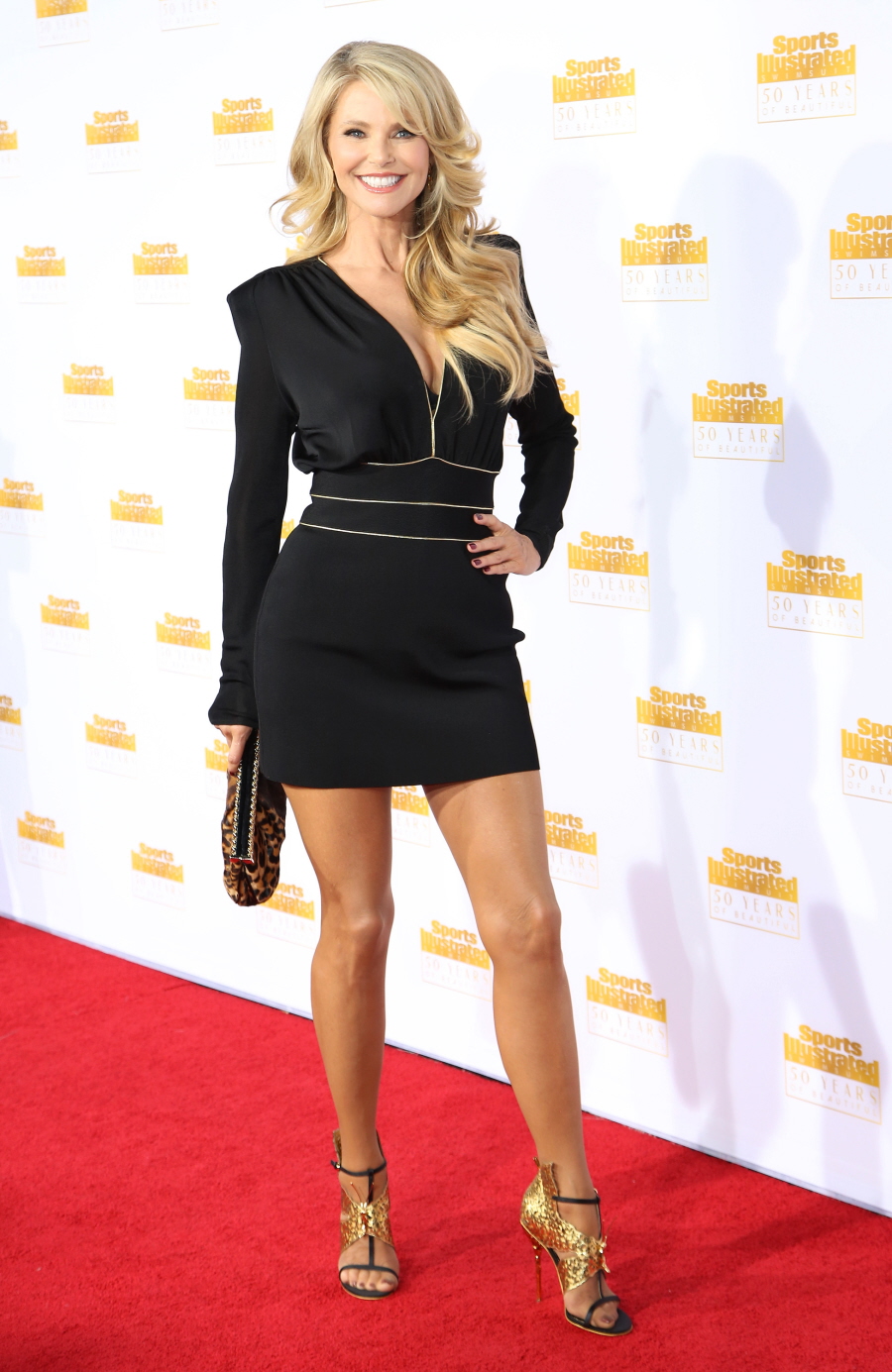 I loathe Heidi Klum's bangs. And she looks like she's about to flash someone in that coat.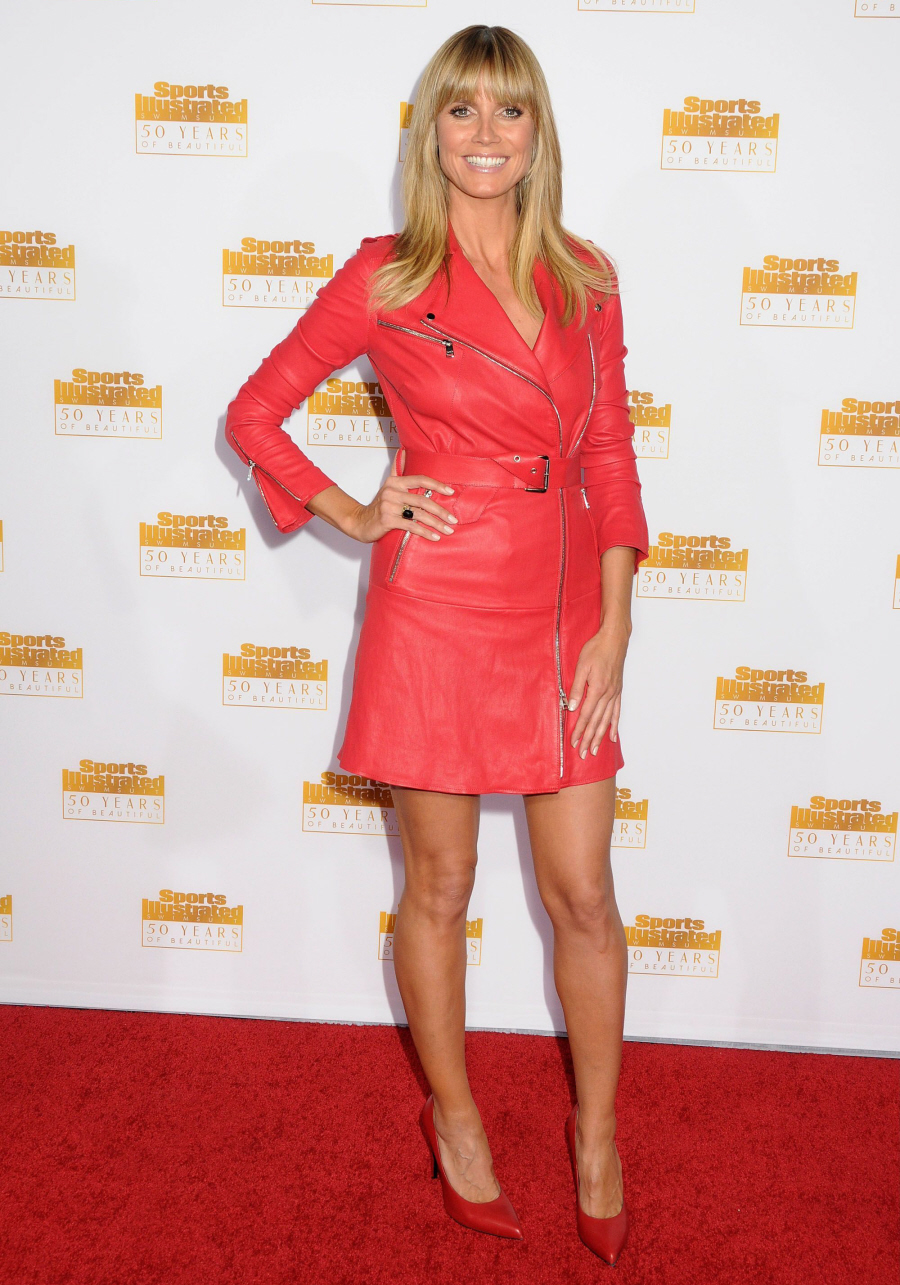 Here's Ireland Baldwin with her boyfriend, The Trout. What's his name? You're going to make me look it up, aren't you? Let's see… Slater Trout. I think we should just call him The Trout. Anyway, Ireland looks good, I guess. I was taken aback by the low-cut V of her dress, but I guess it sort of works.
Photos courtesy of WENN.