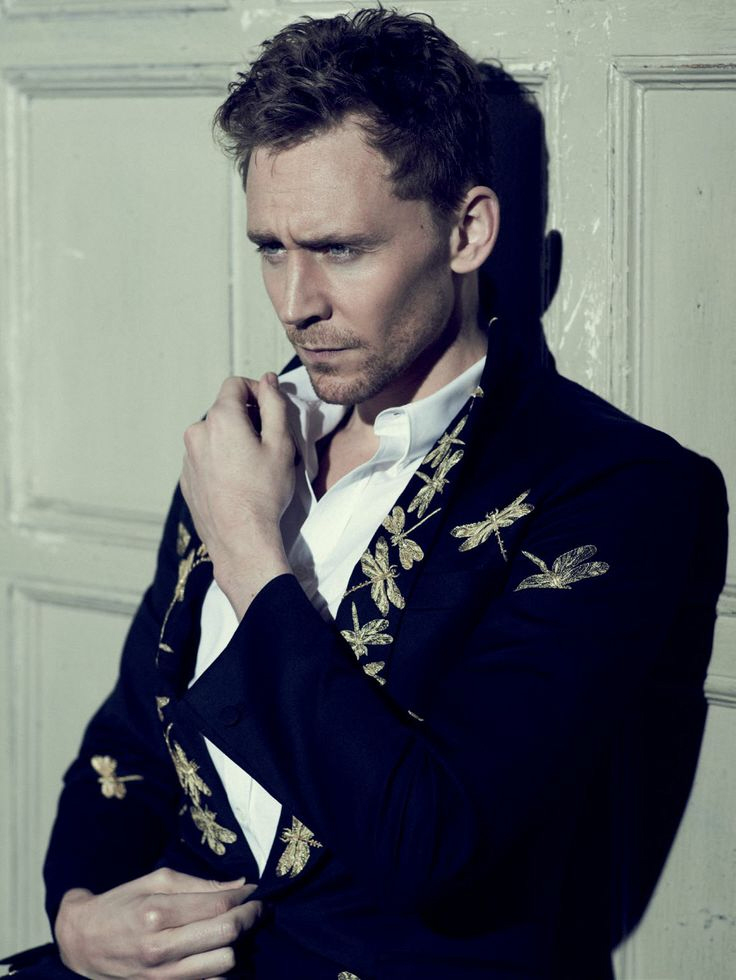 As far as I know, Tom Hiddleston hasn't had a serious girlfriend in a while. Maybe I'm wrong. But I think it would be sort of difficult for him to be in a serious relationship with none of his fans knowing about it. Last fall, Hiddles was seen out and about with a woman named Jane Arthy, but at the same time, Hiddleston was giving interviews about how he wasn't dating anyone seriously and "I understand the curiosity… I hope when there's really something to write home about, then I'll be able to talk." Around the same time, he seems to have befriended one of the editors of ELLE UK – he coincidentally sat with both an ELLE UK editor AND Jane Arthy during Wimbledon.
I mention all of that as background, because the ELLE UK Twitter had two interesting tweets yesterday and now we're getting emails with subject headings like "Tom Hiddleston engagement/baby on the way." Tumblr Dragonflies are almost in meltdown! So what did ELLE UK tweet?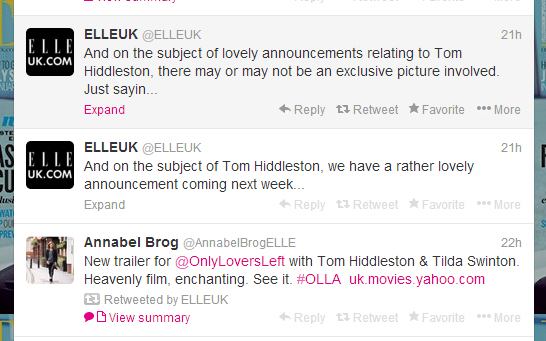 So, they started by posting the Only Lovers Left Alive trailer (which I covered yesterday), and then they said that they would have "a rather lovely announcement coming next week" plus an "exclusive picture." I think it's fair to say that Hiddles did pose for ELLE UK and he gave them some exclusive something or other, but why go straight to the engagement/baby speculation? Sure, it might be happening. But isn't it more likely that Tommy just gave them an exclusive interview about some project or perhaps a planned UNICEF trip, maybe?
That being said… if Tommy managed to have a serious girlfriend for months AND get engaged to her AND knock her up, I am looking forward to The Epic Dragonfly Apocalypse and I for one welcome our new Dragonfly overlords.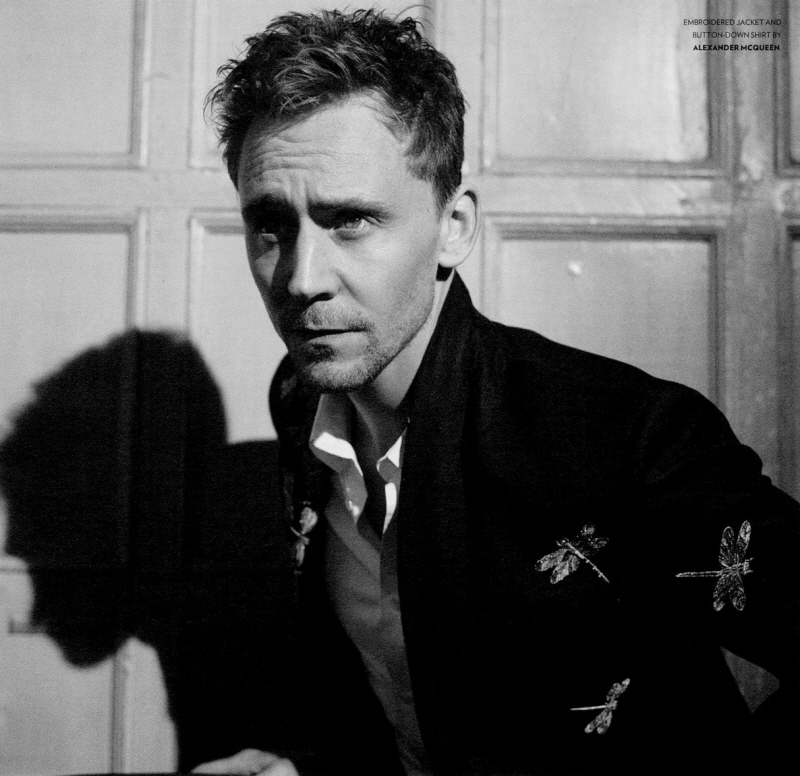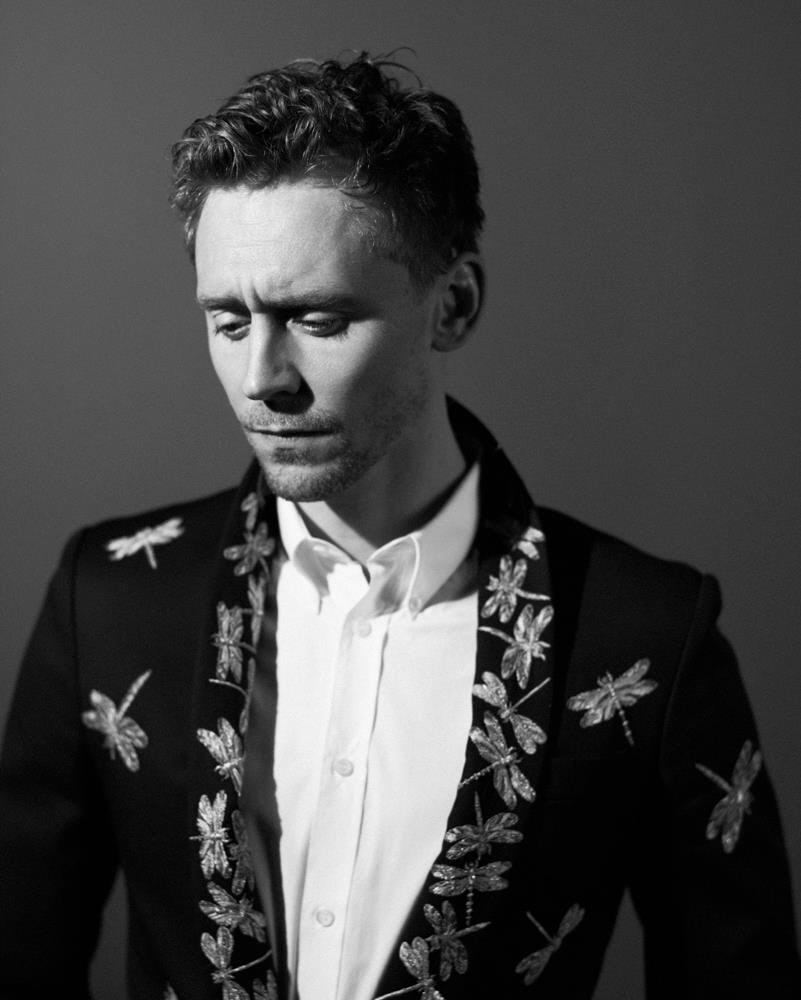 Photos courtesy of Flaunt.