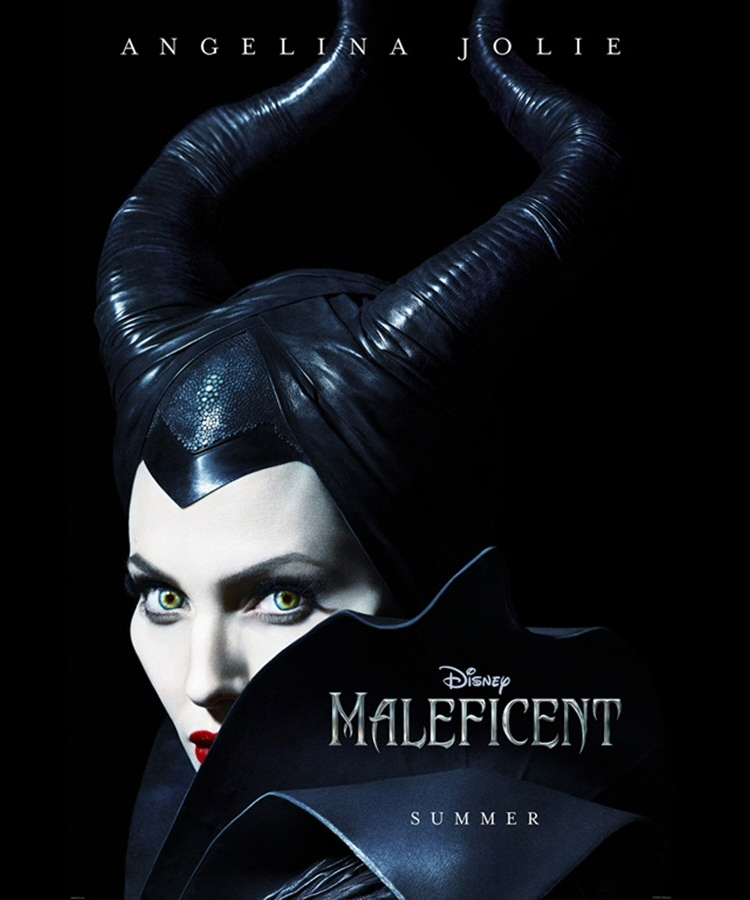 Oooh, Maleficent has a new trailer! And unlike the first teaser trailer, we actually get a really good look at Angelina's Maleficent cheekbones and her Green Smoke of Doom. Here's the thing: Maleficent is actually a pretty terrifying villainess, even in the original Disney cartoon. I'm worried that Disney is going to pull their punches a little bit in this new era of "not scaring children" and that Maleficent is going to end up a secretly nice villainess. Is that what this trailer is showing? Or are they just trying to get children in the theater, and then they're going to scare the pants off them?
I wish they would have ended it with Maleficent's laugh, which is what they did with the first teaser. But I do appreciate a real glimpse of The Villainess Maleficent kicking ass and throwing her smoke around. Villainess Realness! Anyway, this is the first film from Angelina (where she's been in front of the camera) since 2010. It's been a really long time and I hope she starts working more as an actress.
Here are some photos of Brad Pitt arriving at LAX last night. I guess he's going to be at the SAG Awards tonight. And I guess Angelina will not be with him, which is too bad. She's probably knee-deep in work in Australia.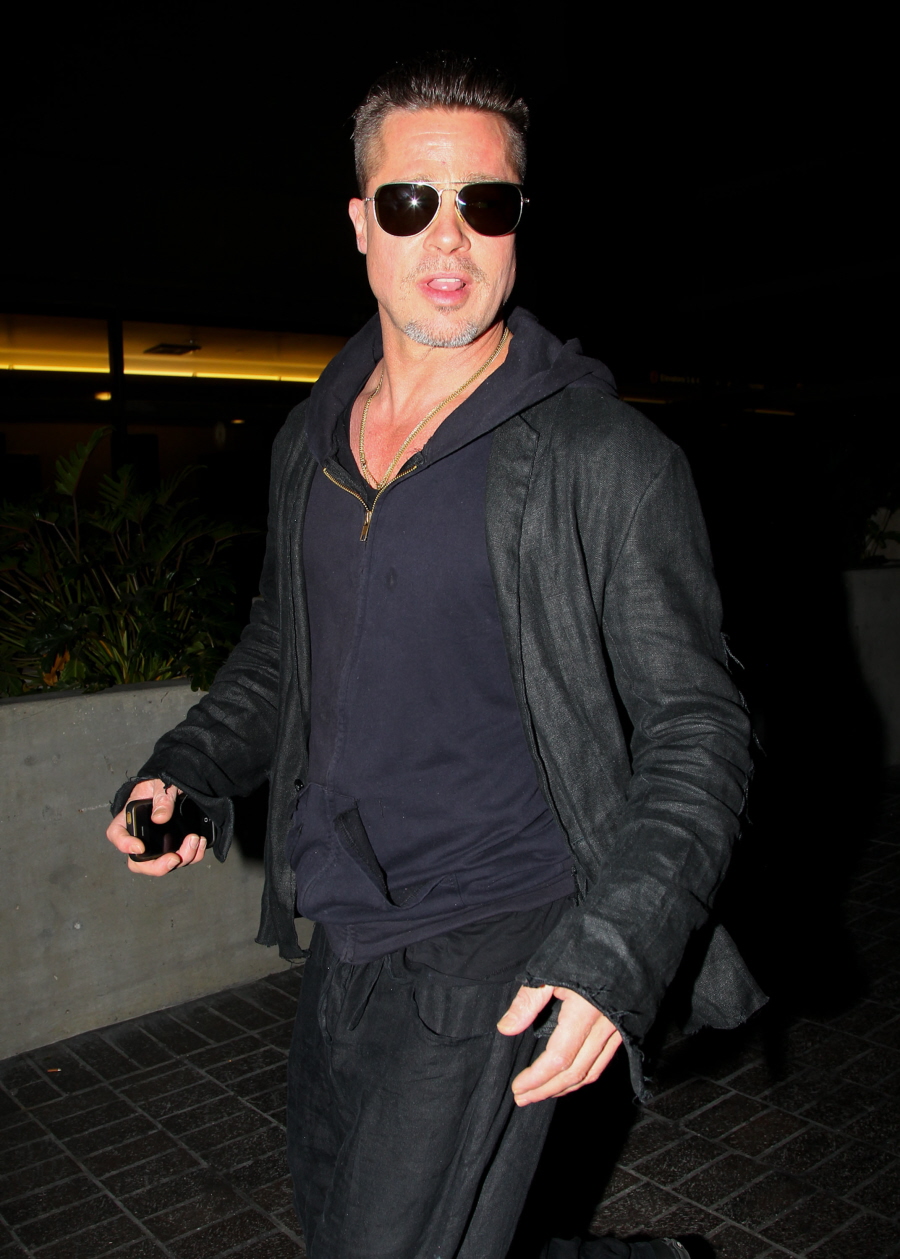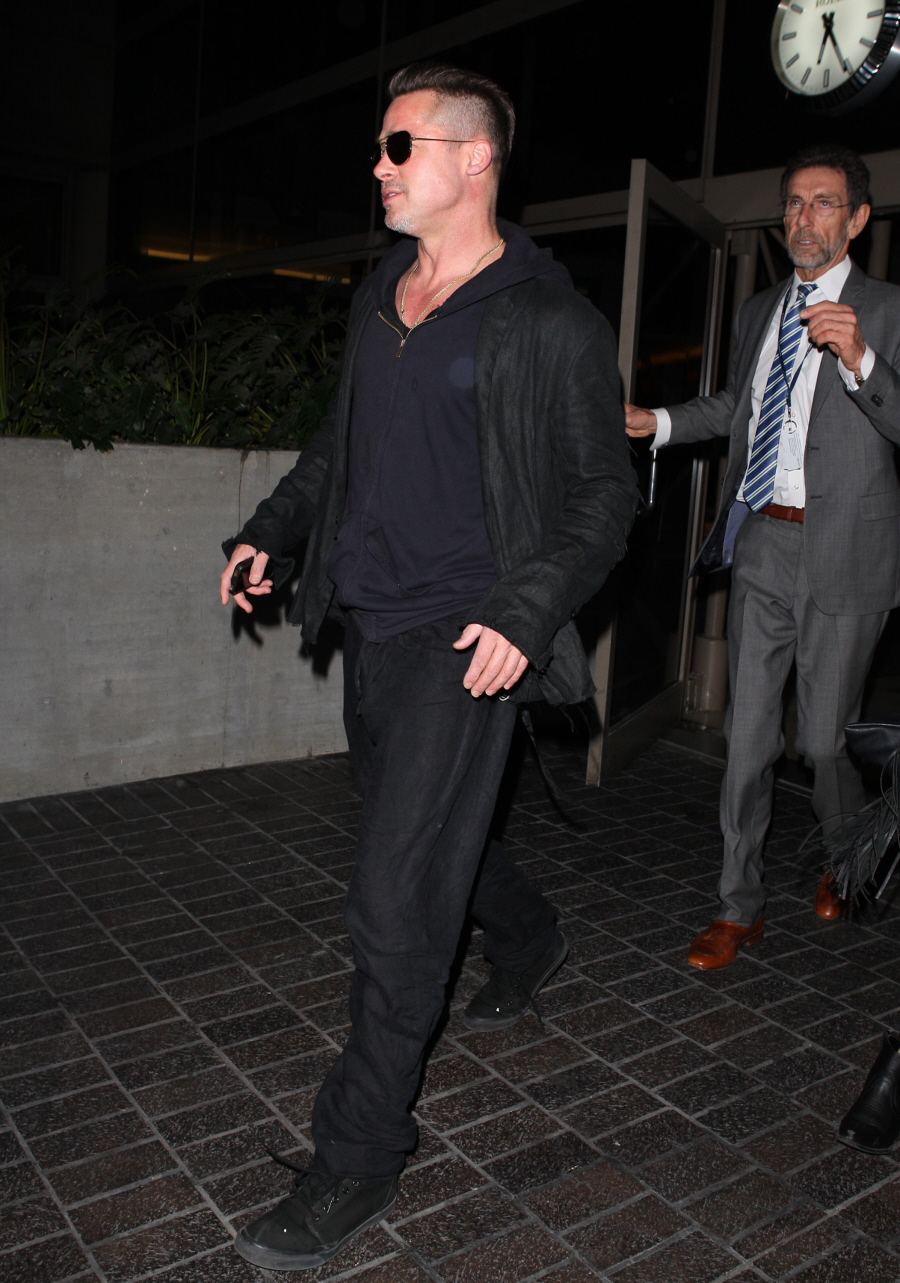 Photos courtesy of Fame/Flynet.