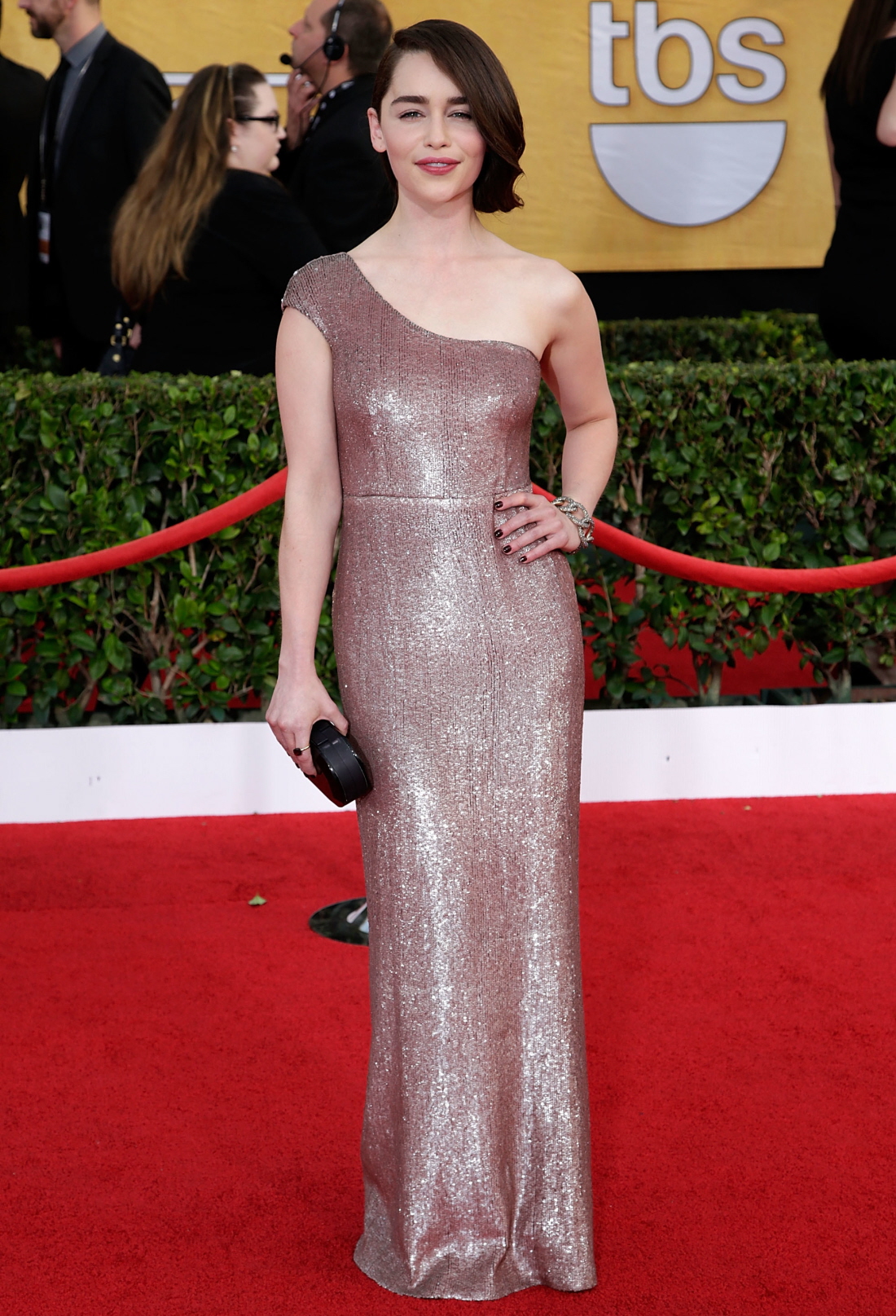 I'm mixing up the casts of Downton Abbey and Game of Thrones in this post, just because they're overwhelmingly British and there's not a lot of great fashion to discuss. Emilia Clarke, The Khaleesi, came on the red carpet early, and if you were watching E!, you saw the HEAT between Emilia and Jared Leto. He seemed into her. She seemed like she was a genuine fan. He hadn't seen Game of Thrones, but she loved Dallas Buyers Club and 30 Seconds to Mars. It was cute. It was hot. Emilia wore this "custom" Calvin Klein, which I guess means they made it specifically for her and her body. I liked it in general, but I wanted to play with the design a little. Maybe I'm just not a fan of the asymmetrical cap-sleeve. It should have had two sleeves or none.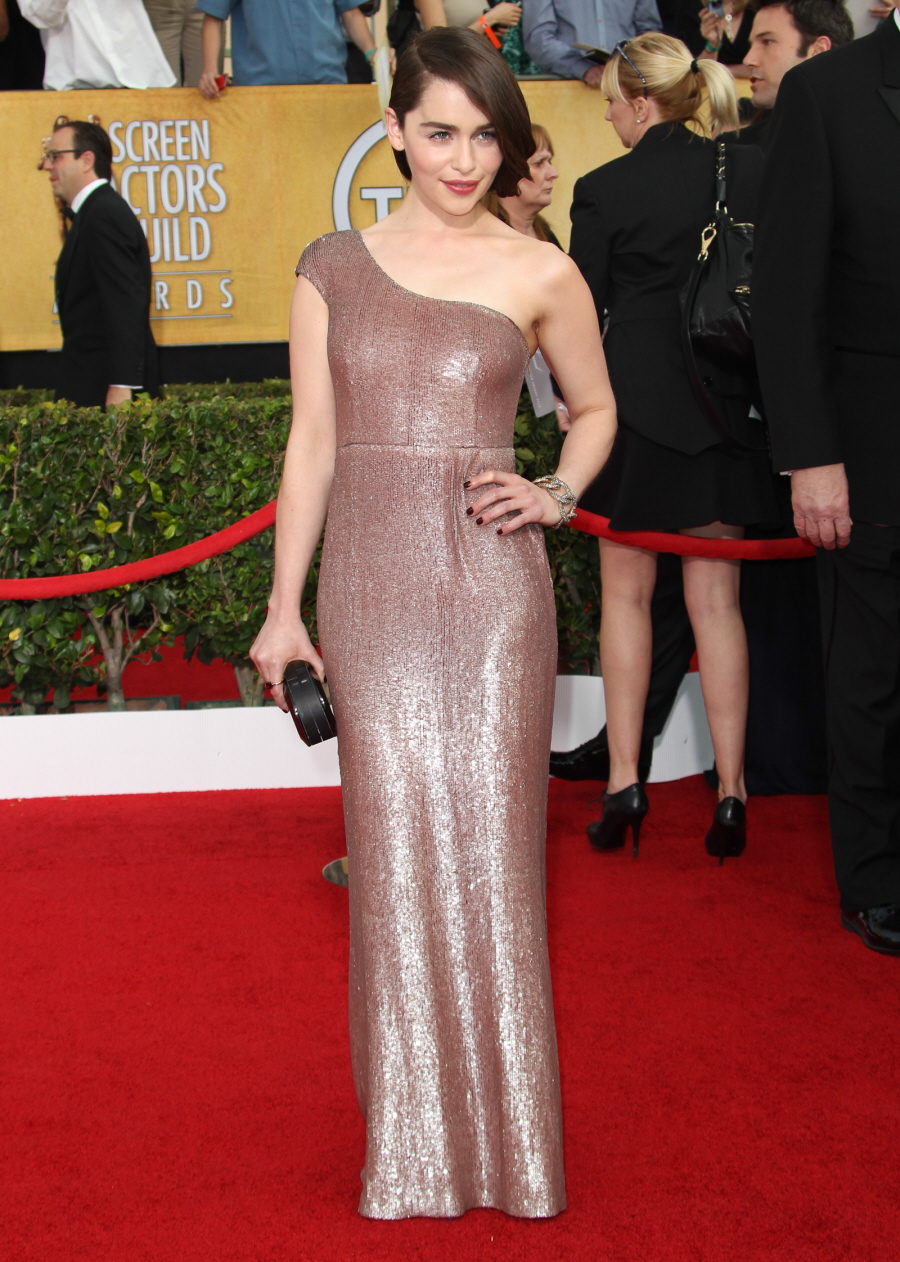 Michelle Dockery in J. Mendel. Eh. She said this was her first time wearing Mendel and she chose it because she thought it looked like a tuxedo. It wasn't awful or anything, but we've just seen her in better stuff. And I personally don't need to see Lady Mary's boobs. At all. Plus, I hated her hairstyle.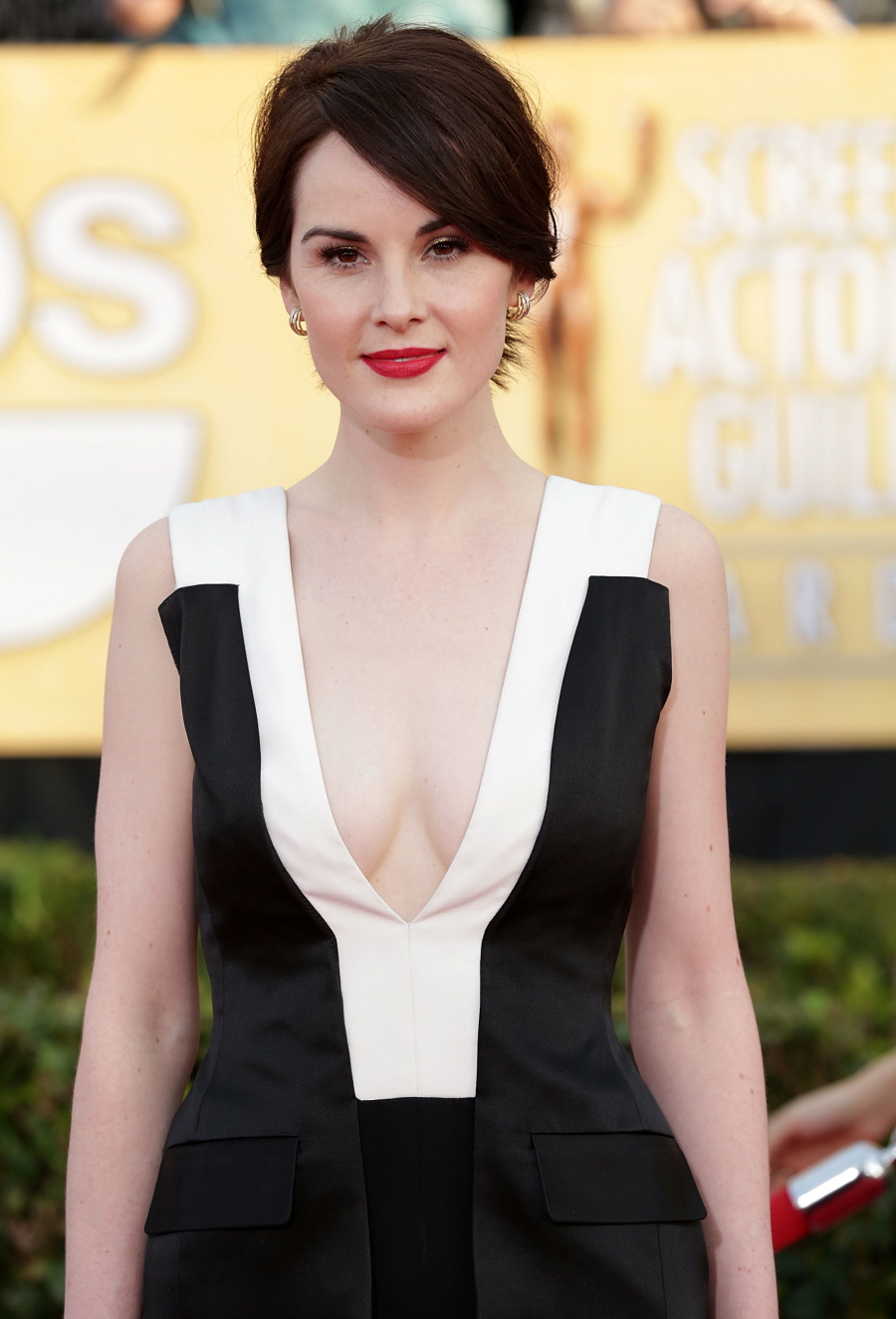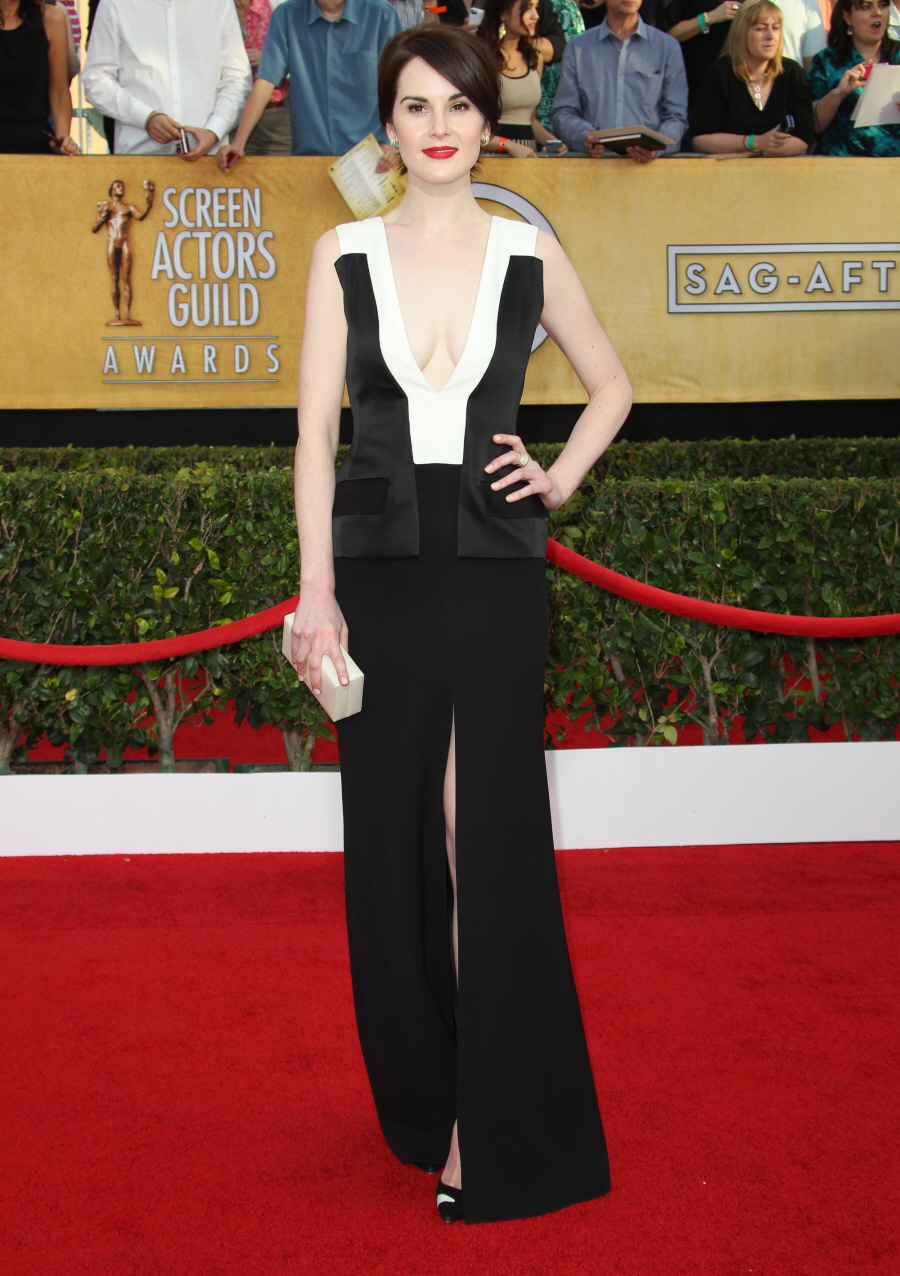 Laura Carmichael (Lady Edith) in Vionnet. I like Laura and I feel sorry for Lady Edith. And I can't with this whole look. Bad hair, unflattering dress, blah. Next!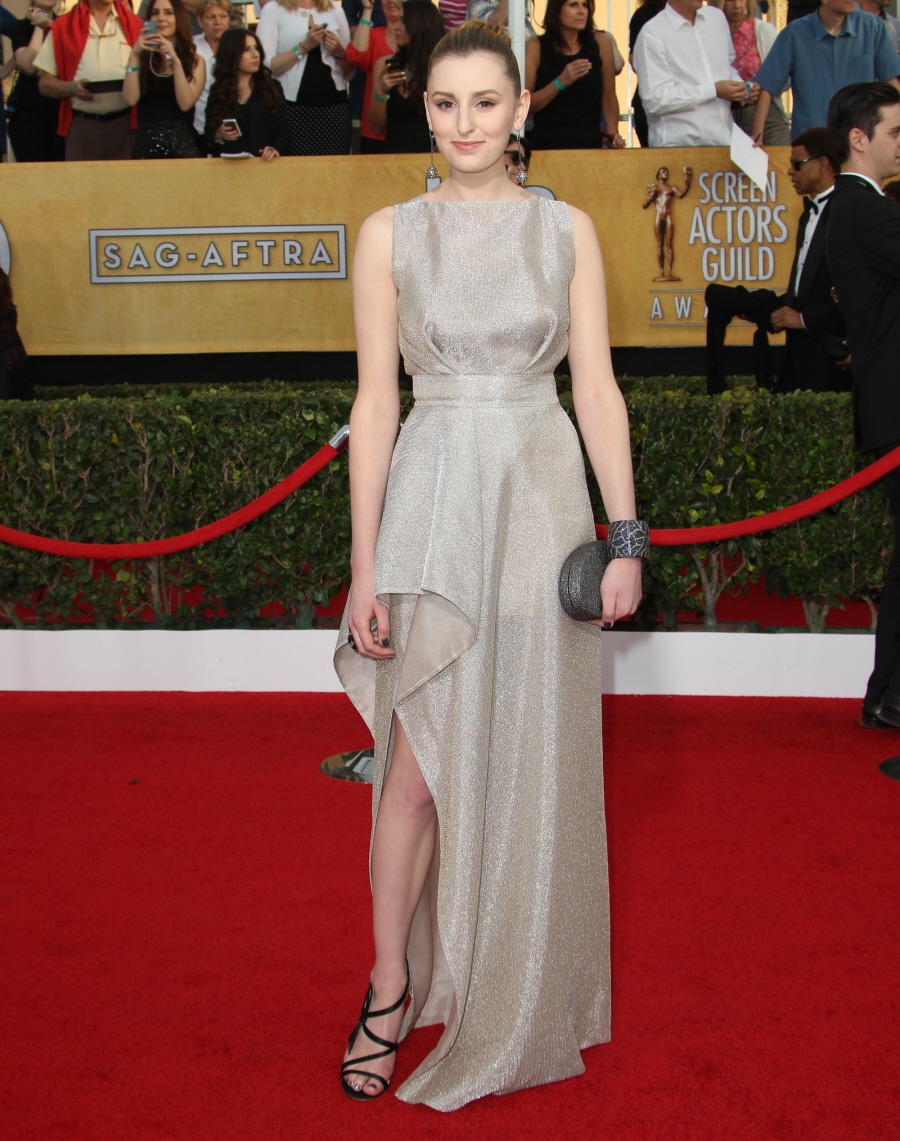 Lena Headey in striped Jenny Packham. Am I going crazy or does this totally work?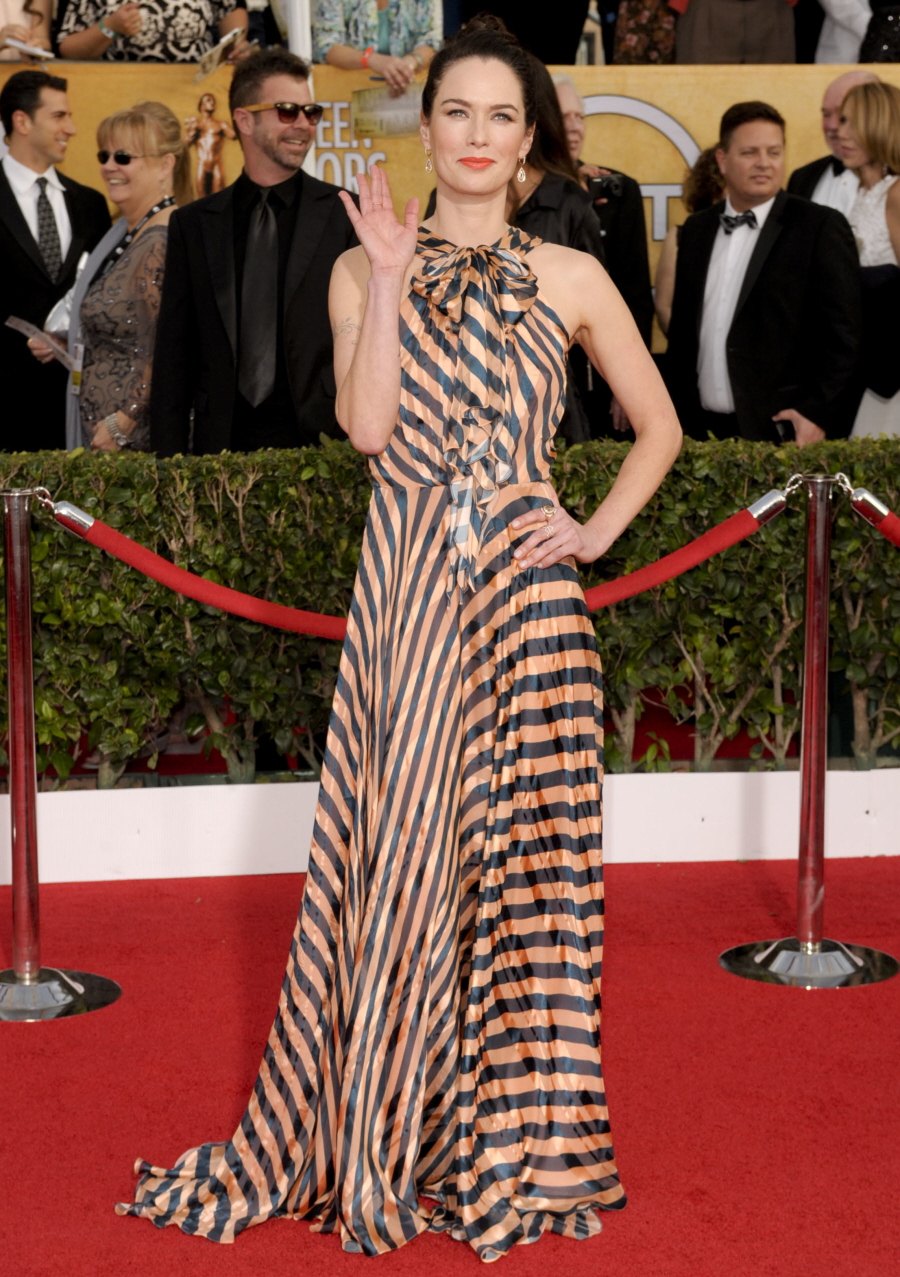 Rose Leslie in Temperley London. I love her but NOOOOOOOO. No. NO NO NO.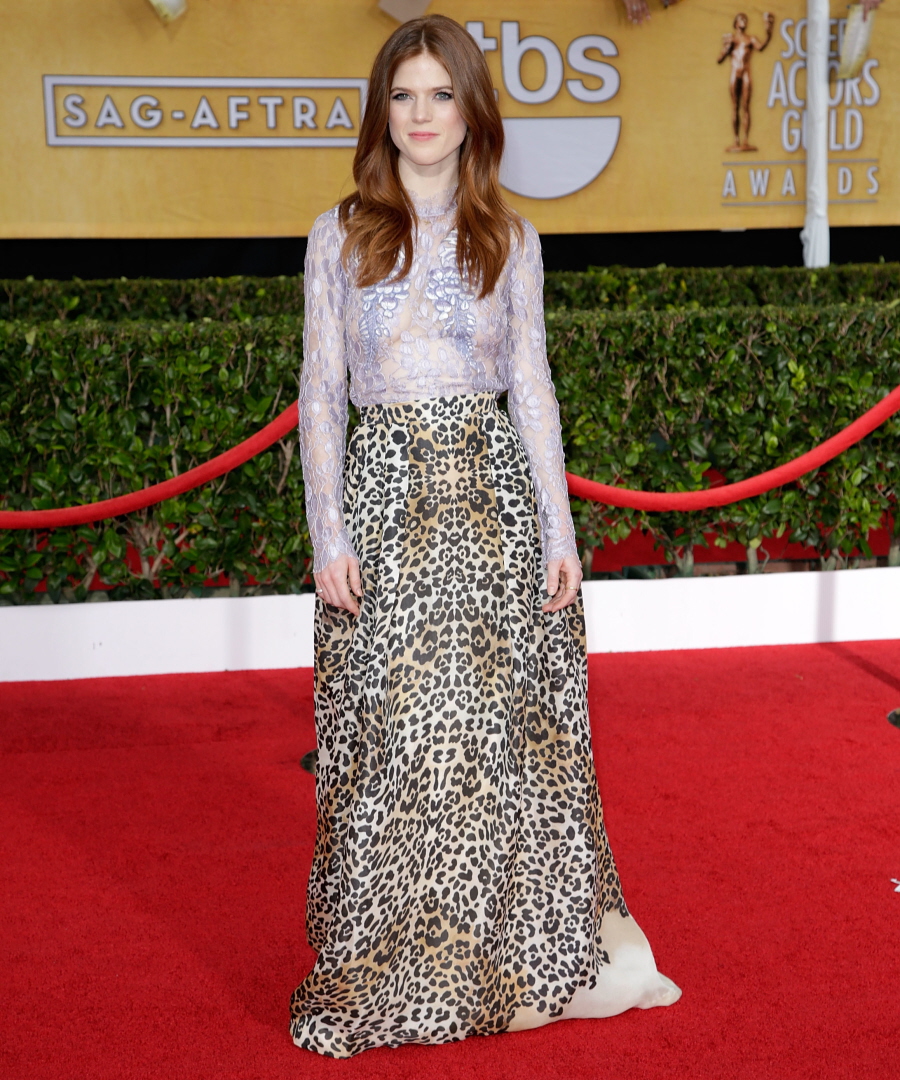 Natalie Dormer in Marios Schwab. OH MY GOD. LOOK AT HER HAIR. Natalie Dormer is so hardcore, I swear to God. She's like a warrior queen.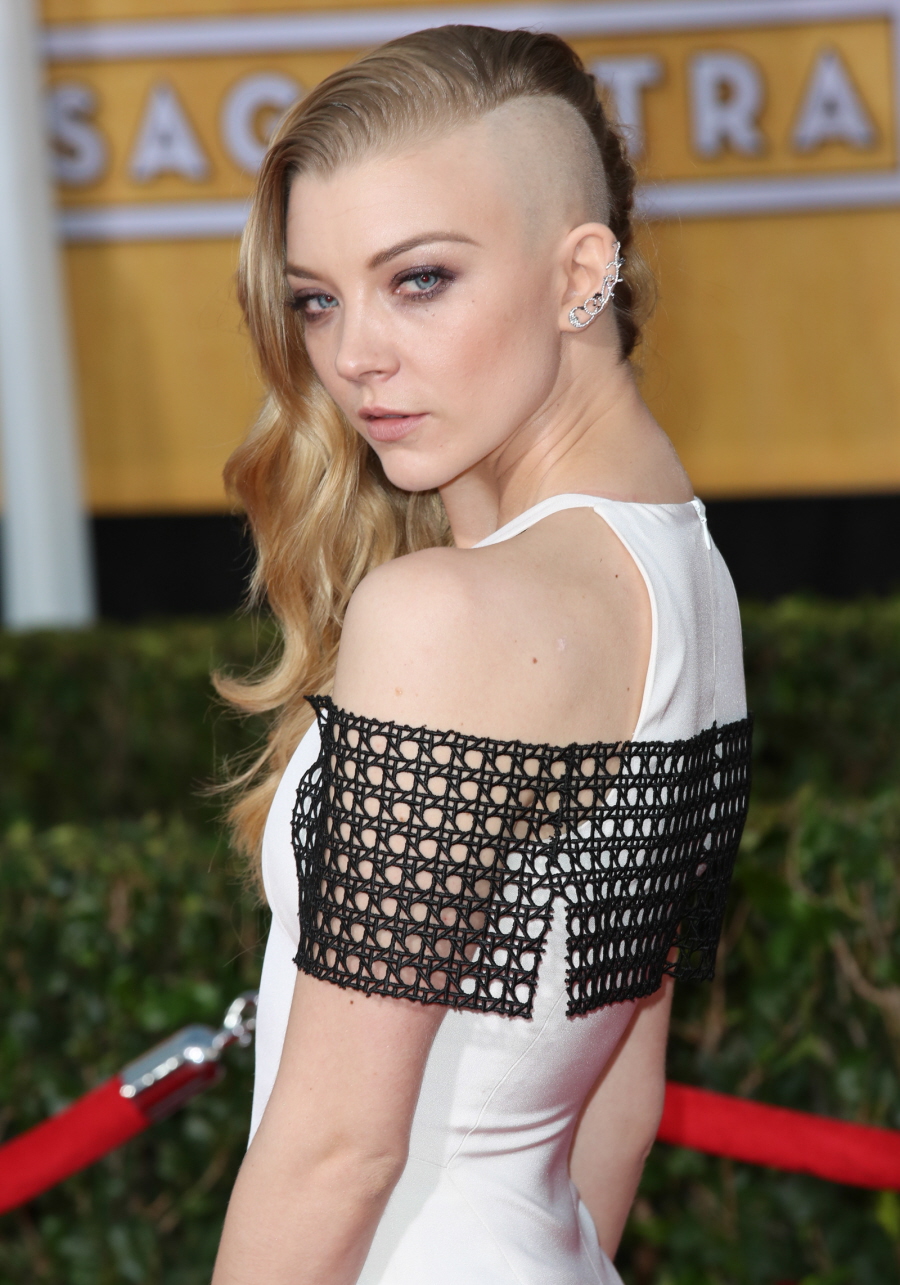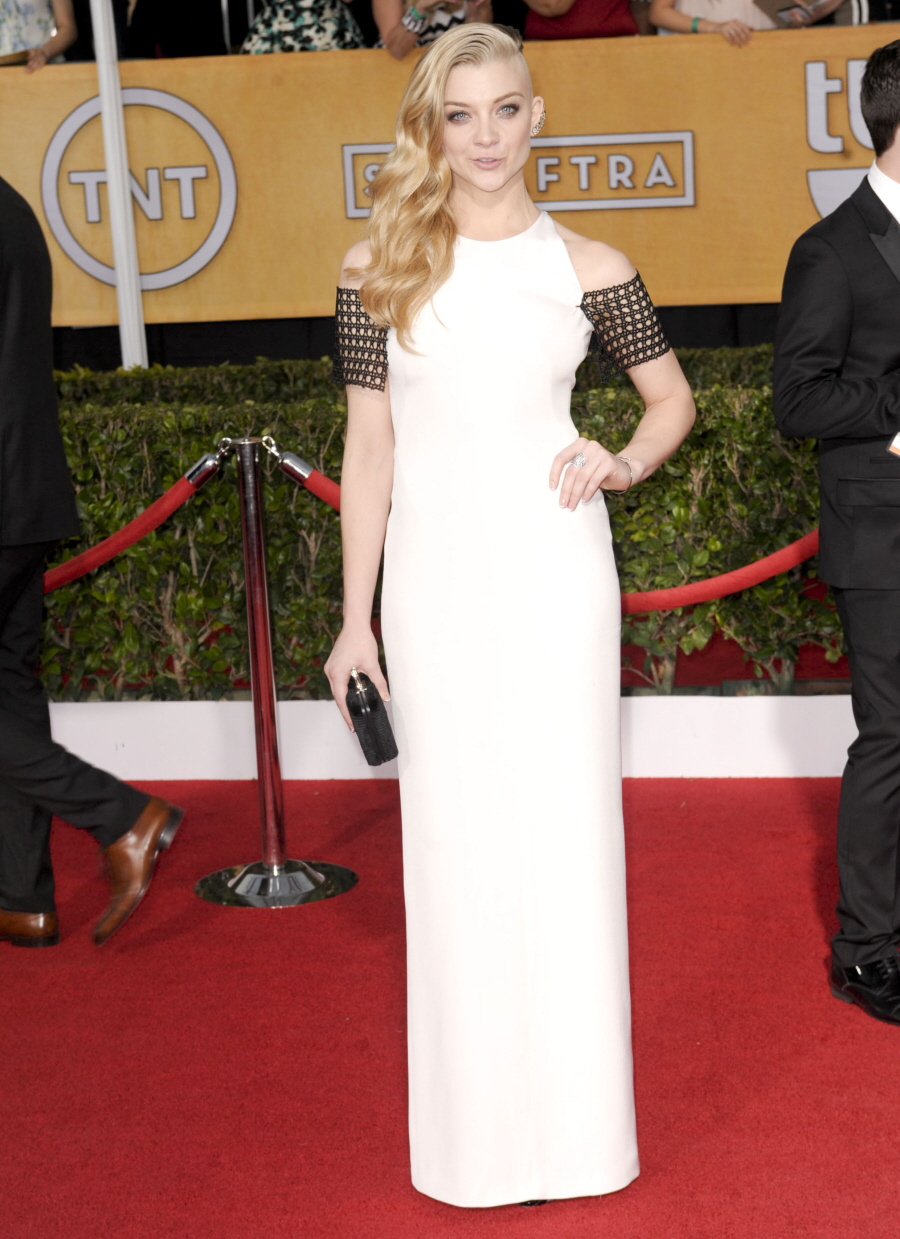 Photos courtesy of WENN.