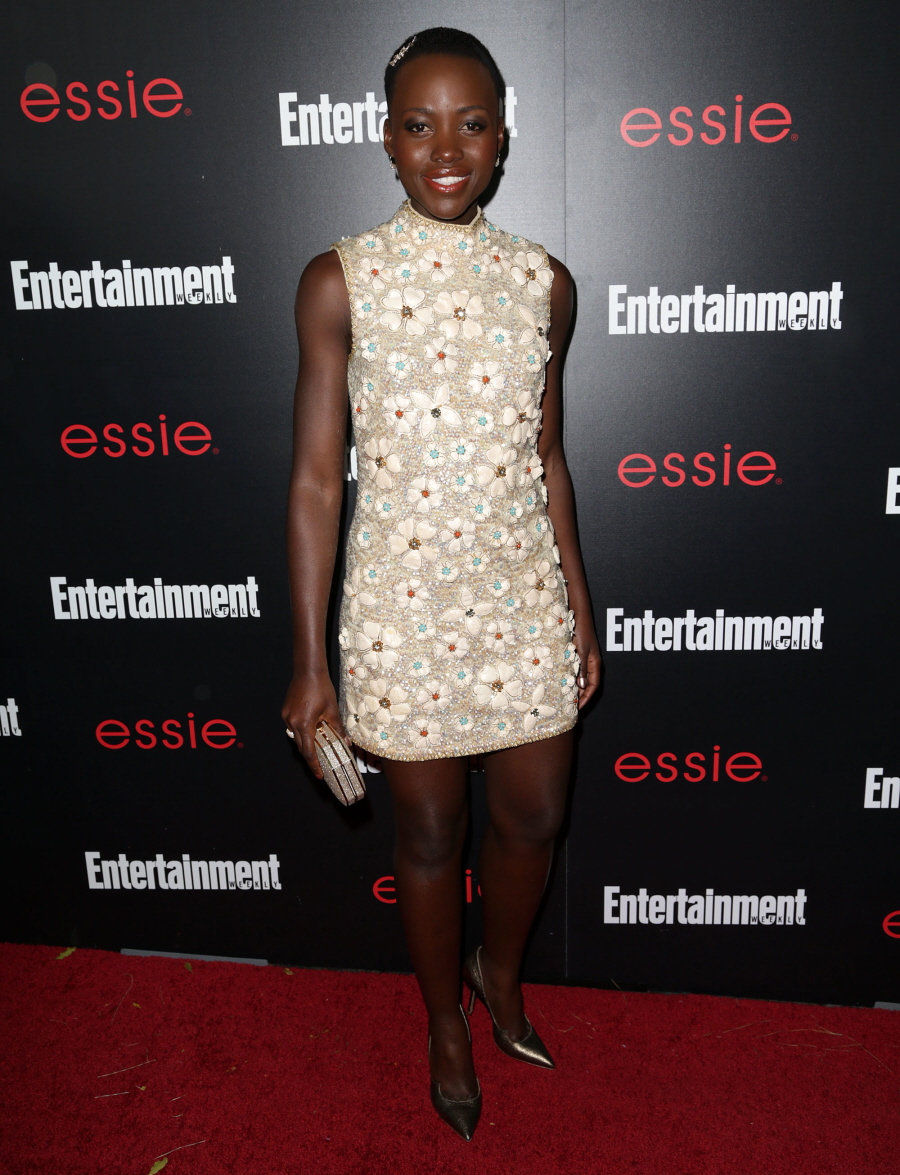 Here are some photos from the Entertainment Weekly event/party held Friday night, the night before the SAG Awards. I didn't want these photos to get lost in all of the SAG coverage (go here to see), because there's some cuteness happening with some of these ladies, and it's especially nice to see a few of them looking cute after they bungled it at the SAGs.
Lupita Nyong'o did not bungle it at the SAGs, but her Gucci look wasn't my favorite that I've seen from her so far. But I have to give her credit for this: she knows HOW to dress for each occasion. An Entertainment Weekly party is the perfect opportunity to show off a cute little dress, and Lupita got a vintage Valentina dress for the event. This is so mod and 1960s. Like, Michelle Williams would have tried to wear this to the Golden Globes, but Lupita knew it should be used for a party. Plus, she paired it with a cute headband!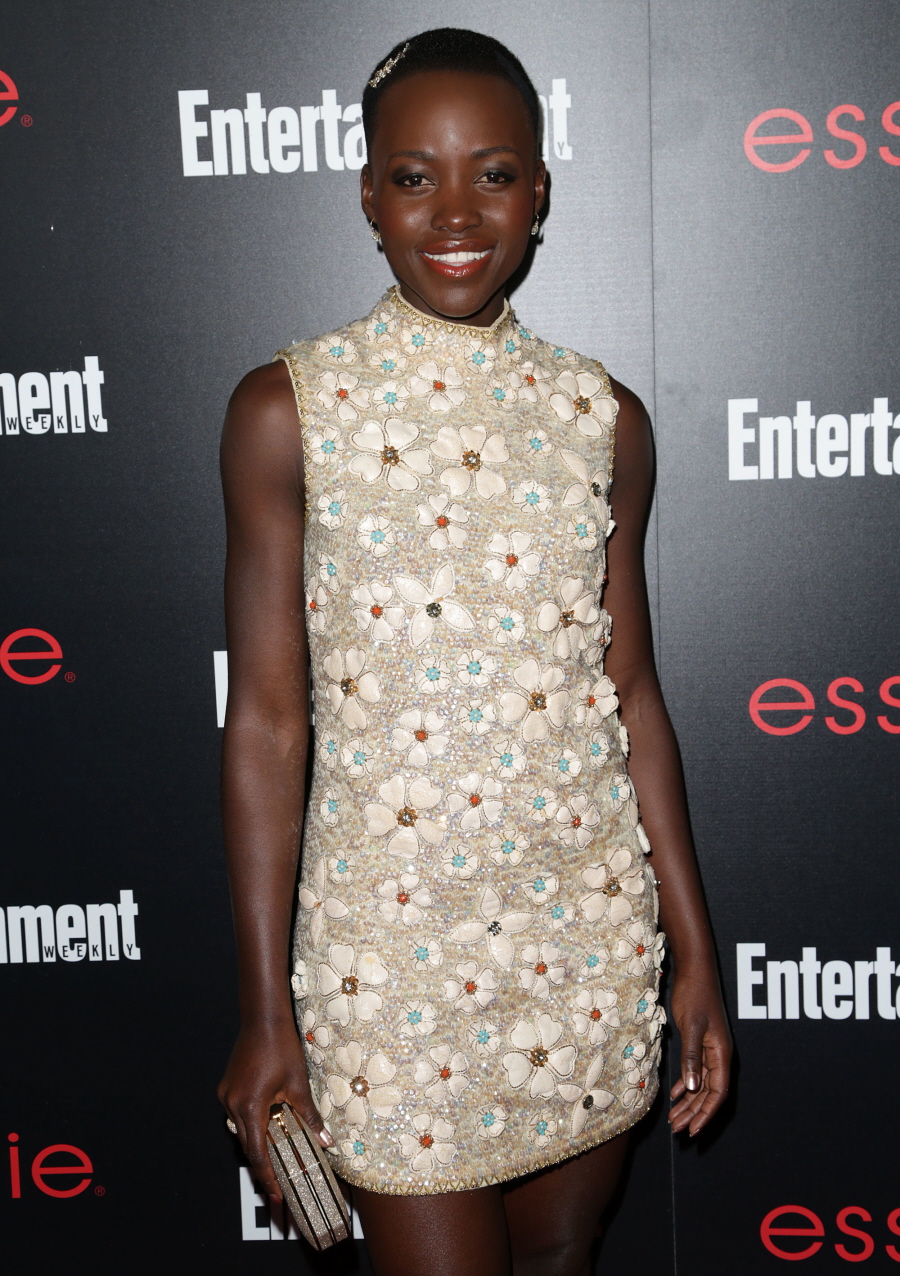 Kerry Washington looked kind of awful at the SAGs, but at this event, she looked adorable and maternity-appropriate in Tory Burch. Totally cute dress.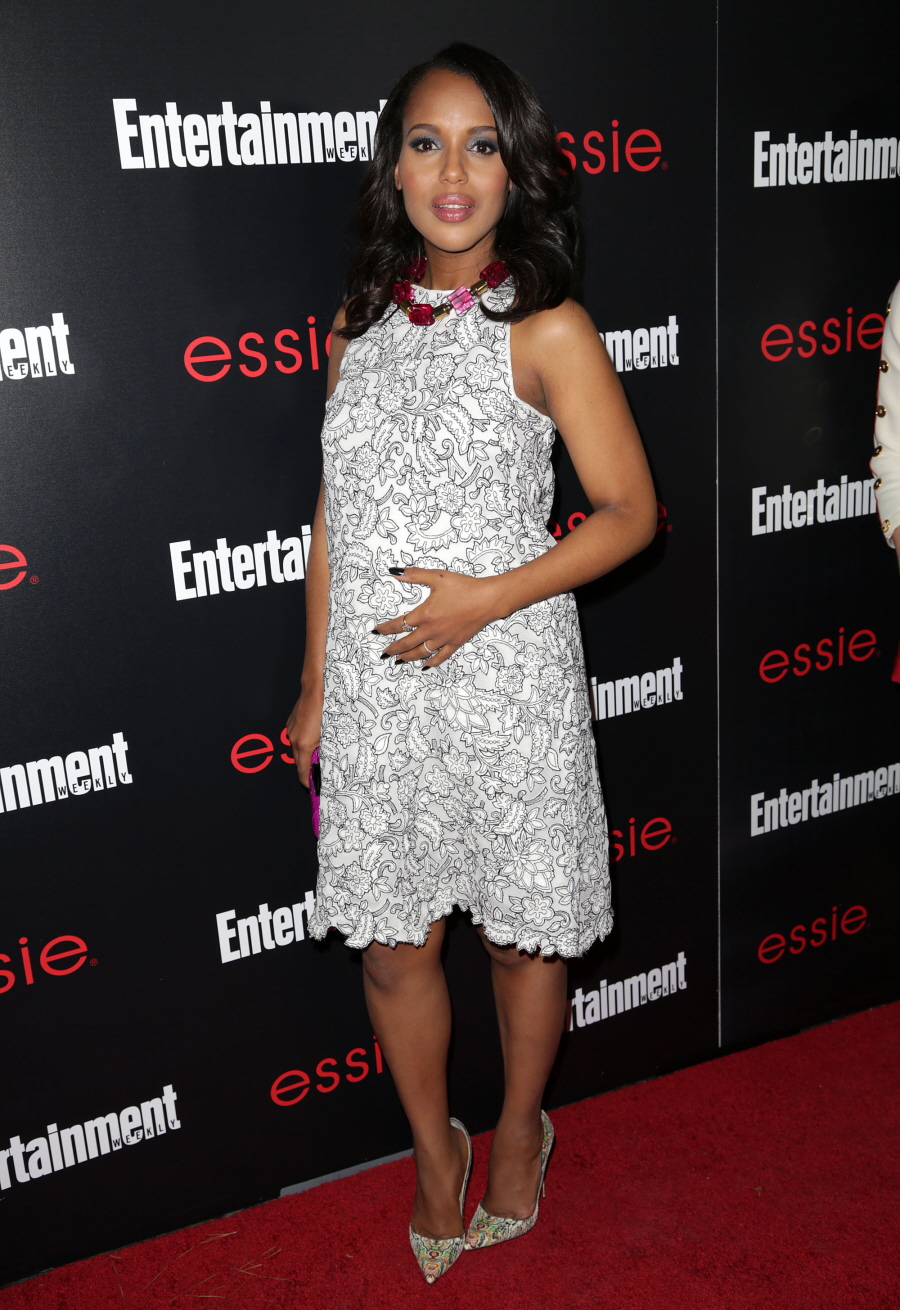 And the Downton girls were there too – Michelle Dockery wore Prada and Laura Carmichael wore… well, I don't have the ID, but it's okay. Those shoes need to be put out of their misery though. Just take the shoes out into the street and shoot them. I like that Michelle is experimenting with some edgier looks, some bolder prints and such, but I feel like she's at her best when she realizes that her beauty works well with very traditional, classic styles.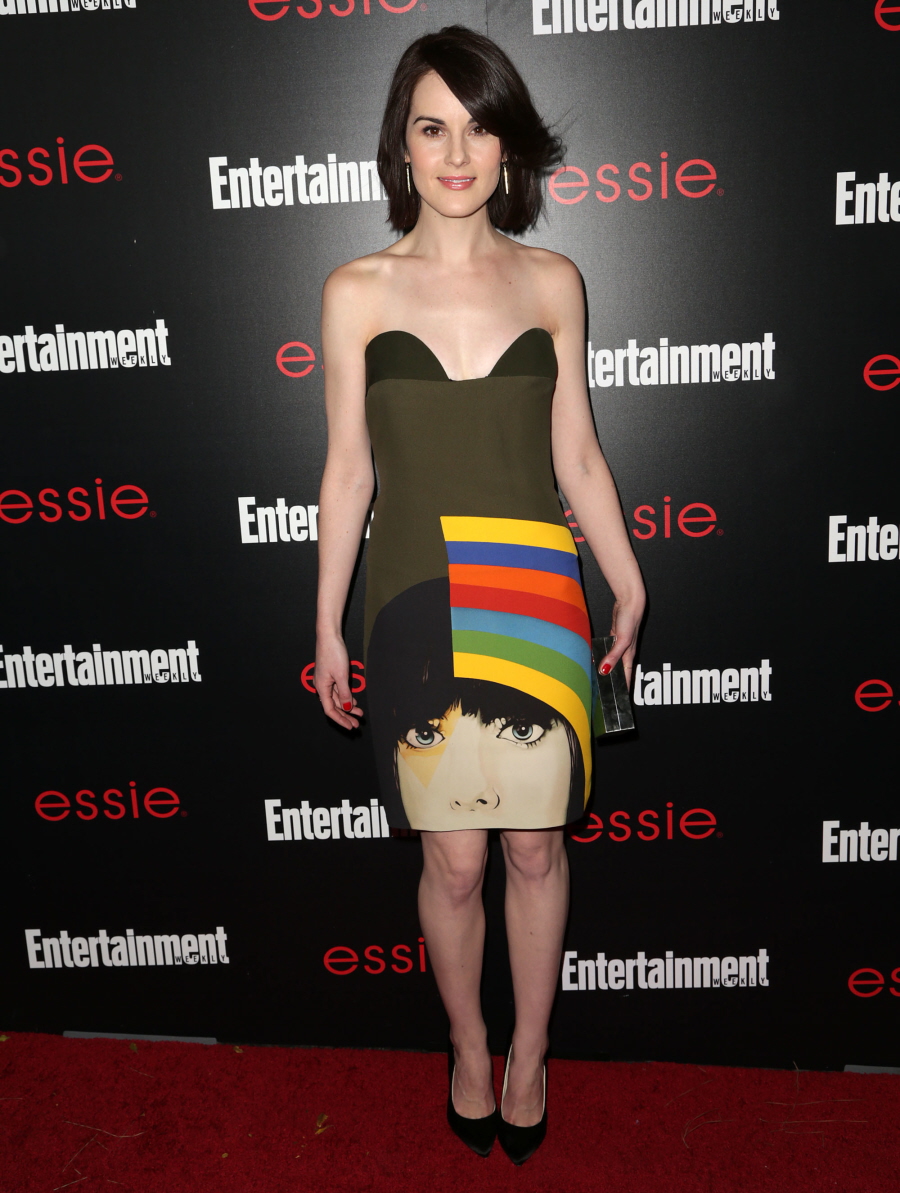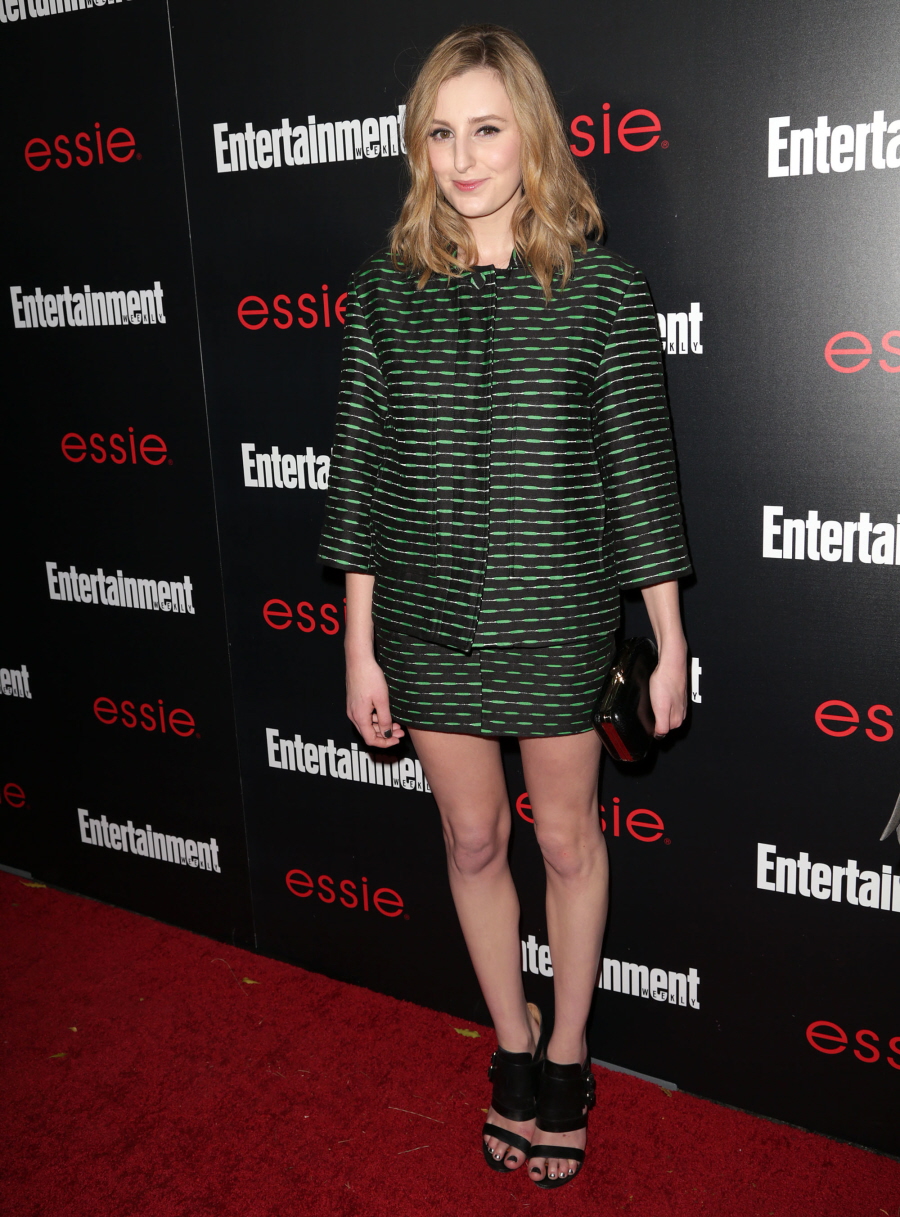 Photos courtesy of WENN.