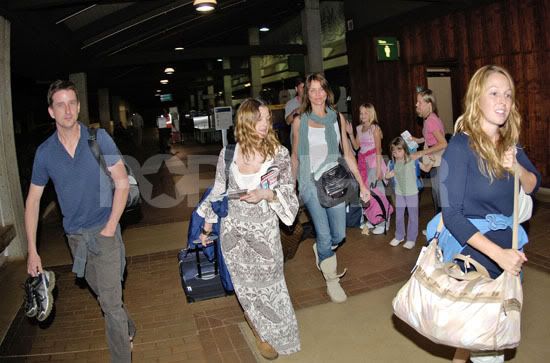 Everyone was saying that Drew Barrymore's recent hookup, scruffy director Spike Jones, was a kind of dig to his ex wife, Sofia Coppola. Coppola is said to dislike Barrymore and her friends as she based Anna Faris' ditsy character in her Oscar-winning film, Lost in Translation, on Drew's BFF, the bitchy now-brunette, Cameron Diaz.
The Enquirer is claiming that Coppola was the person who told Drew she would be perfect for her ex, and that she set them up back when Drew was still with Fabrizio Moretti!
Oscar winner Sofia Coppola – married to Jonze for four years – set up the Charlie's Angels star with her ex, telling her: "He's a great guy. You two would rock!" according to a close source.

"It happened when Drew and Sofia got into some serious girl talk at the November Chateau Marmot premiere party for Sofia's movie Marie Antoinette," said the close source.

"Sofia knew that Drew was going through rocky times with Fabrizio Moretti, so she told her that when she was ready she knew the perfect guy for her – her ex-husband Spike."

By February, the 32-year-old actress and Fabrizio had split, and "Drew was ready, so she called Sofia," revealed the close source.

Drew and Spike started talking by phone, and on Valentine's Day, Drew was spotted cuddling with the 37-year-old Being John Malkovich director at a club in New York.
Drew and Spike were seen kissing outside The Ivy on March 14th, which must have been a calculated move on their part to announce their relationship. That restaurant is always swarmed with paparazzi.
Spike was said to have showed up unexpected to Drew's vacation birthday celebration with friends in Hawaii at the end of February. Drew, Cameron, and Spike seem to have enjoyed their island vacation. They were all seen playing on the beach and Cameron and Drew were even photographed smoking a fattie.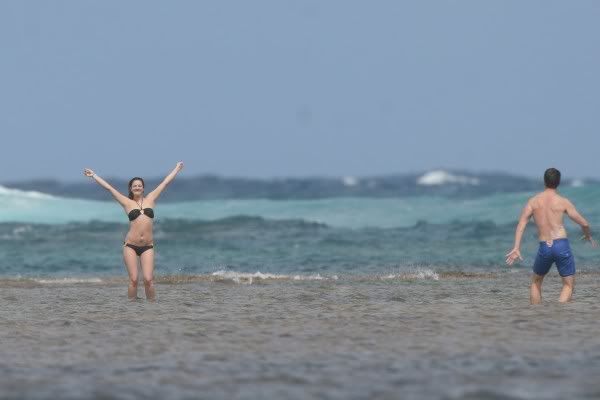 Sofia Coppola is happy in her new relationship with a growing family. She and French singer Thomas Mars of the excellent band Air live in Paris with their baby daughter, Romy, who is four months old. She recently called motherhood a "new adventure" and said that "it's exciting" to care for her new daughter. That's nice that she wanted to make sure her ex was happy with someone new.
In other Drew Barrymore news, former Sassy and Jane editor Jane Pratt claims to have slept with the actress years ago. Mollygood notes that it sounds like a blatant publicity move on Pratt's part as she has a new radio show. It's probably true, but it's also mighty lame to kiss and tell years afterward.
Thanks to PopSugar for the header image, and Oh No They Didn't for the image of Drew and Spike on the beach.
Here is Drew outside of Starbucks on 3/14. [via]