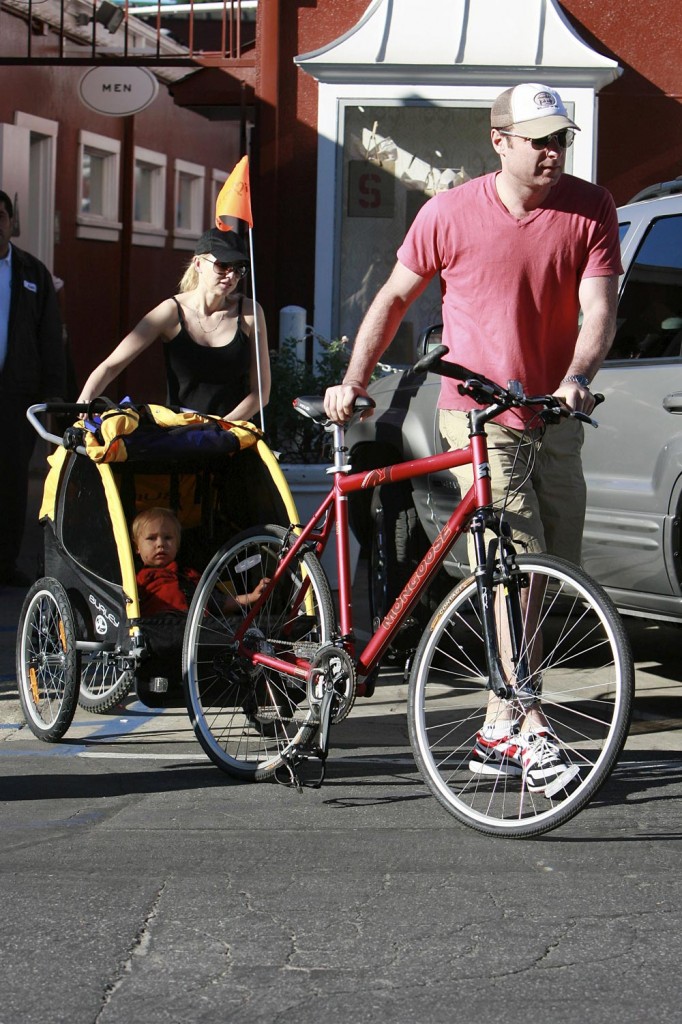 Naomi Watts, who has just had a second son in December, wants another one, but her partner, Liev Schreiber, isn't quite on board yet:
She says, "I love babies. I look at this little baby and, even after quite an intense birth – they say you have amnesia, as women – I would go a third. It would be nice to have a girl."

But the star may have to persuade her partner if she wants another child, adding, "You should see our house. It's pretty chaotic right now and I keep making fun of Liev because he keeps walking around going, 'No more babies, no more babies', like Rain Man or something."
Naomi, there's only one small problem – you don't get to pick the gender. Even though there are people who absolutely claim that you can choose the gender of your child through diet, your choice of underpants, and the phase of the moon you conceive, I hear they're only right about 50% of the time.
Naomi also says that she's succeeded where many women fail – expressing breast milk at work.
She explains, "It was a struggle and you don't have the foresight particularly the first time around as to how difficult it would be until you're there.

"I was still nursing my baby at that point and we were shooting at night in the freezing cold and I wasn't going to have him in the trailer and on the set, so I would be expressing milk and sending it back to the hotel and then having to feed him all day the next day, when I should have been sleeping, so it was definitely a challenge."
One of the biggest myths of motherhood would have to be that breastfeeding is natural (that part is true enough) and therefore easy. I used to volunteer for a group that helped new mothers, who would often come in for help, absolutely devastated at the fact they had failed to breastfeed, or keep it up on returning to work. Kudos to Naomi for managing it.
Naomi and partner Liev Schreiber have sons Alexander, 19 months, and Samuel, 2 months.
Naomi Watts and Liev Schreiber are shown out on their bikes in Brentwood, CA, on 1/31/09. Some shots show their son with them and others, taken at another point in the day, show them bringing home groceries home using their bike trailer. Credit: WENN