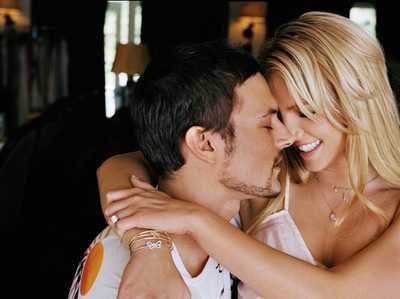 Despite earlier reports that probably originated in the British press that K-Fed was going to walk away from his failed marriage to Britney Spears with a comfortable $17 million settlement, the chain-smoking parents have settled their divorce for considerably less. Somehow walking mess Britney had a prenup that protected her dwindling fortune, and sources say K-Fed is going home with just a million bucks. We might not ever know for sure, though, as Britney's lawyer is expected to try to keep the specifics under wraps:
TMZ has learned Britney Spears and Kevin Federline have reached a settlement in their divorce.
Sources say that under the terms, K-Fed will walk away with around $1 million (In case you're wondering, Spears' lawyer, Laura Wasser, drafted and airtight pre-nup). As for their two kids, we're told Britney and Kevin will have joint custody, sharing physical custody 50/50. The divorce will be final, with a judge's signature, very soon.

In the past, when Wasser settled a high-profile divorce, the parties filed a "skeletal judgment," which meant the specific terms were omitted from the public documents.
Still, K-Fed isn't going to be roughing it on his mere $1 million. He was estimated to have made about six figures for his birthday party appearance at Pure nightclub in Vegas, and his entire luxurious stay and all travel were comped.
Interestingly enough, the lawyer's office where Britney and K-Fed signed away their marriage was so close to the dentist's office in Century City, where Britney had two emergency consultations that paparazzi initially reported that she went back there for some additional work on her mouth.
Update: US Weekly says that the $1 million settlement report is not accurate, and claims the two took a 15 minute smoke break from their divorce meeting and were seen chatting amicably.
Here are blurry far away pictures of Britney after signing the divorce papers and some from her wedding. There's also an early photoshoot with K-Fed to show how young stupid love can go so horribly wrong. Scans from Britney Zone and pictures from Flynet Online and Totally Britney.