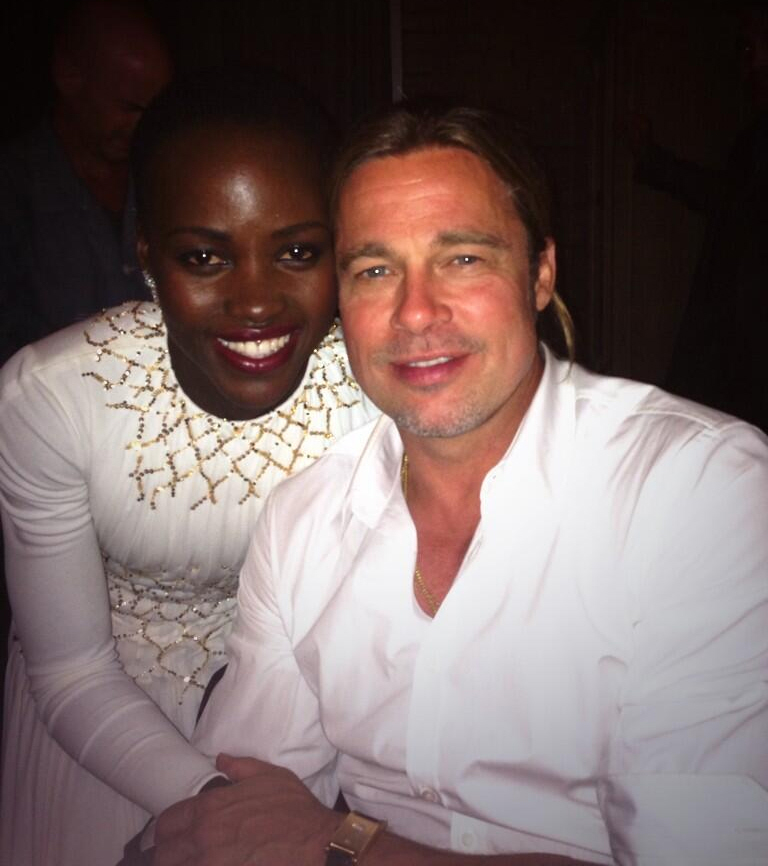 I was looking through all of our Lupita Nyong'o photos, and there's a real dearth of photos of Lupita standing next to Brad Pitt. It's only happened a few times. For his part, Brad seems wary of posing too much beside women who are not Angelina Jolie. I don't know if that's one of Brad's Rules or one of Angelina's Rules, but it's the truth. Anyway, I did find the header image on Darren Aronofsky's Twitter, so I thank him for that.
I don't have any doubt that Brad is very proud of Lupita and that he – like almost everyone else who learned of this enchanting creature in the last year – has a bit of a crush on her. I mean, who doesn't have a crush on her? Men, women, talk show hosts, babies, animals, I think everyone is a little bit in love with her right now. But don't you know that The Leg is angry? The Leg will destroy your Lupita-Crush!
BRAD PITT's "secret" crush on Hollywood's newest "It girl," Lupita Nyong'o, is out in the open now – and it's landed him in hot water with Angelina Jolie! Brad, 50, has gone gaga for 31-year-old Lupita, who's been nominated for a Best Supporting Actress Oscar for her role as "Patsey" in the Pitt-produced drama, "12 Years a Slave."

The screen hunk was able to hide his crush from Angelina for a while, but he let the cat out of the bag when he publicly gushed about the Kenyan beauty at the Producers Guild Awards in Beverly Hills on Jan. 19.

"She's very special, a very special young lady. We're going to see great things from her," he said.

After the show, Brad flew to Australia to reunite with Angie and their six kids, who have been Down Under while she's directing the World War II film "Unbroken."

"He wasn't welcomed with open arms," said a source. "Angelina read him the riot act when he arrived. She told him that he didn't need to make his 'crush' on Lupita so obvious to the entire world. Angie is working her tail off, juggling directing duties and caring for their kids. Meanwhile, Brad is running around on the other side of the globe acting like a carefree bachelor."

Sources say Brad and Lupita kept close throughout the event. When Leonardo DiCaprio snuck a kiss on Lupita's cheek on the red carpet, Brad stepped in and jokingly warned: "Hey, man, stay away from my girl!"

The source said: "If you didn't know better, you would have thought Brad and Lupita were girlfriend and boyfriend. He is so smitten with Lupita that he's already negotiating to line her up in another film that they can both star in together. He told her that he wants her to be his next leading lady."

This isn't the first time Brad and Angelina have had issues with jealousy. Angie was livid when Brad flipped for Argentine-French actress Berenice Bejo in 2012. And she hit the roof over his close relationships with "World War Z" co-stars Julia Levy-Boeken, Mireille Enos and Katia Bokor.

"Brad's fixation with Lupita isn't sitting well with Angie," the source added. "Despite his devotion to her and their children, Angelina can't let go of the nagging worry that Brad is on the prowl for the next hot thing to come along in Hollywood."
Oh, please. If anything, Angelina is probably pissed off that she can't spend time with Lupita too. Lupita seems more like Angelina's type than Brad's. God… that would be interesting, wouldn't it? "Angelina JEALOUS, Brad Weeps: Angelina Declares Undying Love For Lupita!" I might be into that storyline. Angelina and Lupita would be a very special kind of power couple. Damn, now I really want that to happen.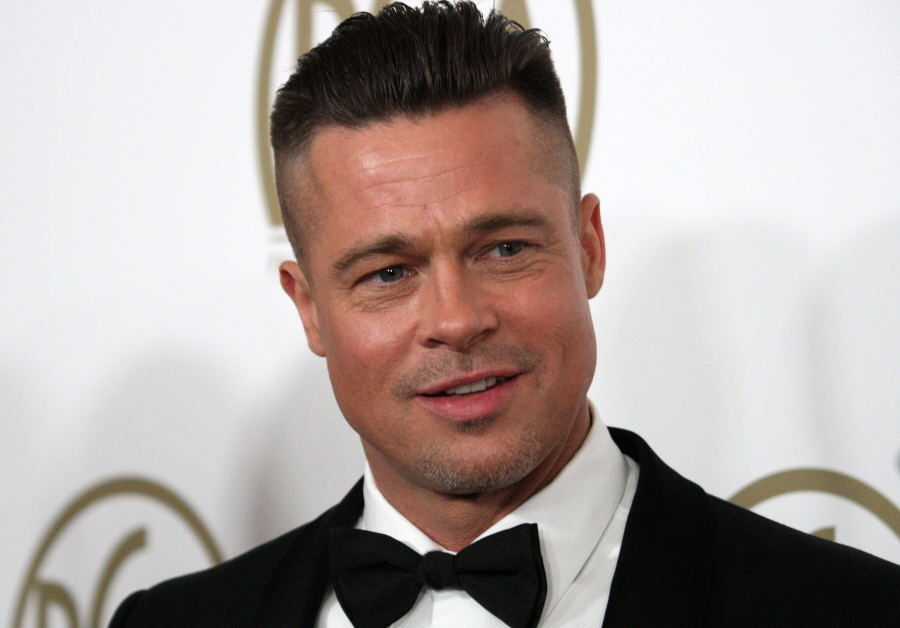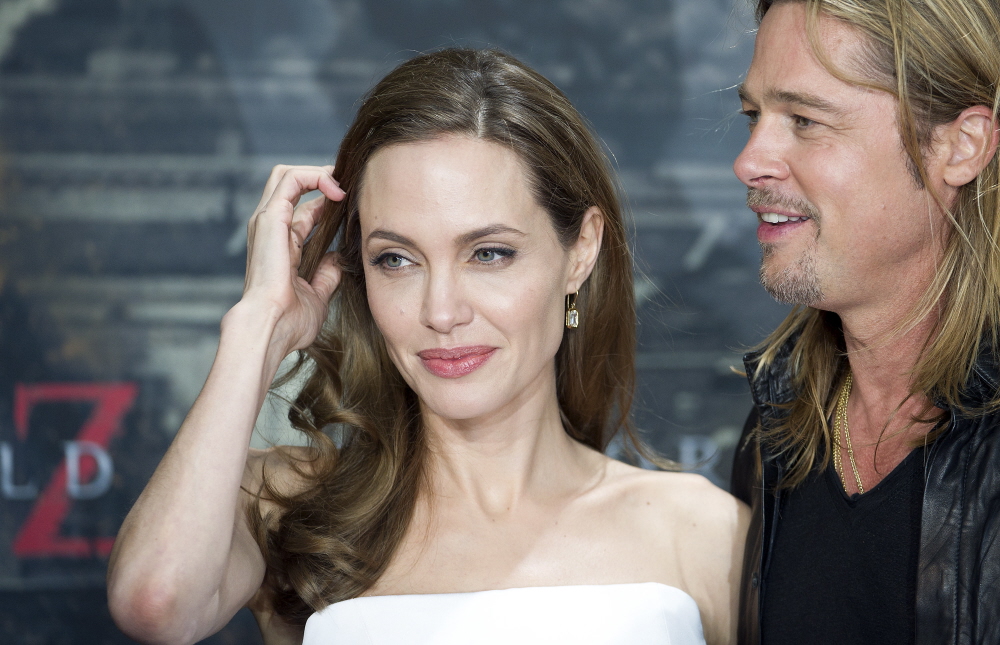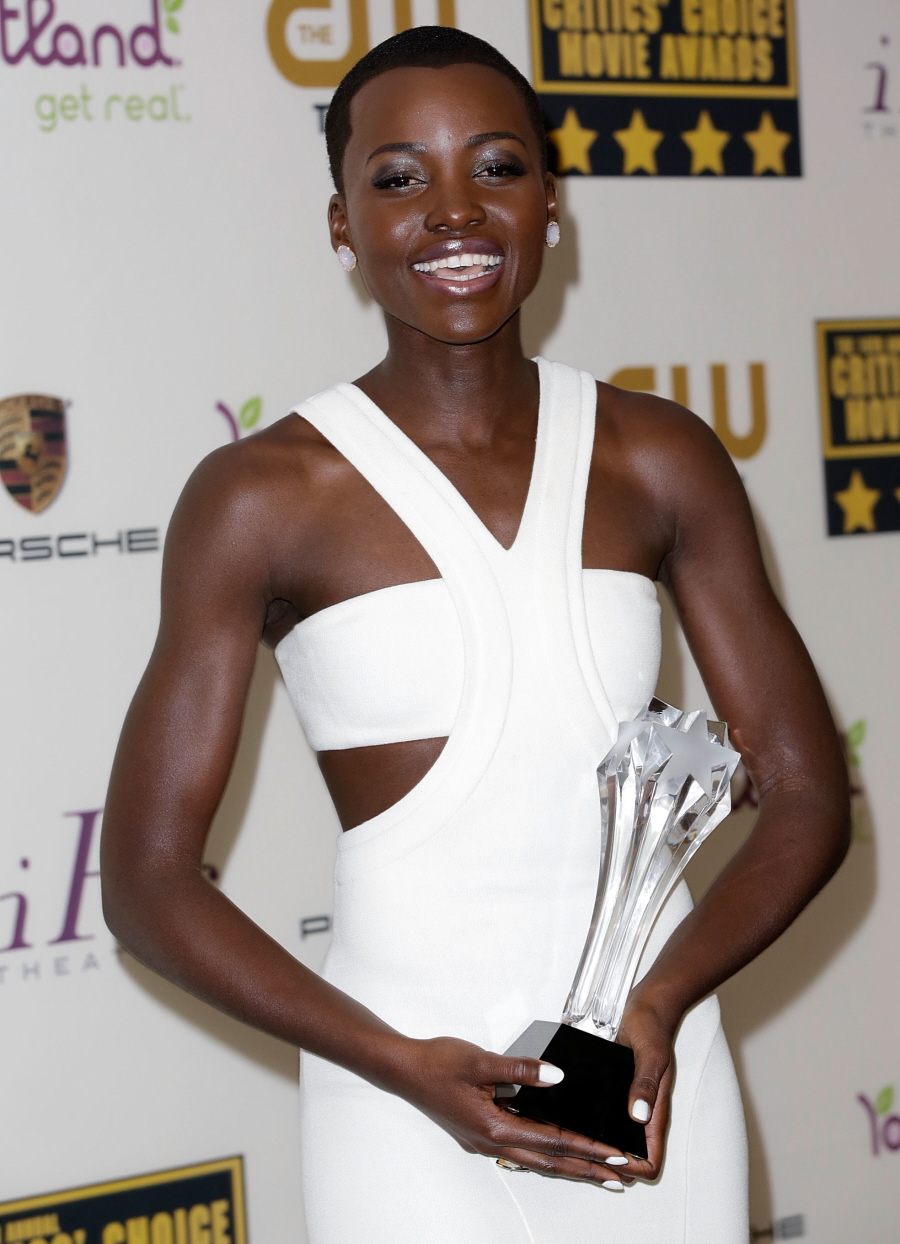 Photos courtesy of WENN, Instagram, Twitter.