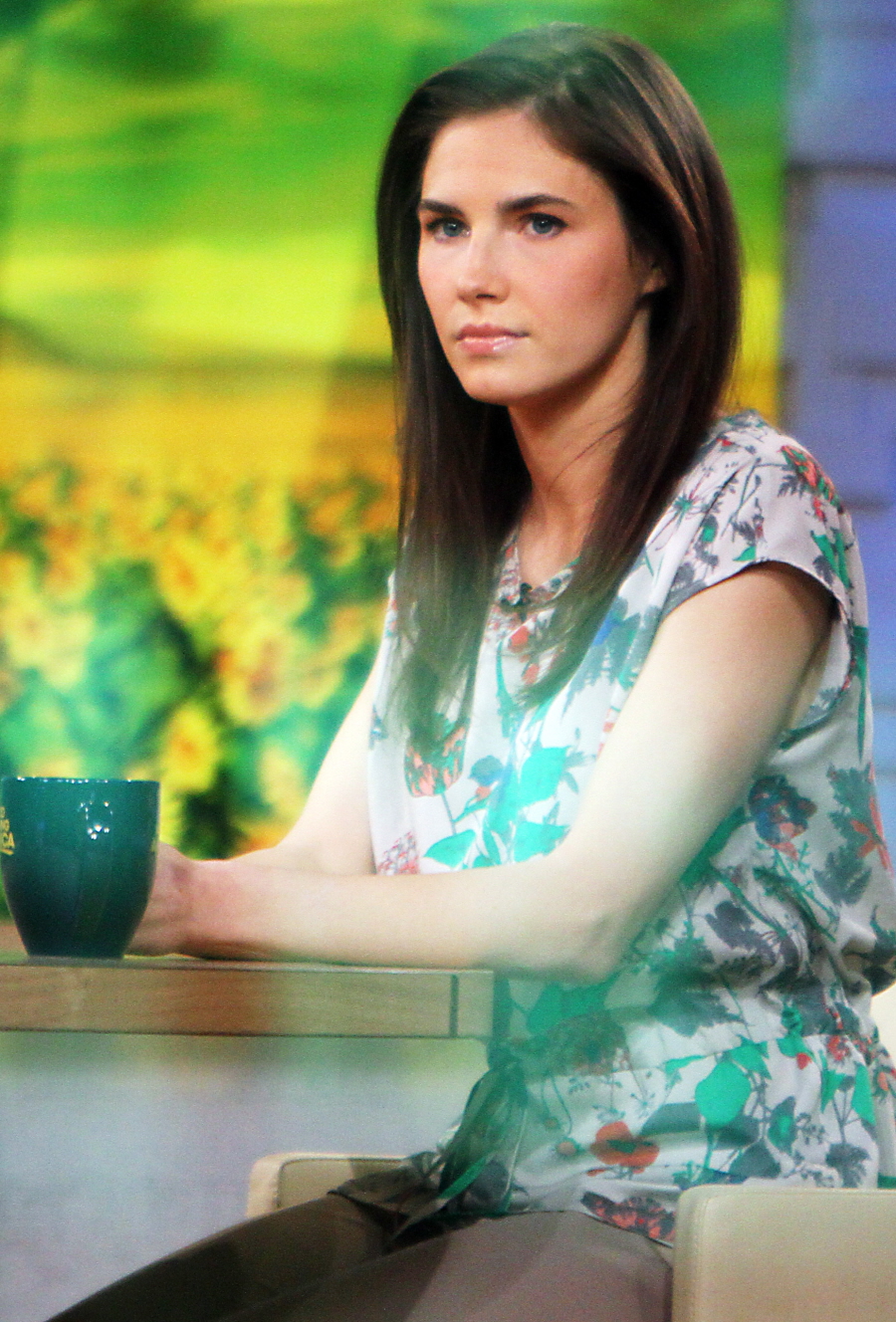 I have a question: are Meredith Kercher's family members the people pushing the Amanda Knox-Raffaele Sollecito stuff at this point? And by that I mean, is the Kercher family going to the Italian authorities over and over, begging them to retry Knox and Sollecito? I know that several Kercher family members believe that Knox and Sollecito still haven't told the truth about what went down the night Meredith Kercher was murdered, but my question is: who was pushing for this retrial? Was it the Italian prosecutors, the Italian people or the Kercher family? Or a combination of all the above?
So, yes, Amanda Knox was convicted AGAIN of murdering Meredith Kercher. Raffaele Sollecito was convicted again as well. Italy has no "double jeopardy" like we have in America, which seems to mean that Knox and Sollecito are going to keep being retried, found guilty, appeal, exonerated, retried, found guilty, appeal, you get the picture. This might go on for the next ten years. Or more.
Amanda Knox has been convicted of murdering her British roommate in a second appeals trial that concluded in Florence on Thursday. Knox's former Italian boyfriend, Raffaele Sollecito, has also been found guilty once again for the 2007 slaying of Meredith Kercher.

Knox has been sentenced to 28 ½ years in prison, according to CNN. Sollecito's sentence is 25 years. Knox, who is now 26 and a student at the University of Washington in Seattle, is not likely to return to Italy to serve her new sentence, since U.S. law prevents a person from being tried twice on the same charge, a legal expert told CNN.

Italy's highest court had ordered a new trial for Knox and Sollecito after the pair were acquitted in 2011. The Court of Cassation said the acquittal was full of "deficiencies, contradictions and illogical" conclusions. Knox did not return to Italy for the trial, nor was she compelled by law to do so.

Knox served four years of her original 26-year sentence, including three years on a slander conviction for falsely accusing a bar owner in the Umbrian university town of Perugia. The bar owner, Patrick Lumumba, again testified against Knox during the second appeals trial.

"I say the same thing I said six years ago. I think she is guilty, and that is why she slandered me," Lumumba told reporters.

Knox and Sollecito have maintained their innocence in the stabbing of 21-year-old Kercher, who was found with more than 40 wounds and a deep gash in the throat in the Perugia apartment she shared with Knox. A third person, Rudy Guede of the Ivory Coast, was convicted of Kercher's murder as well, and is serving 16 years after being found guilty in a separate trial. Prosecutors say he could not have killed her alone.

Knox released a statement to media about her conviction shortly after the news broke.

"First and foremost it must be recognized that there is no consolation for the Kercher family," Knox says. "Their grief over Meredith's terrible murder will follow them forever. They deserve respect and support."

"I am frightened and saddened by this unjust verdict," the statement continues. "Having been found innocent before, I expected better from the Italian justice system. The evidence and accusatory theory do not justify a verdict of guilt beyond a reasonable doubt. Rather, nothing has changed. There has always been a marked lack of evidence. My family and I have suffered greatly from this wrongful persecution."

"This has gotten out of hand. Most troubling is that it was entirely preventable," says Knox. "I beseech those with the knowledge and authority to address and remediate the problems that worked to pervert the course of justice and waste the valuable resources of the system: overzealous and intransigent prosecution, prejudiced and narrow-minded investigation, unwillingness to admit mistake, reliance on unreliable testimony and evidence, character assassination, inconsistent and unfounded accusatory theory, and counterproductive and coercive interrogation techniques that produce false confessions and inaccurate statements."

"Clearly a wrongful conviction is horrific for the wrongfully accused, but it is also terribly bad for the victim, their surviving family, and society."
In the wake of this re-conviction, Sollecito was "found" at the Italian border and taken into custody by police. Some people say he was trying to flee Italy, but I saw his lawyer on the Today show and it sounded like Sollecito was just trying to get somewhere quiet to wait out the verdict. The Today Show's legal experts said that there's a possibility that the Dept. of Justice will extradite Knox to Italy, but it probably won't happen. I tend to believe that Amanda will spend the rest of her life in America, never traveling abroad again.
Meredith Kercher's sister Stephanie released a statement after the verdict yesterday. She said: "I think we are still on the journey of the truth and it may be the fact that we don't ever really know what happened that night, which will be something we have to come to terms with." I kind of believe that. After watching some of the interviews Knox gave to promote her book last year, I do still wonder if Knox knew more than she's ever said. I don't believe she killed Kercher, but… I don't know, her interviews last year weren't the most convincing things ever.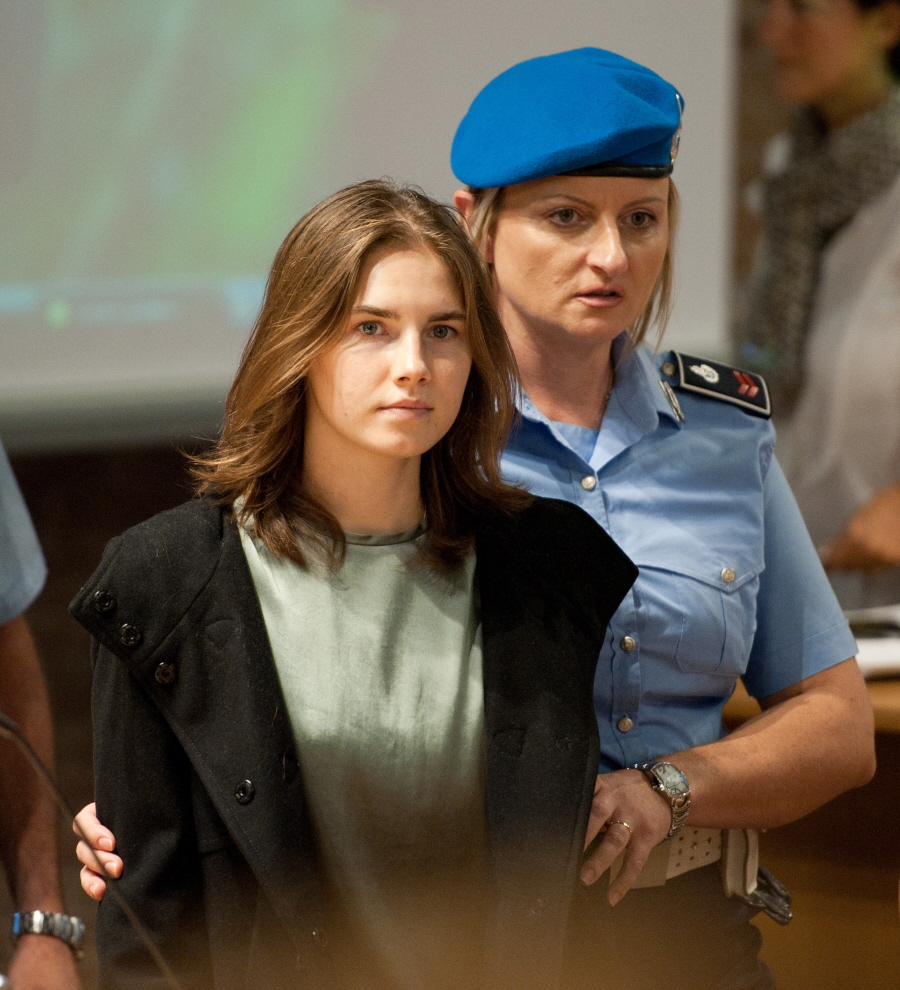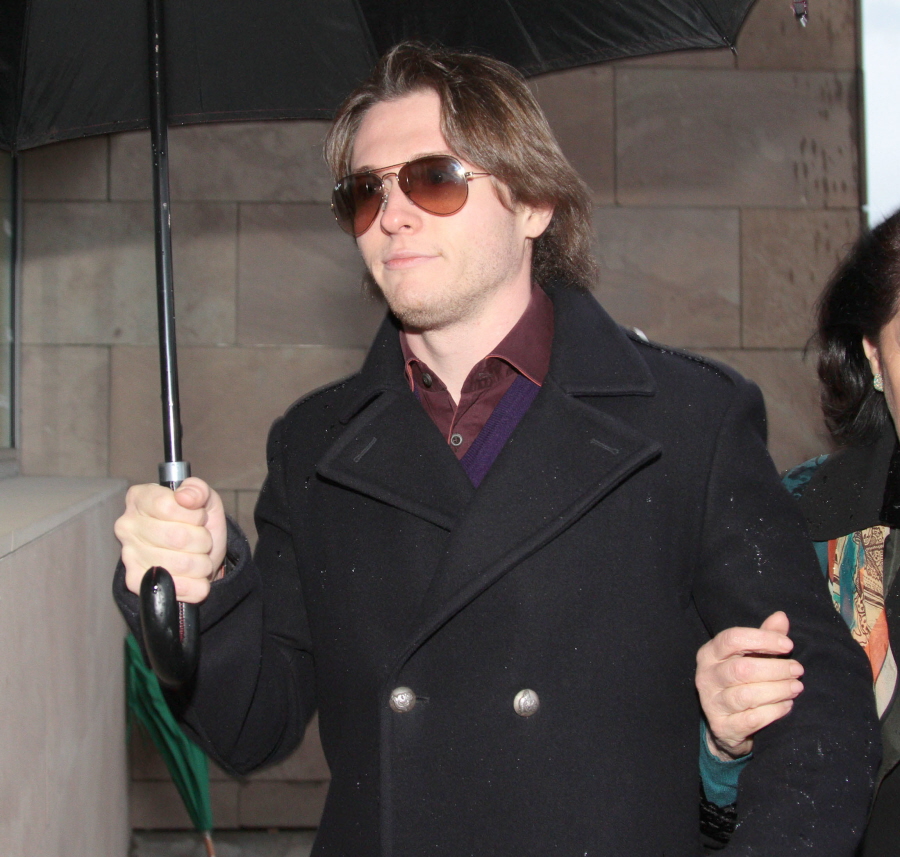 Photos courtesy of WENN.