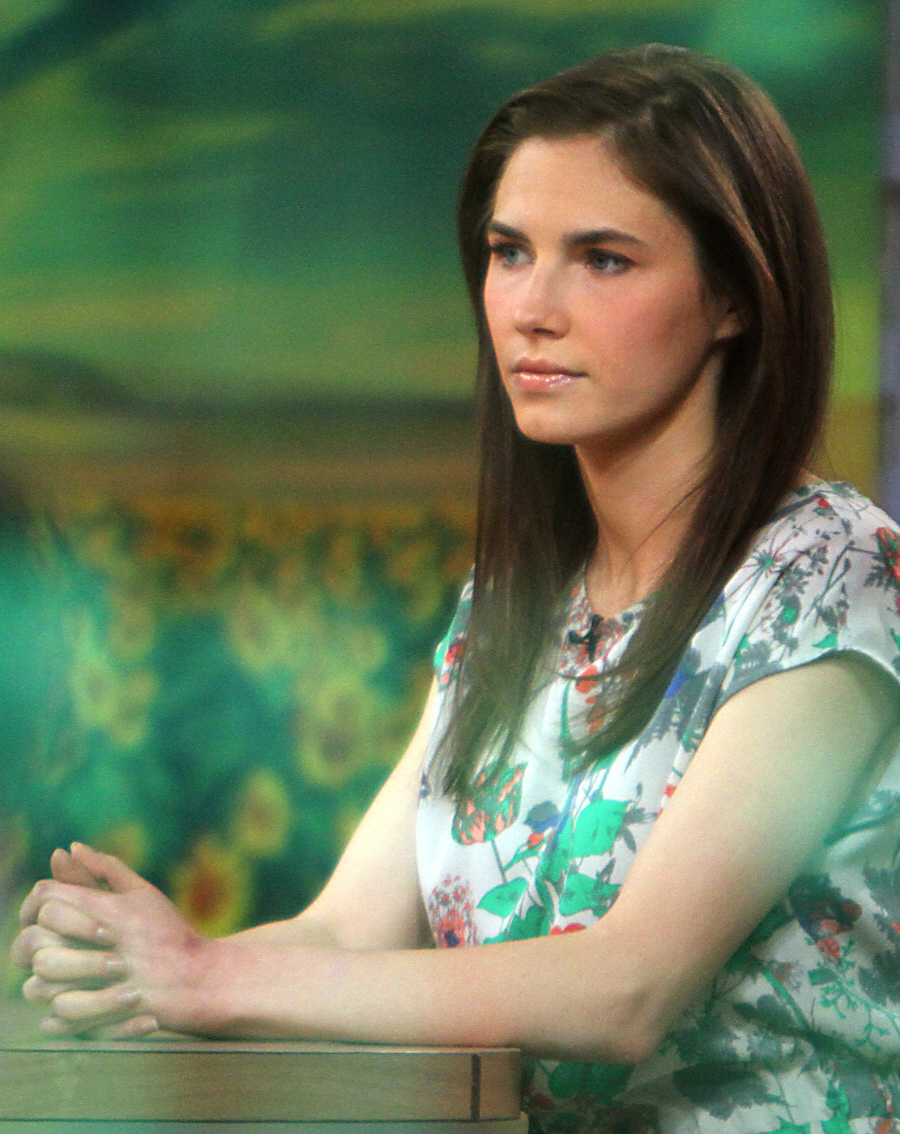 Amanda Knox has been on PR blitz this week which I have been ignoring for the most part. I have a passing interest in her situation, but as I've said before, I haven't been following all of the ins and outs of the criminal case. And it's not over for Knox – an Italian court overturned her acquittal in March, and Italian prosecutors will apparently retry her for murder at some point. But for now, I think Amanda is trying to make some money (probably to pay her legal fees, which I imagine are quite extensive), so she's written a book and she's been doing interviews.
I decided to cover this when I read Jezebel's story/coverage of Amanda's book and how… average she seems. Average in a good way. Average in that she is just like a million other girls of her generation – she's relatable, she's nerdy and she was thrust into the international spotlight when she was still in the middle of figuring out who she was and is. I would recommend reading the Jezebel article – it got me interested in Knox's book, Waiting To Be Heard.
As for the interviews… she gave a big one to Diane Sawyer for 20/20. Here's part 1 of it – around the 6:30 minute mark, Sawyer asks her direct questions about whether or not Knox was involved with any part of Meredith's murder. Her reaction seems… weird. I know I'm being nit-picky, but who nods in the affirmative when saying "No…no"?
Here's Part 2 (the beginning part is the same, but there's new information halfway through):
What strikes me now that I've sat through this interview is that Amanda Knox doesn't seem guilty of murder, but that she is guilty of being an extremely self-absorbed young woman. Still. To this day. To this day, HOW she tells her story seems narcissistic. There really isn't that much concern for Meredith or Meredith's family. I mean, she doesn't have to beat her breast and wail about it, but it's like she has to be reminded over and over that she's not the biggest victim in this whole situation.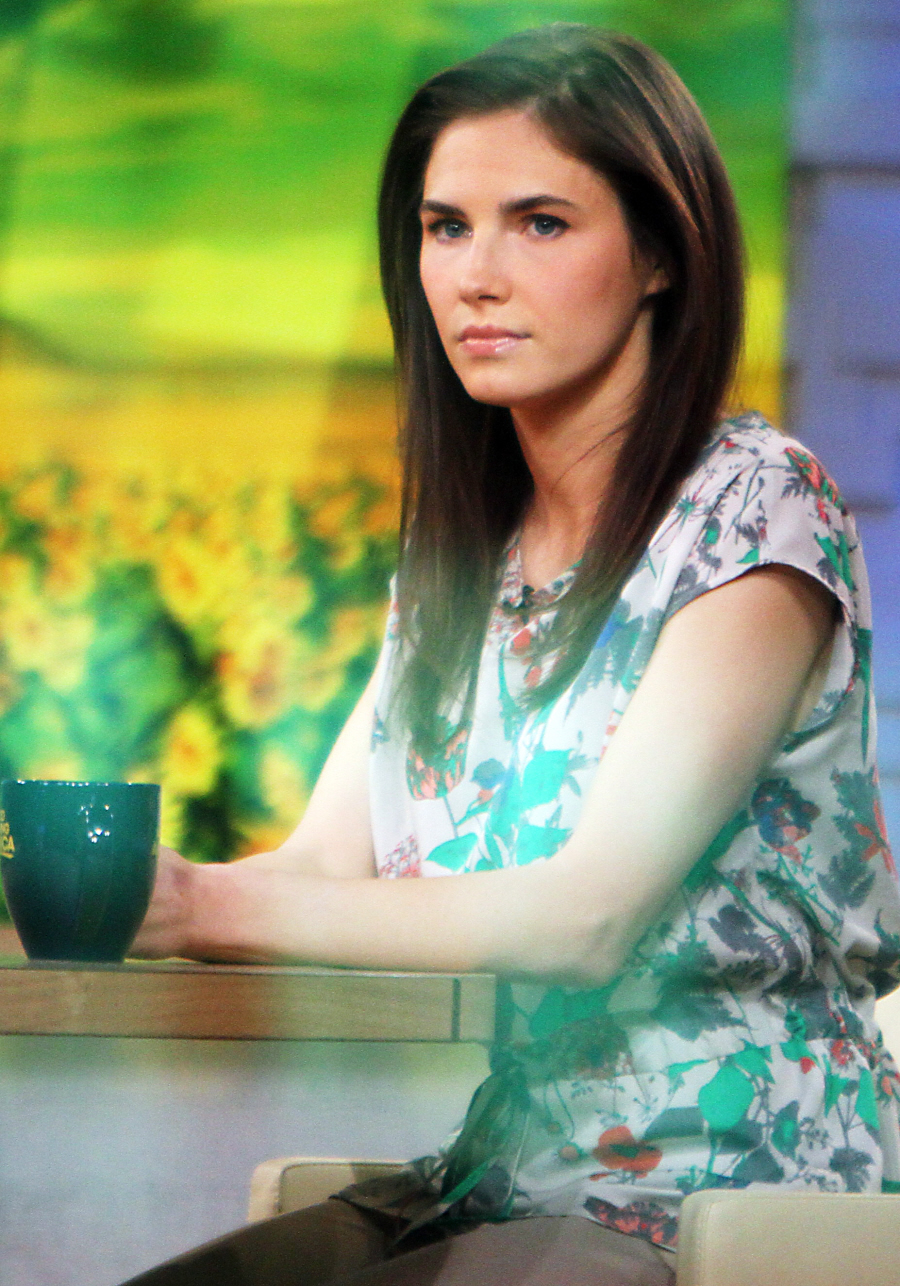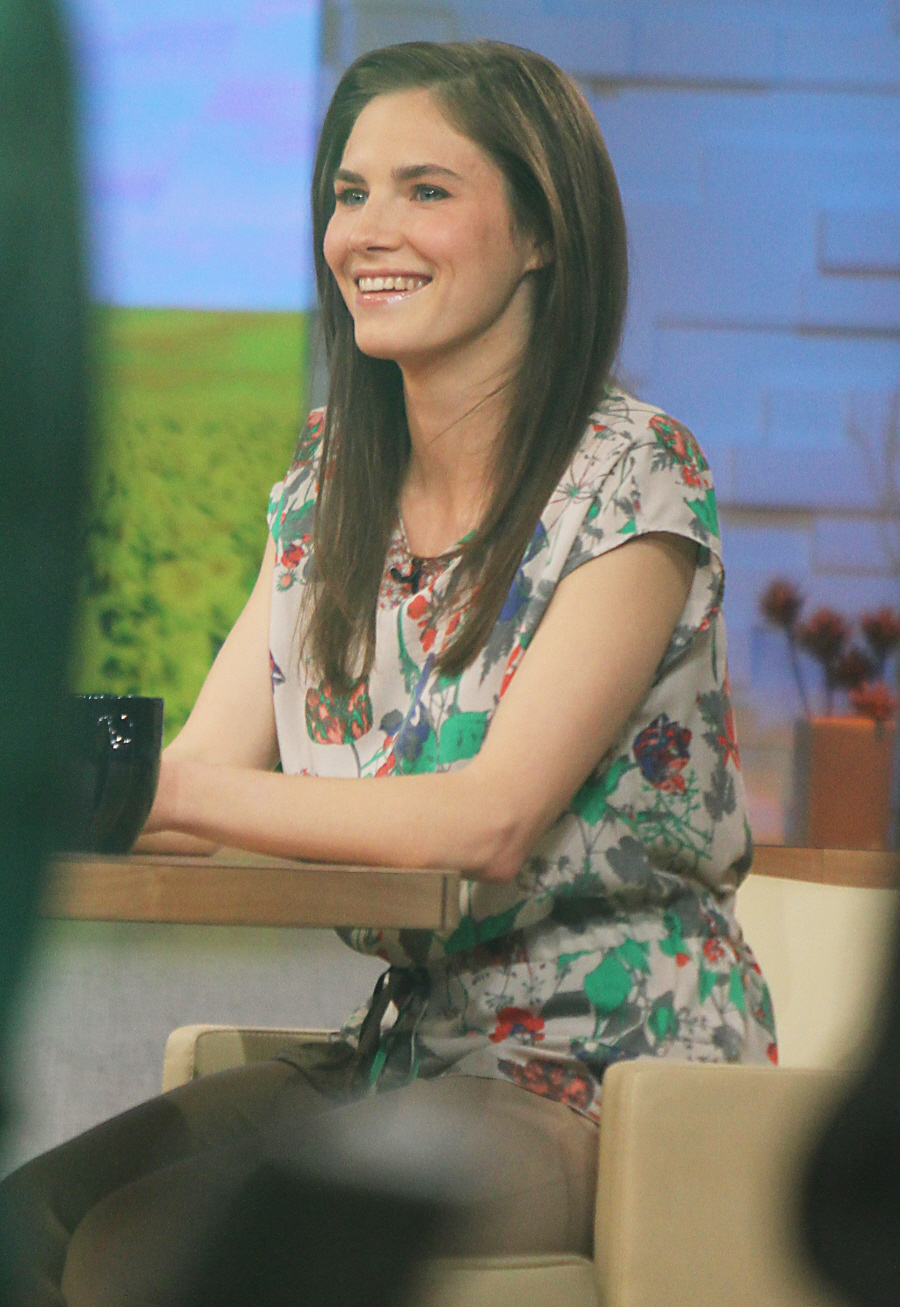 Photos courtesy of WENN.