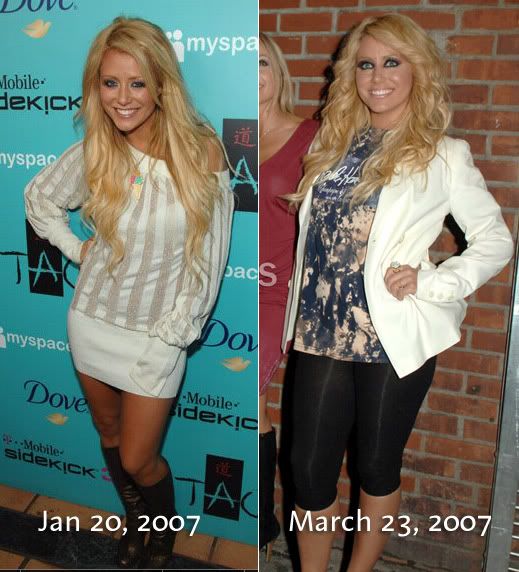 Media Take Out was calling Danity Kane's Aubrey O'Day pregnant after she was seen out looking like she had aged 10 years and put on 20 pounds. The transformation is not quite as striking in other pictures taken at the same event, but she definitely put on some weight and it's more than just a heavy-handed makeup job.
She looks pregnant to me, especially considering how thin she used to be. People are speculating that it's Diddy's baby, since he's pretty good at knocking women up and was said to be having an affair with her.
Pictures from AubreyODay.us via JJB.