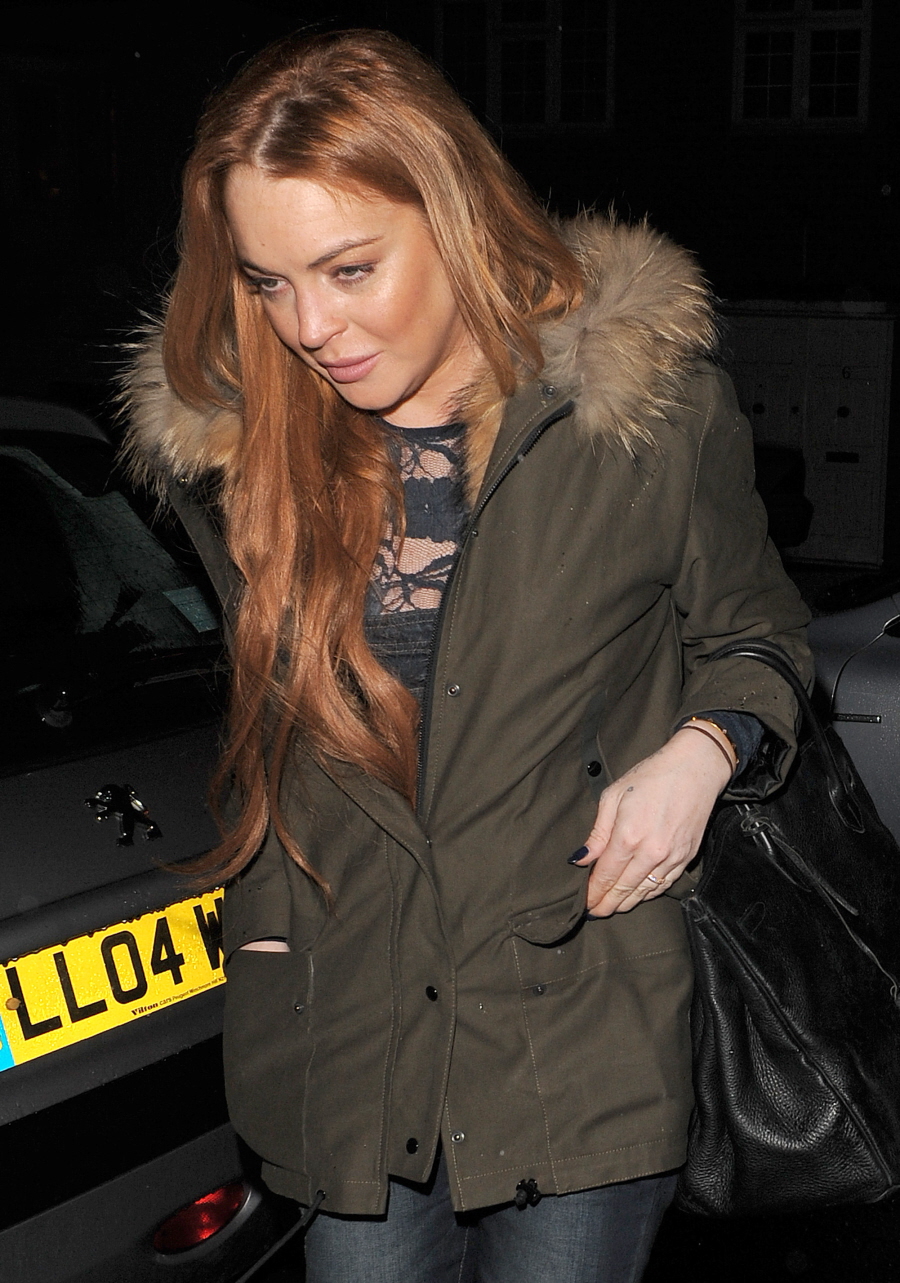 Last week, we heard about Lindsay Lohan being the sad, sad victim of crack-thievery, and how she blamed the theft of her fur coat on a Seahawk player while she was partying at 1Oak. TMZ and Page Six covered it like, "Ha, someone stole the fur coat that Lindsay probably stole." And then everyone was like, "Yeah, I bet it didn't even happen." Well, it looks like 1Oak had enough of Lindsay's crack shenanigans and now other NYC clubs are pretty done with her too. 1Oak banned her and other clubs have followed suit.
Lindsay Lohan has been banned from a number of New York's clubs, but she still seems to be in denial. On Friday night, Lohan tried one more time to get into the NYC hot spot 1Oak, but was denied by the doorman.

A spy also waiting at the door told Page Six, "She stared the doorman down and was surprised that they wouldn't let her in. She was definitely shaken up."

She was banned after a series of incidents capped by claiming someone stole her fur coat last Thursday.

Meanwhile, Lohan tried to get in with the crowd at the new Meatpacking venue Up & Down as they came rolling in.

As Ryan Phillippe, Bar Refaeli, Paris Hilton, Kate Upton and a gaggle of models walked by her and into the club, our spy added, "She turned away to her friends and looked really embarrassed."

Other celebs at 1Oak included Young Jeezy, Lukas Haas, NY Knicks' Iman Shumpert and Chicago Bears defensive end Julius Peppers.
This reminded me of the time that the Chateau Marmont tried to ban Lindsay (for unpaid bills and crack shenanigans) and she kept sneaking in to party, until she eventually found a john to pay her bill or something. My point? The NY clubs can try to ban Lindsay, but crackheads always find a way. If she wants to party – and I think we've established that she's still partying, like, every night – she will find a way to get in those clubs. Remember these photos? That's how she gets into clubs when all else fails.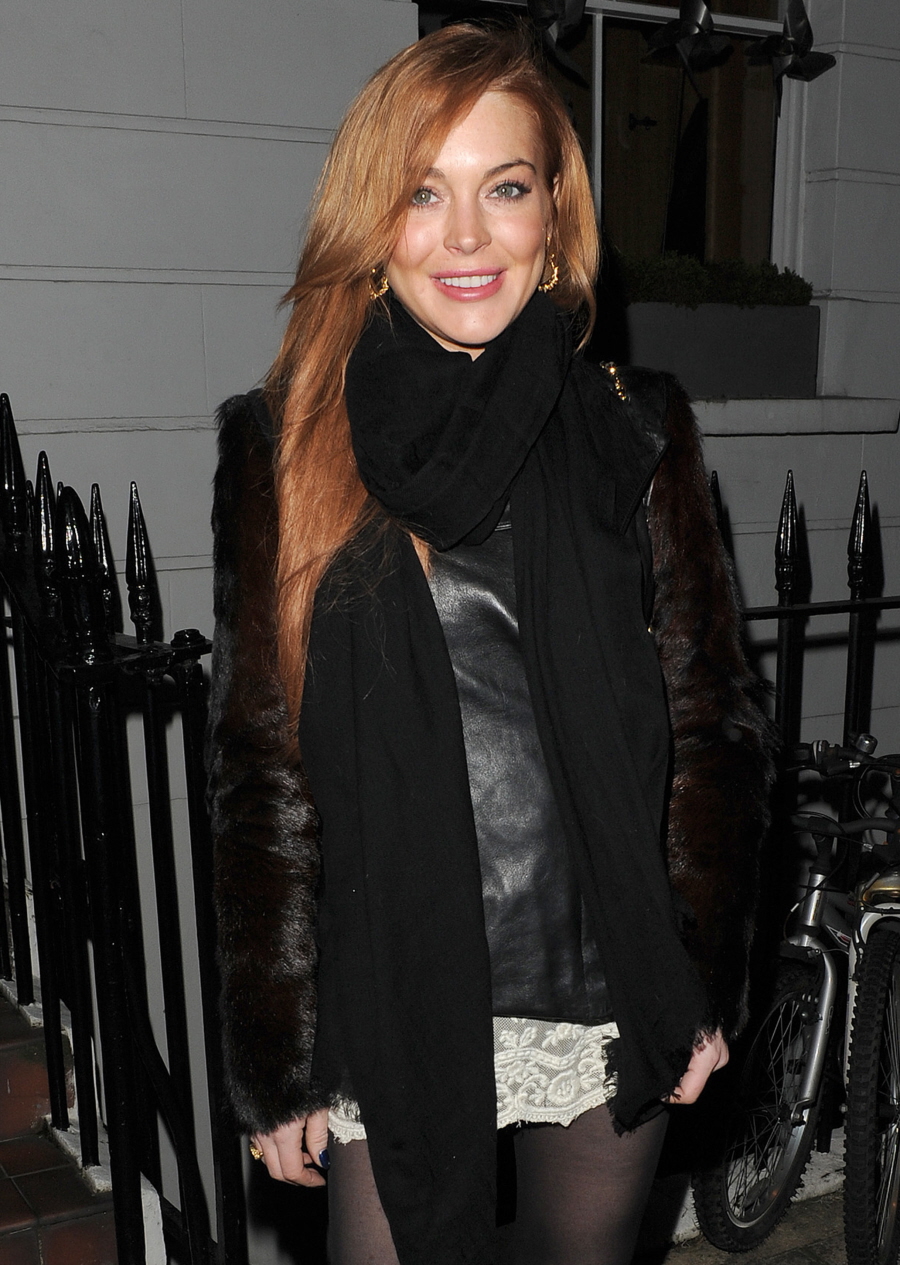 Photos courtesy of WENN.