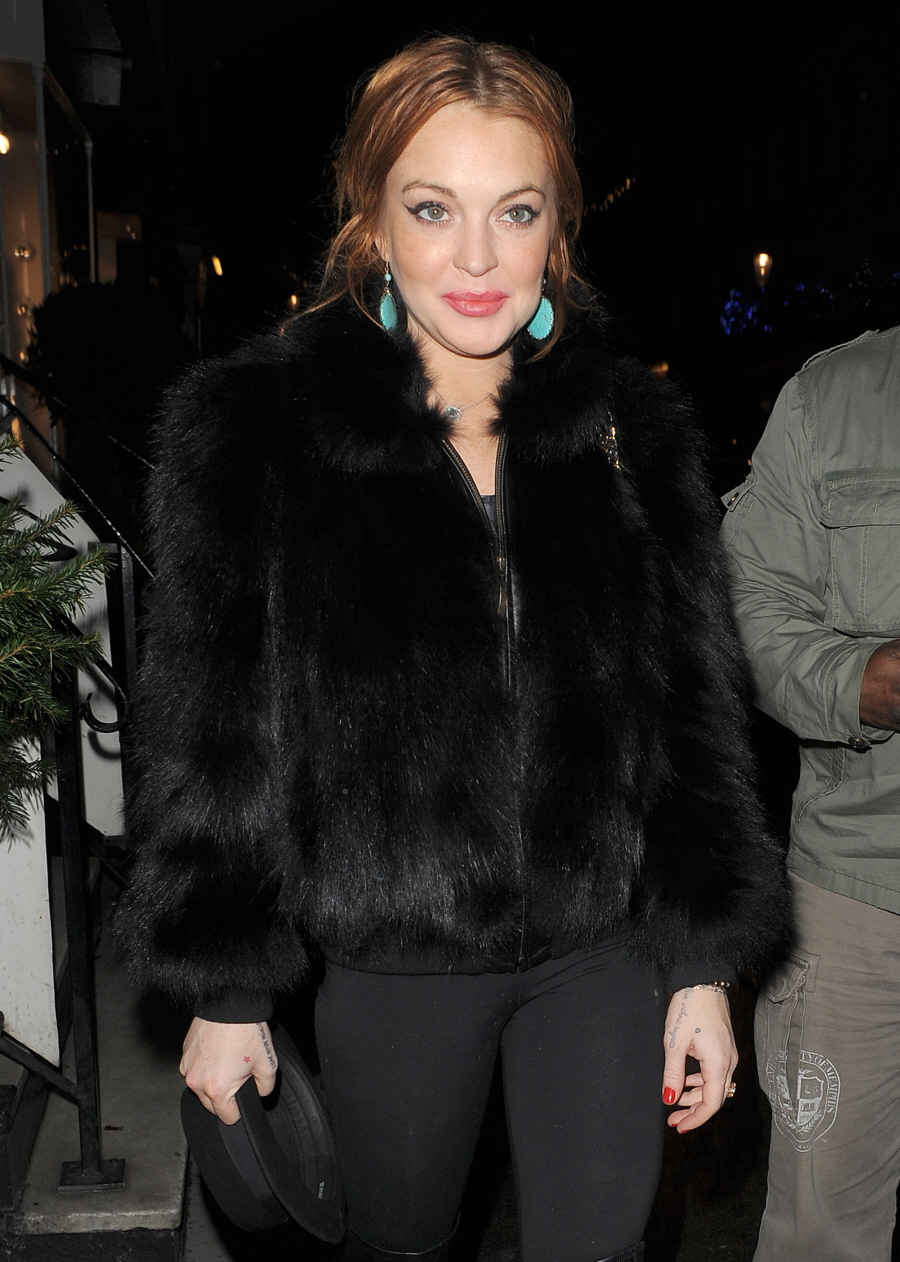 The theme of today's multiple Lindsay Lohan stories is "theft". Or, if you will, "crack thievery." First up, do you remember when Lindsay went on a crack-heisting binge for several years? I'm sure she's still crack heisting stuff, but maybe she's gotten better at it or something, because it's been a good year since she was caught crack-handed. But the whole thing started when Lindsay began boosting clothes from photoshoots, and then she outright stole a fur coat from a club. Well, what cracks around goes around.
Lindsay Lohan claims half of her $75K coat went missing at a New York nightclub … and it's the SAME club where she walked out with someone else's hugely expensive coat 6 years before. We've learned Lindsay was partying at 1Oak Wednesday night. She says she went in with a $75,000 2 piece fur coat.

Lindsay claims she walked out with only one of the 2 pieces on … and when she realized she left the other half inside she went back but it was nowhere to be seen. We're told Lindsay called almost everyone who was at her table … to see if anyone had walked off with the half-a-coat or knew its whereabouts.

Sources tell us … Lindsay claims the only person who she hasn't been able to contact is a Seahawks player … who she says was at her table.

As for the prior incident … you may recall Lindsay was at 1Oak in 2008 when she walked out with someone's $12,000 mink coat. The owner sued Lindsay. Lindsay Lohan … making the case for faux fur.
Well, this is just karma coming to kick her ass. If there was any justice in the world, people would be looting her multiple crack dens and cracked-out storage spaces as we speak. Remember, she's a hoarder too. She's got boxes and boxes of crap, half of it probably jacked from stores, photoshoots and friends' closets. But what if people tried to steal something that was REALLY important to her? Like, her drugs?
Oprah hoped that by giving Lindsay Lohan an OWN show, Lohan would breathe new life into her tattered reputation. To protect her $2 million investment, insiders say Oprah shelled out $16,800 a month on a posh SoHo apartment for Lohan but no idea that Lindsay is treating the pad like a drug den!

"Lindsay was 100 percent doing lines of cocaine at the apartment Oprah got her. She was doing it out in the open, in front of three friends," an eyewitness tells Star.

On December 18th, Lindsay was desperate to track down her former fling, model Morgan O'Connor – and some drugs. "Lindsay went to a hotel to find Morgan and met several models and invited them over. They went with Lindsay to her house and did a bunch of blow."

During that incident, Lindsay bragged that Oprah is lucky to have her. "At Thanksgiving, she told me, 'I own Oprah's Next Chapter. What is she without me? Oprah is so 2009!'"

Sadly, this isn't the first recent Lilo drug binge Star has uncovered. An eyewitness says that Lindsay was snorting cocaine at a friend's mansion during the Art Basel festival in Miami on December 6th.

"Lindsay was doing lines of cocaine in a bedroom with friends. She ended up doing so much that she hada total coke freak-out, screaming, 'Who took my stash?!'"

Lindsay then accused Barron Hilton of stealing from her, which may have led to his beatdown courtesy of Lindsay's friend Ray LeMoine. "She was clearly concerned she wasn't going to get her drugs back and might have to stoop so low as to ask someone to share with her! She kept whining, 'I am a celebrity. I can't just go around asking everyone for coke!' It was so embarrassing."
[From Star Magazine, print edition]
"I own Oprah's Next Chapter. What is she without me? Oprah is so 2009." Says the bitch who is SO 2004. But I like the twist at the end about Barron Hilton and what "really" went down in Miami. Eh, a crack-heisted cocaine stash makes as much sense as anything else. And there's something about "I am a celebrity. I can't just go around asking everyone for coke!" that rings true as well. Lindsay Lohan is a celebrity – she can't ASK people for coke. But she can certainly "trade" her talents into finding a decent stash.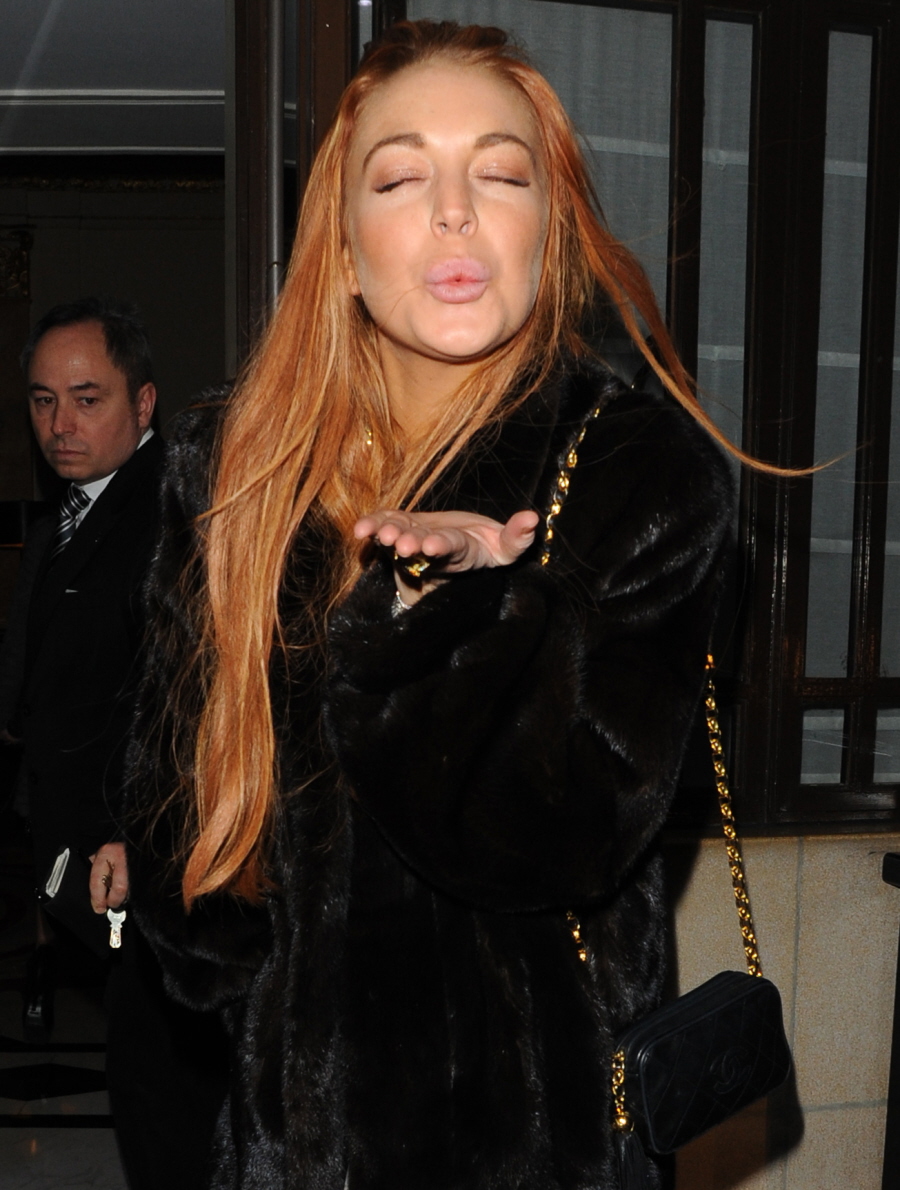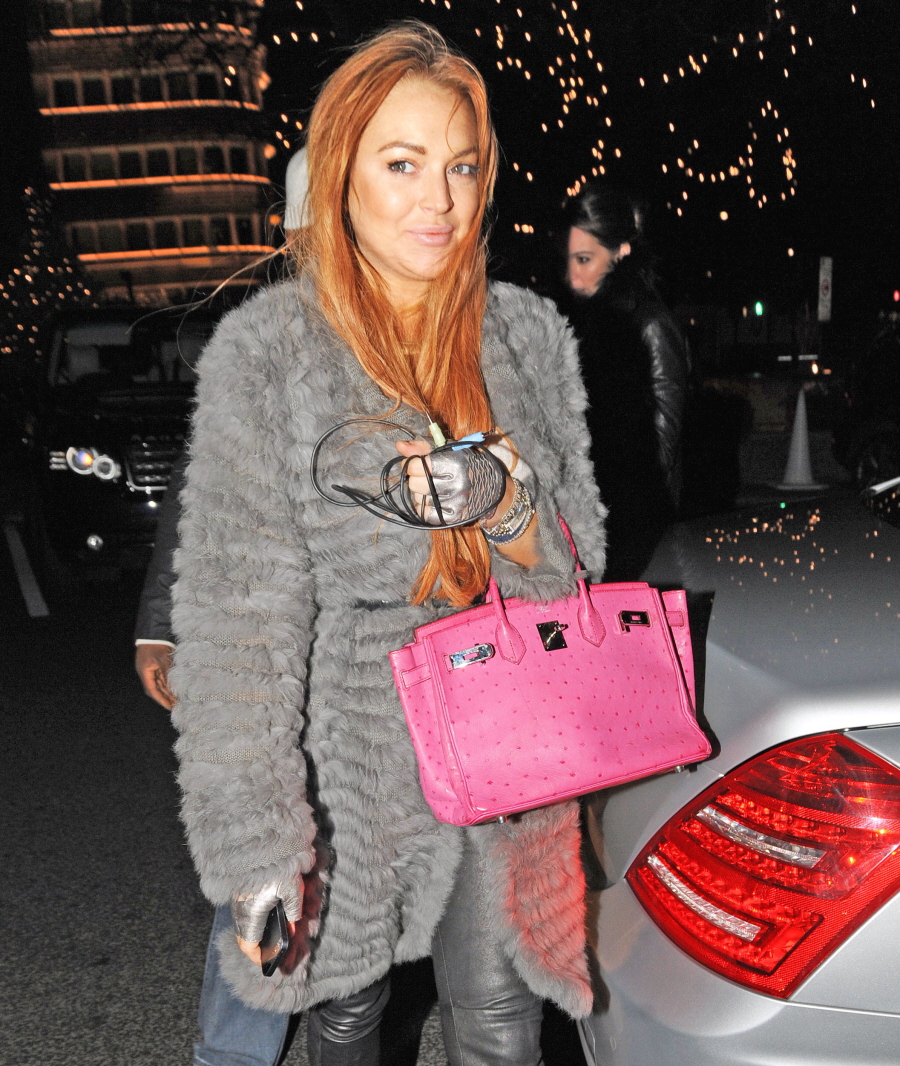 Photos courtesy of WENN.