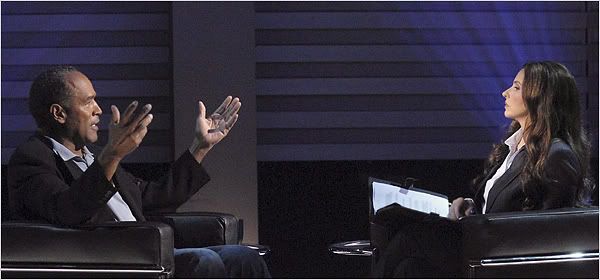 There's going to be an auction for the rights of O.J. Simpson's murder confession book, If I did it, with the proceeds to benefit the victim's family. O.J. was acquitted of criminal charges in the 1994 murder of his estranged wife and her friend, Ron Goldman. O.J. was found guilty in a civil trial, though, and still owes $33.5 million to the family of Ron Goldman.
The Sacramento County sheriff's department will auction off the book on April 17th. They say they only accept cash or certified bank check so come prepared.
A judge eventually froze O.J.'s Simpson proceeds from the book, but it does not seem as if the victim's families have yet been compensated from his ill-gotten gains. O.J. received a speculted $1 million advance, which he said he spent on bills he owed.
An interview between O.J. and his publisher was yanked from airing on Fox after widespread outrage over the book. Leaked transcripts of that interview reveal that O.J. introduced an accomplice in the murders, a recent friend he called "Charlie" and claimed was on the scene and helped him destroy evidence. I speculated back when that news came out that the accomplice could have been Christian Reichardt, the boyfriend of Nicole's best friend Faye Resnick. Christian testified at O.J.'s trial that he spoke to him on the phone on the night in question. Reichardt was reportedly trying to help wean O.J. off steroids, and some have speculated that steriod rage may have led O.J. to freak out and commit the murders.