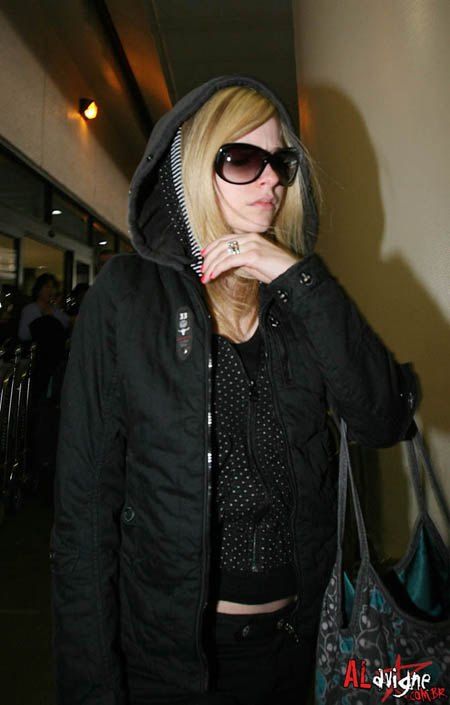 Avril Lavigne, known for spitting at the paparazzi in three separate incidents and them blaming them for it, blames Britney for her downfall. She says you can't complain about the paparazzi because it's part of the job. I guess spitting on them doesn't count as complaining:
Avril told The Sun: "What's happened to Britney is all down to who she is as a person.

"If you want a piece of this business you have to be able to deal with it.

"You can't complain about pressures, the paparazzi, the madness because that's the job.
She also says that no one really knows when she's drunk despite the fact that there are many pictures of her out wasted with her friends:
Avril said that she likes to have a drink and party too, but that she can handle it and "no one really gets to know".
Maybe Avril means that no one gets to know because she's not in rehab like Britney. Apparently a lot of pictures don't count. At least she doesn't have any children to ignore yet.
Avril also recently said in an interview with Jane magazine that she's "the best thing that ever happened" to her husband, Deryck Whibley, and went on to tell a story about how she kneed a guy in the balls in a CD store.
Here are pictures of her at the LA airport on 4/1 and signing autographs in Cologne, Germany no 3/30, thanks to ALavigne.com.br.
There are also older pictures of Avril from October out drunk with her friends.