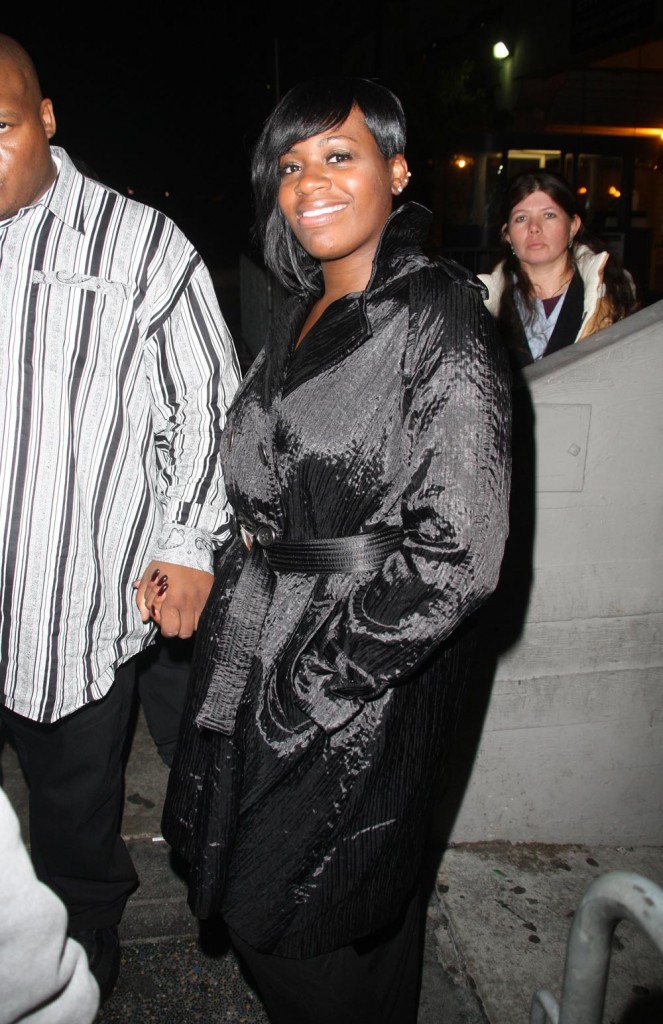 2004 American Idol winner Fantasia Barrino, 24, revealed in her memoir, Life Is Not a Fairy Tale, that she was illiterate and could not read words she wasn't familiar with. She said at the time that she was learning to read to her daughter Zion, now seven. Barrino dropped out of school in the 9th grade and now told E! News that she has plans to go back to high school and get her degree. It sounds like she's going to get her GED, although the article doesn't specify that.
Barrino recently made headlines when it was revealed that her second home, a lavish mansion near Charlotte, North Carolina, was in foreclosure and would be auctioned off. She eventually reached a deal with the bank and was able to keep it, although she has a history of failing to pay off car and home loans.
Like a lot of other celebrities who have come on tough times, Barrino hopes to get a reality show in which she can earn some cash and prolong her chance at fame:
The American Idol star, 24, says she's ready to hit the books and earn her high school degree after giving up the chance to do so when she dropped out of school about a decade ago in the ninth grade.
"I've been talking about it for so long," Fantasia told me earlier today. "I have a lot of young people who look up to me, like my 15-year-old brother and 7-year-old daughter. It's something that I really need to do and that I want to do."

The singer, who rose to fame and fortune as the winner of Idol's third season, says she's back on solid ground after dealing with the possibility of one of her homes being foreclosed and put up for auction.
"I had to sit back for awhile and had to get some things settled," she said. "I had been with a lot of people not doing what they said they were going to do. I didn't have time to sit back and cry. I didn't have time to go to a mental health counselor. I had to keep my s–t on straight—excuse my language!—and handle my business, because it's not just about me. It's about me and my whole family."

Fantasia announced last month that an agreement had been reached so she could keep the home.
With that out of the way, Fantasia can focus on other things, like her award-winning career as well as keeping off the 20 pounds she recently lost. She's hoping to release her third album later this year. And, as is the norm these days, she's also shopping around a reality show about her life with production company World of Wonder.

On Sunday, she's up for a Grammy for "I'm His Only Woman," a duet with her "best friend in the world" Jennifer Hudson.

"I'm going vintage on the red carpet," Fantasia said. "I have lost 20 pounds, so now I can get into vintage, because the women back then were petite. They were very small."

She added, "2008 was a crazy year for Fantasia. '09 is totally different. '09 is my year."
[From E! News]
It bothers me for some reason when people talk about themselves in the third person. It's like the height of narcissism. I watched that season of American Idol and thought Fantasia was full of herself, but she worked hard for her success and she has an incredibly strong, unique vocal ability. She has to learn to manage her money and assets and maybe she'll come away with more skills to improve in that area when she goes back to school. It's got to be so hard to try and cope with only minimal reading skills and good for her for going back for her GED.
Fantasia Barrino is shown on 12/7/08. Credit: WENN