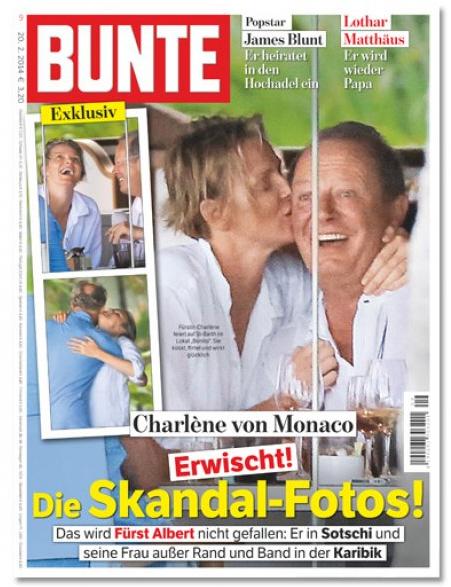 Last year, Princess Charlene went on vacation without her husband, Prince Albert of Monaco. This was no big surprise, because Charlene and Albert have always seemed to have separate lives (even on their honeymoon) and the only time they spend together is during some official royal duties. What was slightly interesting about last year's vacation was that it seemed like Charlene was accompanied by a small group of close friends, and all of us were happy that she seemed to have friends. One of those friends was an older gentleman who looked – to me! – like the current Roger Moore. It was not Roger Moore, but… well, you see him. I'm including some of those months-old photos in this post.
I bring all of this up because the German tabloid Bunte is running an "exclusive" on Charlene allegedly having an affair with the same older gentleman. It looks like Charlene and the older dude are QUITE friendly and handsy with each other. Bunte says that Charlene was vacationing in St. Barth with a group of men and that this happened during the Olympics – so, last week? And Albert is currently at the Sochi Olympics without Charlene. I'm including a photo of him as well – he's really involved in the Olympics and he even passed out medals to luge winners.
Personally, I don't doubt that Charlene is getting some on the side, I just doubt that she's getting it from one of the older gentlemen she vacations with on a semi-regular basis. I think it's far more likely that she's getting it from that Kiwi rugby player. Or some other younger dude. I think the real "scandal" here is Charlene not keeping up appearances or royal duties. She didn't go to Andrea Casiraghi's wedding, she's not at the Olympics now, and on and on. Plus, she has not provided an heir. Something's up, but I think Bunte has it wrong.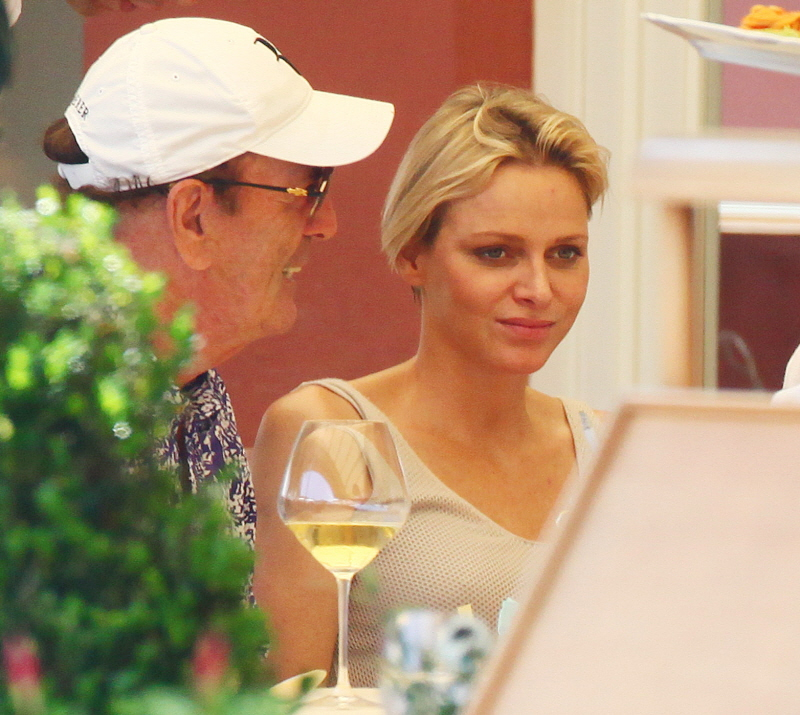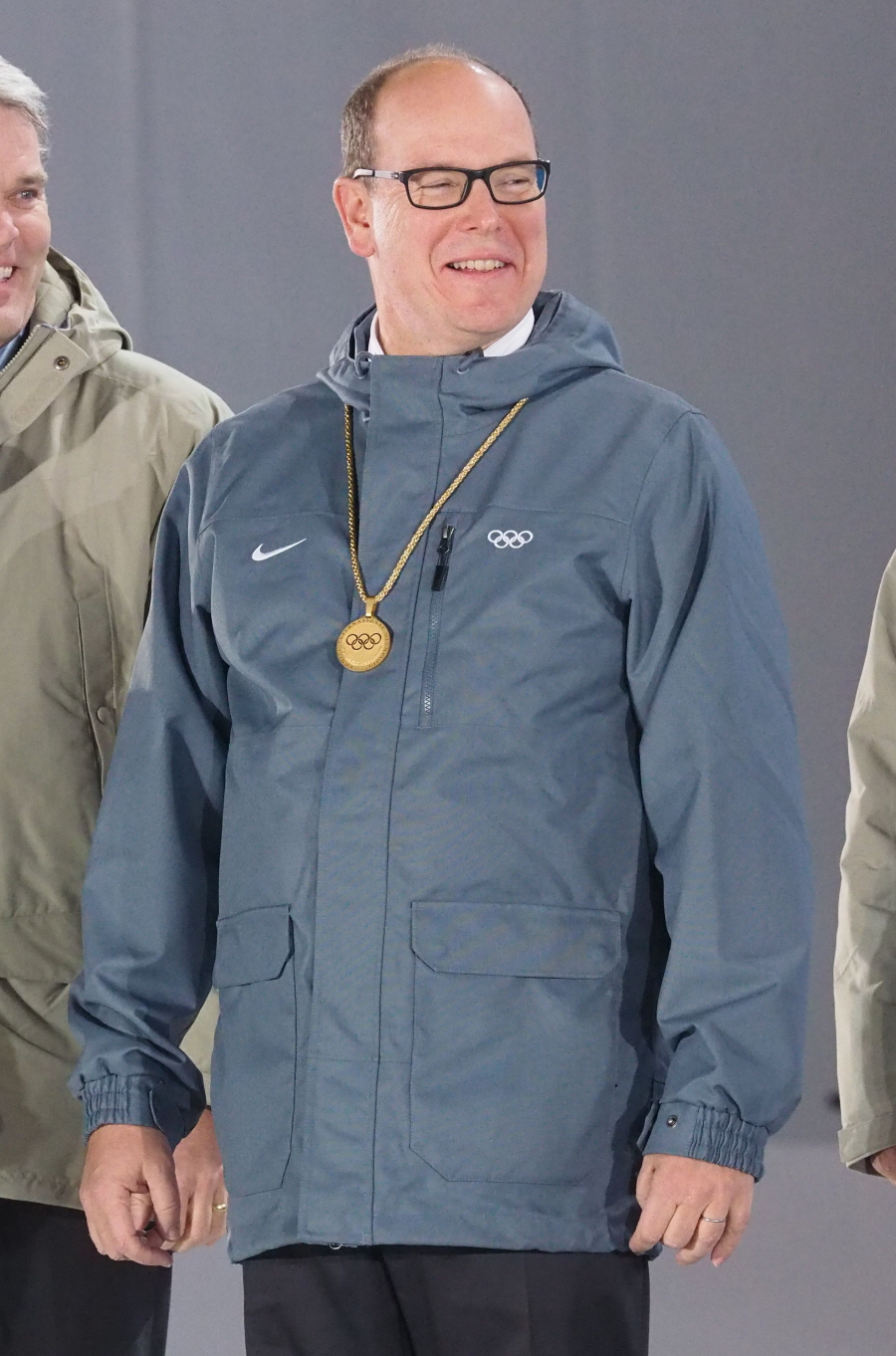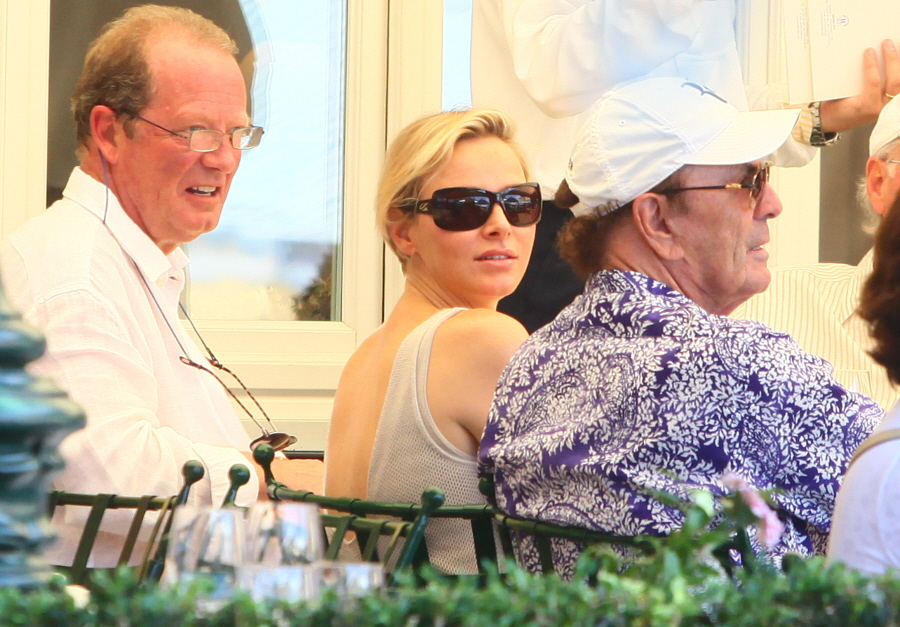 Photos courtesy of WENN.