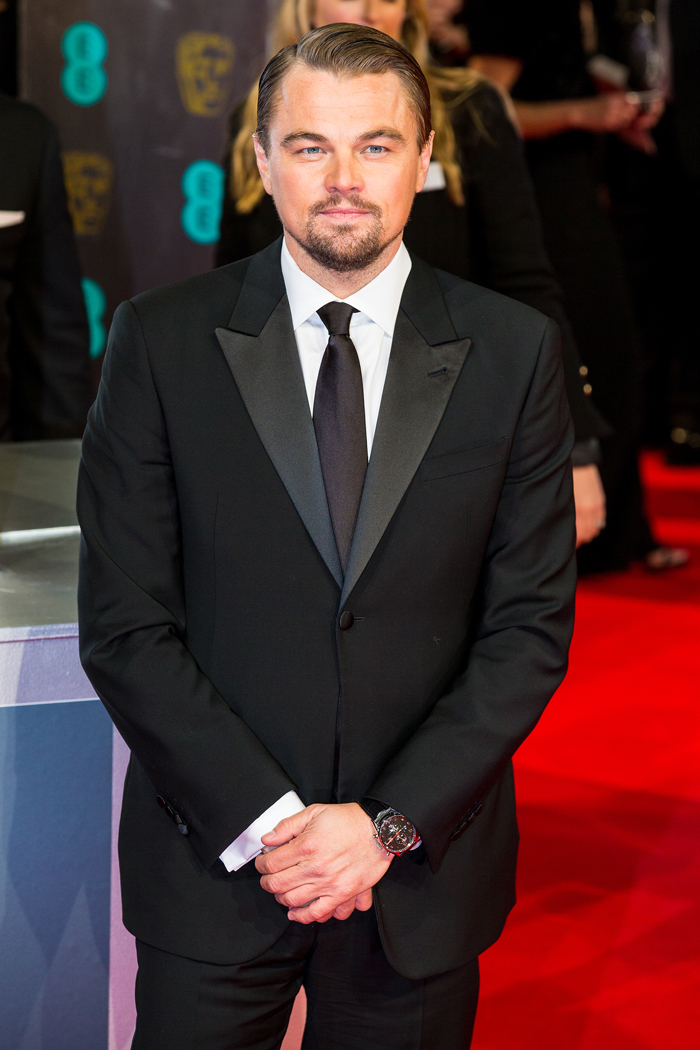 The Oscars are only a week away, which means we're soon going to find out the answer to who will win the Best Actor category. Will it be Leonardo DiCaprio (who has been waiting in the wings for several Oscar-baity movies now) or Matthew McConaughey, who has recently made a return to serious movies? It could go either way. I don't think the Academy will ever give Leo an Oscar, but I'd love to be wrong. Even though I like Matthew more as a person.
Both Matty and Leo have been running a pretty effective campaign in the media. Leo's been keeping up his environmental "good deeds" for good measure. I always think it's hilarious when celebs lecture all of us to buy a Prius as they ride in private jets and go yachting on the weekend. Leo's foundation did give Oceana $3 million to protect sharks, dolphins, and turtles. He is doing a lot more than most of us to protect marine wildlife, so I should be nice.
Back on the Oscar topic, Leo sat down with Gayle King for a CBS This Morning interview. Gayle joked that you'll never see Leo "walking around with a bag over his head." Maybe a creepy mask, sure. Never a paper bag. Leo is too environmentally conscious to waste paper like that. Here are some highlights from the interview:
His first Oscar nom for Gilbert Grape in 1994: "All I remember is being paralysed with fear that I'd have to actually get up on that stage because somebody told me a billion people watch that show. And that's the only thing that I really remember. And I was in shambles about that. I actually didn't want to win because of that reason."

On Titanic: "You know, it's been such a long time, but it was such, you know, a huge part of my life. And people maybe think I have a reaction to that film. But the truth is, I'm incredibly proud of it. And not only that, the movie has really made me be in control of my career."

What does he look for in a lady? "Humility, a sense of humour and not a lot of drama. I'm all right. I'm good for now. [Marriage] is going to happen when it's going to happen. I'm just gonna let it happen naturally."

Will he ever marry? "The truth is, it's gonna happen when it's gonna happen. I'm just gonna let it happen naturally. I really am. That's the only way to do it, I feel. And when it's right, it's gonna be right. I'm all right. I'm good for now."

On playing a drug user in Wolf: "I'd spent many months with Jordan Belfort, interviewing him. And he described this sort of disconnect between your brain and your body. And you have every intention of moving forward and thinking you're articulate. And you have the same motivations, just, your body doesn't respond."

He wanted to use Lenny Williams as a childhood stage name: "It was true. I was a break dancer at the time and I had this sort of step haircut. I was a pop locker, which I had displayed in this movie and, you know, that was what was cool about doing this movie. I could draw upon certain things in my own experience…They wanted might to change my name to Lenny Williams because they said it would sound less ethnic and I would be able to get more roles. And my dad said, 'Don't you dare do that.'"
[From CBS this Morning]
The interview (you can watch it here) is actually kind of awkward when Gayle keeps badgering Leo about getting married. She really wants it to happen, and she tells Leo that "everyone" wants to see him get hitched. Is that true? I don't have any desire to see Leo tie the knot because I think he'd be a terrible husband. Why wish that on any model? I'm glad his girlfriends get something — career exposure — out of the deal. Most of them know what he's up to. They might be models, but that doesn't mean they're dumb.
Here's some photos of Leo's new wax figure at Madame Tussauds. They … made a figure that looks like Leo in 25 years. Poor guy. I would be so angry. The Sandra Bullock figure (in the gallery) looks great though!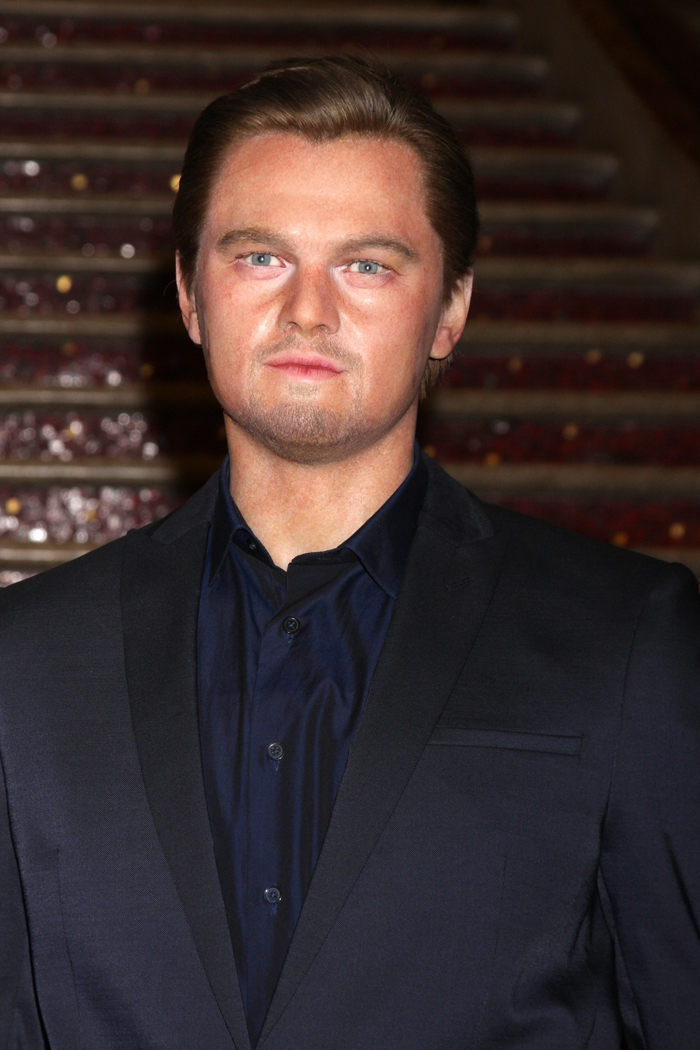 Photos courtesy of WENN