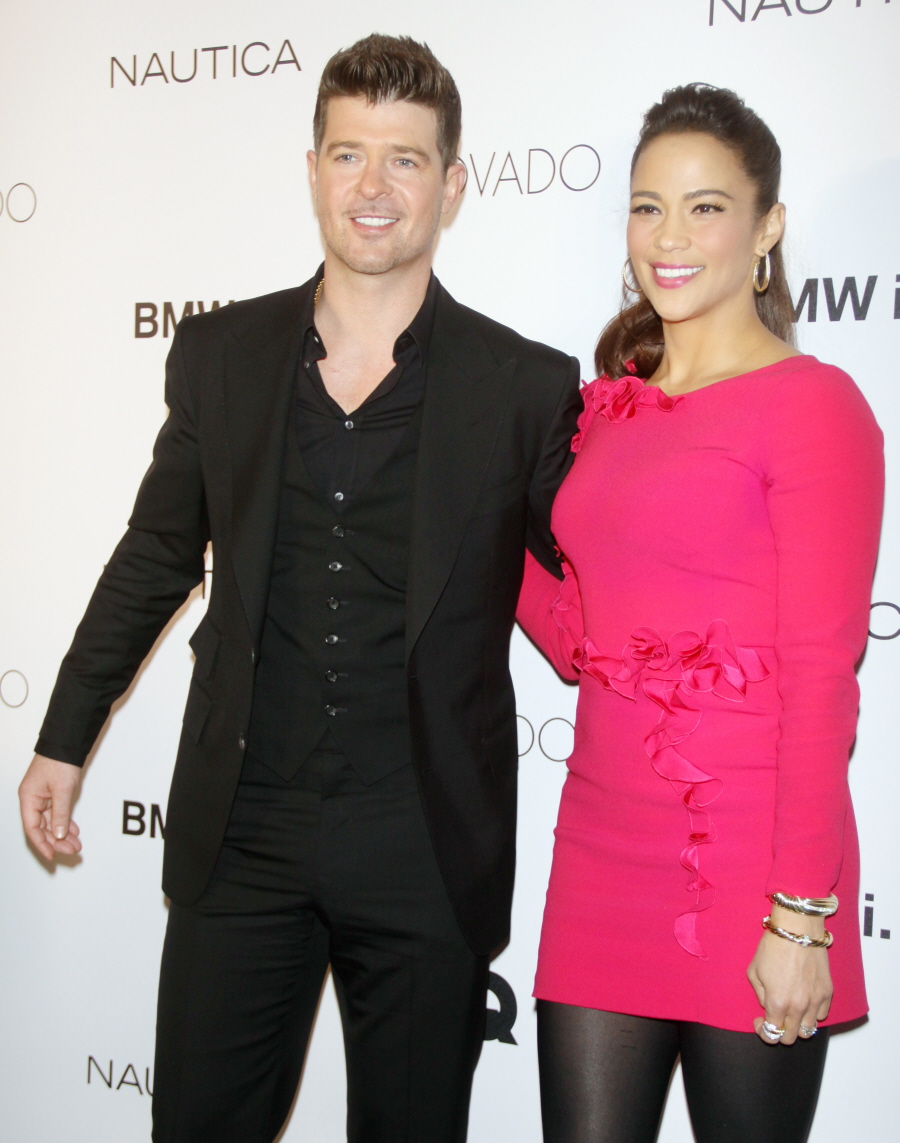 Robin Thicke and Paula Patton have separated. Are you surprised? I am not surprised that they're over, but I'm slightly surprised that they haven't spent more time forcing the "happy marriage" storyline in the press. I guess it was difficult to keep up the façade when Robin continuously groped and flirted his way through nightclubs in NYC, Miami, Paris and London. Here's their official announcement:
Paula Patton and Robin Thicke are ending their longtime marriage.

"We will always love each other and be best friends, however, we have mutually decided to separate at this time," the singer and the actress told PEOPLE on Monday in an exclusive statement.

The pair, who first met when Thicke was 14, have been married since 2005 and welcomed son Julian Fuego in April 2010.

Thicke, 36, long had been very expressive about his marriage to Patton, 38, saying last fall, "We're pretty sure we've loved each other for a few lives."
Wow, Julian Fuego isn't even four years old. So, do you think either Paula or Robin will take a hit publicly because of this separation? I don't know. Robin will continue to do his "aging lounge singer" shtick and he'll probably be spending some time at the Playboy Mansion (or whatever the current equivalent is – 1Oak?). Paula will continue to work as an actress and she'll probably continue to be an utter fashion disaster. Oh, you know that's coming – she'll get a "breakup wardrobe" and it will be even tackier and more breast-suffocating than her married-lady clothes.
Oh, and sources tell Us Weekly: "It has been a long time coming… It is not a shock to Robin or Paula, and it is something they have discussed for a long time." Dur. Yeah, we knew that.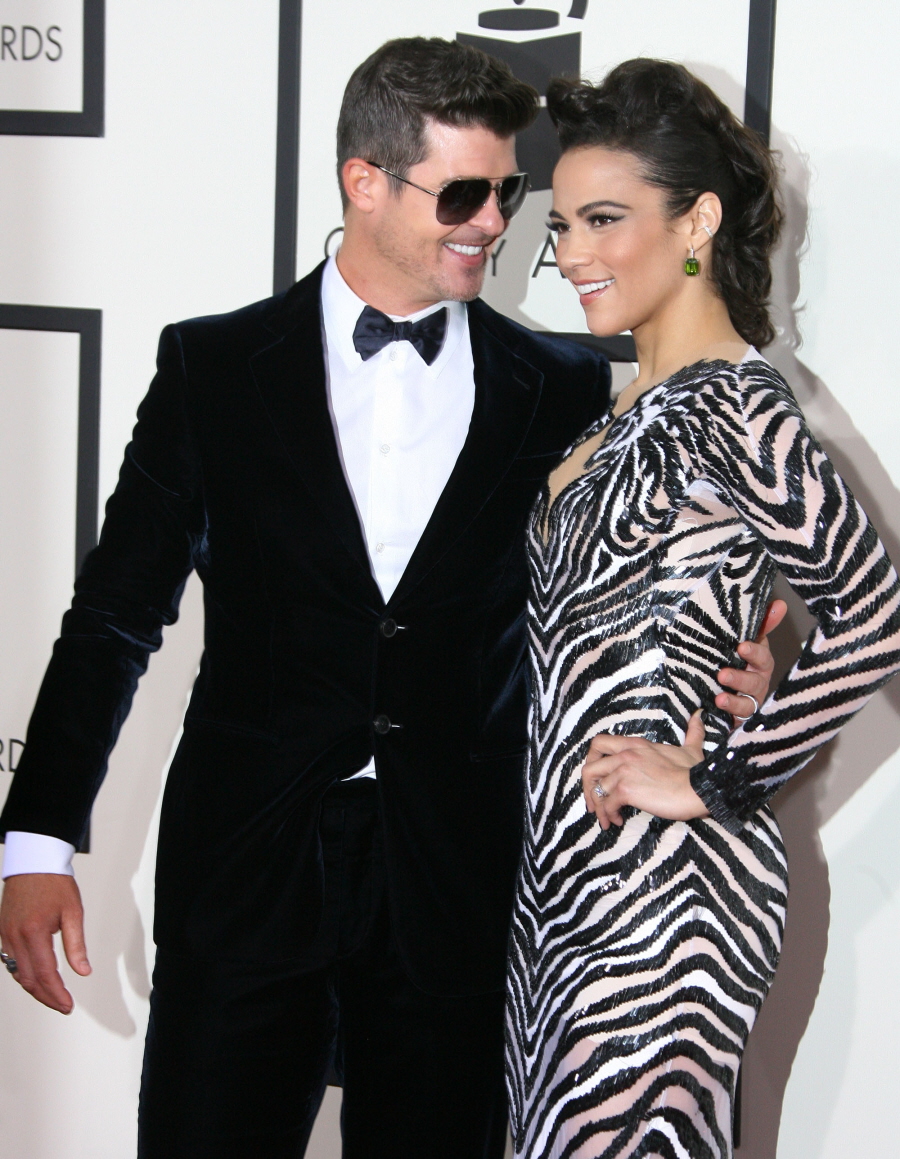 Photos courtesy of WENN.