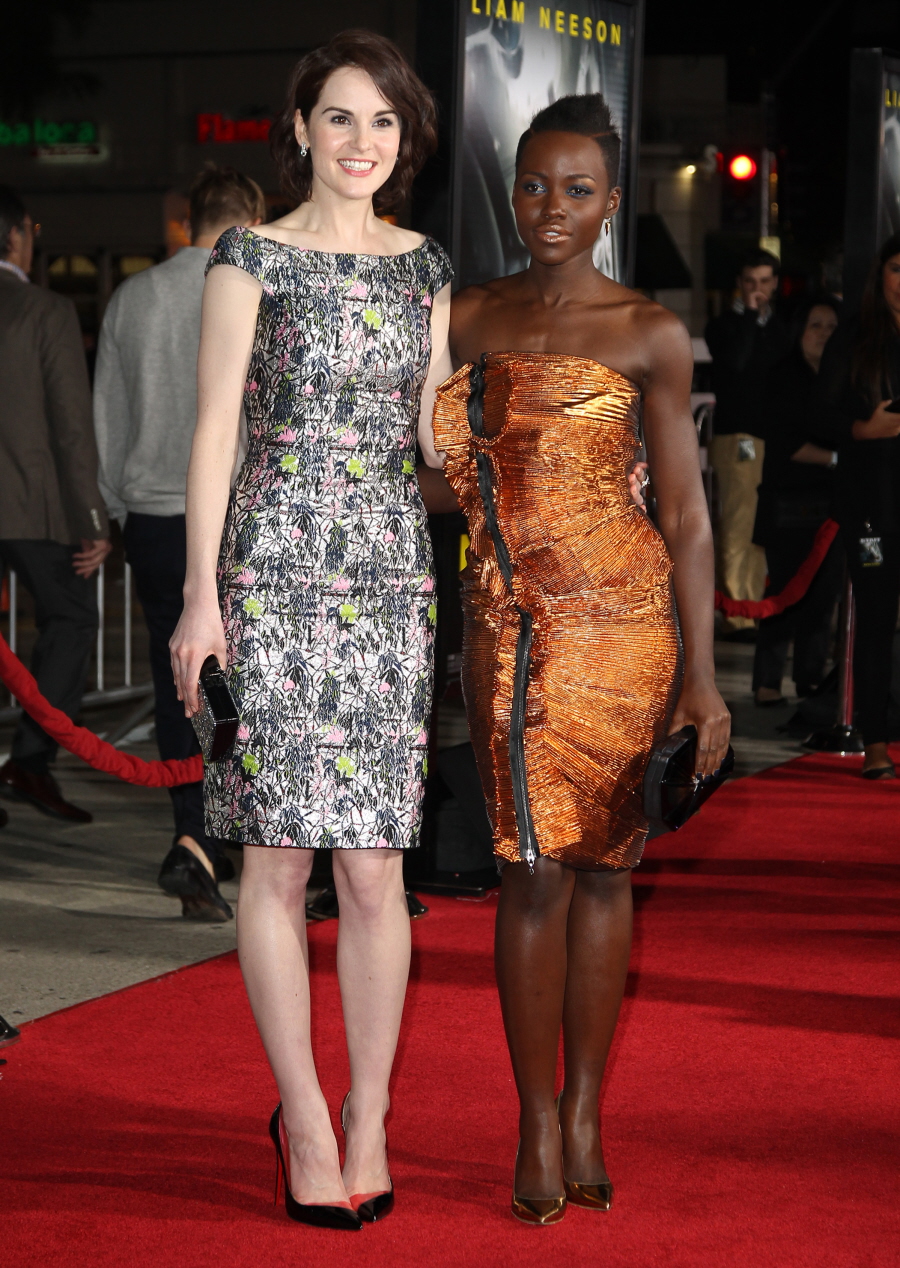 Here are some photos from last night's LA premiere of Non-Stop, the new Liam Neeson thriller/action film which also stars Julianne Moore, Lupita Nyong'o and Michelle Dockery. Michelle and Lupita apparently met on the film and formed some kind of great friendship. They now share a stylist and they seem like adoring girlfriends. It's pretty awesome.
The fashion, however, was not really happening last night. Michelle wore Dior, which feels like some throw-away dress that Jennifer Lawrence's stylist rejected. Just because the label says "Dior" doesn't mean it's always going to be a great look. I mean, it's not that the dress is BAD, it's just that Michelle could do a lot better. Michelle's new BFF Lupita wore Lanvin. Eh. I'm not a fan of the tube dress, and that's all this is, only Lanvin made it super-shiny and added a Totally Eighties ruffle down the length of the dress.
But I think the worst dressed of the night was Julianne Moore in this Prabal Gurung Fall 2014. You know what? I'm calling it. To me, Prabal Gurung is like Stella McCartney – overrated and consistently unflattering. From the neck up, Julianne looks fabulous. Actually, I'm going to say that about all of the women here – their hair and makeup jobs look great. It's just the dresses that are disappointing.
Of course I'm also giving you some photos of Liam. Of course!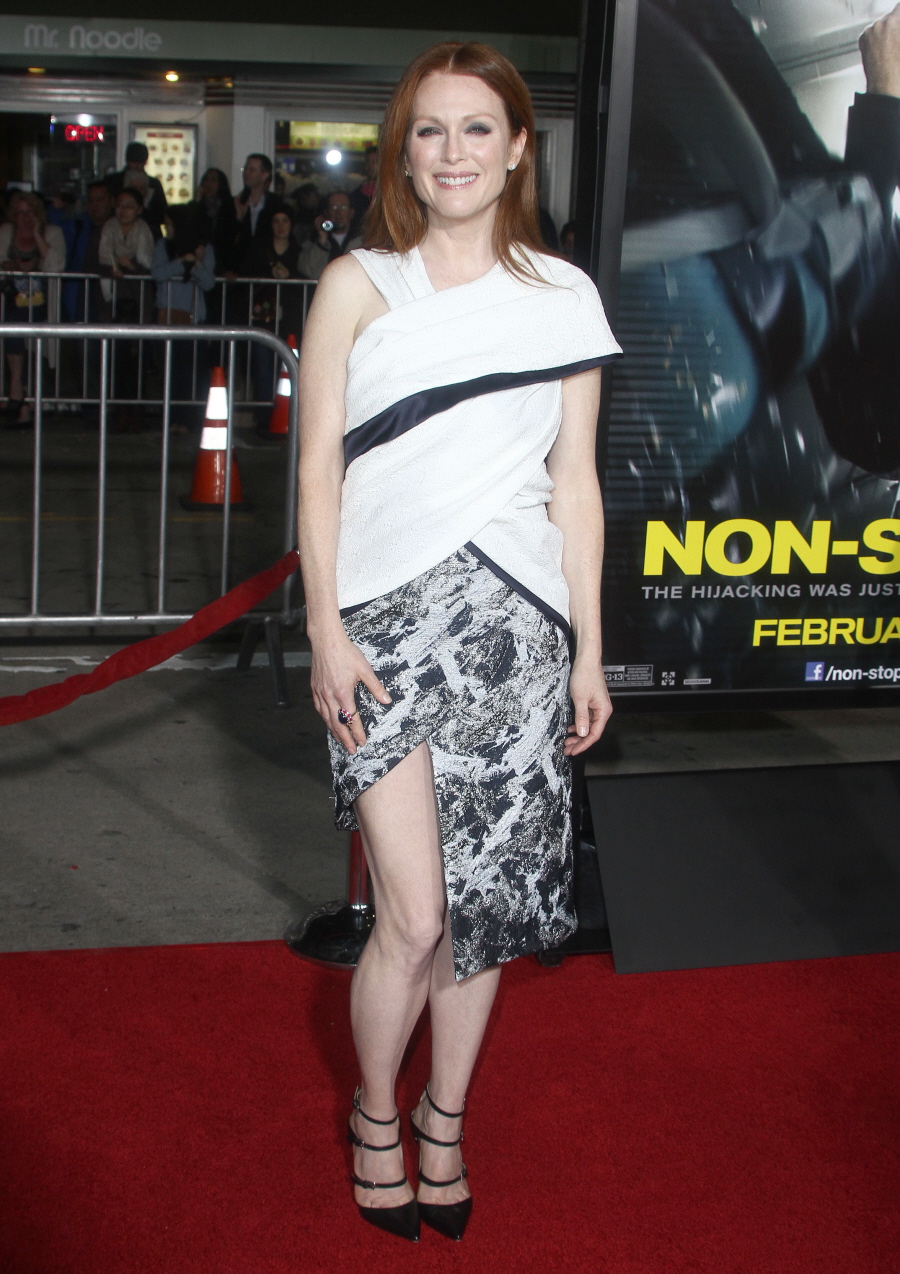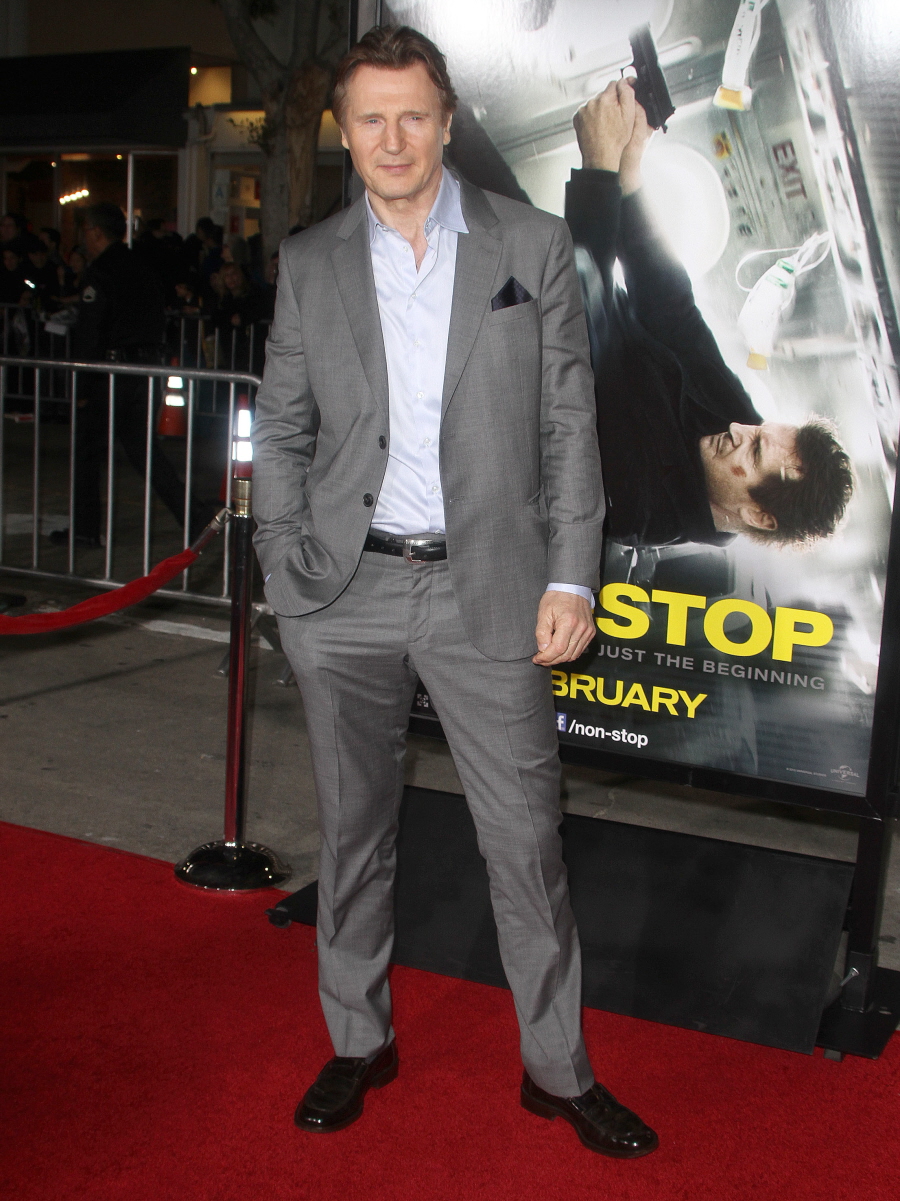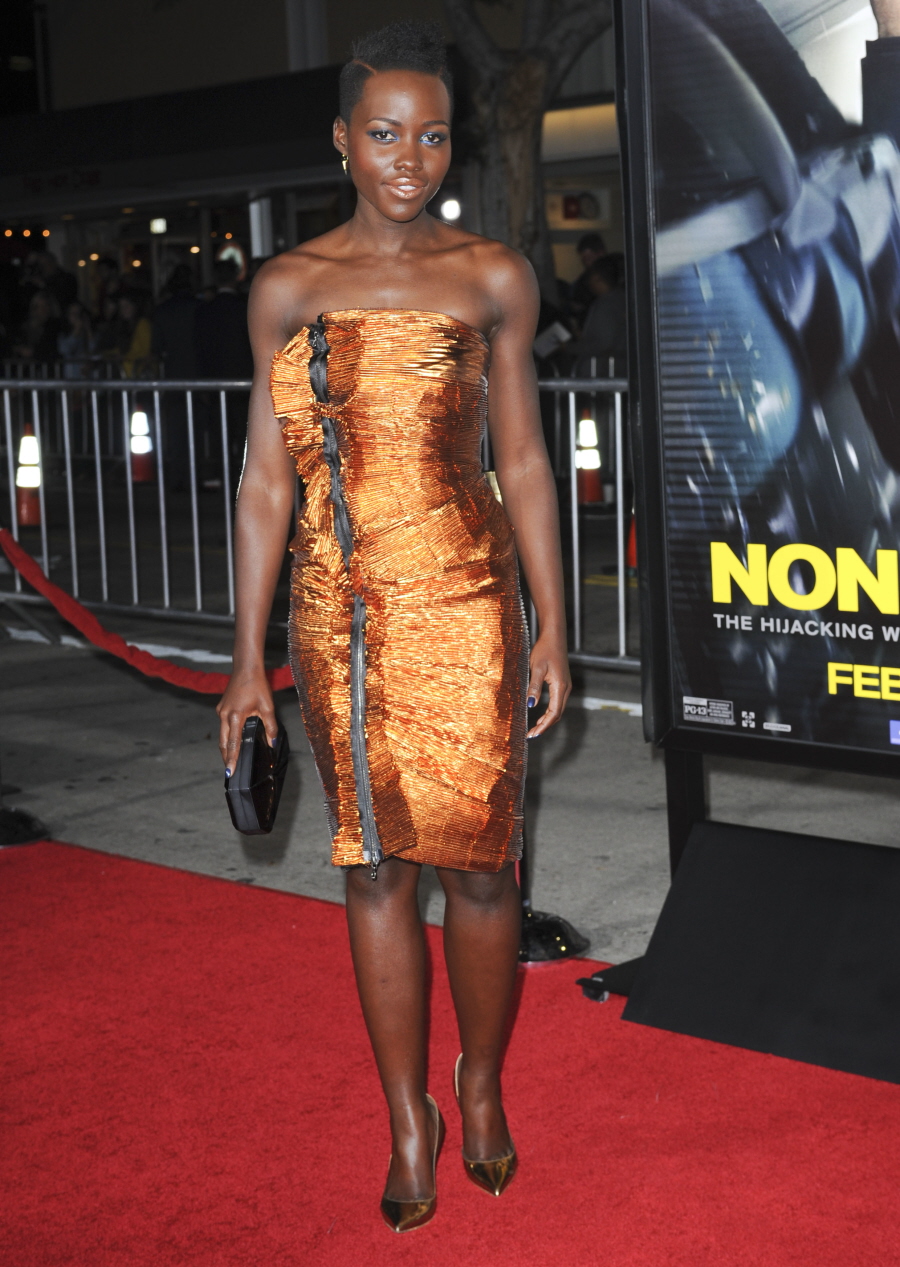 Photos courtesy of Fame/Flynet, WENN.