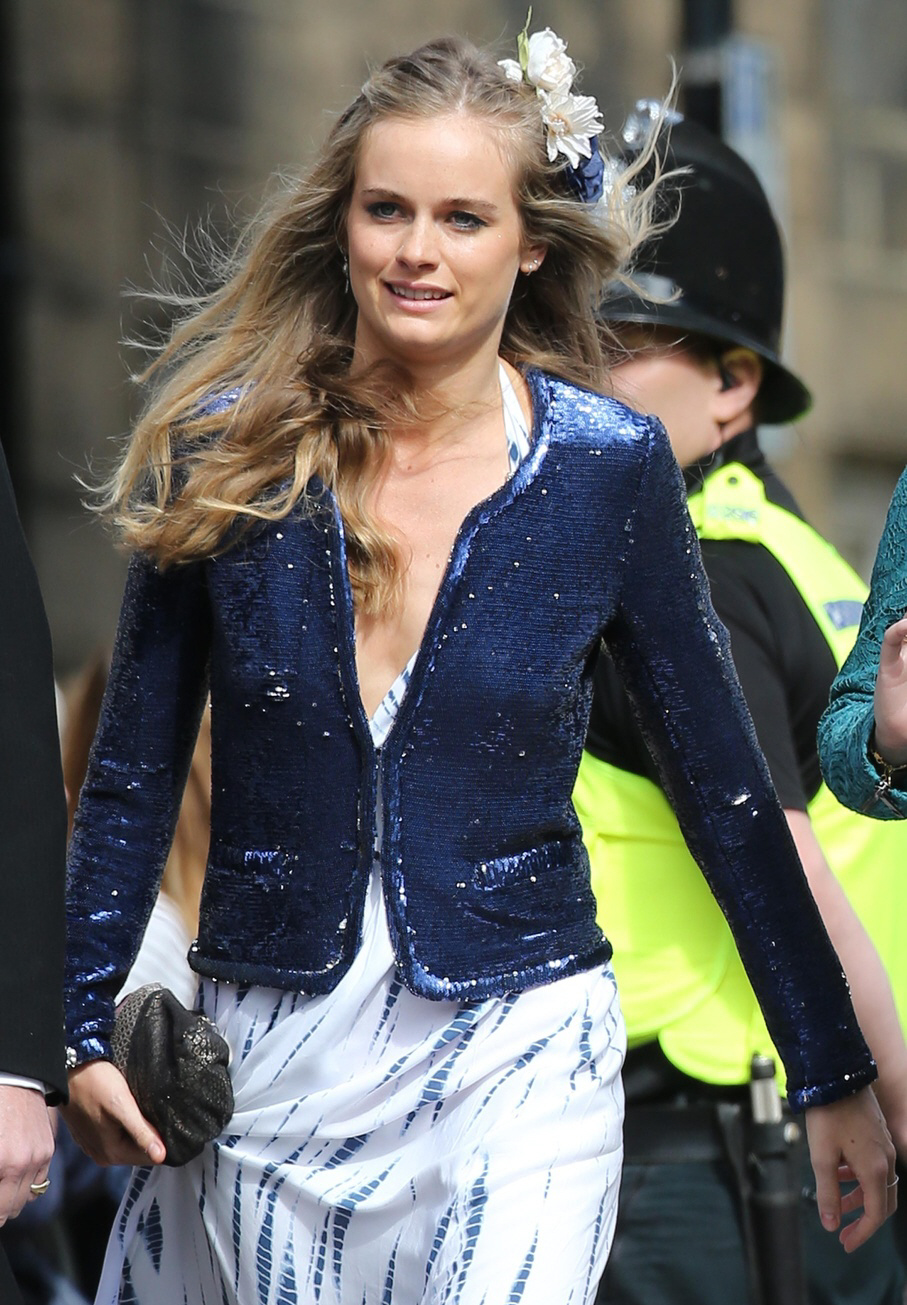 I'm already super-happy whenever there's any news about Cressida Bonas. I'm still trying to suss out her personality. Is she a quiet, Waity-type? Is she a boho-chic aristocrat who wears scrunchies ironically? Is she a cool girl and an easy beauty that we will all fall in love with when she marries Prince Harry? So many questions. Anyway, following last week's story about Cressida and Harry basically moving in together (or at the very least, Cressida has part of a closet at Kensington Palace), there are some new stories making the rounds about how Harry has already proposed? Sort of?
Prince Harry has reportedly commenced "royal marriage protocols". The 29-year-old British royal is in a relationship with dancer Cressida Bonas. And according to reports, he may have already proposed to the aristocratic socialite.

"But first he needs to go through certain royal protocols, such as asking his grandmother's permission," an insider explained of the marital approval procedure.

"Palace sources say there's not been a formal request made to her majesty yet, but the fact we're hearing about it means it's likely he's already popped the question and they're waiting until all the boxes are ticked before formally announcing it."

Apparently the entire royal family fully supports a union between Prince Harry and Cressida. Even matriarch Queen Elizabeth II is said to be rooting for a wedding to take place.

"It's no secret the queen would dearly love to see her roguish grandson settle down, and she thinks Cressy is his ideal match," the source detailed. "She likes that [Cressy] comes from a good family, plus she has a twinkle in her eye that reminds [the queen] of her sister, the late Princess Margaret."

Harry's brother Prince William welcomed son George with his wife Catherine Middleton seven months ago.

It's claimed becoming an uncle has opened his eyes to the kind of future he could potentially share with Cressida.

"Seeing how happy his brother is now and how amazing his nephew is, Harry wants all that for himself," the insider said.
Ah, yes. Harry would be the one to marry a girl who reminded the Queen of Princess Margaret. I'm not sure that's a swinging endorsement of Cressida, by the way. While the Queen was fond of her sister, not many people were fond of Margaret. She was actually something of a nightmare, from what I've read. Now, that being said, there is a protocol to royal engagements, and yes, Harry would have to tell the Queen and his father before announcing an engagement. I'm not sure how Charles feels about Cressida (the tabloids try to make it sound like he's not a fan, but Charles did date Cressida's mother at one point), but I know the Queen favors longer relationships. Cressida and Harry haven't been together for even two years. Will the Queen think an engagement is coming too soon?
Meanwhile, Prince Harry is going to be representing the Queen in London at the Westminster "national service of thanksgiving" for Nelson Mandela. That will be held next week, on Monday. We're going to be ass-deep in Oscar coverage, so we'll probably cover the photos later on the week. I doubt Cressida will be there. Too bad.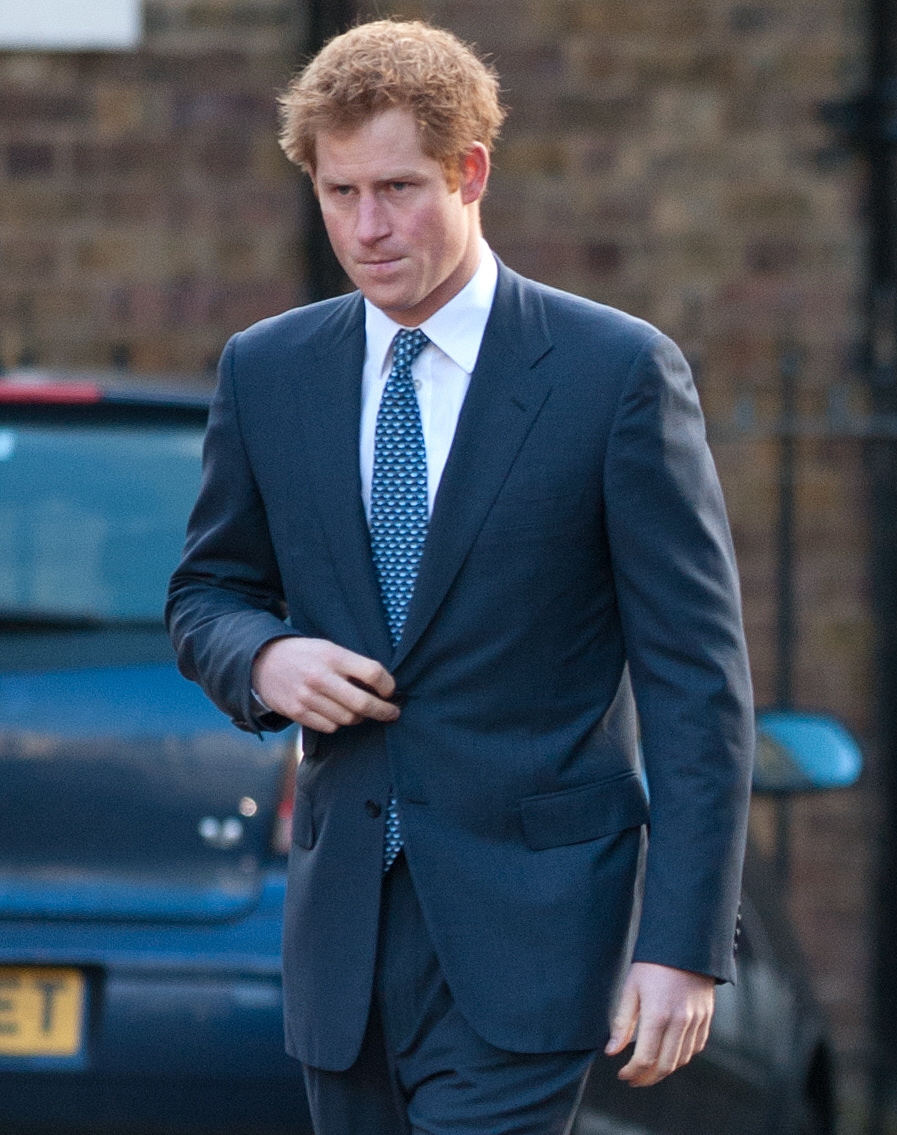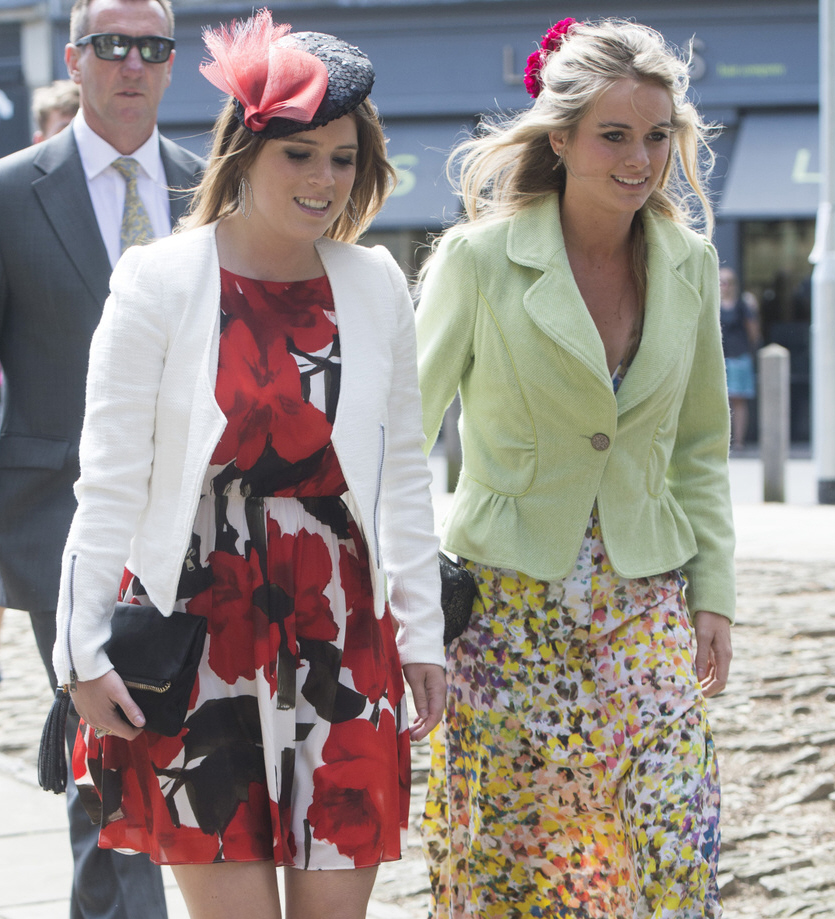 Photos courtesy of WENN, Pacific Coast News.