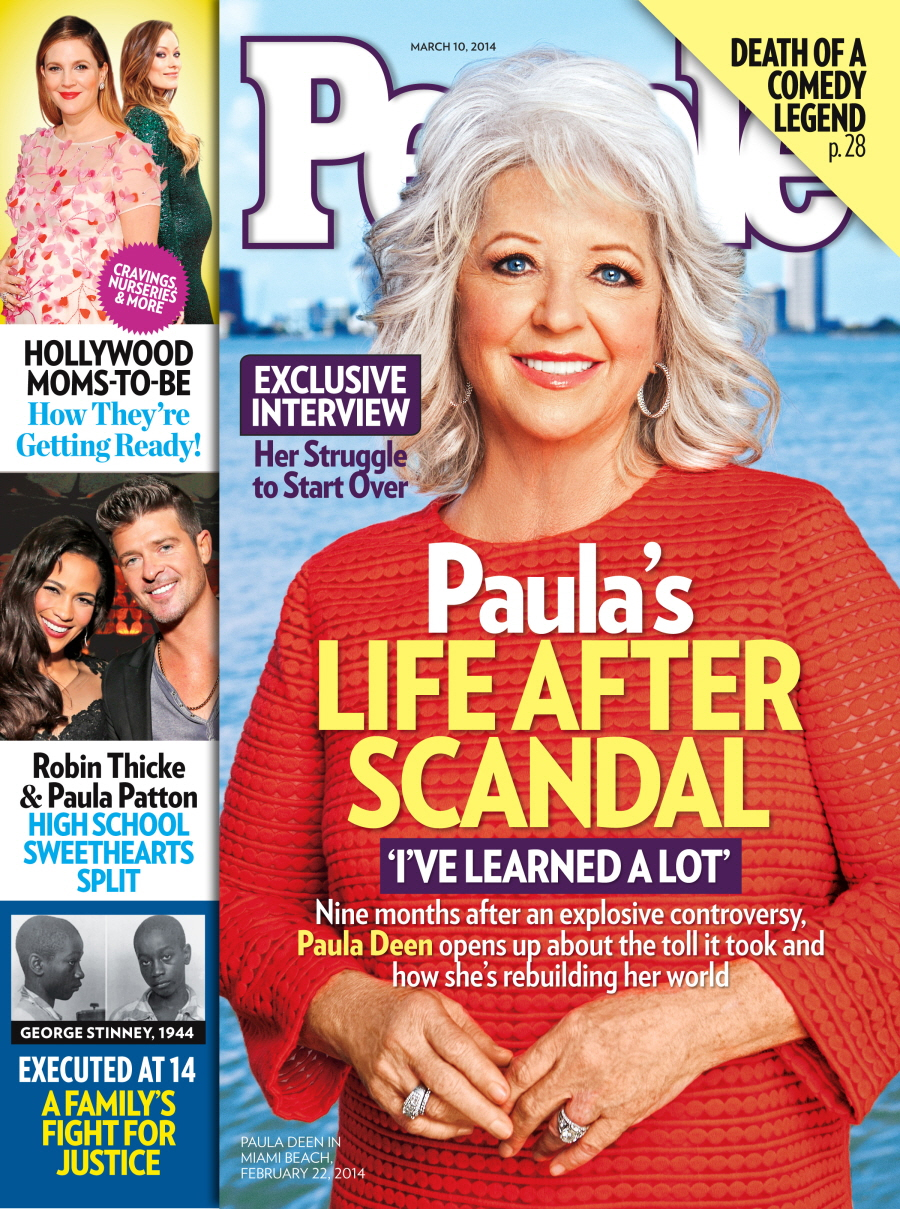 As we discussed yesterday, Paula Deen covers this week's issue of People Magazine. People only released the bare minimum from the cover story, which was a mistake. Other sites must have gotten their hands on the print edition because OMG, some of the quotes from Paula are just… Classic Paula. The Butter Queen has not changed. She has not learned. In the span of one People interview, she compares herself to Michael Sam, the NFL player who recently came out publicly. Or, as Paula calls him, "that black football player." Because names aren't important when you're talking about black folk, amirite? Paula also compares herself to Phil Robertson too. BECAUSE OF COURSE SHE DID. Some additional highlights:
Comparing herself to Michael Sam: "I feel like 'embattled' or 'disgraced' will always follow my name. It's like that black football player who recently came out. He said, 'I just want to be known as a football player. I don't want to be known as a gay football player.' I know exactly what he's saying."

She says she used a racial slur a "very long time ago."

Apologizing: "Some people said I never apologized. If anyone did not hear me, I want to apologize. I would never ever hurt anyone intentionally. Never!"

Referencing Phil Robertson and Nigella Lawson: "It's amazing that some people are given passes and some people are crucified. I have new empathy for these situations, though. My dad always told me, 'Believe half of what you see and none of what you hear.'"
What annoys me the most? The fact that she's comparing herself to Michael Sam or that she completely misinterprets the Phil Robertson situation? Of all of the comparisons to make, I think Paula to Phil Robertson is actually the most apt – Phil spoke his bigoted version of his gospel and he was called out for it. While many people were disgusted with Phil's GQ interview, his fans rushed to his defense and the whole thing was barely a blip on the Duck Dynasty industry. Same with Paula – she said her piece, people reacted, she lost some money in the short-term, but people rushed to her defense and she's still a kajillionaire who is still racking up endorsements and licensing agreements.
Does anyone else think that Paula is sort of shading Nigella too? I do. I think she's like, "You gave Phil Robertson a hard time but not Nigella? Why is that?" It's because Nigella was being railroaded by an abusive ex, Paula. Anyway, it's pretty clear that Paula hasn't changed at all. So my question is to all of the companies now lining up to work with Paula: do you really think that there isn't going to be another eruption of racist, inappropriate or ridiculous behavior?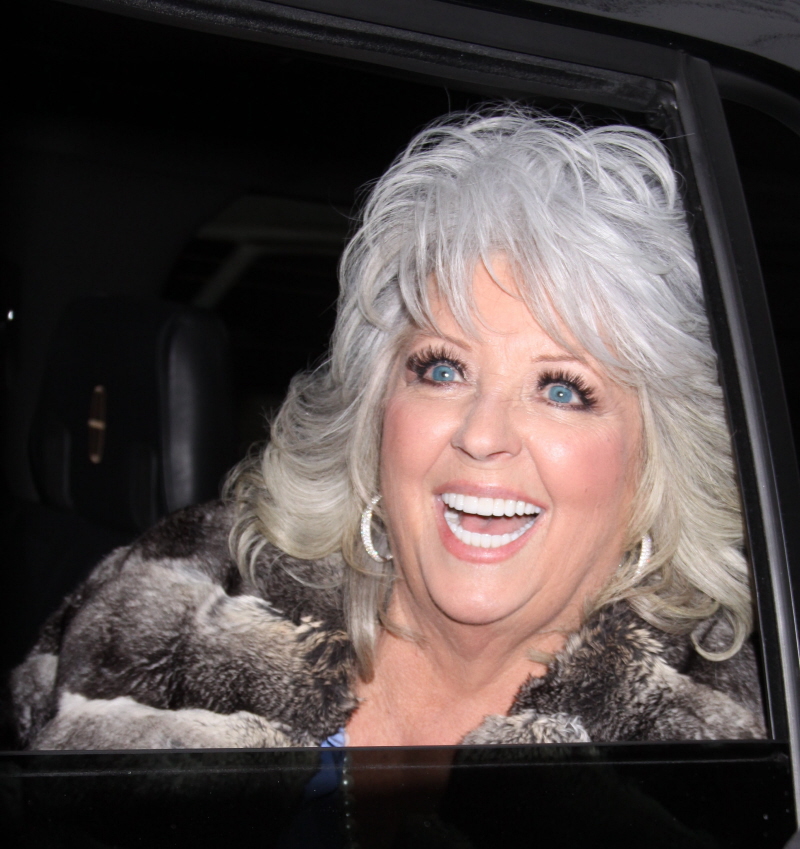 Photos courtesy of People Magazine, WENN.