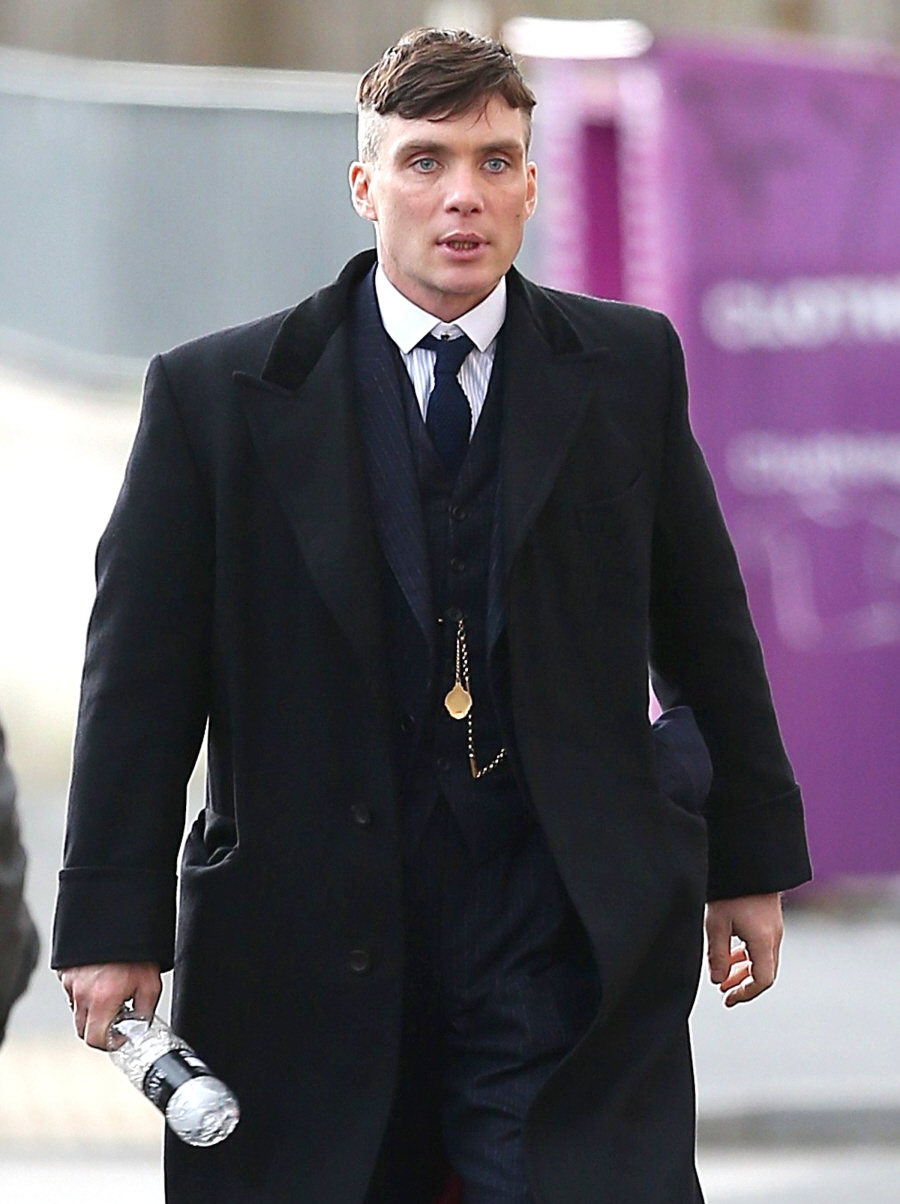 Don't yell at me, but I've never really been on Cillian Murphy's jock. I like just fine, and I think he's very talented. I would even consider him to be "vastly underrated" as an actor. But just on sheer "would I hit it?" factor… no. He has serial killer eyes and he looks like he's always about to knife someone. Just my opinion.
Anyway, these are some photos of Cillian in Manchester, England yesterday. New haircut! He's in costume on the set of Peaky Blinders, the English TV show that recently signed Tom Hardy to the cast of Season 2. Cillian and Tom… it feels like they're probably old friends, right? They did Inception together and Cillian also had a cameo in The Dark Knight Rises. But I bet they've known each other for a while. I bet they came up in the London acting world together – Tom Hardy is 36, Cillian is 37. So they're pretty much the same age. Same cultural references. I bet at one time, they were even up for the same parts.
As for the hair… I can't. It looks like someone stuck a weak toupee on his shaved head. Ew. But no judgment if you want to hit it. Have at it!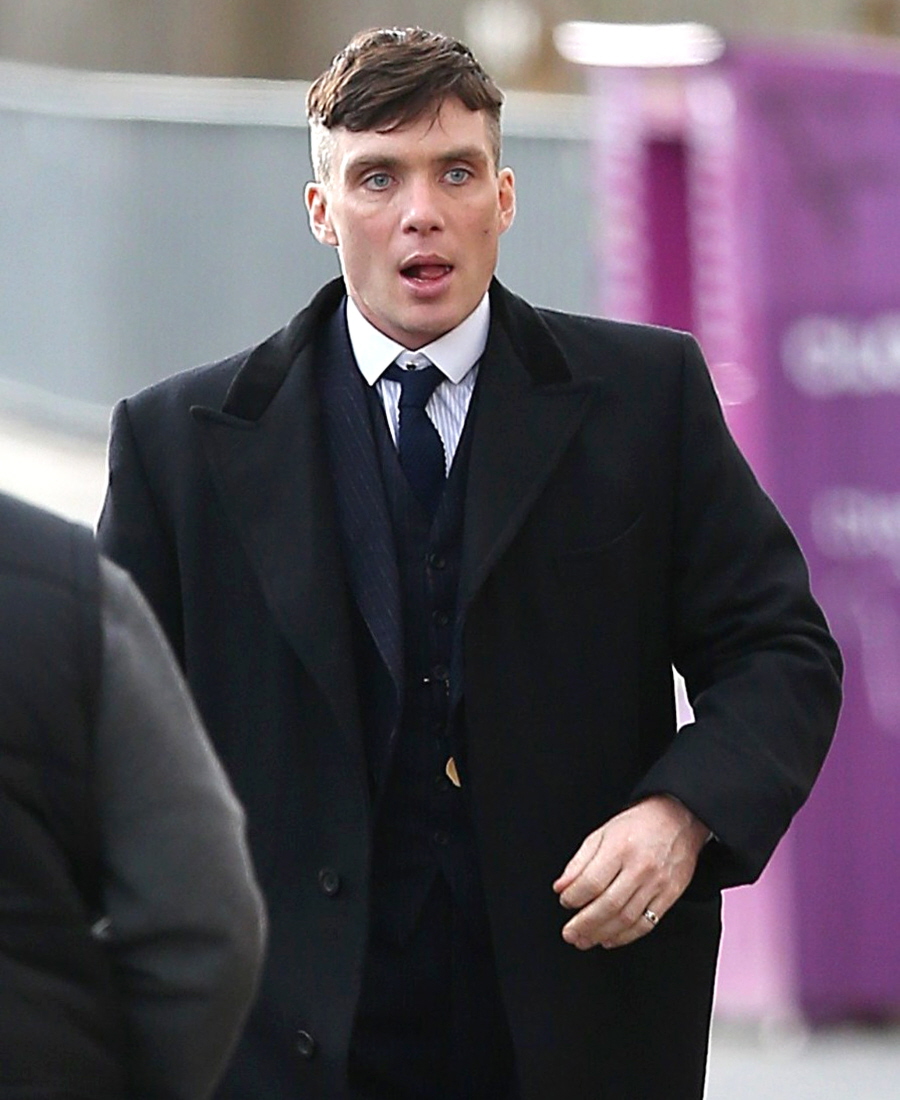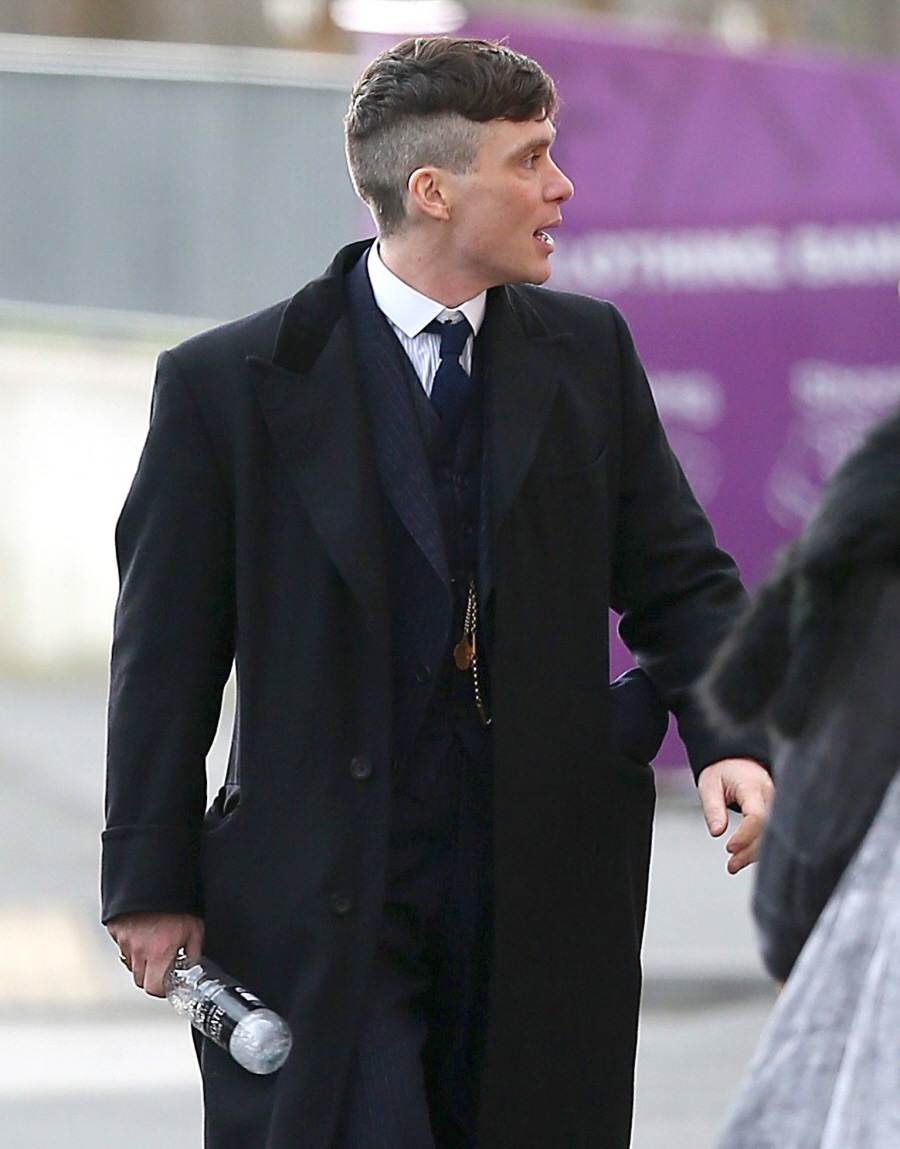 Photos courtesy of Fame/Flynet.