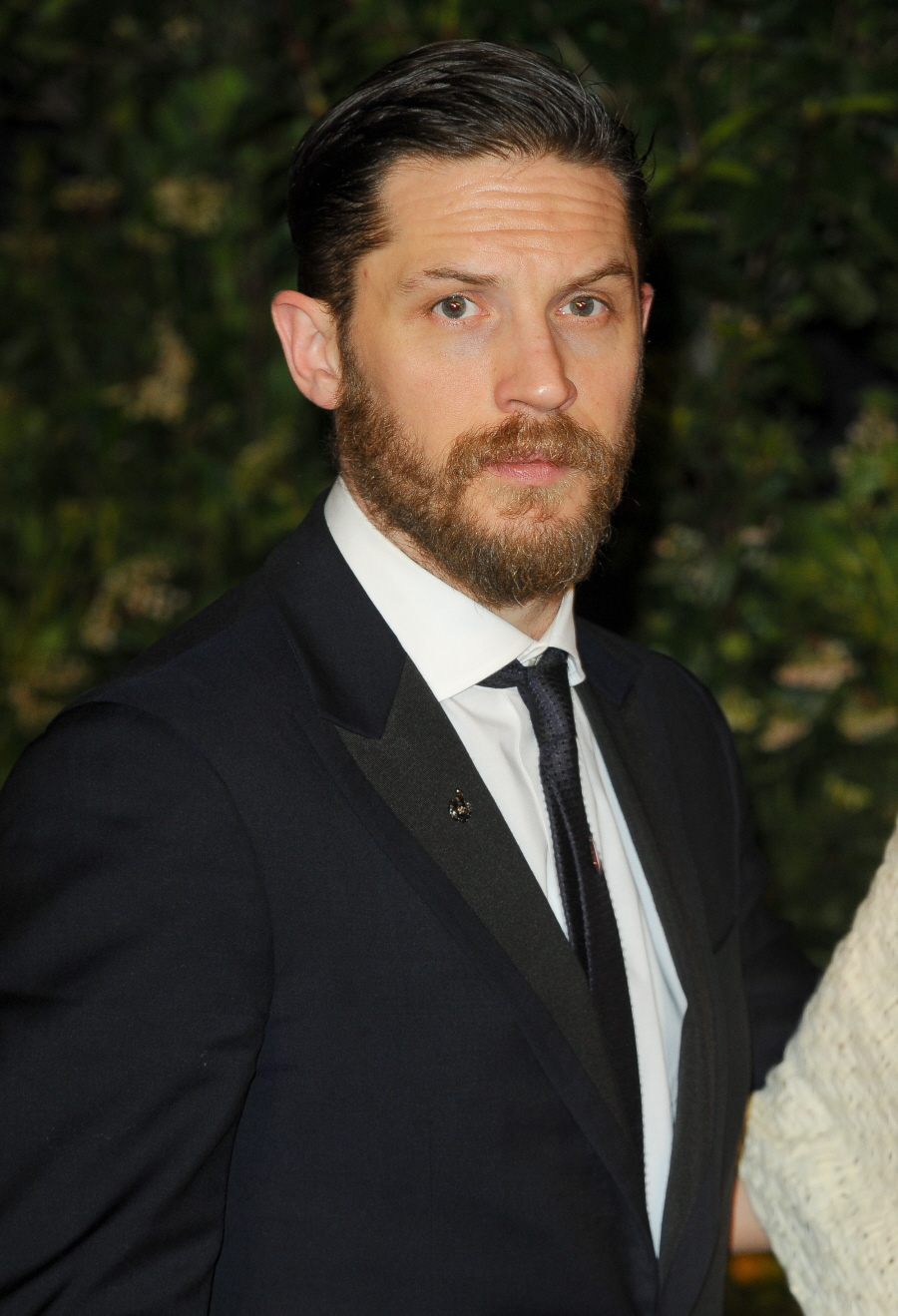 We've had some requests for MOAR Tom Hardy coverage, so here you go. As we covered on Monday, Tom attended the BAFTAs, but he didn't have his fiancée Charlotte Riley on his arm. He attended the event with Kelly Marcel, an attractive woman who is a screenwriter and producer (she was there because she wrote Saving Mr. Banks). They're friends, apparently. I don't know if that's worthy of a side-eye or not. Charlotte and Tom seem to be very on-and-off and Tom seems to have a number of attractive female friends. Maybe it's nothing.
Many of you commented about Tom's weight loss – he was bulked up for The Dark Knight Rises, and he's been losing weight ever since that film wrapped, but even then, his weight loss was noticeable at the BAFTAs. Apparently, he's mid-transformation for the Elton John bio-pic. Elton was much slimmer in the 1970s, and that's the time frame Tom will be portraying.
Two more pieces of Tom Hardy news. Tom will join the second season of the BBC's gangster show Peaky Blinders. Peaky Blinders is a critically acclaimed show over there, and many people are excited that Tom is going to join the show for a season. I think it's cool that Tom doesn't think too much of himself, like, "No, I only do films now!" A good TV show guest-arc can do more for one's career than a mediocre film in many cases.
Last thing: we finally have a trailer for Tom's new film Locke. This is the critically-acclaimed film where Tom is just driving a car and talking on the phone, but people say the film is riveting. Here's the trailer:
So, would I hit it? Of course. I would just feed it first, so he would have the energy for a long night.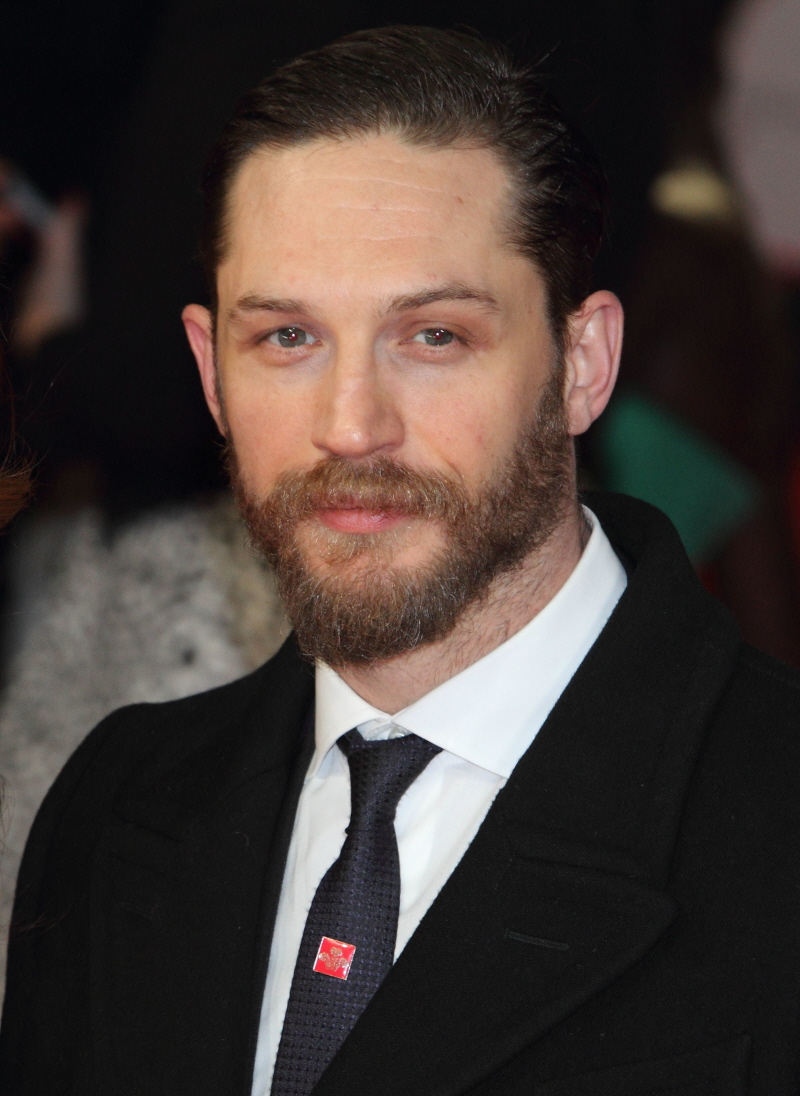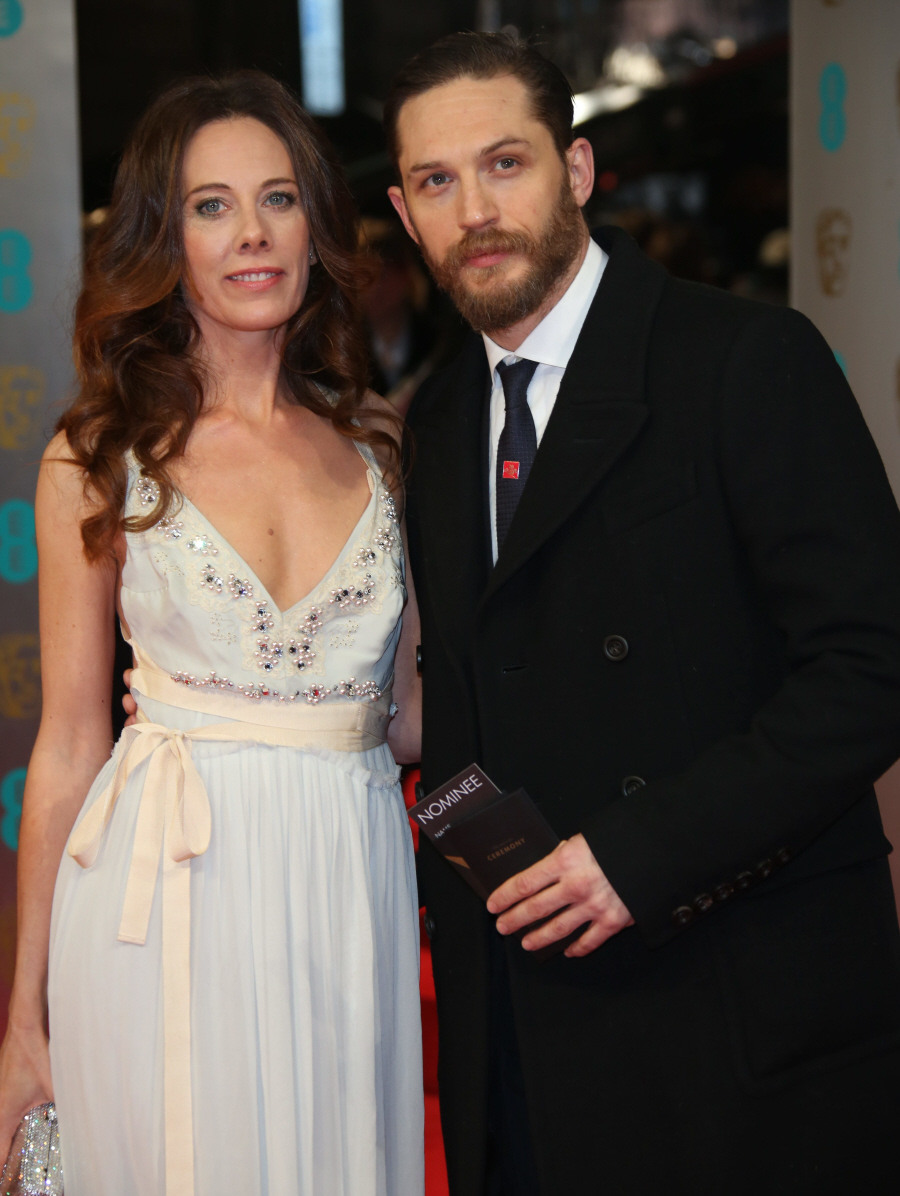 Photos courtesy of WENN.