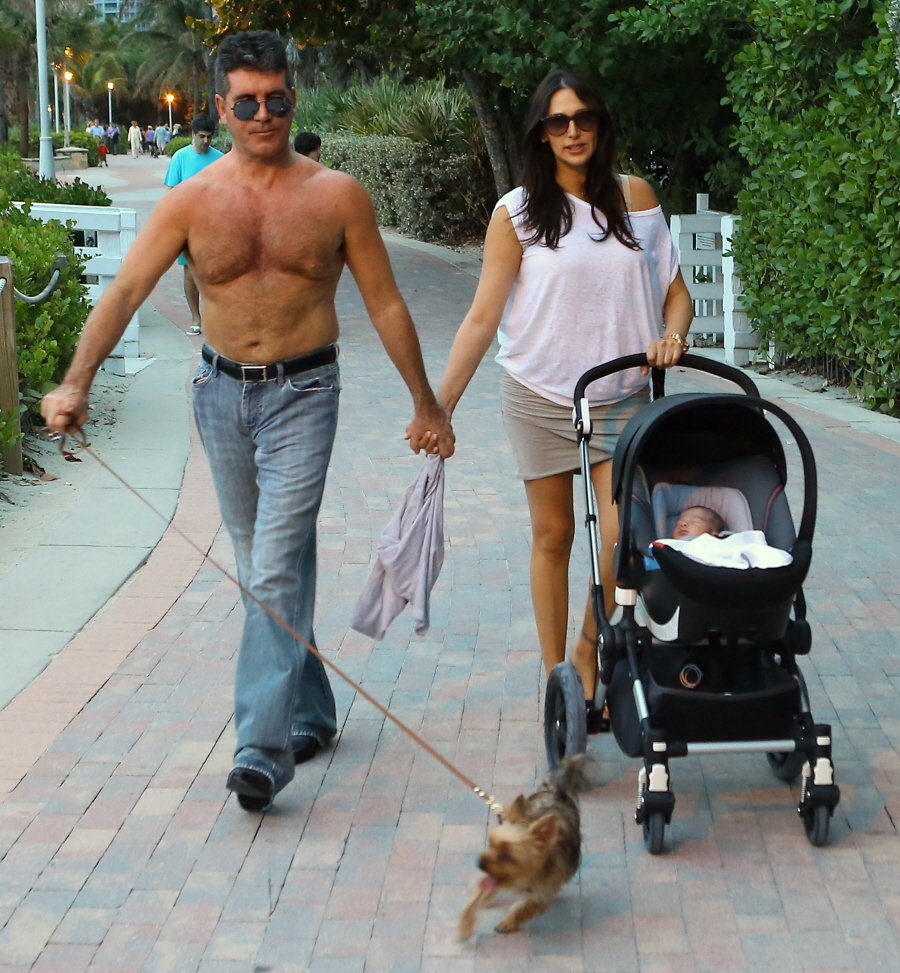 It's not like this is the first time we've seen Simon Cowell's furry moobs. It's not like it's even the first time THIS WEEK. We covered some photos of Simon and his baby-mama Lauren Silverman in Miami on Monday – go here to see. They flew, with baby Eric, to Miami just days after Lauren had given birth. And Lauren has had the baby on the beach, with all of the sand and paparazzi and Simon's Yorkies licking on the baby. It's all kind of gross.
But even with all of that previous grossness, these photos are totally extra. Full disclosure: I saw these photos yesterday and I was all "DO NOT WANT, I'm not going to cover those." But I was hypnotized. Hypnotized by the fur. Hypnotized by the weird dichotomy of Simon going shirtless… while wearing jeans… in the evening… in public. In front of the paps. I have to think that Big Furry Baby Simon is going through something right now. Usually he's not this desperate to be photographed. Is this his version of puffing up his chest and looking "virile"? SIMON MAKE BABY. BABY GOOD. SIMON VIRILE. SIMON FURRY. SIMON WEAR MOM JEANS.
And what would Dax Shepard make of these photos? It's not even like we're paying attention to baby Eric (beyond the concerns for having a newborn on the beach with dogs licking him). All we can see is furry moobs, from here to infinity.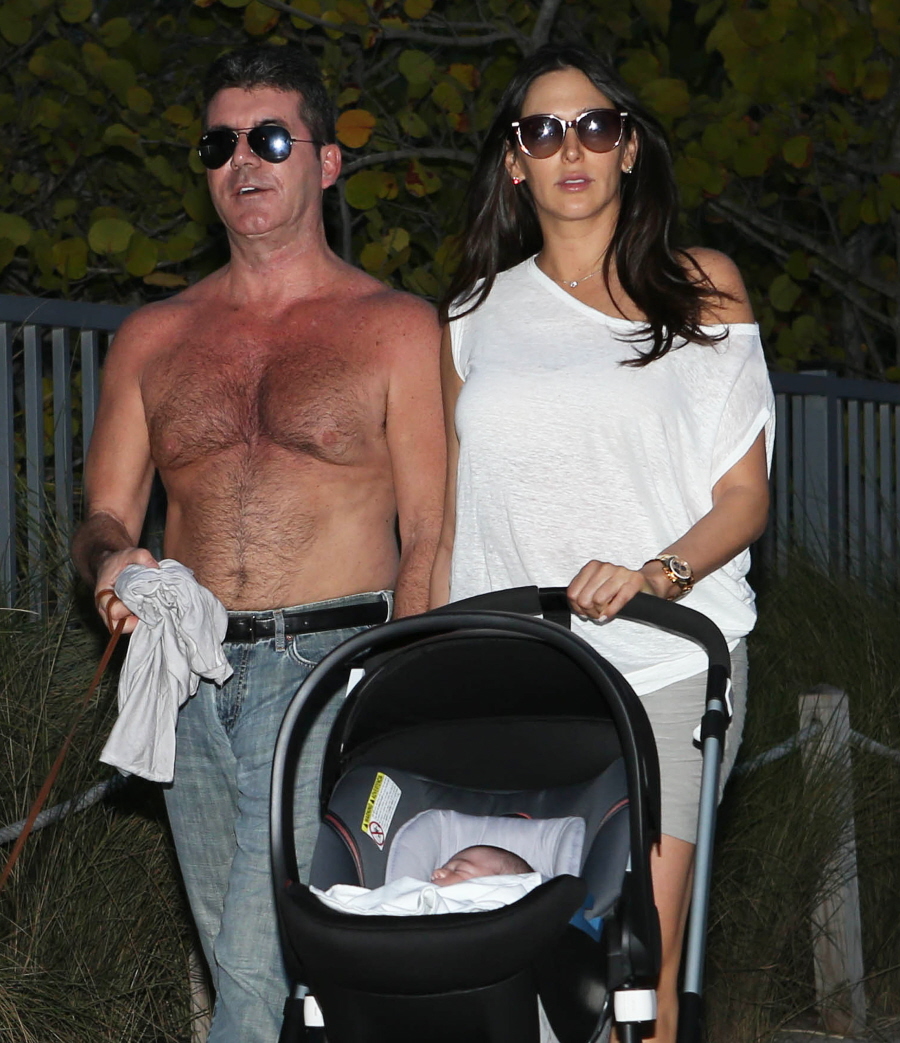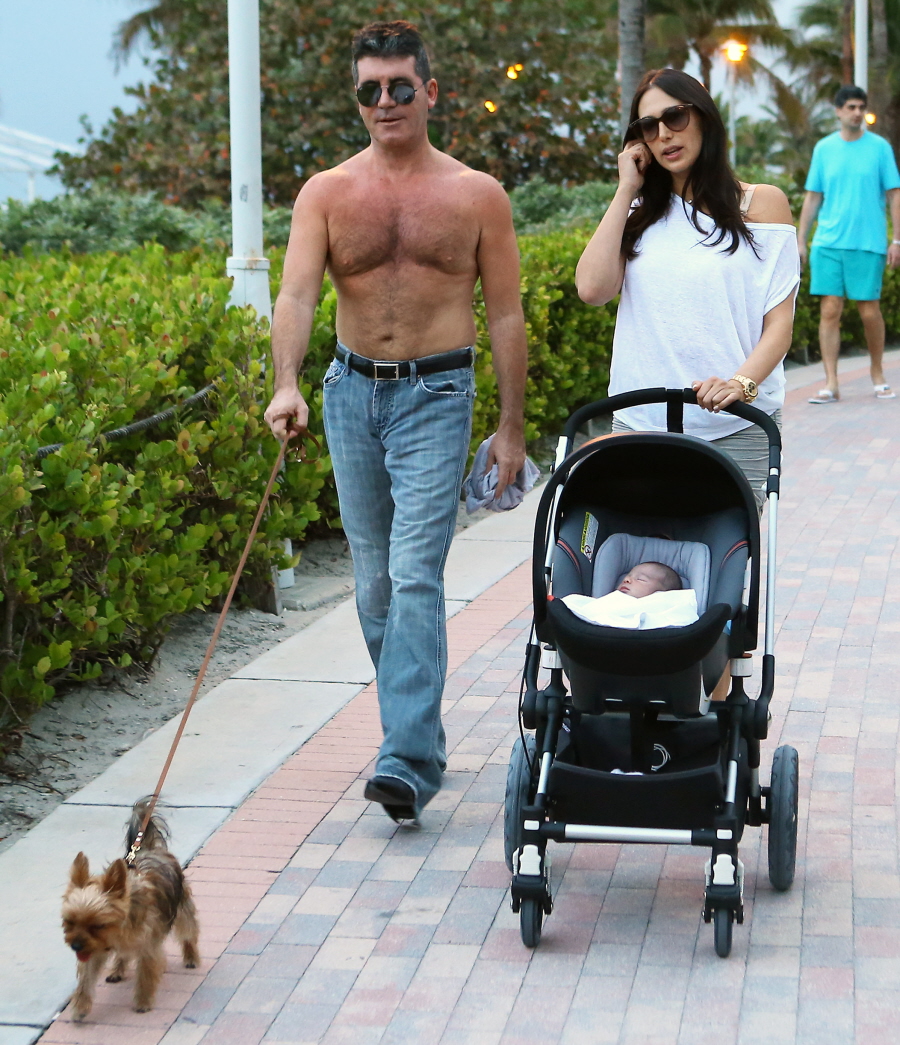 Photos courtesy of Fame/Flynet.