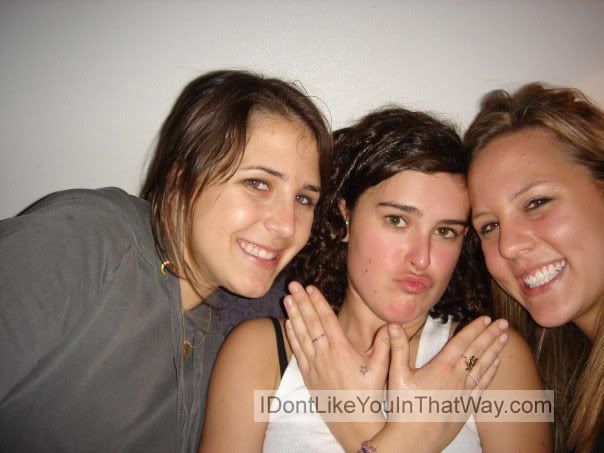 In Touch Weekly reports that Rumer Willis (Bruce and Demi's little girl) is going to be starring in her first movie called Seducing Spirits:
"It'll be Rumer's first lead and she's excited," a production insider reveals to the mag. [From In Touch print edition, April 9, 2007]
My first reaction when I read this was "Why?!", and usually when I react like that to something it isn't a good sign of things to come. Rumer is one of those celebrity offspring who party hard on the Hollywood scene with Lindsay Lohan–she's done a bit of acting with Demi in Striptease when she was younger, but it was hardly method acting from what I remember of her role in the film. Apparently she dropped out of the University of Southern California and not been doing much since then.
I really hope I am proven wrong about Rumer Willis's acting abilities. Maybe she and Bruce can be like the new Henry and Jane Fonda of our generation. Here's hoping.
Picture note from Celebitchy: Here are Rumer Willis' facebook partying pictures, thanks to IDLYITW.