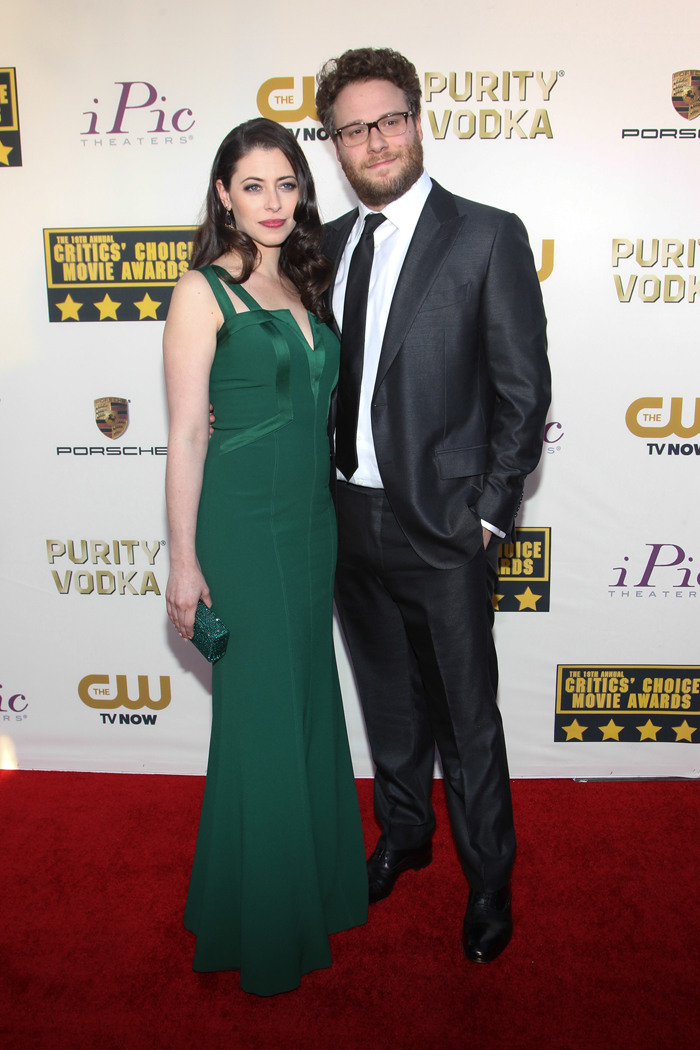 I could sing Seth Rogen's praises forever. I don't even like all of his manchild-oriented movies, but he seems like a really good guy. By all accounts, he's very lovable, gracious, and humbled by his own success as an actor. Here's how cool this guy is: A few years ago at SXSW, Seth approached Pajiba writer Dan Carlson. These two men look so much alike, and people kept yelling, "Hey, Seth!" at Dan. Seth took it very well and just walked up to Dan and said, "Hey, me!" I've always liked that story.
Now onto the serious stuff. Seth and his wife, screenwriter and actress Lauren Miller, have started a foundation called Hilarity for Charity. The foundation funds research for sufferers of Alzheimers. Seth went to Capitol Hill yesterday to talk to a Senate committee. Seth seeks to stop the stigma surrounding a disease that most people would like to ignore. Both of Lauren's parents have suffered from the disease, and Seth has witnessed the deterioration of his mother-in-law. This speech is both heartrending and hilarious because Seth is a master of self-deprecation. He also made a great House of Cards joke. Here's the video.
Seth isn't done yet. He isn't impressed that only two senators stayed for his whole speech. He's now rightfully calling them out on Twitter. You go, Seth Rogen.
Not sure why only two senators were at the hearing. Very symbolic of how the Government views Alzheimer's. Seems to be a low priority.

— Seth Rogen (@Sethrogen) February 26, 2014
.@SenatorKirk pleasure meeting you. Why did you leave before my speech? Just curious.

— Seth Rogen (@Sethrogen) February 26, 2014
All those empty seats are senators who are not prioritizing Alzheimer's. Unless more noise is made, it won't change. pic.twitter.com/xDW6tlMHmH

— Seth Rogen (@Sethrogen) February 26, 2014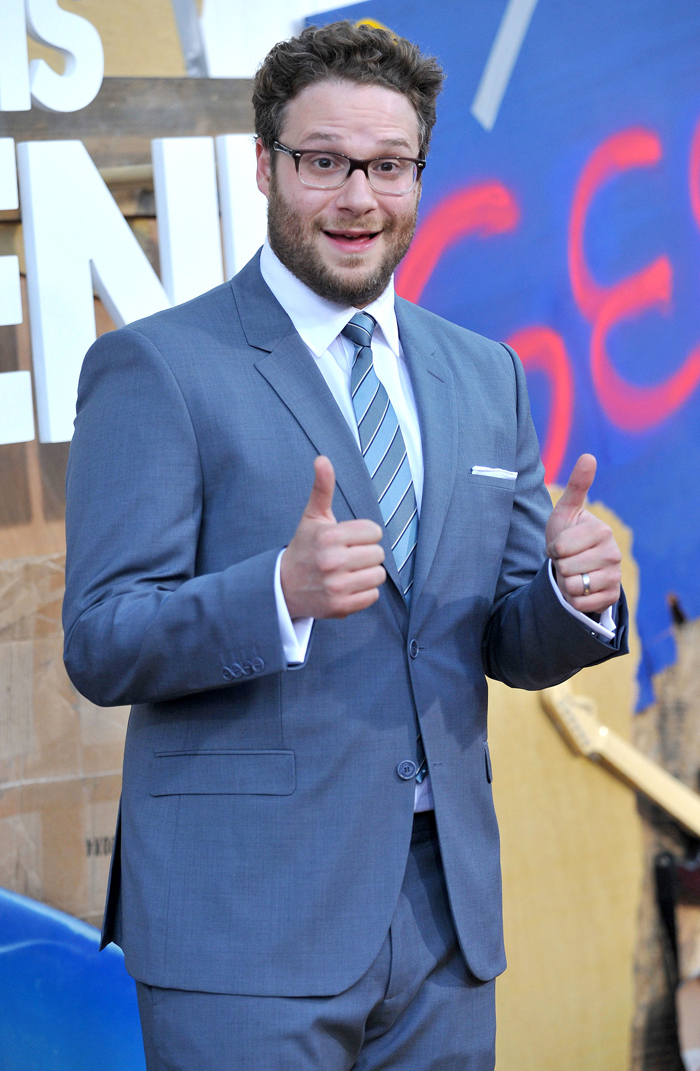 Photos courtesy of WENN